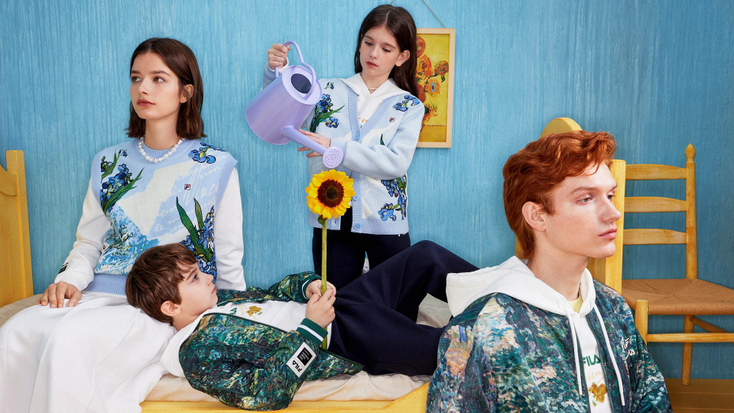 The FILA x Van Gogh Museum apparel and accessories collaboration for adults and children.
IMG
At A Glance
The criteria fashion labels have in mind when entering a brand collaboration

Sports fashion licensing trends

Art fashion licensing trends
IMG
recently came out on top of License Global's
Top Global Licensing Agents report
, with an estimated $15.4 billion in retail sales in 2022. The company's wide-ranging representation of individuals, estates, media outlets, fashion labels, entertainment properties and other corporate trademarks includes
, Maserati, "
,"
, Superdry, "John Wick,"
, "
," Millie Bobby Brown/florence by mills,
,
and Rugby World Cup.
The research for License Global's report highlighted fashion as the clear extension category leader for brands licensing out and for product-based opportunities. Despite a vast and varied client list, Bruno Maglione, president, licensing, IMG, was able to narrow down two core reasons a brand might move into fashion licensing, business-building and brand-enhancing, whether a fashion label is extending into a whole new category or competing for attention in a brand space which is more crowded and cluttered than ever.
"Drops have
entered into the fashion lexicon," says Maglione. "It's not just seasons anymore; it's multiple drops over the course of the year which means always having something new, interesting and exciting to create merchandising sizzle, to bring more eyes against your brand. That's where collaborations come into play and why we've seen this growth in collaborations of every kind."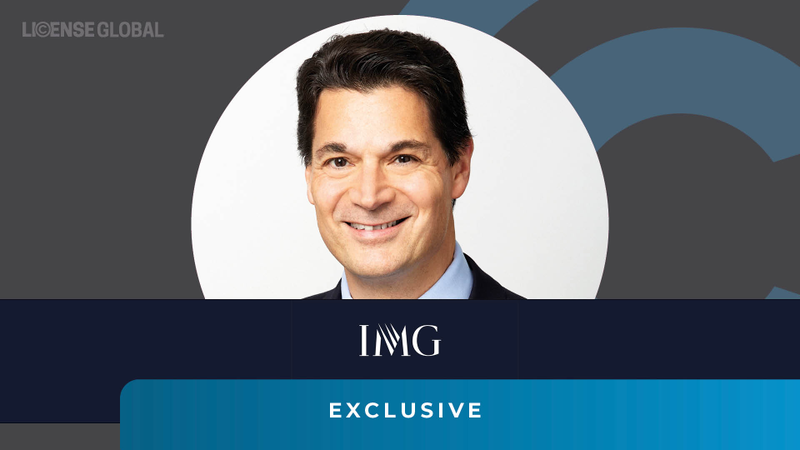 Maglione discussed the three key criteria that fashion labels have in mind when entering a brand collaboration.
The first is topicality, what is being talked about in the current cultural zeitgeist, something of interest at the time, such as a peaking breakout show, a major movie releasing, an anniversary of some kind or a major sports event or tournament.
The second is something that for whatever reason provokes positive emotions; for example, in the messaging it suggests, something aspirational, reverence for a great cultural figure, or iconic events, places and brands.
The third criteria is in the possibilities for effective marketing execution which works best when can zero on some authentic connective tissue between two collaborating brands or alternatively in the design execution in terms of marrying the collaborating brands creatively. "We're also seeing many food brands looking to fashion in this area," says Maglione. "I think the angle here tends to be nostalgia – you have comfort food, you put it on the T-shirt and it becomes comfort clothing. But in general, you'd like to have all three of those criteria I mentioned somehow manifested in the collaboration. That's the total bullseye."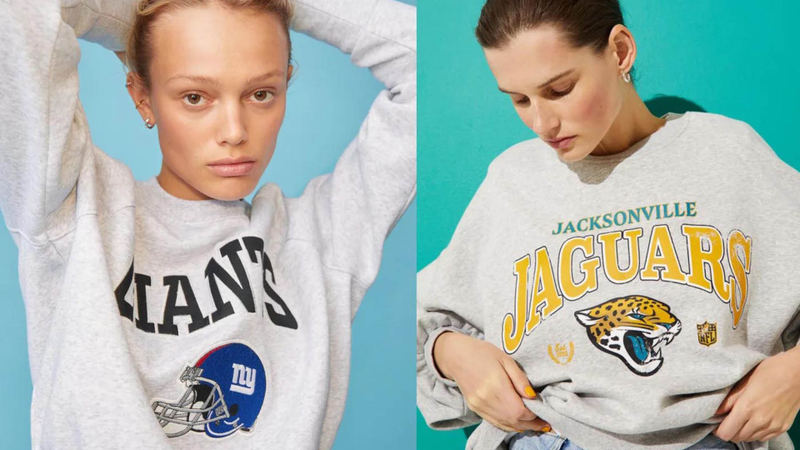 NFL x H&M Womenswear, IMG
Sports Fashion Licensing
According to Statista, the size of the global activewear market amounted to approximately $319.4 billion in 2022, a figure that is forecast to rise to over $450 billion by 2028. But Maglione says the recent influx of sports properties entering mainstream fashion of late have not historically optimized that market.
"More recently there has been a realization, that perhaps should have been evident sooner, that sports fans are not just your core match going supporters," says Maglione. "Much of the merchandise around sports fashion, such as replica jerseys that fans put on and wear when they go to the game, is aimed at the core supporter, but there is a much wider audience of people who are interested in sports who might not want to wear the replica kit, but still want to show allegiance to a team or identify with the sport. That demo is looking for a different type of product – one that they feel comfortable wearing in an everyday context".
"This is where we have started seeing fashion brands creating stylish, fashionable products that are making creative use of the marks of the team, league or institution, and the sports brands leveraging fashion as a way of gaining exposure and enabling a wider fan footprint to engage with sport" says Maglione.
Recently IMG has negotiated
deals for 24 Hours of Le Mans, with Bershka
, Bluemint and The
, NFL, with H&M, Cotton On and Celio, UFC, with Shinhan and Anti Social Social Club. In February's issue, License Global's Jane Neal spoke with Federico Bobbio, associate director, licensing, IMG, about the continued
growth of UFC's licensed apparel/consumer products line
, where he reinforced that the goal now is to build a licensing program "outside of the Octagon."
Maglione says working outside of strict sports merchandise boundaries also promotes accessibility.
"Especially, with UFC, and MMA sport in general, there is no obvious and easily accessible outlet to buy related sports merchandise," says Maglione. "But we know from other indicators that UFC is extraordinarily popular, so when merchandise is suddenly appearing in, for example youth fashion stores, it's going to sell out and it does."
The NFL has seen similar growth across Asia, Europe and Australia, largely because brands and products are becoming more readily accessible.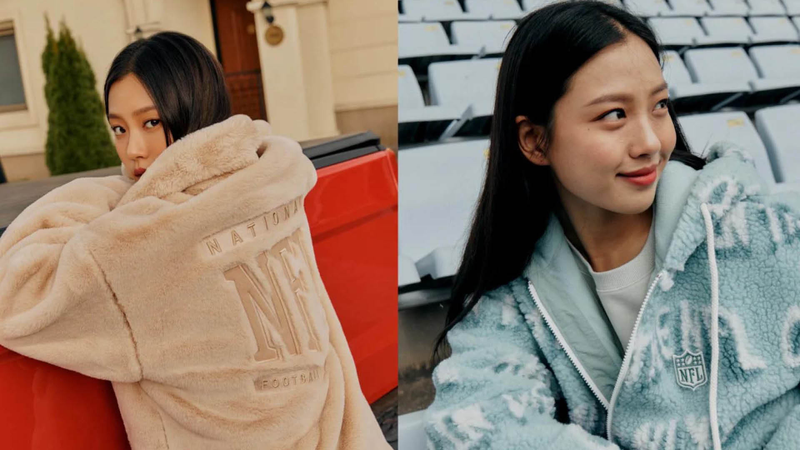 NFL x Nature apparel, IMG
Art Fashion Licensing
As highlighted in Licensing International's 2022 Global Licensing Industry Study, art licensing has shown strong growth (+15.2%) over the past two years as licensees migrated to other property categories to fill the void left by the lack of new entertainment properties.
"I think the art world in general, and this is just an anecdotal observation, has become more mainstream, and entrepreneurial people find ways to commercialize that," says Maglione. "Longstanding art fairs like Art Basel and Frieze often were not so well known outside art circles, but now they are becoming much more mainstream in terms of wider awareness and appeal. I think it's a generational thing too. Young people are much more interested in food than when I was growing up, and I think the same thing is true about art."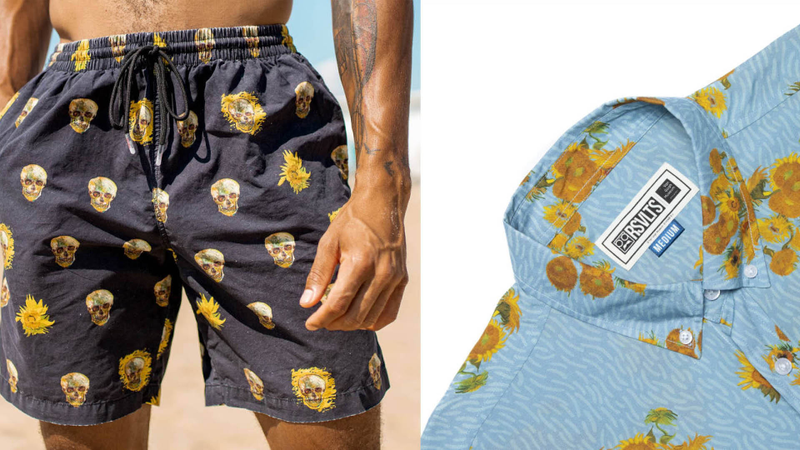 Van Gogh Museum Swimwear x RSVLTS, IMG
Maglione cites the rise of image-sharing and social media sites, like Pinterest, as one of the catalysts behind this growth among younger consumers. Another digital-enabled trend to reach these new-found audiences without requiring them to visit museums, is location-based digital exhibits such as the various
.
"These experiences render art more accessible to more people and especially younger people," says Maglione. "In the case of
specifically, I think interest is also enhanced by the nature of the artist himself and his story as a troubled soul, something which can resonate loudly at a time when we talk more about mental health".
"In the past, at the consumer products level, activity was mostly with "pop art", which you saw manifested in consumer products featuring art from the likes of Keith Haring or Andy Warhol, but now art is being embraced more widely including art that might not be household names or the old masters such as Van Gogh" continues Maglione.
Subscribe and receive the latest news from the industry.
Join 62,000+ members. Yes, it's completely free.
You May Also Like
Loading..