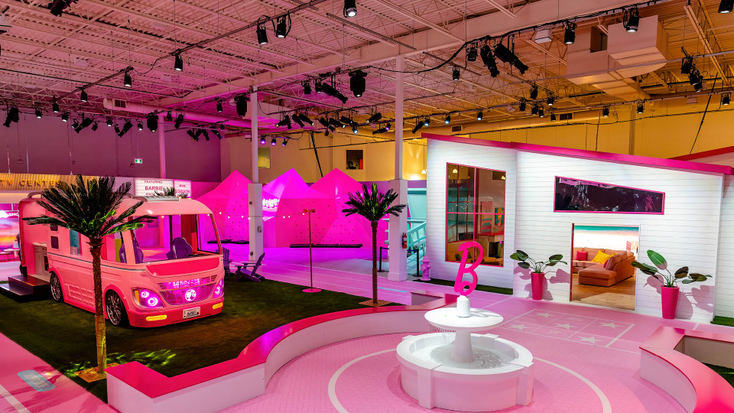 World of Barbie, Toronto.
Mattel
At A Glance
Mattel's long-term licensing strategy

The relaunch of Barney

Barbie, the first name in dolls
You may not remember
first big toy (the Uke-a-Doodle), but you probably have fond memories of other Mattel products. The brand, founded in 1945, has a toy portfolio with top licensed properties like Barbie,
,
and
. The leading global toy company ranked in the Top Ten Global Brand Licensing Companies in License Global's
Top Global Licensors Report 2022
with estimated retail sales well over $7 billion.
, chief franchise officer and global head of consumer products, speaks with License Global about what led him to Mattel and shares some of the rich IP that makes up the Mattel portfolio.
Silverman started many years ago at Marvel and held several roles there through the Disney acquisition of Marvel. He then moved into a position at Disney, running the global licensing business across many facets of the company. Silverman served as executive vice president of global third-party commercialization, leading Disney's consumer product licensing
business, third-party retail and flexible business models in his most recent role.
"Coming over to Mattel, I was very excited to join the team," says Silverman. "I've long admired and appreciated Mattel's brand mission, the strength of its portfolio and the incredible ways that Mattel focuses on and connects with its fans. I was thrilled to join this world-class leadership team at such an exciting time."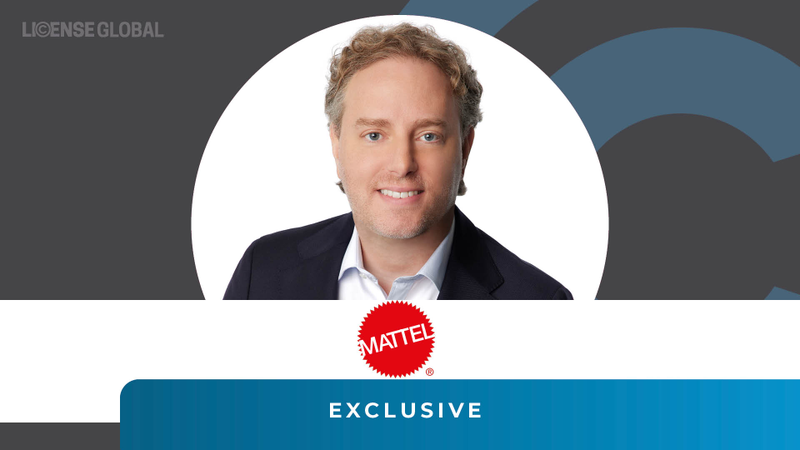 Josh Silverman, chief franchise officer and global head of consumer products, Mattel
From Huge to Bigger
One particular focus right now is Mattel's long-term licensing strategy, which includes expanding its franchises and connection to its fans.
"That is our overarching strategy as we think about licensing," says Silverman. "I think our goal at the highest level is creating a globally integrated ecosystem that, across toy and entertainment, brings our brands, franchises, content, characters and stories to life through a truly holistic, consumer-centric experience across multiple touchpoints. We want to extend and deepen our fans' emotional connection to our high-quality product stories and experiences and complement our toy business."
Silverman explains that Mattel also wants to grow its audience – from preschoolers on up.
"So many of the brands and franchises Mattel has in its portfolio are truly multi-generational and universal," he says. "People have had these life moments where they've engaged with a Barbie or a Hot Wheels or a Fisher-Price product, and then as they grow and have their own families and kids, their connection to those brands continues to manifest. We want to continue to expand our categories in the areas we're in today, as well as focus on apparel, health and beauty and other areas that continue to drive our lifestyle strategy. We also want to expand our distribution channels, business regions and markets."
Mattel has an incredible portfolio of brands in franchises with tremendous breadth and depth. One way that the company can capture the total value of its IP across various forms is through licensing.
"We're focused on continuing to grow our evergreen power brands – Barbie, Hot Wheels and Fisher-Price, and continuing the journey to develop them into true lifestyle, leading entertainment brands," says Silverman.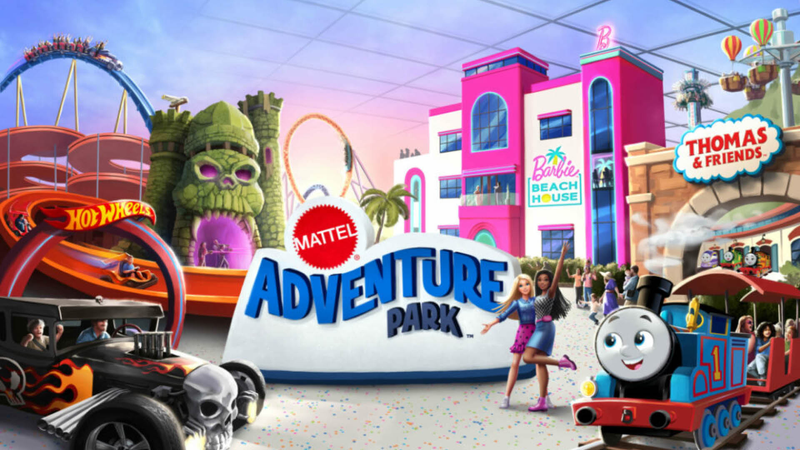 Mattel Adventure Park opening in 2024.
Dipping into the Vault
Many of Mattel's brands, like Monster High, Masters of the Universe and Thomas, have rich storytelling DNA. Those brands naturally lend themselves to a lot of content.
"These are our franchise brands, and the goal is to continue developing them and building them into power brands," says Silverman. "One of the things I'm particularly excited about is mining our portfolio and incubating and relaunching new franchises."
One recent example of a relaunch is
. Silverman says the response from fans around the world was tremendous. And Mattel has a comprehensive strategy to bring Barney back, and it'll span content, films, TV, YouTube, short form, social and music. Fans can also expect products, toys, books, clothing and more.
When Mattel is looking for new and significant opportunities, it only makes sense that the company sets strategic goals that align upfront with the toy teams. Silverman says that the categories Mattel is heavily focused on – accessories, food, health and beauty – are critical areas for the company to continue to grow in.
"They drive our lifestyle strategies around our power brands and deepen our connections with our fans," says Silverman. "We want to expand our relationships with several fashion, apparel, health, beauty and home companies. For instance, we recently announced our Gap partnership. Partnerships with key retailers like H&M, Forever 21, Hot Topic and Zara are great examples of us leaning into that space. Those will be areas we will continue to mine. We want to take a holistic, cross-category approach and deliver excellent products to fans of all ages."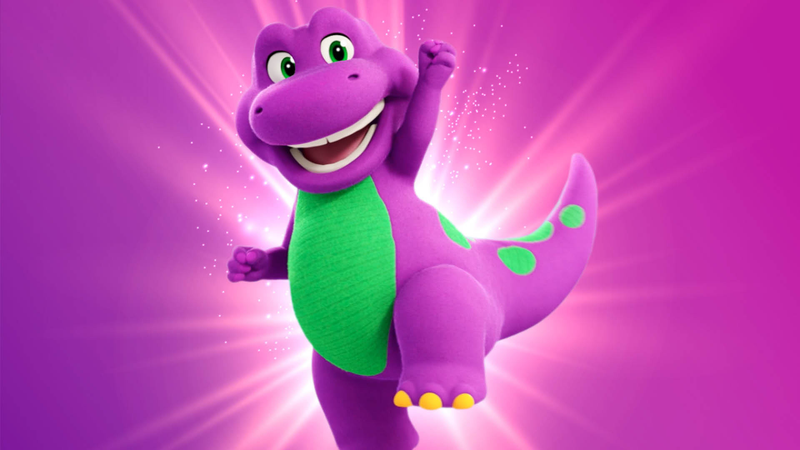 Mattel is relaunching Barney with a new animated series, set to debut globally in 2024.
Barbie, The First Name in Dolls
Nowadays, you can't mention Mattel without talking about
– specifically the much-anticipated "Barbie" movie set to premiere on July 21. It's already generating a ton of buzz; from the moment production photos were released, Barbie's signature pink surged in popularity.
"It's pink everything, everywhere, all the time now," says Silverman. "You see a lot of
, and we're excited about that."
Fans will see more pink and more licensing deals leading up to the film's release. Mattel has relationships with partners across top brands in key categories: fashion, beauty and home to bring Barbie products to life, both around the film and throughout. More than 100 licensees and co-brand partners are signed for the film, including several new partners.
"We've been awarded top-tier global retail programs across many retailers that will develop full omnichannel marketing takeovers and franchise approaches, including international fashion retailers activating incredible experiential store takeovers," says Silverman.
He adds that Mattel is very thoughtful about choosing co-branded retail partnerships: "They were all selected strategically to reinforce the brand's lifestyle positioning and focus on expanding our audience, particularly around teens and adults."
Even beyond Barbie, Mattel is working to appeal to youth and adult audiences. And that starts with understanding the consumer.
"The toy business is incredibly strong, and we have a great connection with kids," says Silverman. "We also do some incredible work, particularly in Mattel Creations around that kidult space where we have great collector items and great artists and creatives who often use our IP as a muse to make brand-new creative."
Another example is Mattel's live experiences, built and curated for all ages. Some of those include World of Barbie in Santa Monica and the Hot Wheels Monster Truck shows. Mattel is also close to opening the new Mattel Adventure Park in Glendale, Ariz.
"We're very excited about location-based entertainment," adds Silverman. "Our live experiences continue to be an important area of focus."
The "Barbie" movie, premiering July 21.
Getting Published
In March, Mattel announced plans to launch a Mattel publishing imprint, the company's own publishing platform centered on its extensive catalog of children's and family entertainment franchises. It's expected to launch in the U.S. and Canada next year and will complement content, support brand initiatives and create new stories based on many of Mattel's franchises.
"We're going to release in several formats: print books, audiobooks, e-books and digital, as well as working with Caribu, our consumer entertainment platform," says Silverman. "It's a hybrid approach, so we'll continue to work with our licensees and then evaluate which formats we'll lean into. I think there's a powerful element to the print and audio narratives. It opens up a new avenue for us to tell side stories, prequels and sequels and develop new IP in the future. For example, American Girl has a remarkable history of developing great stories and narratives that connect to the products. We will tap into the expertise across the company and bring those to life in 2024."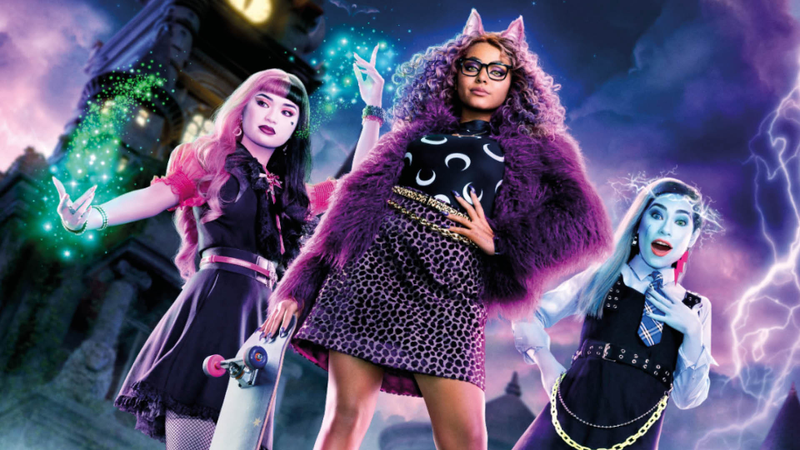 "Monster High: The Movie" debuted in October 2022; following its success, a sequel wrapped production early this year and is slated for release in the fall. Mattel.
Licensing Expo, The Big Meet and Greet
"We want to deepen our partnerships with our retail accounts, whether DTRs or through our regular vendor base," says Silverman. "As we develop our partnerships with our licensees, we want to ensure they're true partnerships. We want to support them and develop long-term relationships. In other areas of the business, our interactive team is doing some great work across games and our content teams continue to do tremendous work on theatrical television."
But even as Mattel expands into new areas, preserving the brand DNA of its iconic properties remains the company's top focus and priority.
"Everything we do has to be high-quality and authentic, first and foremost," explains Silverman. "We need to ensure that all our executions, irrespective of the platform we're operating in and on, are true to our brand and carry each brand's DNA. We have tremendous teams of people who know and live with our brands, franchises and heritage stories daily. We take a lot of time and a lot of attention to ensure that what we do delivers against those brand promises. If it's not going to, we won't do it."
Silverman says that Mattel is excited to continue to partner with licensees and develop long-term strategic relationships with them.
"Partnerships are the most successful when everyone is aligned and engaged; their strategies and our strategies are consistently shared throughout the relationships," he says. "Ultimately, our goal is to ensure that the products and experiences we provide to our fans are ones we collectively feel great about."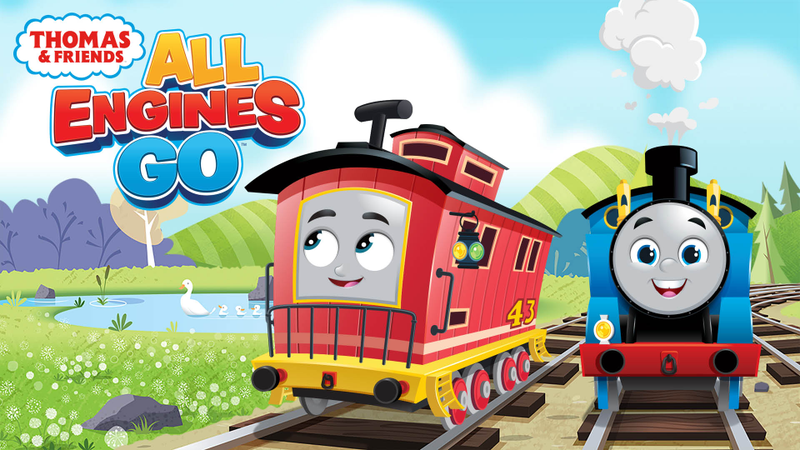 Watch:
Josh Silverman, chief franchise officer and global head, consumer products, Mattel, sits down with License Global to discuss the latest from the toy giant.
Subscribe and receive the latest news from the industry.
Join 62,000+ members. Yes, it's completely free.
You May Also Like
Loading..