Jeff Lotman, founder, Global Icons
Global Icons
If you want something done right, you must do it yourself. In the mid '90s, Jeff Lotman, founder, Global Icons, wanted to commemorate celebrated actors from the early ages of film by representing them in contemporary consumer product deals in a way to make the actors timeless. A few early meetings with representatives of film legends made Lotman realize he was onto bigger things, which lead him to personally researching contacts for various Old Hollywood celebrities to represent for licensing.
When Global Icons launched in 1997, Lotman and his team represented the estates for various celebrities including Humphrey Bogart, James Cagney, Marlene Dietrich, WC Fields, The Three Stooges, Sammy Davis Jr., Bing Crosby, and Bob Hope. A few years later, Lotman's Global Icons reinvented itself and became an agency that represented brands like Igloo, USPS, Hostess and more, and opened offices in the U.K. and Hong Kong, with some of the Global Icons team has worked with
Lotman there for 20 years. More recently, Lotman and Global Icons became owners of Los Angeles-based retailer, Fred Segal, and opened an East Coast flagship in New York City.
Right before the opening of the Fred Segal New York retail store, Lotman spoke to License Global to talk about how he got his start in licensing and how his inquisitiveness has helped brands reach new audiences and a new level in brand recognition.
License Global: How did you get your start in licensing?
Je­ff Lotman: Like most people, I fell into it. I was trying to get the rights to an animated project, specifically the rights to recreate dead Hollywood celebrities like Humphrey Bogart, James Cagney, Marlene Dietrich and others. At the time, there were two companies that represented most of the celebrity estates. I realized when I was talking to them that what I was looking for was more than they were really willing to give. I wanted the right to recreate, say, the new Cagney, but also that I wanted the right to obviously sell that new Cagney, which would have taken away their business. It became obvious to me that they weren't going to give me the rights.
I thought to myself, there's got to be a way to track down these people; it can't be that hard. In California, you can write to the Secretary of State and get a copy of anybody's will. All the information's there, including who they left the rights to. I met with the Cagney estate, and it was run by his caretaker, Marge. So, I went up to upstate New York and met with her. And she says, "I'd love to do this. I really want to see Jimmy back on stage." How cool was that? Then she says, "But you also have to represent me." Global Icons was born because Marge made me do it.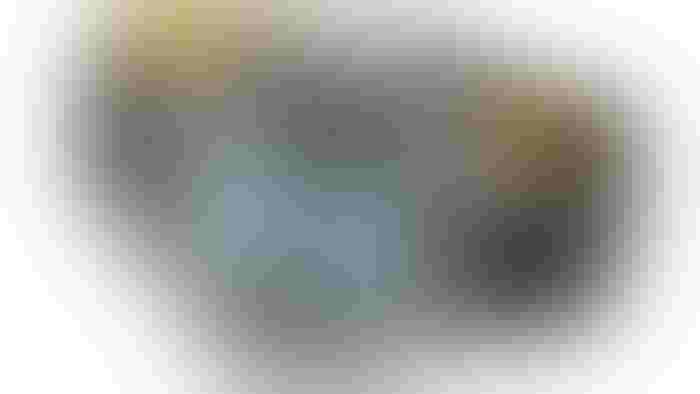 Triumph x BREITLING watch
What were some of the challenges of the early days of Global Icons?
Back then the business was basically built on the back of collectibles – The Franklin Mint and Bradford Exchange. The problem with collectibles back then was there was really no way to truly price them. They had a price guide that came out every year and it would tell you what your Three Stooges plate was worth this year compared to last year. So when eBay came along and people saw that Three Stooges plate that's in their garage was worth something, enough people did it and the market crashed. The whole collectible business went out of business. We made the decision, and I ­ fired all my clients on a Friday. I'm like, look, I love you. But this business is going away. And I'm not the one who's going to sit there and ride it to the bottom.
I've always been a fan of brands that came out of the food business. I was a manufacturer for McDonald's. I worked with Kraft, I worked with Stouffer's and some other fast-food chains, so I appreciate the whole value of brands. I thought, well, the business of brand licensing, depending on where you look, can be between $40 to $60 billion of your business. After entertainment, it's the second biggest category. So I should go into brand licensing.
It's funny … it took a while until we got our very ­first client. The guy who represented the brand said, "You can't do brand licensing. You only do dead celebrities." And I'm like, excuse me, Global Icons did Bogart's furniture deal, the largest furniture deal ever at Thomasville Furniture. It did a total of $400 million in retail sales. We didn't let [his comment] stop us.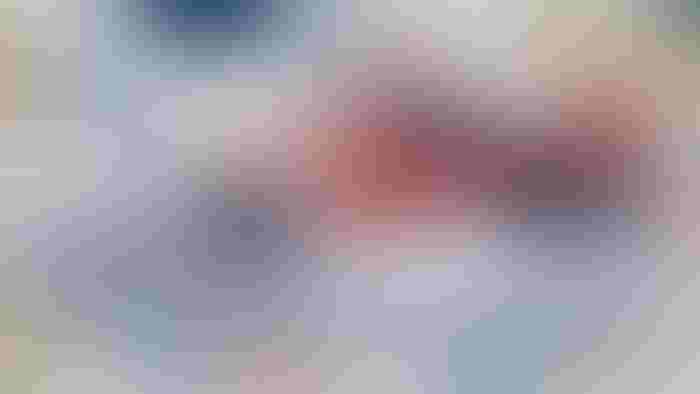 USPS x BAPE sneaker
You had the foresight to reinvent where some people may have stayed the course. Was it scary to start from scratch?
Well, a little bit, because we had six people working in the office that I was paying and there was very little revenue coming in. For six months it was a little touch and go. I was talking to Michael Stone, he said, "It's going to take a little while, but once you start making money in the business, it's a really good business." And he was right. It did take a little while longer than I wanted it to, but I just knew it was going to happen. We're always doing something different. We could be doing a baby store one minute, seasoning for Dickey's, generators for Ford or LEGOS for Vespa. It's just nonstop.
How did Global Icons get involved with Fred Segal?
It happened really for a couple of reasons. I've always been a fan of the brand. Although I'm originally from Philadelphia, I've been out to LA many times and went to Fred Segal in the '80s and '90s to shop and buy jeans. I had a chance meeting with the guy who was the president of Fred Segal at the time. I wanted to represent Fred Segal because I thought, "This is a great brand." It's a brand that had not been messed with for 60 years. They had done virtually no licensing, had tremendous global awareness. If you're in retail, and you talk to people in Europe and in Asia, everyone knows Fred Segal. And if you're in fashion, you've probably been to Fred Segal at one point because you're looking at the latest trends. Then there's a survey that looked at us against 15 brands nationally. Fred Segal came out No. 5, which also really impressed me. And, honestly, I wanted to own something. It's hard to get shelf placement. ... [It is great that] we can take some of our brands and put them in our own store and from there you then move it into other licensees, like we did with Camp Beverly Hills.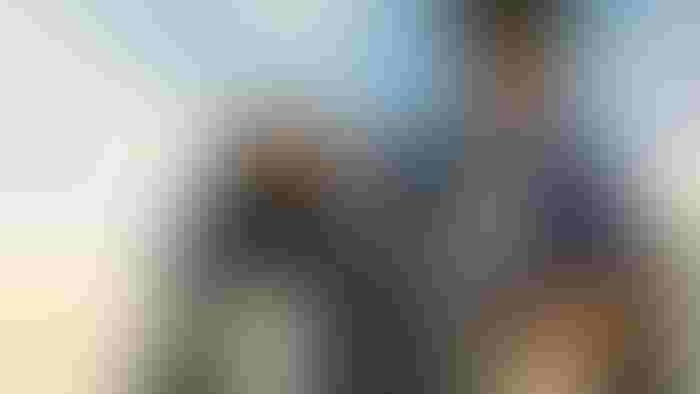 Fred Segal x ETON
Most people wouldn't put "USPS" and "fashion" in the same sentence, but Global Icons arranged an apparel collection for the company and Forever 21. What was the initial reaction to it?
The United States Postal Service has been an incredible client and we're all really pleased with what we've done. When we first did Forever 21, there was some initial pushback because some of the stuff was a little bit edgy. What happened was someone at a senior level in the post office had their kids say the clothing was cool. They realized that the collaboration was going to change people's perceptions. My daughters have never used a stamp before in their life, and they've only been to a post office when we went to apply for a passport. So, the idea to bring USPS back into their conscious has been a great success. We did one for the holidays last year with Fred Segal and USPS, and we have a couple more that are about to be announced.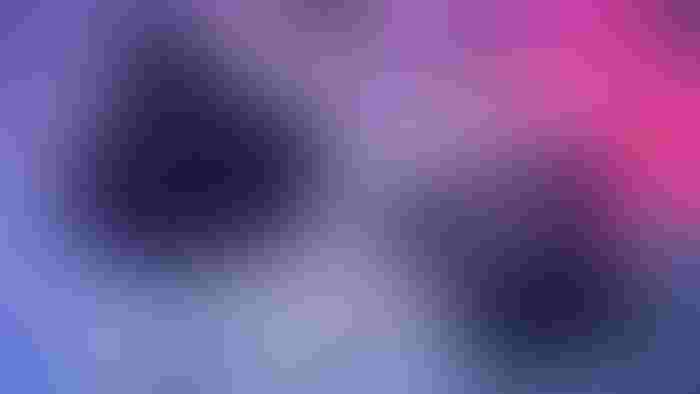 USPS x VANS
Through your work at Global Icons, you've represented a lot of brands. How do you plan a licensing strategy for Betty Boop, then shift gears with a cleaning brand like Fabuloso?
It always starts with the same thing: strategy. Where do we think it can go? We always push it far because you never know what's going to come out of something. We show clients different ideas and strategies, which they then say "yes," "no" or identify things we want to work on. Then, from there, we normally finalize two or three things that we want to try first and focus on – every client has a different priority. One of the things that we really wanted to do with Betty Boop is to expand it more overseas. We did a great NFT deal with her. Then sometimes you get a client like Danone who we had 10 years ago that went to food. There's a whole new management change. Everyone's gone and now they're like chasing food – which is great. So, we're very excited to get them back and actually go do deals for them.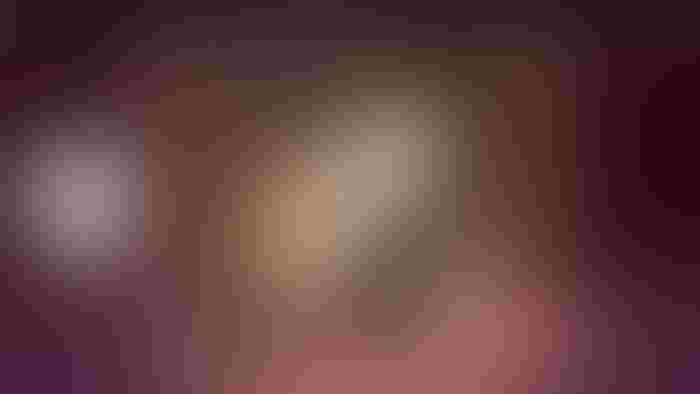 BettyBoop x DRMARTENS
Lastly, what advice would you give to someone just getting into licensing?
I would recommend my book [laughs]. The great thing about licensing is it's always different. You can always do things. And if you're going to be out there selling, because it takes a while for deals to work, you've got to be very persistent and be willing to call and call. It's only a "no" today.
This article was featured in February's Fashion issue of License Global. To read more from February's issue, click here.
Subscribe and receive the latest news from the industry Article
Join 62,000+ members. Yes, it's completely free.
You May Also Like
---