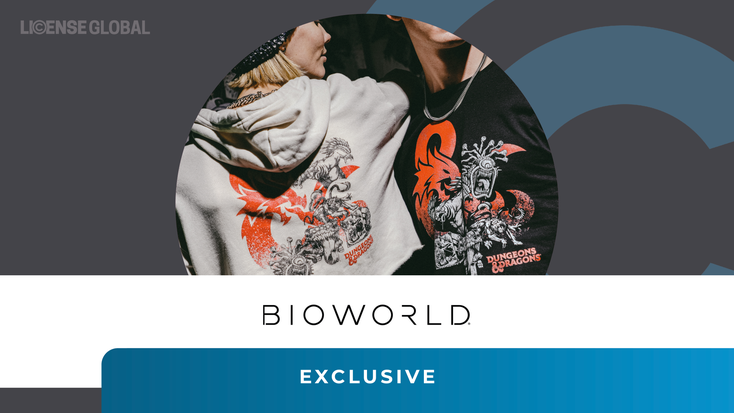 "Dungeons & Dragons" apparel
Bioworld
License Global: What trends are you seeing play out across fashion, and how are consumers driving those trends?
Jason Mayes
:
has been pioneering the pop culture products industry for over 20 years. We've always looked at the licensing industry differently. Consumers are shopping around the world to find the products they love. Consumers today want more. They want their products to be unique, individualized and relevant to themselves. They use them to express themselves. Bioworld prides itself on extending the brand's storytelling onto the product. In the evolving landscape of retail, consumers have no territory boundaries. We continue the conversation with fans globally. Our priority is connecting consumers globally by creating richer connections between the fans and what they love. It goes beyond merch. Beyond commerce. We help cultivate self-expression.
How is fandom an increasingly important part of the wider culture?
Fandom has become a part of everyday life, and consumers want to express themselves wherever and in whatever they do. It is not just a T-shirt or hat anymore and Bioworld understands that and has been providing fans with products across
20+ categories for years.
How are you taking that and injecting fandom into your products?
That is our specialty, translating the brand story onto products. Pioneering in product innovation. Always looking to give the fans something new and better. We have true fans and experts on staff for every brand we work with. We combine that brand knowledge with industry-leading product innovation. This 360-degree approach helps us continue the brand conversation with fans across every channel. Reaching the fans wherever they are.
You have a new collaboration with Hasbro for "Dungeons & Dragons." This line encapsulates the authentic DNA of the brand and doesn't simply promote the movie. What was your approach when designing this line and bringing it to the consumer?
At Bioworld, we pride ourselves on telling a deeper story to the fans, and we have been doing it for years. When looking at an iconic brand like "
," we knew we had to stay true to the integrity of the brand and its core fans. We look for the intangibles that speak to the fans and translate that DNA onto products.x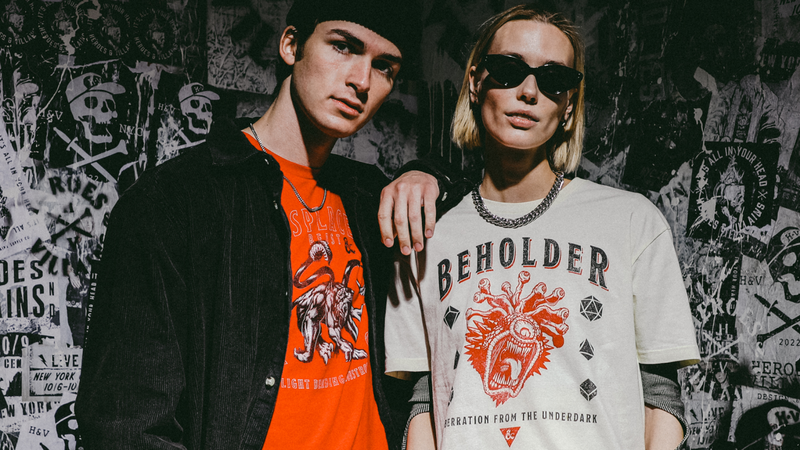 "Dungeons & Dragons" apparel, Bioworld
We have news of a new capsule collection with "Minecraft" and Bioworld. How is "Minecraft" an exponentially growing brand, and how does it resonate with fans in a format like fashion?
We have been developing products for "
" for years. It is great to see the brand's innovation and how they continue to evolve the product brand story. Our approach in the recent "Minecraft" collection was to bring an elevated fashion point of view to the brand, and "Minecraft" has been doing it recently with fashion brands like Burberry and Lacoste. Our vision was to give the entire family product that they could wear to represent their passion for the brand. Being able to design adult, juniors and youth for a brand like "Minecraft" is a joy. Elevating the brand through fashion apparel and accessories brings it to a wider consumer audience which is a win for everyone.
What do you see for the future of fandom and fashion?
Fandom and fashion are becoming more integrated than ever before. Consumers want to represent the things they love. Fandom is not for "kids" anymore, and adults have embraced their fandom worldwide. It is really awesome to see. Fandom is timeless and ageless. People want to enjoy themselves and show their friends and peers the things they love, and Bioworld has understood that since the beginning.
Read more about:
Subscribe and receive the latest news from the industry.
Join 62,000+ members. Yes, it's completely free.
You May Also Like
Loading..