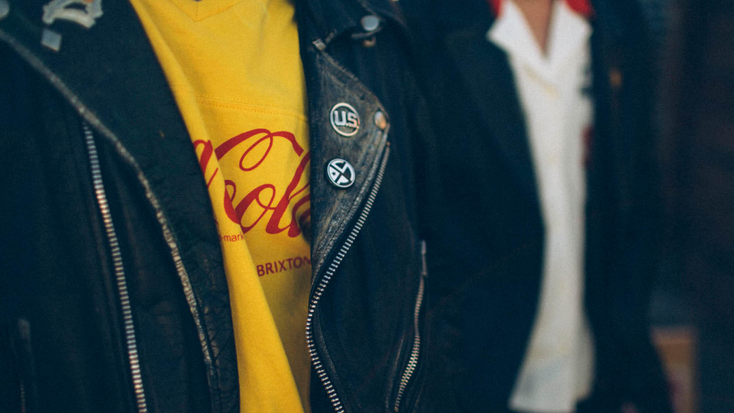 Coca-Cola x Brixton classic football tee in yellow and bunker block spring/summer woven in Coke Red.
Coca-Cola
At A Glance
Coca-Cola, an Ultra-Licensable Brand

Cola-Cola in Fashion

6 things That Have Made Coca-Cola a Licensing Icon
Coca-Cola
was founded 137 years ago. Since then, it has become synonymous with carbonated soft drinks. When you think of soft drinks, you think of Coke. With that much history, it has become much more than a refreshing drink. It's huge in pop culture, way beyond just a soda and a logo.
Coca-Cola's print ads are just as iconic as the soda itself, with ads featuring the iconic, jolly depiction of Santa we know today in the 1930s and polar bears (first used in France in 1922, then used sporadically until a massive campaign followed in the 1990s) drinking the beverage. Its television commercials also left an imprint. The "I'd Like to Buy the World a Coke" commercial, released in 1971 in the U.S., struck a chord and got the company loads of fan mail (more than 100,000 letters were sent to the brand about that commercial alone). Another Coke commercial is thought of as the big break for "Friends" actor, Matt LeBlanc, and is still widely shared among fans. Other mega celebs have also gotten behind the brand over the years: Jonah Hill, Selena Gomez and Taylor Swift, to name a few.
When
it comes to soda, many consider Coke as the original, and its imagery has become so popular over the years that it has become a full-fledged lifestyle brand.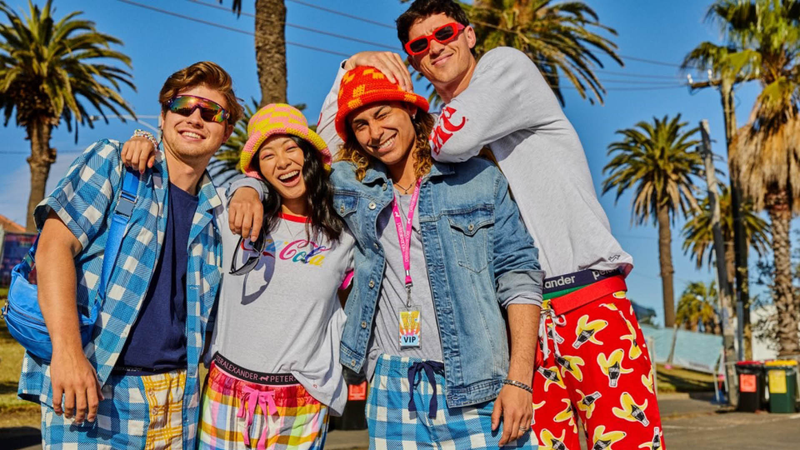 Coca-Cola and Peter Alexander fashion collaboration.
Coca-Cola, an Ultra-Licensable Brand
Needless to say, Coca-Cola is an ultra-licensable brand, and its other sodas including Diet Coke, Sprite, Fanta and more, are hits in the licensing community. That's why the company is heading to Las Vegas to exhibit at
. License Global had a chance to speak with Kate Dwyer, senior director, licensing, The Coca-Cola Company, ahead of the event to get a better understanding of the brand, its licensing program and more.
"Coca-Cola is known around the world for its unique taste, quality, accessibility, consistent branding, effective advertising and strategic partner[1]ships," says Dwyer. "Add to that list a commitment to innovation and adaptability and you have many of the factors that have contributed to Coca-Cola's enduring success and status as one of the most recognized brands in the world."
Just like the drink and its advertisements, Coca-Cola's licensing partnerships have become legendary. The first licensing partnership for the brand happened more than a century ago.
"Coca-Cola began licensing merchandise in the early 1900s with Coca-Cola chewing gum," says Dwyer. "In the 1970s, we started leveraging the brand image and popularity to create a range of merchandise and products that featured Coca-Cola's iconic logo and imagery. We've since expanded that strategy to include apparel, accessories, beauty, housewares, electronics, food and other lifestyle items tied to the brand."
These aspects, combined with diverse product offerings and careful partner selection, have solidified Coca-Cola's position in the licensing industry.
Partner selection is huge for the company, and it has multiple criteria to determine what licensees will be best for the brand.
"Selecting licensees for the Coca-Cola brand, as well as any of our other brands, involves a careful and strategic process to ensure successful partnerships," says Dwyer. "We consider a number of different factors during the selection process. Licensees must share similar values and vision with the Coca-Cola brand, ensuring that their products and services align with the brand's core identity and messaging. Partners must produce high-quality products that maintain the brand's reputation for excellence and reflect its premium status in the market. Licensees should have an in-depth understanding of the target market and consumer preferences to create products that resonate with consumers and meet their expectations. Potential partners must have strong distribution networks, allowing them to effectively reach consumers and fulfill the market demand for licensed products. Coca-Cola looks for licensees that can bring fresh ideas and creative approaches to product development, keeping the brand relevant and appealing to consumers. A proven history of success in the licensing industry or related fields adds credibility to potential partners and increases the likelihood of a fruitful collaboration. By considering these factors, we ensure that selected licensees contribute positively to the brand's image and our overall success in the licensing industry."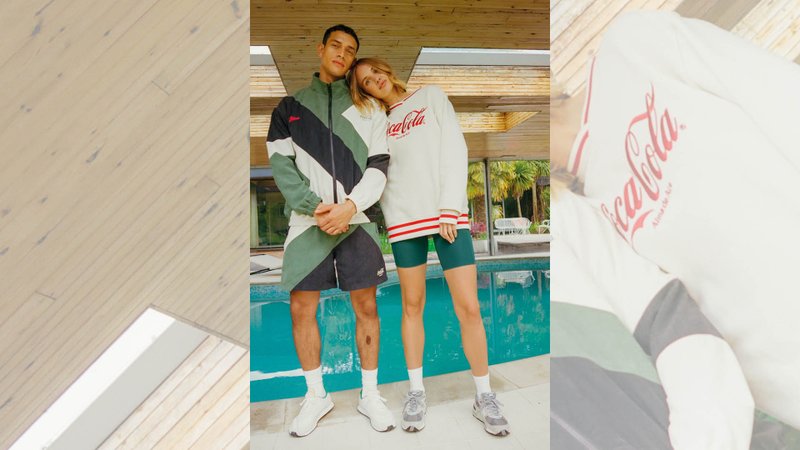 Coca-Cola and Alma de Ace green/alya track jacket (left) and cream 86 sweatshirt (right).
Cola-Cola in Fashion
"We're proud of all our collaborations," says Dwyer. "I credit some of our earlier collabs like Dolce & Gabbana, Marc Jacobs, KITH and BAPE with driving our credibility in fashion and positioning the brand as a fashion icon. A more recent collab that comes to mind is a
collection we launched last year with PUMA.
It was a global launch that included both apparel and footwear. The imagery and videos PUMA used to promote the collab were fantastic and the product was spectacular."
However, the company is hoping to expand upon all of its categories at the show.
"While fashion apparel still accounts for 60% of our business, our roster also includes partners in the
beauty, footwear, electronics, digital collectibles, food and home goods categories," says Dwyer. "We've expanded our offerings in the food category across a number of brands. In the past few years, we launched
, Mentos Fanta and Honest Organic Gummies, among other products. Asia continues to be an incubator for food innovations with the launch of Qoo Gummy Strips, Fanta Frozen, Fanta Chip and Puff Snacks in China and Japan. We look to accelerate our partnerships in the food category, launching even more products that align with our brands."
"We continue to be impressed with the appetite fans of our brands have for digital collectibles," adds Dwyer. "This new segment of our business offers such an opportunity for self-expression and creativity in the digital world. We've learned a great deal working with partners like Tafi, Zepeto and Veve this past year. It's really exciting."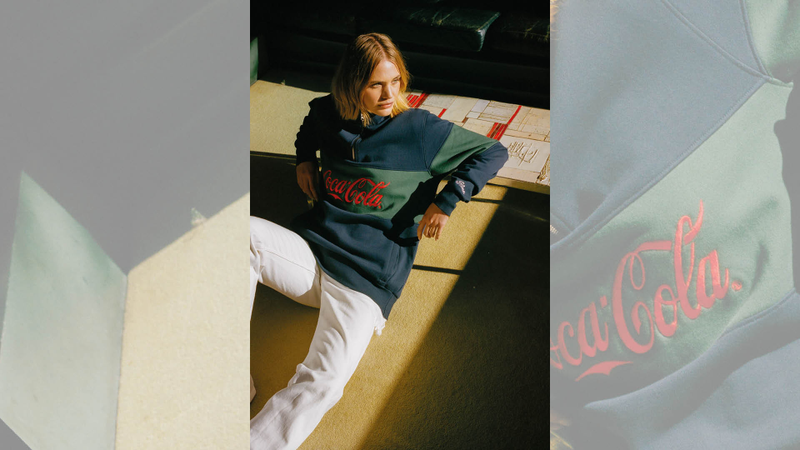 Coca-Cola and Alma de Ace mock neck sweater.
6 things That Have Made Coca-Cola a Licensing Icon
According to Dwyer, six aspects of the Coca-Cola brand contribute to its status as a licensing powerhouse:
1.
Strong Brand Identity
: The Coca-Cola logo, distinct red color and classic typography make it easily recognizable and transferable to various merchandise and products.
2.
Global Appeal
: With a presence in more than 200 countries, Coca-Cola has become a universally recognized and beloved brand, making licensed products appealing to consumers across cultures and geographies.
3.
Brand Values
: Coca-Cola's core values of positivity, happiness and inclusivity resonate with audiences, making people more inclined to purchase items associated with the brand.
4.
Nostalgia and Emotional Connection
: Through memorable advertising campaigns and associations with holidays, family gatherings and special moments, Coca-Cola has successfully established an emotional connection with consumers, adding value to any licensed product bearing its name.
5.
Cultural Influence
: Coca-Cola's long history and impact on art, music, sports and entertainment have made it an integral part of popular culture, which translates well into the licensing space.
6.
Consistent Marketing Efforts
: Decades of innovative and effective advertising campaigns have kept Coca-Cola relevant and influential, providing new licensing opportunities.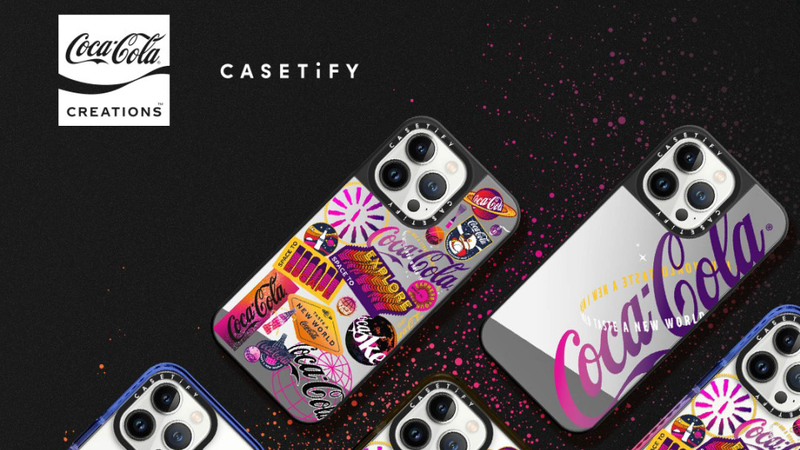 Coca-Cola and CASETiFY phone cases.
Looking Ahead
Coca-Cola has been busy this year with its collabs, and next year is set to be just as busy.
"It's shaping up to be a busy 2023 and 2024 for Coca-Cola Global Licensing," says Dwyer. "We're looking forward to building on the success we've seen in digital collectibles with the launch of new offerings later this year. You'll see several new entries in the food category across a variety of our company's brands. We're working with some really exciting fashion partners, so stay tuned for even more terrific collaborations from our team!"
However, the brand is still looking to catch up with partners, network and make more deals at Expo.
"I am so looking forward to returning to Licensing Expo in person this year," says Dwyer. "It's such a wonderful event for making connections with new partners and catching up with people you've worked with before. It's a fantastic opportunity to catch a glimpse of what's coming over the horizon in licensing and also share a bit about what we've found to be successful with our business at The Coca-Cola Company."
Subscribe and receive the latest news from the industry.
Join 62,000+ members. Yes, it's completely free.
You May Also Like
Loading..