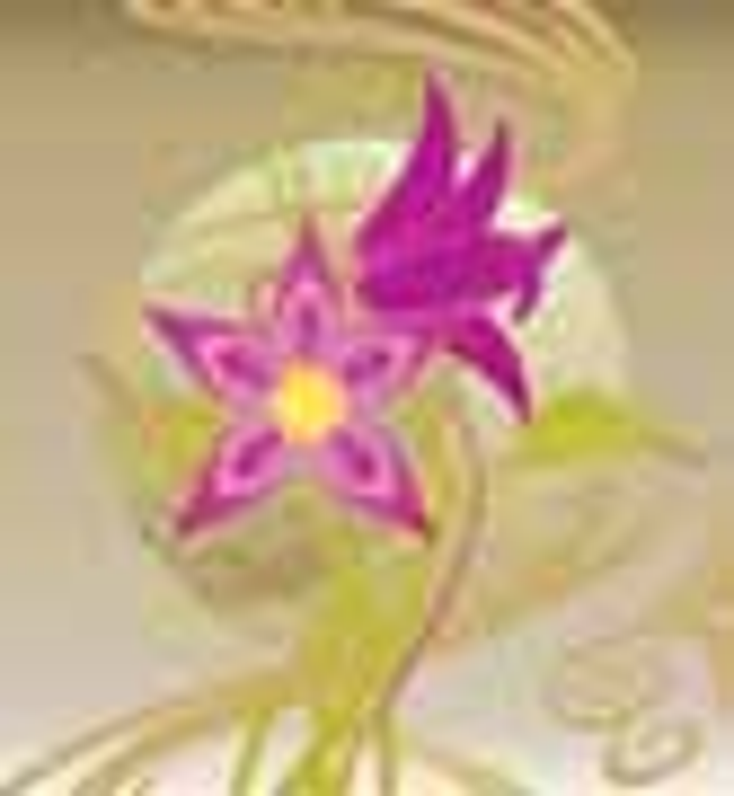 ]>
Sam Register is a big comic fan, watches a lot of TV and has what must be one of the most desired jobs in the world. He is senior vice president of original animation for Cartoon Network and, as such, he's responsible for the creation of cartoon shows like Teen Titans and the Star Wars: Clone Wars animated shorts. But within this big kid also lurks a sharp commercial eye and the audacity to bring to market projects like his most recent, mould-breaking Hi Hi Puffy Ami Yumi. We talked to Sam about Puffy, about boys action and about why anime is such as strong influence in modern animation.
The story of how the new Cartoon Network show Hi Hi Puffy Ami Yumi came into being is typical of Sam Register. It starts in New York City, when Sam watched a music video on a public access channel one morning and was struck by something about it. He waited until the end to read the credits but they were in Japanese. So he went on with his life, as he puts it. By 2001 Sam was working for Cartoon Network
and, one morning, while he was sitting in a Los Angeles traffic jam he heard the same song on public radio. This time he caught the band's name (Puffy Ami Yumi) and called Sony, only to discover that the two girls were in the US. The resulting show (the first for Cartoon Network to feature live action) launched in the US in November and starts in Europe later this year.
Why did you pursue Puffy Ami Yumi so hard?
I loved their music. There was something exotic and cool about it. Even though our first conversation was limited in a mixture of Japanese and English, something really struck me.
When we started development on the Puffy Ami Yumi show, we thought it might suit our night-time adult block called Adult Swim. It was one of many other things in development and we had no idea if it would work.
But I was working on Teen Titans at the time and its look was rooted in anime so I asked Puffy to do the title song. Their producer, Andy Sturmer (who once had a band called Jellyfish) wrote a song, the girls performed it and every-one was singing the song. It was like a micro pilot for the show and helped Puffy get green lit.
What was it like working with a live Japanese act?
Being Japanese and having live action meant there were plenty of hurdles. Putting two girls with no English in front of a camera for a western audience was quite a risk.
What were you hoping to achieve?
I wanted the pace to be like when MTV launched - you didn't know what was going to happen next, the graphics were always changing and it was fast. So we decided on 3 x 7 minute cartoons which allowed for faster pacing and was good to put the music to.
At the same time, Cartoon Network was doing so well with boys and with animation about girls that could kick butt that this was a contrast.
Was it new for you to be working on a girls property?
I knew a lot about boys toys so it was very refreshing. This is aimed at a different audience. It helps you go back and work on the boys stuff again because you're fresh.
Why will Puffy work?
I think it's the music that really drives it. There's a tradition in the US for shows containing music - think of the Monkeys, Alvis and the Chipmunks, Josie and the Pussycats. What's great with Puffy is that we created it from what already existed rather than assembling a band from scratch and then making a show.
And presumably you had no idea how the two girls would cope in front of the camera?
It was a risk! Ami and Yumi are best friends in real life and there's great chemistry, so I knew it would be OK. And in fact it being Japanese means the live action stuff can be goofy and it's fine because it's from another land.
I wanted it to be a show about Japan so there are Japanese lyrics, no translation and even the animated girls sometimes speak in Japanese. It's like lost in translation the animated version.
Was it breaking Cartoon Network rules to have live action in a show?
Our Fridays slot, with young hosts, is a starting point. But there was doubt from plenty of corners because the concept was all in my head until the last minute.
Does the show have validity in Japan?
Japan was the one territory I didn't' care about when we made the show but since news of the show broke there, there has been lots of interest. It's the first time a non-animated act has gone mass with billboards all over New York.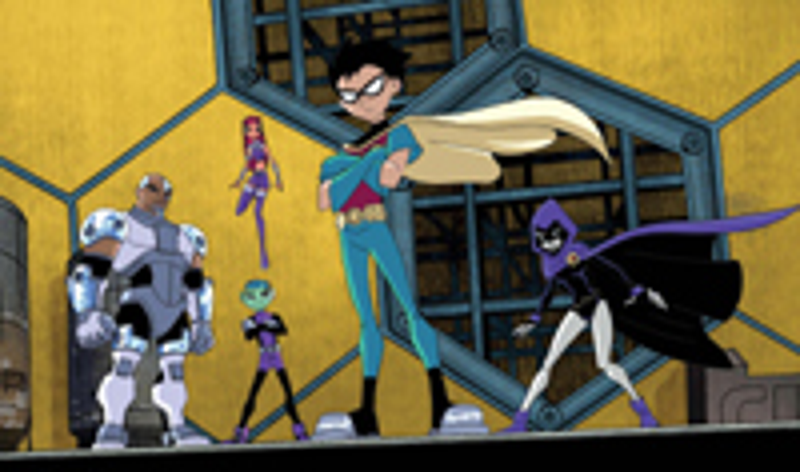 Remember there needs to be one bullseye with a show. In this case I wanted seven year old girls in the West to love Puffy. If boys, mums, Japanese girls love it too that's great.
Any feedback since the show's debut in the US in November?
It blasted here. Best premiere ever on Cartoon Network. Girls are watching and the feedback is that they want to see more of the real Ami and Yumi.
What's it done for the channel?
It has allowed Cartoon Network to embrace contemporary music which we didn't have before and some of our competitors did. Music is important in kids' lives. And with Puffy we have real people, not some-one in a Scooby suit, as the ambassador for the show.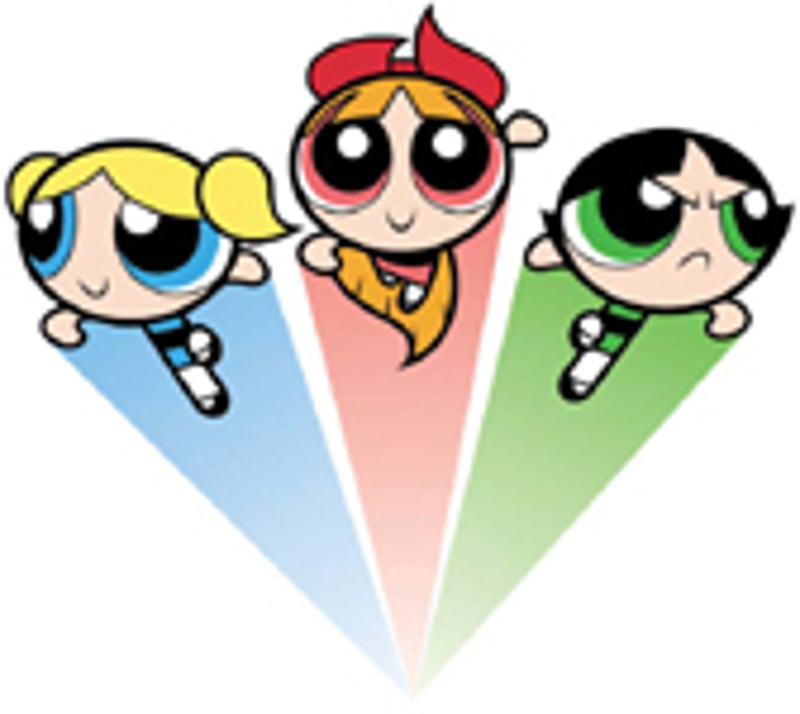 Will you make other music shows?
Maybe not. Maybe. Puffy has kicked the door open.
Do you think European audience will like it?
I think little girls will love it. It doesn't feel very American, which is perhaps a good thing.
Will J-Pop catch on?
Anime is very important. Video games are very important. Japanese music is one piece of the pop culture that hasn't made it here yet. It's a no-brainer that it would come; it just needed a home. I have become immersed in the J Pop world because I go to Japan once a month.
The boys' action figure market in Europe is flagging. Do you have any insight into that?
Firstly I think it all comes down to the properties you are basing the action toys on. You have to have good programming and good characters. and then change ideas, freshen the range, update the line. Secondly, video games are a huge part of kids' play now. Kids spend their play time with a console rather than an action figure in their hand. Action figures are for younger kids. Hence Teen Titans being teens
Why did you make Teen Titans?
I went to a manga magazine launch in New York and came away angry because I felt we were losing our superheroes to kids. Manga heroes were taking their place. Comics in the US are for adults; kids can't get them at Walmart and they don't go to comic stores.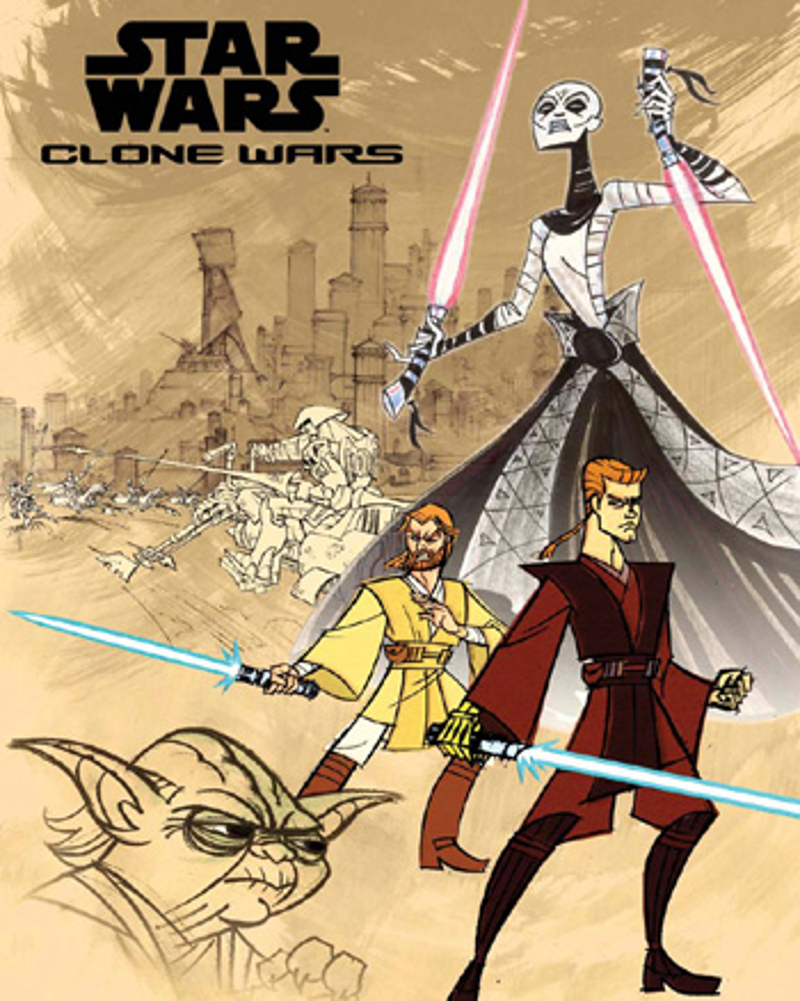 So I went off to make Teen Titans after that. My laser target for this show was boys aged seven. But we made the characters teenaged and gave them problems to deal with.
Why did you make the characters teenagers?
Because kids aspire to be teenagers - it's a closer age than adults. We wanted the plots not to be about the universe being in trouble. What happened to bank robberies?! And what is the universe to a seven year old? Our plots are about being jealous of your sister or losing your pride - things a child can relate to.
Is Robin really a superhero?
We made Robin cool when he hadn't been before. We couldn't have done that with Batman - people would say 'Batman can't make that face'. So you should pick the properties that work. We have something new going into production here, the first thing about our own superhero and it turns it all on its side.
I read that toy companies passed up on Titans because the female characters were so strong.
When we took it to the toy companies we got lots of raised eyebrows about the characters being teenagers. But the girls didn't scare Bandai; there are more action girls in Japan and so Bandai had fun with the property. There are moments of super comedy and dark moments and the toys match that.
How do you work with the merchandising team?
You have to give a little - for example, Bandai asked if Batman in Teen Titans could have a motorcycle. It wasn't in the plan but it didn't make the show worse and it got Bandai all jazzed up and helped them. Mostly you have to say no, but you have to know when to say OK.
How much does your previous work in kids advertising inform what you do now?
Incredibly so. It's all about making shows and ratings and part of the business is licensing. If you make an action show that you can't make action figures from then there's something wrong. Kids want to play with their heroes off the screen, it's empowering. With certain shows, if you are smart, you can have great ratings and great products.
Is there ever a conflict?
The training I had in kids marketing has helped me balance and learn how you develop things organically. You have to know when to bend. I say bring in the toy companies early. For example, with Puffy, the licensing people asked if the girls could have lots of friends. And I said no, no, no! But they also asked if the girls could have cats and in fact that made the show better. Now we're doing animated shorts based on those cat characters.
Are kids well served by the products they get?
That's a good question. I hope so. Playing off screen is very empowering. But I guess there can sometimes be too much focus on selling products and not the show. In this case the show would feel like action figures on screen, rather than characters.
Do you think the fact that pre-schoolers are going to the movies to see Shrek will influence the way they watch TV?
Not much. There is a trend towards CG animation at the moment but that's because companies like Pixar have been making great movies. I think we'll see more CG on TV as the format gets cheaper and because it's great fun to work in. But I don't think that will change cell animation.
So cell-animation isn't over?!
Action animation does have a shelf life. You can't air it ten years later. Graphics, design and animation all change. So you're looking at shorter life spans.If you're smart you find a way to amortize and make the most of it. Even if I think back to early Batman, some of the best animation ever made, it's good for DVD and to show your kids, but it's hard to keep it current.
What's your experience of the toy biz?
I didn't go to college. I went straight into advertising at Griffen Bacall, Hasbro's toy agency, as a young copywriter and art director. I'd been to art school and I worked in advertising because I loved toys. I learnt how you market stuff to kids and how to pitch commercials to Hasbro executives. That's where I learnt the brand business.
Who are the current animation greats?
Miasaki (Hayao, who made Sprirted Away) in Japan makes engaging stories with great design. Animators in Japan are getting away from what we think of as anime. It's not all about big eyes any more. They are cutting new ground. In the US, the new generation of animators are influenced by what they saw as kids. For example, Glen Murakami (Titans) was really into anime and so were his team. They had absorbed anime and wanted to honour what they loved in their work.
Why is anime so important?
Anime has always been around. I watched it when I was a kid. But it's only become heavily marketed more recently. Kids don't think of it as anime - it's Pokemon and the others. And anime isn't Japanese, it's just a different sort of animation. Young designers and animators are influenced by a very different media world from the one I grew up with. For example, a baseball game in Japan looks like one in the US but there are many differences. Ties are possible, the leagues are different, what they eat in the stands is different. They have put a Japanese slant on an American thing, just as we have put a US slant on Japanese things.
How will the anime trend play out?
It's becoming completely absorbed. Anime is even changing in Japan. We're all messing with it. Even Totally Spies, a French show, has its roots there. It's everywhere, global.
How come anime has taken such a global hold?
I don't know. But it's not just the look it's also the stories, the shortcuts they take with the animation that actually makes the shows cooler, the way they limit the animation.
Does the best animation come from the best drawing?
It's about having great characters, too. If you think back to Chuck Jones' work it started as a story board, was driven by the visuals. There has been a recent trend for animation to be script-led, which can in the worse cases result in two characters talking on screen for too long. Scripts don't pick up the visual gags. It's great to use writers but you have to balance writing and drawing.
As a buyer or licensee looking at new animation, how do I spot a winner?
It's a lot about what worked well in the past! Girl or boy skewed properties make the decisions easier, too. In cases where we're breaking the rules, it's harder. For example, with Titans we had a harder time. But with Puffy it seems easy to explain. It hits on live action, music, animation, Japan and girls' empowerment all in half an hour. Its pure coincidence but it touches lots of points. The toy partner hasn't been announced yet but it will be interesting to see what they do with Puffy products, how they incorporate the music.
Where will you get your next original idea from?
Turner allows people like me to run with new ideas. Adult Swim, for example, was the idea of an exec here. I know the things I really want to do and I go and find creators to make them. We also have ideas we are creating with other people. We have over 50 properties in development at any one time, four of five of which are ones I, personally, actively interested in and specifically want to do.
Are you working on anything in particular?
I'm working now on a sports show. Sport is so much a part of kids' lives and yet there are no sports shows. It seems too obvious. And there are other such 'no brainers' that we are looking at.
There is a big focus on comedy shows here at the moment. Comedy doesn't necessarily have immediate payoffs with licensing. Everyone ducks at bullets but not everyone laughs at jokes.
Subscribe and receive the latest news from the industry.
Join 62,000+ members. Yes, it's completely free.
You May Also Like
Loading..