Get the Meeting You Only Dreamed Possible
Get the Meeting You Only Dreamed Possible
If you haven't already heard the great news, the Licensing Expo has created a free digital Matchmaking Service for the benefit of their attendees and exhibitors.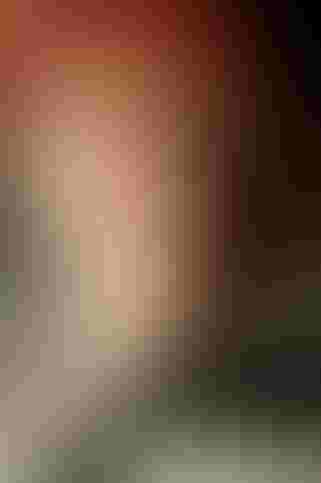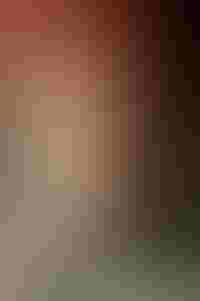 If you haven't already heard the great news, the Licensing Expo has created a free digital Matchmaking Service for the benefit of their attendees and exhibitors. Through this system, the user can effectively and efficiently find and schedule the right meetings with the right people. This new service streamlines the entire Licensing Expo process and greatly increasing the opportunities for success.   
Here's what you really need to know to make the most of the Matchmaking Service. For attendees and exhibitors of Licensing Expo, who have registered and received their email confirmation, you will need to click on the link to access the service and set up your brief Matchmaking profile. It is extremely easy and simple to do.
Here's where it gets pretty exciting. Exhibitors may request meetings online with both exhibitors AND attendees. This is groundbreaking. Also, attendees may request meetings with any of the exhibitors (but not with other attendees).
That's the general idea of how the Matchmaking Service works and is structured on the home page.  Now here are some tips, which, if followed, will make the system work better for you.
1. Profiles should only include what and who you are looking for.
When completing the Profile section titled 'My Interests' you will want to only check off the categories listed which apply to your business, or as Licensing Expo puts it: "those types of companies (which) you are interested in securing new partners." For example, if you are a publisher looking for new characters, just check-mark 'characters.' If you also checked off 'publisher,' then the system will send you all the publishers and characters, including your own competition, and it's up to you to filter them out one-by-one. You can avoid having to do this by only checking off the categories you are looking for and by not including your primary business category.

2. Be specific and don't check all the boxes.
I see people in the system who have checked every business category under 'My Interests,' which indicates the desire to secure partners in ALL product areas. While this may be true, I believe this will get more rejections, especially from those in the highest level and decision-making positions. Those who are approving appointments and reviewing your profile will really appreciate a more detailed description of 'what you do' and specifically 'what you are looking for.' So I recommend you be selective and DON'T check all the boxes, and DO get as specific as possible in your profile description.

3. Do your research.
Get into Matchmaking database and spend time carefully looking at whom you wish to request a meeting. Several of my clients are already getting appointment requests, but there are some individuals who are sending out requests that, frankly, for various reasons, don't make sense. I suggest that when making or responding to a request, thoroughly research their website, as well as read their profile to make sure it's a good fit BEFORE you make or accept a request.

4. Write a note.
Take the time to explain why you would like a meeting and why it could be important to them.  This will probably be the most influential factor in getting an appointment with someone you don't yet know. If you have properly filled out your profile with all the important details and specifics, I am sure that it will help immensely. However, I still recommend writing a personal note.

5. Take rejection like a pro.
Remember it takes 10 to find one. Don't be hurt if they don't approve the appointment. And certainly, don't take anything personally. The proper response to rejection is NEXT.

6. Keep your schedule online.
Make sure you put your complete schedule into the Matchmaking Service, so it will be able to accurately schedule your appointment times without any conflict.  If you don't do this, then when you are attending classes, have booth duty or are busy with other appointments, the system might double book you.

7. Schedule more appointments at the show.
As I mentioned, the closer we get to the show the more people will be online getting serious about their schedules and actively making appointments. It's a numbers game, so save some of your requests to schedule appointments right before, or even while you are at the show. I suggest that during the show, you constantly use the database to re-request appointments and fill in your schedule. Look for people who have registered at the last minute, who may be incredibly important to you, yet may have fewer appointments. There is sponsored free Wi-Fi at Licensing Expo and it has been pretty good the last few years, so you shouldn't have any problem.
I hope everyone will get on the Matchmaking Service and give it a try. It's really a great opportunity to reach out in a targeted way to get the appointments you need that wouldn't otherwise be possible. Remember, there Matchmaking Services are at booth #A85 and there is space available for holding meetings. Have a great show…and I hope you meet your match!
Jeanette Smith is the owner/president of All Art Licensing, the official blogger and resource center host for the Licensing Expo's Art+Design Zone 2014 & 2015. J'net is well-known for her educational training through the Worldwide Creators' Intensive online courses, free YouTube All Art Licensing Minicourses, and one-on-one coaching, consulting and agenting. For more, visit www.allartlicensing.com.
Subscribe and receive the latest news from the industry Article
Join 62,000+ members. Yes, it's completely free.
You May Also Like
---