WBCP: Girls Rule the Universe
WBCP: Girls Rule the Universe
Warner Bros. Consumer Products is offering the next generation of girls a group of superheroes they can call their own.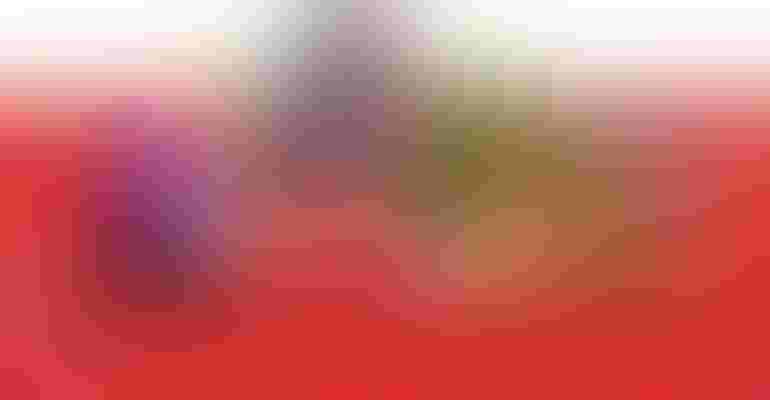 Warner Bros. Consumer Products, in partnership with DC Entertainment, is closing out 2016 with a strong message of female empowerment as it continues to celebrate the 75th anniversary of the ever-iconic Wonder Woman and debuts even more content and product around the world for "DC Super Hero Girls."
"DC has the most recognized female superheroes in the world–and Wonder Woman, celebrating 75 years, is the first and most iconic female superhero of all time. Through our licensing and merchandising programs for Wonder Woman and other characters, now including the introduction of 'DC Super Hero Girls,' we're engaging in the cultural movement promoting girl empowerment–and delivering what girls want: engaging content, action figures, great product and an entire universe led by strong female superheroes," says Pam Lifford, president, Warner Bros. Consumer Products.
WBCP is celebrating its strong lineup of female superheroes with a wide selection of product offerings that support its two global franchises.
In the public eye for almost a century, Wonder Woman is getting a reinvigorated effort in the lead up to the premiere of her first solo feature film next June.
"Wonder Woman is the ultimate icon of empowerment, fighting for justice, love and peace," says Lifford. "She provides a strong message for our wide ranges of inspired products, from core to television to film, and for fans of all ages."
WBCP is readying a consumer products program that will span a wide variety of categories inspired by the Wonder Woman film, as well as her appearance in the 2017 Justice League film, highlighted by a fashion-focused, trend-right product assortment that includes apparel, accessories, cosmetics, publishing, stationery, toys and collectibles, home goods and more.
In honor of Wonder Woman's 75th anniversary, items from Mattel such as the Barbie Collection Amazon Princess Wonder Woman doll, UnderArmour performance collections, Nuyu Girls fashion lifestyle and athleisure collections and footwear from Converse, among many other products and categories, will further enhance the range. Retailer Walgreens also rolled out an exclusive line of Wonder Woman beauty products.
"DC Super Hero Girls" is also picking up steam around the world, and at Brand Licensing Europe, taking place Oct. 11-13 in London, WBCP is putting the property front and center.
The "DC Super Hero Girls" universe re-imagines some of the most revered DC characters such as Wonder Woman, Supergirl, Batgirl, Bumblebee, Harley Quinn, Poison Ivy, Katana and others in an all-new franchise featuring cross-platform animation that includes digital content, TV specials and made-for-video movie releases, as well as publishing from DC with the original graphic novel series, and Random House Children's Books middle-grade novel series, along with an immersive website and much more.
"'DC Super Hero Girls' is the first franchise of its kind to offer girls ages 6 to 12 their own unique version of the most iconic DC female superheroes," says Lifford. "This all-new, diverse world offers relatable role models who encourage teamwork, friendship and inspiration to discover their true potential. These characters represent strength, equality, intelligence and showcase these iconic superheroes as teenagers–a theme we know is aspirational and resonates with our core demographic."
Further supported through an extensive licensed consumer product range, the "DC Super Hero Girls" program is anchored by master toy partner Mattel, and includes additional merchandise that spans more than 30 categories with SKUs in 35-plus countries and 18 languages, with more to come.
From toys to apparel, accessories, publishing and more, some of the partners on board to support "DC Super Hero Girls," in addition to Mattel, include master publishing partner Random House Children's Books, The LEGO Group as exclusive construction partner, Rubie's Costume Co., Sakar, Egmont, Cooneen and many more.
First merchandise for the property rolled out in the U.S. this spring at Target and then hit the global market this summer. Product also appears in U.K. retailers such as Tesco, Argos, Amazon, Asda, Sainsbury's, Toys 'R' Us (which also carries products in France, Germany, Australia, New Zealand, the U.S. and Canada) and Smyths. Other global retailers include Carrefour, Leclerc, Auchan and Joueclub in France; Carrefour and El Corte Ingles in Spain; Mueller and Real in Germany; Ipercoop, MFE2 and Amazon in Italy; Target, Big W, Kmart and Myer in Australia and New Zealand; Walmart in Canada; Liverpool and Walmart in Mexico; and Ri-Happy, PB Kids and Marisa in Brazil.
For both Wonder Woman and "DC Super Hero Girls," Lifford says WBCP's global programs are cause for excitement, both in product opportunities and new content on deck.
"Both of these franchises offer women and girls the unique opportunity to play in their superhero world and to engage with their favorite DC superhero characters, who represent who they are and who they aspire to be," she says. "Our team is very excited about the highly anticipated Wonder Woman film, her first solo feature, along with the global programs and opportunities ahead in support of the core franchise. Interest and sales of 'DC Super Hero Girls' in international markets has been strong and have exceeded our expectations."
Subscribe and receive the latest news from the industry Article
Join 62,000+ members. Yes, it's completely free.
You May Also Like
---