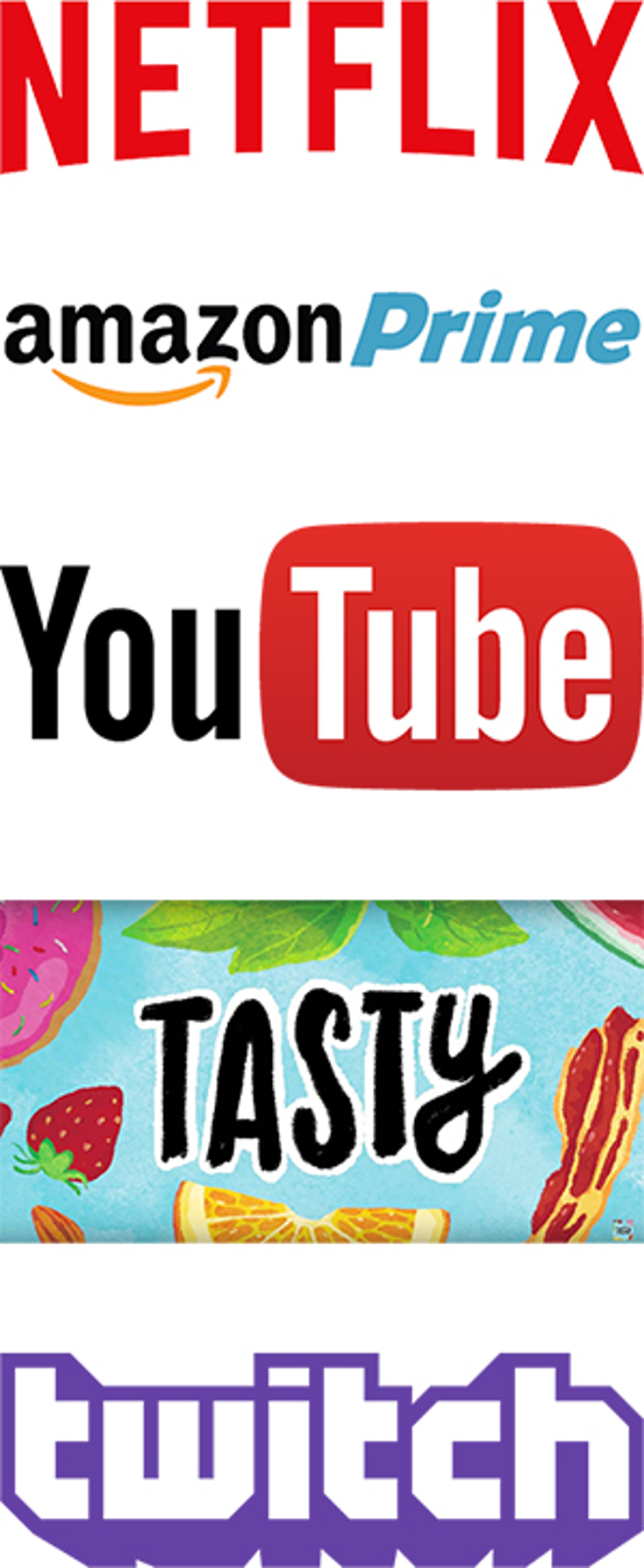 A shift is happening in the media landscape, with more and more viewers turning to video-on-demand services for their daily entertainment, and that shift has opened up a wealth of new opportunities in the licensing sector.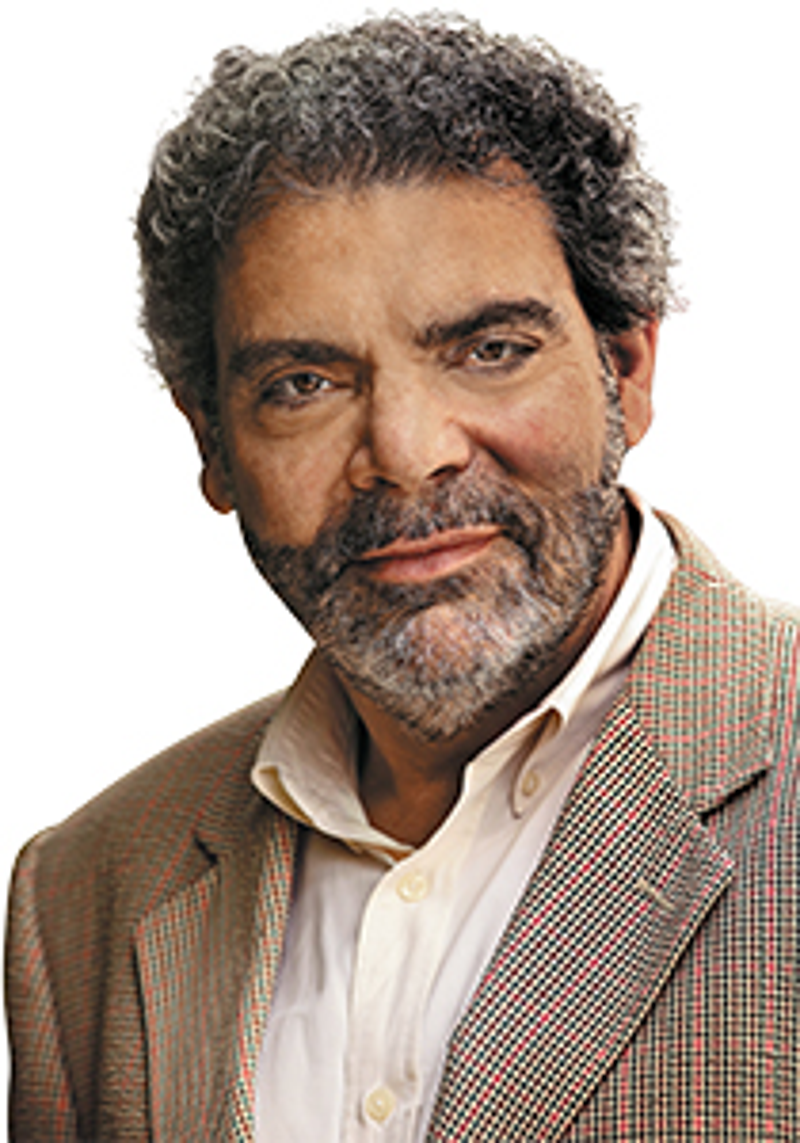 Steven Ekstract, group publisher,
License Global
The growing prevalence of streaming video-on-demand services affords tremendous opportunities afforded to the licensing business.
1.     By 2017, online video will account for 74 percent of all online traffic.
2.    
55 percent of people watch videos online every day.
3.     YouTube has over 1 billion users, almost one-third of all people on the Internet.
4.     500 million people watch videos on Facebook every day.
5.     Snapchatters watch 10 billion videos a day.
6.     82 percent of Twitter users watch video content on the service.
7.     Among Millennials, YouTube accounts for two-thirds of the premium online video watched across devices.
Globally, the SVOD sector is huge;
 estimates that the number of homes with SVOD services will reach 428 million by 2021, bringing in revenue of $32.18 billion–18 times more than
in 2010, proving that SVOD is now a robust industry that is only going to continue growing.
In January, Netflix launched in 18 Asian countries simultaneously, opening itself up to regions that previously could not access the world's leading SVOD service.
Licensing Opportunities Abound
"The next era of differentiation in entertainment and media is being defined and propelled by consumers' increased demand for live, immersive, sharable experiences," says Deborah Bothun, leader, entertainment and media, global, PwC, in Price Waterhouse Coopers' recent
"Media and Entertainment Industry Outlook"
report.  "Consumers want to get closer, more engaged and better connected with the stories they love–both in the physical and digital worlds."
For the licensing industry, this means a greater opportunity to create products for consumers of this new media, who are looking to interact in the real world with the shows they watch online.
We are already seeing this occur with monthly subscription box services, as outlined in the May issue License Global feature story
In the same issue, you'll also find an article entitled
that highlights a few of the current SVOD programs that present opportunities for in the world of licensing.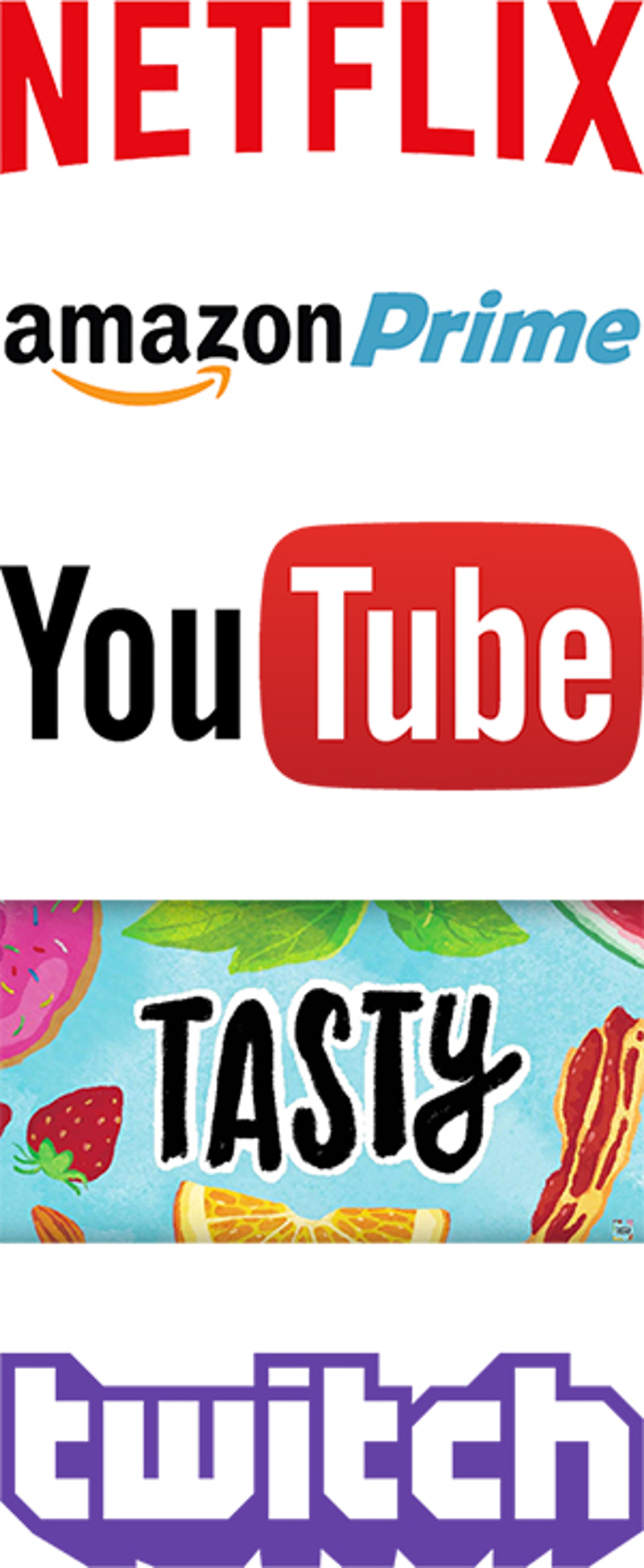 By the Numbers
In what is clearly a major shift in U.S. viewership, more people are now using streaming video services than have a cable subscription, according to a May 2017 study from
. The survey found that 67 percent of U.S. Internet users watch or have access to a streaming service, while just 61 percent have cable in their homes.
Unsurprisingly, Millennials used streaming services at a higher rate than their older counterparts. However, while more than three-quarters (77 percent) of Millennials said they have access to a streaming service, so did almost two-thirds (65 percent) of non-Millennials.
Netflix is the leading streaming service among both Millennials and those ages 35 and older, according to research from
. More than six in 10 Millennials (61 percent) surveyed had access to the SVOD service, compared with 45 percent of non-Millennials. Amazon Prime Video was the lone streaming service subscribed to by both age groups at the same rate–16 percent of respondents. Most of the other streaming platforms examined in the survey had a higher penetration rate among younger users.
What's in a Name?
In addition to Netflix, Amazon Prime, Hulu, YouTube Kids, HBO On Demand and other premium SVOD providers, there are alternative streaming video-on-demand services that reach millions of consumers and also present opportunities for licensing.
Think of BuzzFeed's Tasty brand of videos, for example. Those videos pop up throughout social media sites and are extremely addictive. Imagine the food and beverage brand extensions using the Tasty logo.
Another great opportunity for licensees to look into is the VOD Network Twitch, a live streaming video platform owned by Amazon. The site primarily focuses on video gaming, including play-throughs of video games, broadcasts of eSports competitions, creative content, and more recently, music broadcasts. Twitch has more than 1.5 million broadcasters and 100 million visitors per month.
And this is just the tip of the iceberg. With a bit of research, you can uncover many opportunities to find viral video content just itching for licensed consumer products.
For those of us who attended Licensing Expo in Las Vegas several weeks ago, the changing landscape of media licensing was evident, with the presence of Amazon Video, Buzzfeed and several licensing agencies representing properties from Netflix and YouTube Kids.
The show floor was also populated with licensees such as J!nx and Funko that were early to understand the power of the entertainment "fan" and produce fantastic products for them. The fact that these companies are now exhibiting at Licensing Expo makes clear that alternative entertainment opportunities like video-on-demand are serious licensed business models that are here to stay!
Subscribe and receive the latest news from the industry.
Join 62,000+ members. Yes, it's completely free.
You May Also Like
Loading..