Universal's Focus on Franchises
Universal's Focus on Franchises
Universal Partnership & Licensing's franchise-based business model is driving big returns for the company, both in brand loyalty and revenue.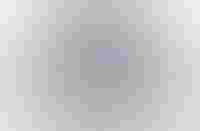 Universal Partnership & Licensing's franchise-based business model is driving big returns for the company, both in brand loyalty and revenue.
After 17 years with the company, Amy Taylor, executive vice president of Universal Partnerships & Licensing, is perhaps better placed than anyone to speak to the transformation the group has undergone.
In that time, the company has moved away from a slate-driven business to a long-term, franchise-based strategy and brought together licensing activity that was previously scattered throughout the company's different divisions into one unit.
The studio has reaped huge benefits from these changes, leading to explosive growth on both the theatrical and licensing fronts.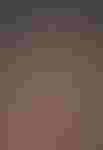 Amy Taylor, executive vice president, Universal Partnerships & Licensing
All of the company's licensing activity was brought together into one cohesive division in late 2008/early 2009, and just last year, that evolution reached its culmination when the NBCUniversal's TV licensing was also brought in-house.
"When I first started, licensing was a separate division focused primarily on traditional licensing," recalls Taylor. "Over the years we made a concerted effort to look at all the businesses within the company that were either participating in licensing or working with third parties to develop merchandise and activities around our IP–everything from traditional licensing to film promotion to home entertainment promotions and digital and interactive gaming–and we decided to take all of those like businesses and put them under one umbrella. It's been really effective for us."
That may be an understatement. In the six years since the reorg, retail sales of Universal licensed products have jumped from $1 billion in 2009 to $1.75 billion in 2013, according to License! Global's Top 150 Global Licensors report.
Much of that growth is due to the division's concerted effort to build enduring franchises rather than one-off programs centered on a piece of content.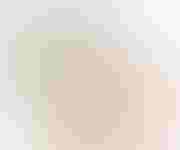 There is perhaps no better example of this than the Fast & Furious property. Since the first film hit theaters in 2001, the brand has evolved from a niche street racing film to a global action franchise. The seventh film in the series will hit theaters April 3, 2015, and there's no end in sight, both theatrically and for consumer products.
"I was working in the consumer products group before it was even titled Fast & Furious," say Taylor. "It was very niche, and we didn't know how big it was going to be at the box office, but you know, cars, driving, we knew there could be something there. We started by focusing on that niche set with aftermarket auto accessories, and as the film grew up our licensing program evolved as well, so now we have partnerships with Mattel and their Hot Wheels line to do die-cast replicas and Fifth Sun doing apparel."
Not only has the brand gone mainstream, but it's also become cross-generational, due in part to the length of time it's remained in the spotlight.
"Those people who went to see the movie in 2001 still go see all the movies and now they bring their kids," says Taylor. "That's really helped grow the franchise from a film perspective and from a merchandising perspective."
In addition to continuing product from partners such as Mattel and Fifth Sun, the brand also has a "whole host of construction and traditional die-cast products," according to Taylor, and is being licensed in markets around the world.
Another property that's gone from singular success to enduring favorite is the Despicable Me franchise, which will see its third film release with the spin-off Minions, on July 10, 2015. Despicable Me 3 will follow in 2017.
"Despicable Me was a big milestone for us," says Taylor. "We went out to the market with an original IP, and we sold in a very big licensing program on the breakout stars, the Minions, but also on the girls and Gru, as well. Now we have more than 500 licensees globally. After Despicable Me 2 and leading into Minions, our licensing business is actually continuing to grow instead of declining, which usually happens after a film. That really speaks to the franchise nature of this property."
The licensing program has been anchored by Thinkway Toys, which took home the Toy Industry Boy Toy of the Year award for its Talking Minions line and continues to add new collectible figures to its range every six months.
"They embraced Despicable Me as their own," says Taylor. "They really got involved with our filmmakers to come up with new types of technology and bring creativity and innovation to their line."
"The new lineup for Minions will feature more electronics, more innovation, robotics and interactive play patterns," says John Barton, senior vice president, sales and marketing, Thinkway Toys. "Our main goal is to bring the toys to life to ensure we bring the movie experience directly to consumers."
Other key licensees for the franchise include Hasbro for games and Hybrid and Jem for apparel.
The Despicable Me property also highlights another key focus area for Universal–family brands.
"We've had some very tremendous business growth focused around the success of our family business, with Illumination Entertainment coming on board as one of our production partners," says Taylor. "Overall we want to continue that business growth centering on Minions and Despicable Me and the continued content from Illumination."
That content will also include a new animation project, coming in February 2016. The currently untitled film is being referred to as The Untitled Pets Project and will feature top-tier voice talent including comedian Louis CK.
But Universal's family focus goes beyond films. With UP&L now handling NBCUniversal's TV properties, preschool network Sprout is in the picture now, as well. NBCUniversal bought out its partners in the network (PBS and HIT Television Ventures) to take full ownership of Sprout in November 2013, making a strong statement about its commitment to kids and family content.
"Whether it's family business from the film side or family business on the TV side, we figured the best way to manage it was to be able to look at it as a whole," says Taylor. "Now that Sprout is owned by Comcast (NBCU's parent company), we're just starting to work with them to determine merchandising programs around their great content like 'The Good Night Show' and 'Chica.' We're looking at how we can do some of the same things we've done on the film side."
In another move in that direction, Universal announced in September that it had brought on Vince Klaseus to serve as president of a newly created Brand Development division. Klaseus will develop a long-term plan to expand the company's presence in the family and kids space, including positioning Universal and creating new strategies to build and grow its portfolio of brands and consumer products. UP&L president Stephanie Sperber will continue in her current position, reporting in to Klaseus.
This latest move further cements the company's commitment to consolidating its brand activities and growing its family business.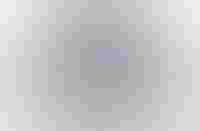 While it may not be for the youngest members of the clan, the upcoming new film Jurassic World will likely be a family affair as well, with parents who grew up with the first three films introducing their children to the franchise through the fourth.
The fact that the original film, Jurassic Park, is still one of Steven Spielberg's highest-grossing films and remains Universal's top-selling catalog DVD only heightens anticipation for the new addition.
"There are fans of the original films that are enthusiastic and can't wait to see this new film, but it's also a brand-new film for a whole host of new audiences," says Taylor. "Jurassic World will have a broad-category program with unique programs at retail all around the world. In the '90s and early 2000s, when the first films came out, those were all massive programs, and this will be on that same scale."
While most of the licensing partners have not yet been announced, the core program will include toys, apparel, accessories, consumables and publishing, among other categories.
The franchise's original master toy partner, Hasbro, is already working on a toy line that, just like the movie, aims to bring the franchise into the 21st century, while still paying homage to the original. And for the first time since it began working on the brand in 1993, Hasbro will introduce role play items into the mix.
"We're keeping core elements of the brand in tact, but the 2015 line will introduce new themes and new innovation that fans haven't yet seen from Jurassic Park toys," says Jeff Popper, vice president, global strategy and marketing, Hasbro.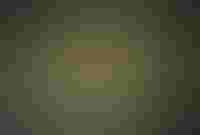 In addition to reviving successful franchises, the company is also building new ones, the most recent example of which is Pitch Perfect. Following the surprise success of the first film, a sequel, Pitch Perfect 2, is planned for May 15, 2015, and alongside it will be a full consumer products line that will launch the brand as a lifestyle property.
"We have seen so much enthusiasm about the return of the Barden Bellas," says Taylor. "We're focusing on fashion, apparel and accessories that really speak to the core audience and play off the inspiration that we see in the film. We want to give consumers the same type of feel of the girls in the film."
Universal's licensing business has evolved dramatically in Taylor's time with the company, and that evolution looks to continue, not just with the growth of its family business and the strengthening of its franchises, but geographically as well.
Whether it be Jurassic Park or Despicable Me, Universal's properties have proven themselves on a global scale, and in addition to building product programs around new content for these franchises, the company is also focused on expanding its brands internationally, from China to Latin America.
"Continuing to evolve the group and take advantage of the family business, the franchise business and growing internationally–those are the things that you will continue to see us do as we evolve and go forward," says Taylor.
Subscribe and receive the latest news from the industry Article
Join 62,000+ members. Yes, it's completely free.
You May Also Like
---