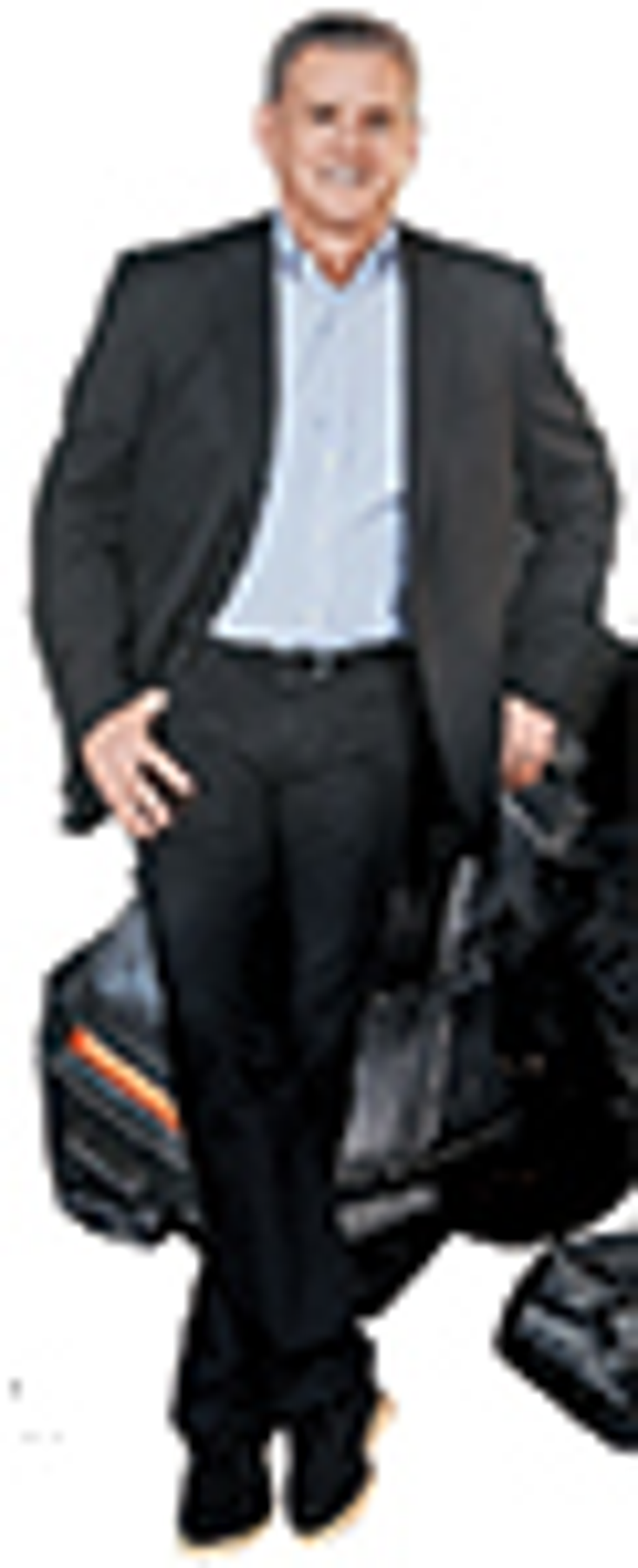 Highly recognized Warner Bros. Consumer Products executive says, "That's all Folks!"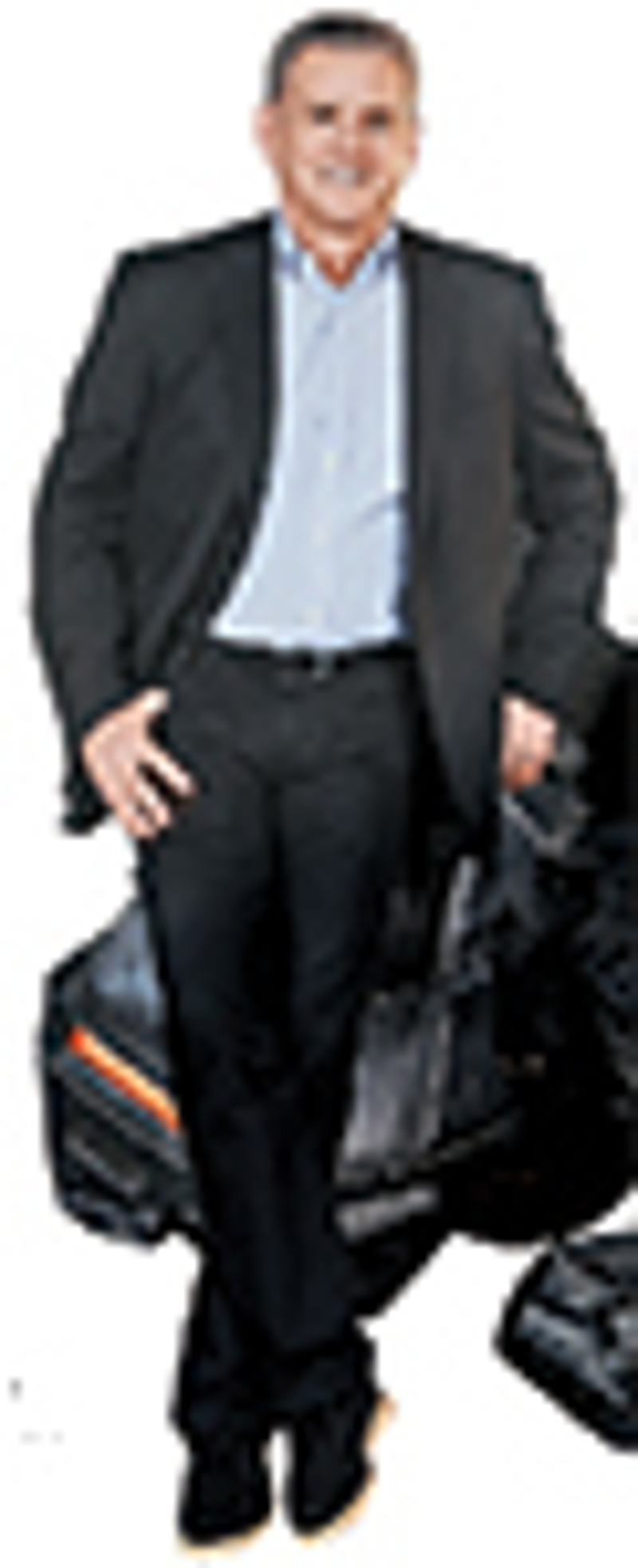 Brad Globe, former president, Warner Bros. Consumer Products
After more than a decade at the helm of Warner Bros. Consumer Products, and more than 35 years as an influential entertainment marketing leader, Brad Globe is ending the WBCP chapter of his illustrious career.
The no-nonsense, personable executive, who has been described by some of his peers as a "game-changer, innovator, collaborator, deal-maker and a trustworthy, team player," says the time is right to move on to new challenges.
During his tenure at WBCP, which began in February 2005, Globe has appeared on the cover of
License! Global
several times–first, encompassing the magic of
Harry Potter
; then harnessing the power of
Green Lantern
and most recently the legacy of
Batman v Superman
–each of which exemplify his career and accomplishments.
"Brad has been honored and recognized as a real innovator in the world of licensing and promotions throughout his career and tenure at WBCP," says Diane Nelson, president, DC Entertainment; president, Warner Bros. Consumer Products; and president and
chief content officer, Warner Bros. Interactive Entertainment. "He has helmed some of the industry's most influential licensing initiatives and retail programs, as well as being the driving force behind game-changing themed entertainment projects like The Wizarding World of Harry Potter. He was also instrumental in the creation of new franchises like 'DC Super Hero Girls.'"
"Brad was a huge champion of the theme park business and believed that
Harry Potter
could be a game changer in the industry well before anyone else recognized the impact," says Karen McTier, executive vice president, WBCP. "His experience, enthusiasm and passion for the business are infectious. He is a great champion of the creative process, great storytelling and compelling characters that have a lot of heart. Brad is one of the most knowledgeable and intuitive executives and has tremendous instincts for the business."
Dan Romanelli, founder and former president of Warner Bros. Consumer Products, also recognized Brad's leadership and contributions.
"He continued to support, nurture and inspire the phenomenal WBCP management team," says Romanelli. "No one in the industry is more knowledgeable or competitive than Brad–or a better deal-maker. Also, the man has no ego. In my opinion, Brad is the Steve Jobs of the licensing world."
Globe is known for his many successful collaborations with filmmakers, strong retail relationships and strategic partnerships with licensees and corporate marketers.
During his WBCP career, Globe spearheaded some of the most powerful and impactful licensing initiatives in the industry.
Globe also championed the creation of groundbreaking retail programs such as Walmart Premiere Night around the film
Man of Steel
, and WBCP's unique brand partnership with Target to launch an exclusive, long-term Justice League collection of licensed products in more than 20 categories.
He also spearheaded major licensing programs around Warner Bros.' tentpole films including Zack Snyder's
Man of Steel
and the highly anticipated
Batman v Superman: Dawn of Justice
, set for release on March 25; the
Harry Potter
film franchise; Christopher Nolan's
The Dark Knight
trilogy; Peter Jackson's
The Hobbit
trilogy; and
Godzilla
.
"Brad's passionate and sustained commitment to making the Wizarding World of Harry Potter at Universal theme parks a reality was the capstone of an amazing career," says Jordan Sollitto, former WBCP executive. "I was insanely lucky to have as bosses perhaps the two most successful guys ever to work in our industry–Romanelli and Globe."
"Brad is a talented and accomplished leader in the world of entertainment and consumer products," says Richard Dickson, president and chief operating officer, Mattel. "The positive and lasting impact he has made at Warner Bros. will be felt for many years to come. He is among the best, most collaborative partners in the business, and he understands the value and importance of teamwork and trust at every level."
WBCP's major licensees also agreed on the strengths of Globe.
"Brad was a staunch supporter of Rubie's Costume Co. during his 10 years at Warner Bros. Consumer Products, and for many years in his positions at DreamWorks and Amblin prior to that," says Howard Beige, executive vice president, Rubie's Costume Co. "Brad exemplifies as a consumer products marketing and licensing executive. His understanding that licensing is a marketing function, his broad knowledge of many different disciplines within consumer products—licensing, marketing, retail and different needs in global markets—made him an invaluable partner."
Prior to joining WBCP, Globe launched and headed the consumer products business for DreamWorks SKG. Globe worked closely with Steven Spielberg for 20 years, having joined Spielberg's Amblin Entertainment in 1983, where he launched the consumer products business there.
Over the course of his career, Globe has developed some of the largest and most innovative programs for such notable franchises as
Jurassic Park
,
E.T. The Extra-Terrestrial
, the
Back to the Future
trilogy,
An American Tail
,
Who Framed Roger Rabbit?
,
Hook
,
The Flintstones
,
Casper
,
Twister
,
The Land Before Time
,
Men in Black
, "Steven Spielberg Presents Tiny Toon Adventures," "Steven Spielberg Presents Animaniacs" and the Academy Award-winning
Shrek
and
Shrek 2
.
Additionally, Globe has received numerous marketing and promotion awards, and in 2004, Globe was inducted into LIMA's Licensing Hall of Fame.
"It's been a tremendously rewarding and exciting chapter in my career to be part of such a world-class company," says Globe. "I look back with great pride on all we have accomplished as a division. The time is right for me to close this chapter and open another, in which I plan to focus on creative and entrepreneurial business opportunities."
Read more about:
Subscribe and receive the latest news from the industry.
Join 62,000+ members. Yes, it's completely free.
You May Also Like
Loading..