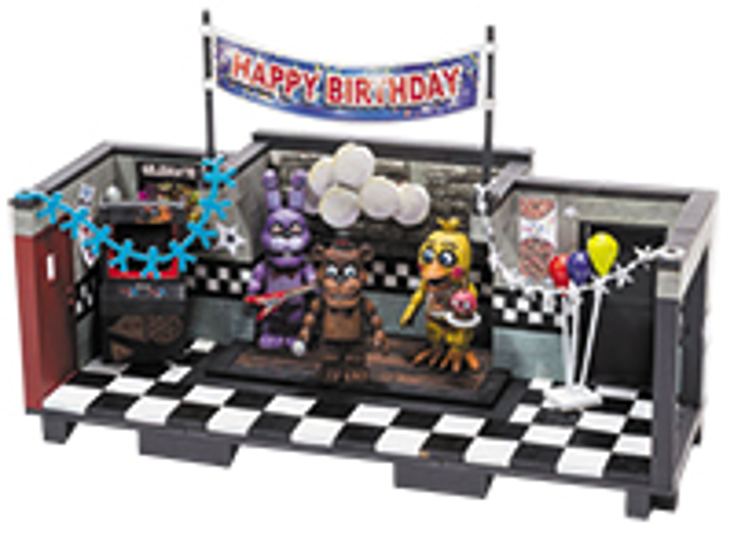 Striker Entertainment has the corner market on edgy properties. License! Global sits down with its co-founders to discuss the history of the company, itsp ast successes and its red-hot future.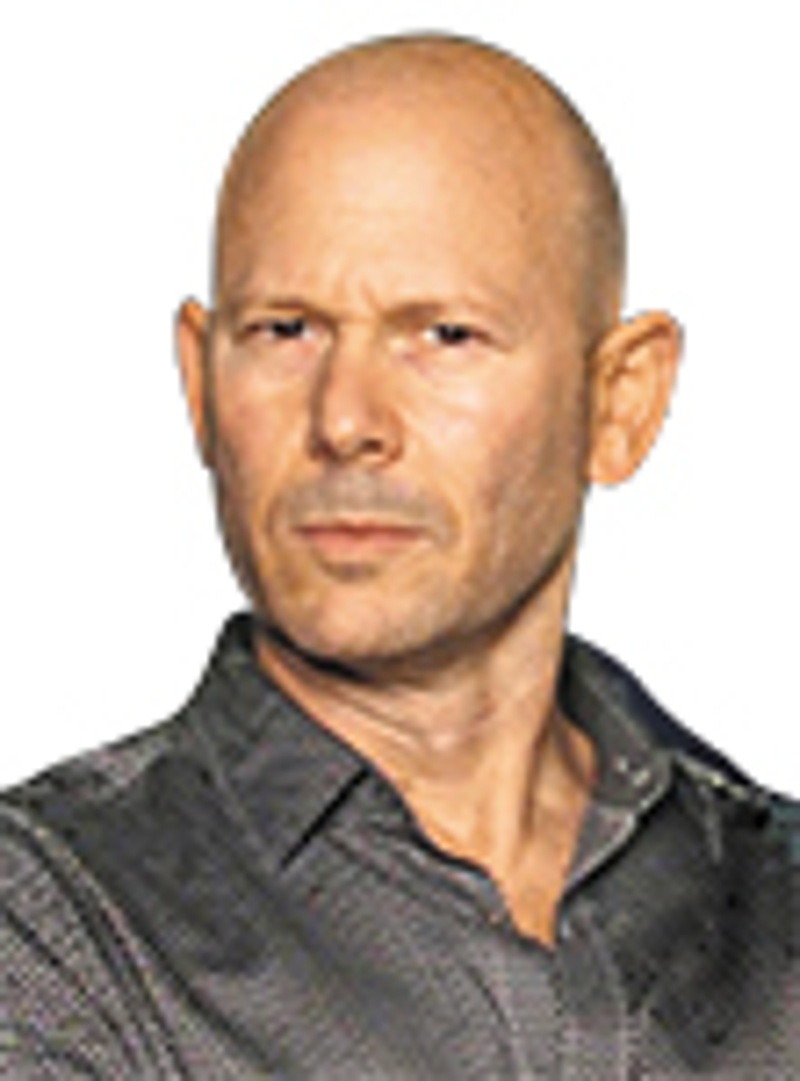 Marc Mostman, partner, Striker Entertainment
In the licensing world, if you have an edgier property, you have likely had a conversation with Striker Entertainment.
Striker is a Los Angeles, Calif.,-based marketing and licensing agency that specializes in bringing hot pop culture brands to market via consumer product programs.
Founded by licensing veterans Russell Binder and Marc Mostman, the company only formally came into being in 2007, but since has grown to represent some of the biggest film, television and gaming titles in recent history.
Binder and Mostman both bring more than two decades of entertainment and licensing experience to the table–Mostman has held positions within the video gaming industry, at Paramount and later at Disney Interactive, before he struck out on his own; while Binder was introduced to the business by legendary licensing executive Jay Roth (also Binder's step-father). Binder and Mostman's careers intersected over the years, at times working as peers, and a friendship was formed.
Binder and Mostman joined
forces with their first big account–Lionsgate's gruesome horror film franchise,
Saw
.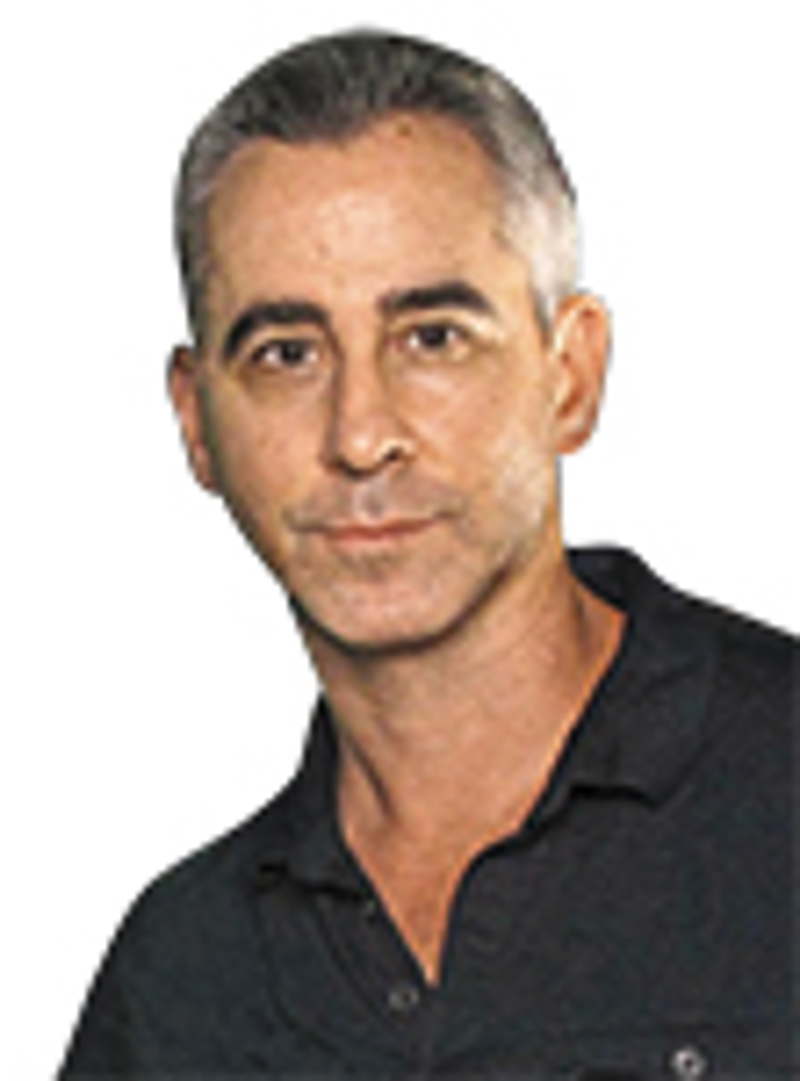 Russell Binder, partner, Striker Entertainment
"When Marc and I got together for our first project, the
Saw 2
movie from Lionsgate, we saw that the business was changing and realized that we could have an independent experience in the Hollywood system while working on very relevant, very high-profile, genre IP, and that we could compete on some level with the big studios," says Binder.
In 2009, Summit Entertainment, now a part of Lionsgate, catapulted Striker onto its next project, the mega-franchise
Twilight
, and therefore into established agency territory.
"What solidified Striker was our connection with Summit," says Mostman. "They were looking for an independent licensing agency for the
Twilight
property, which was little known at the time. But then, of course, it blew up to become a massive worldwide success, and from that, Striker was officially on the map."
Striker built an impressive and robust product program for the
Twilight
franchise.
The fruits of that labor allowed Striker to re-invest in itself, growing its business and expanding to become the full-service agency that it currently is.
"The
Twilight
franchise enabled us to grow from a smaller-sized agency into a boutique, turnkey licensing team. We decided to invest back into Striker and build competent team members and departments that are fully functional across all areas of licensing on a global basis," says Binder. "
Twilight
was the property that poured nitrous in our tank."
The work Striker did on
Twilight
was immediately well received, earning the company its first official International Licensing Industry Merchandisers' Association awards in 2009–the first of many.
From there, it was a domino effect, with each project leading to the next, and each one growing bigger and bigger.
Its next big win? Rovio's "Angry Birds," a gamble at the time–but a lucrative one–that launched mobile games into licensing.
"Luck and hard work have been on our side in finding great IP and properties that have potential to grow, not only domestically, but globally," continues Binder.
Says Mostman: "We were told that
Twilight
was a once-in-a-lifetime opportunity, and then were told the same thing with 'Angry Birds.' But what makes us unique is that we are now known in the industry for being able to identify really good content and deliver a solid program to retail around the world. Now when we talk to major licensees or the big retailers, they ask us what is coming next because we have an eye on emerging trends and things that have the potential to break out."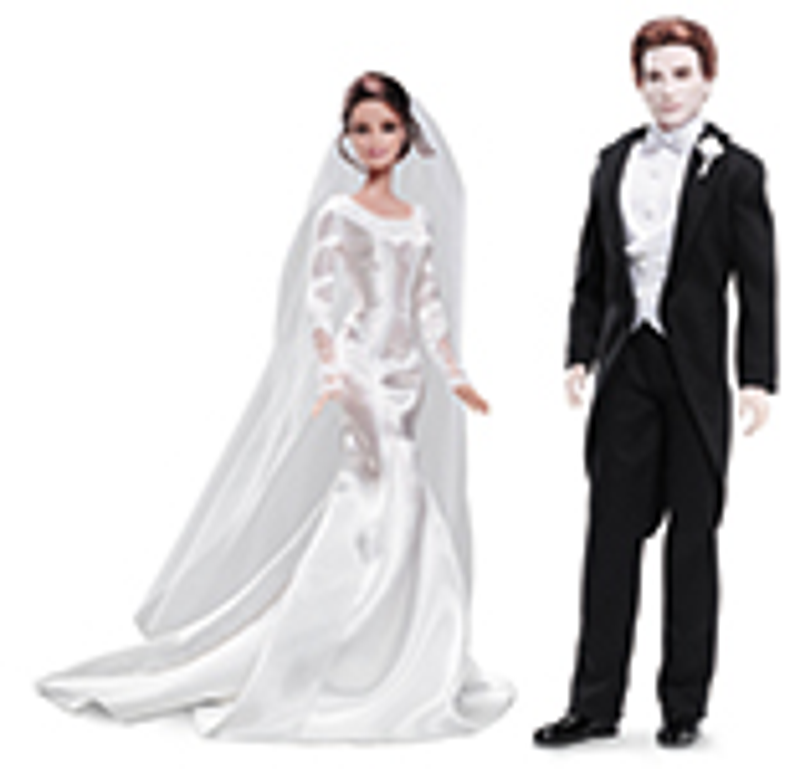 "Angry Birds" rolled into the
Hunger Games
franchise, and that too hit big at retail and in theaters, which then led to representation for AMC's ongoing TV series "The Walking Dead."
"We focus not only on building consumer product programs, but the marketing value that licensing brings to the table," says Mostman. "We look at licensing as creating ancillary revenue and as something that creates an experience that engages customers and drives awareness, but also fills the theaters or brings eyes to the TV screen."
Binder refers to Striker as a "mainstream geek" outfit, and it's an apt association–after all, geek is what's happening these days.
"A term that describes our sweet spot as an agency is 'mainstream geek,' which is content that appeals to the Comic-Con crowd of 18- to 35- or 40-year-olds," explains Binder. "We tend to gravitate toward properties that are not necessarily G-rated, but to properties that have a little, and in some cases a ton, of edge to them. The kids' space has been traditionally controlled by the big children's entertainment companies, but just about anyone with a video camera and a computer can get to teenagers and young adults where, in the digital world, distribution is democratized. If content, via whatever channel it is delivered, is great, more often than not it is going to be found. We gravitate towards projects that appeal very much to our creative sensibilities, but that must also have the right sequence of DNA to be consumer product programs and translate into products that fans want to buy. The projects need to be more than just a media event."
It's a sentiment that Mostman echoes as well.
"We go after things that we like, and we go after things that will go bigger and broader than a typical property," he says. "We like to bet on properties that make sense, that we feel have a shot at success and ones that we can easily identify and service the target audience for."
On deck for Striker now are several new properties that are certainly ones to watch and, if history is any indication, likely to make an impact at retail and in pop culture.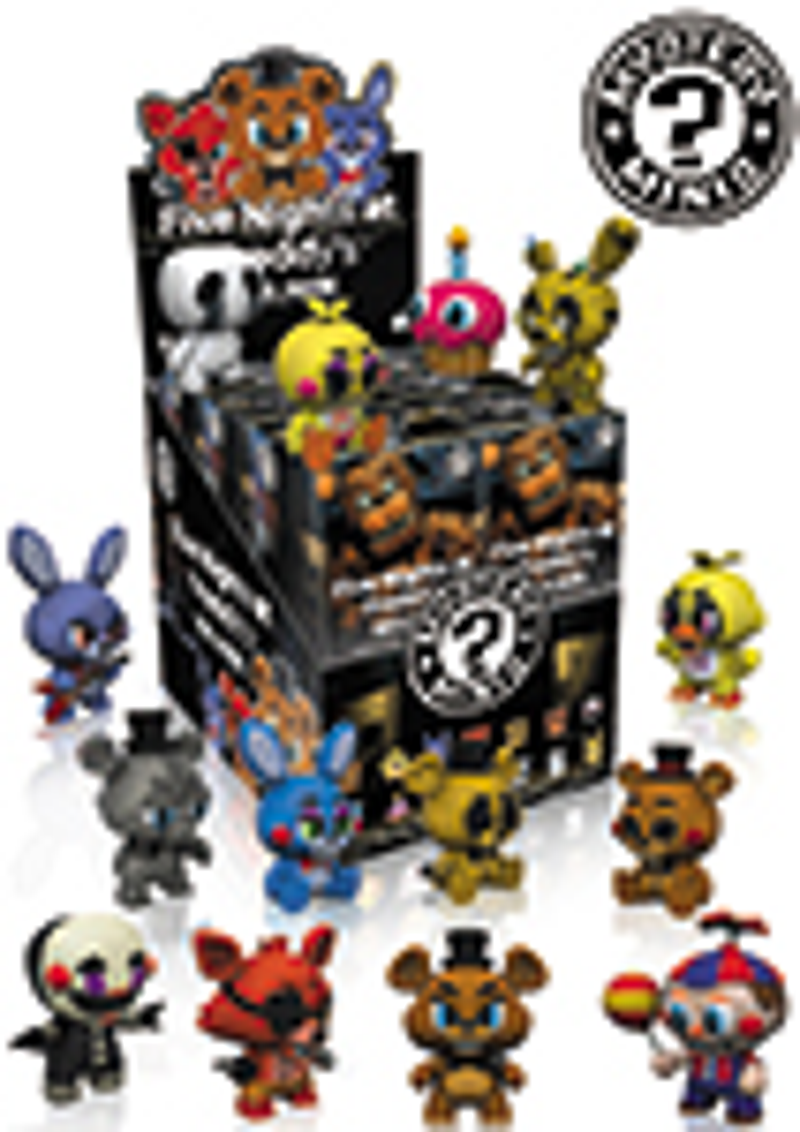 "The focus for the future is to stay ahead of the curve and to continue to study where media is going and where the greatest area of penetration is occurring. We want to continue to identify content that naturally translates into consumer products and pushes the envelope while staying true to who we are as a company, team and culture," says Binder.
One that the duo predicts will satisfy all that criteria? Scottgames' "Five Nights at Freddy's."
The horror-themed video game franchise takes place at Freddy Fazbear's Pizza, a family restaurant and arcade. But at night, the restaurant's life-sized animatronic characters come to life and wreak havoc.
The property is resonating well with gamers, and is expanding to include a forthcoming feature film, YouTube video content, publishing and, thanks to Striker, additional consumer products.
"The early retail heat on this property is reminiscent of what we experienced with 'Angry Birds' at launch and what we have witnessed with (Microsoft's) 'Minecraft,'" says Mostman. "With its large fan base, billions of YouTube views, feature film in development and the first of three books recently launched, 'Five Nights at Freddy's' is one of those rare properties with the benefit of being driven by multiple media executions and deeply active fan engagement."
Licensees already signed on for the property's merchandise program include Rubie's Costume Co., NECA, Trends International, Buckle-Down, McFarlane Toys, Funko, Just Toys, Sanshee and Bioworld. Most recent additions to the licensing roster include Franco, Sunstaches, The Bridge Direct and Radz.
AMC's "The Walking Dead" continues to be a strong property for Striker, and will continue to be supported at retail by licensees such as Aristocrat for slot machines, McFarlane for collectibles and Funko for figures.
It has also been finding a niche in location-based entertainment. Universal Studios Hollywood has now made its once yearly walk-through "The Walking Dead" experience a permanent attraction, and additional themed horror night attractions are in place at theme parks around the world, says Striker.
"'The Walking Dead,' now in its seventh season, continues to perform at its best, and we've been able to keep the licensing program without a dip throughout–not an easy task," says Mostman. "Our 2016 should be just as big as 2015 for this property, which is rare for a show in its later seasons."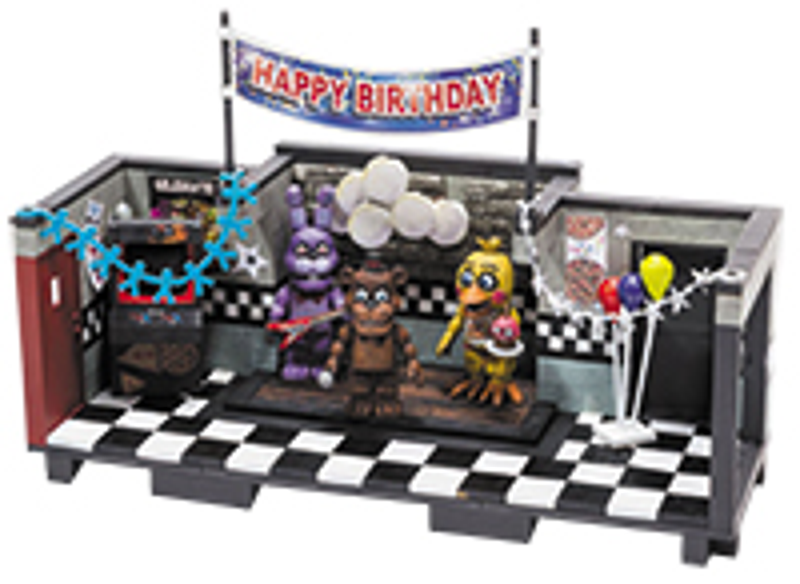 Striker is currently developing a product program around the "The Walking Dead" spin-off, "Fear the Walking Dead," also from AMC, and is also taking on the new series "Preacher" from Sony Television. Other major TV programs for the company include "Teen Wolf," "The Shannara Chronicles," "Orphan Black," "Powers" and "House of Cards."
On the theatrical side, Striker is deep into planning for upcoming films
Valerian and the City of a Thousand Planets
,
Ghost in the Shell
and the Steven Spielberg-directed
The B.F.G.
Striker also continues to represent for licensing the mobile gaming brand "Candy Crush Saga" from King and the upcoming mobile game "Creature Quest" from VC Mobile Entertainment.
Striker is taking a departure from its typical property genre and taking on Exploding Kittens, a card game best known for being one of the most successfully funded Kickstarter campaigns ever.
"The creative minds behind projects always inspire us," says Binder. "There are a lot of video games, TV shows and films made, but there are only a few special content creators, storytellers, filmmakers and video game creators that have that magic. Marc and I love this business, and we love it because of the folks we work with–from the manufacturing community to entertainment. It's very validating to know that people like to see us succeed and are rooting for us."
Subscribe and receive the latest news from the industry.
Join 62,000+ members. Yes, it's completely free.
You May Also Like
Loading..