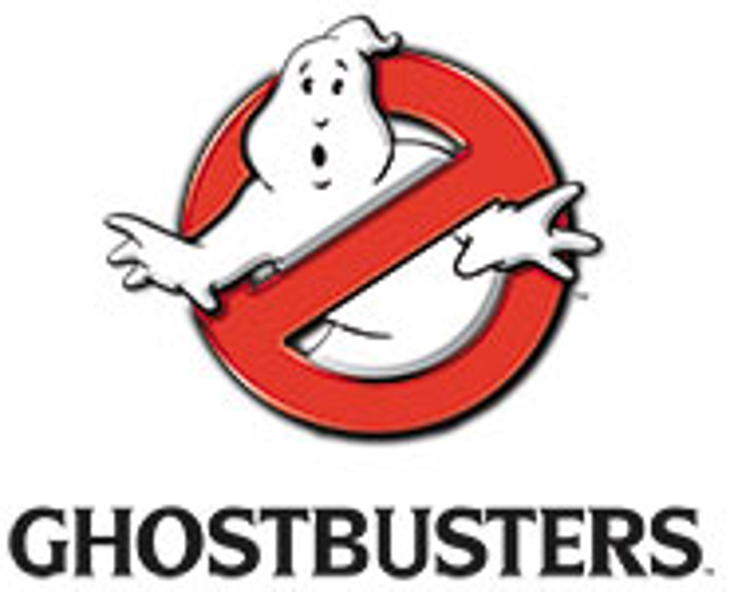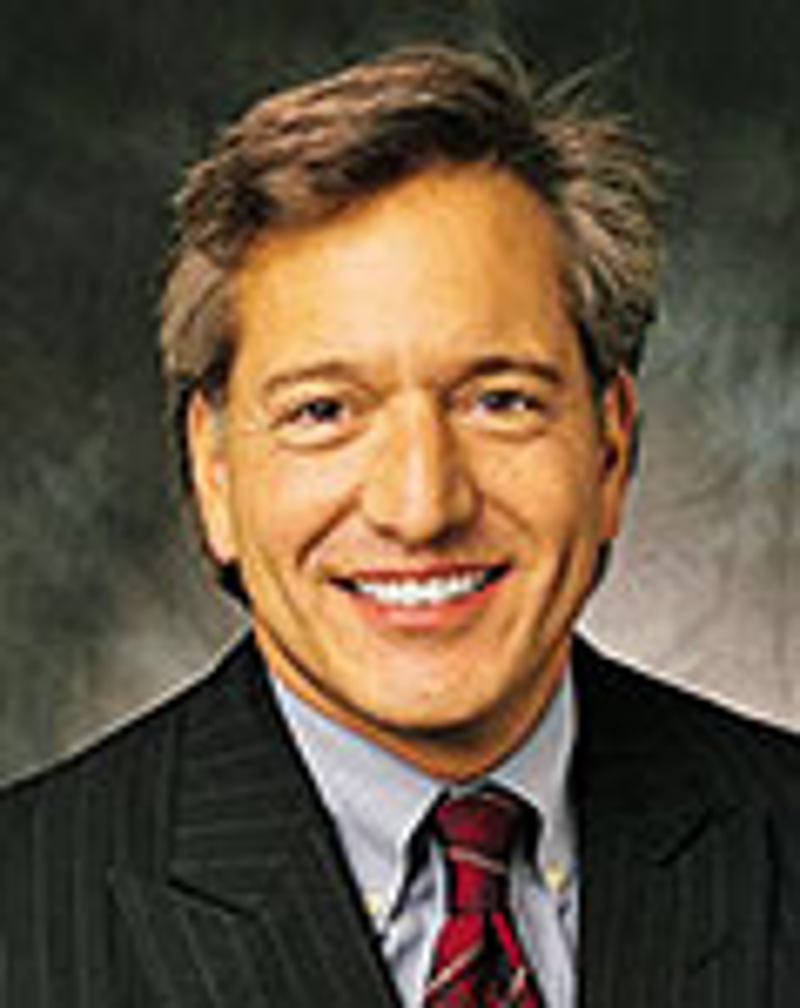 Greg Economos, senior vice president, global consumer products, Sony Pictures Entertainment
Sony Pictures Entertainment is moving into 2015 and beyond with a host of licensed product programs to support its robust slate of television and film properties.
While attention-grabbing headlines may have landed Sony Pictures Entertainment in the spotlight in 2014, it is proving that its flexibility and the strength of its classic and new properties will keep the studio on retail shelves far longer than any news report could last.
A cyber attack triggered by a film in Sony's portfolio rocked the studio in December 2014 and sparked a global conversation about the importance of free speech. It also unexpectedly offered the studio an opportunity to innovate.
The Interview
, a satirical comedy about the fictionalized attempted assassination of North Korean leader Kim Jung-un, has, as of press time, earned more than $15 million from video-on-demand rentals and sales, despite not receiving a wide theatrical release. For licensed product, the film has also become an indicator of how possible it
is for major production studios to be nimble and bring merchandise to market at a lightning pace.
According to Greg Economos, senior vice president, global consumer products, Sony is taking advantage of the movie's sudden brand awareness by producing a range of products.
"There are a lot of sensitivities surrounding this film, and we are cognizant of the issues that could arise from its program, however, we are also offering a way for the consumer to engage further with the movie," he says.
The Interview
's
product program is begin supported by brick-and-mortar and online retailers. Licensees for the property include Isaac Morris and T-Line Designs.
But much more took place at Sony last year than a hacking scandal. It was also a celebratory year for the
Ghostbusters
franchise, which marked its 30th anniversary with a wealth of consumer products.
The program kicked off with a traveling art show in conjunction with Gallery 1988, and topped off with a limited re-release of the original 1984 film. Other collaborations included a partnership with Krispy Kreme, the release of both
Ghostbusters
films in Blu-ray anniversary editions, a vinyl release of the film's soundtrack and a host of classic merchandise.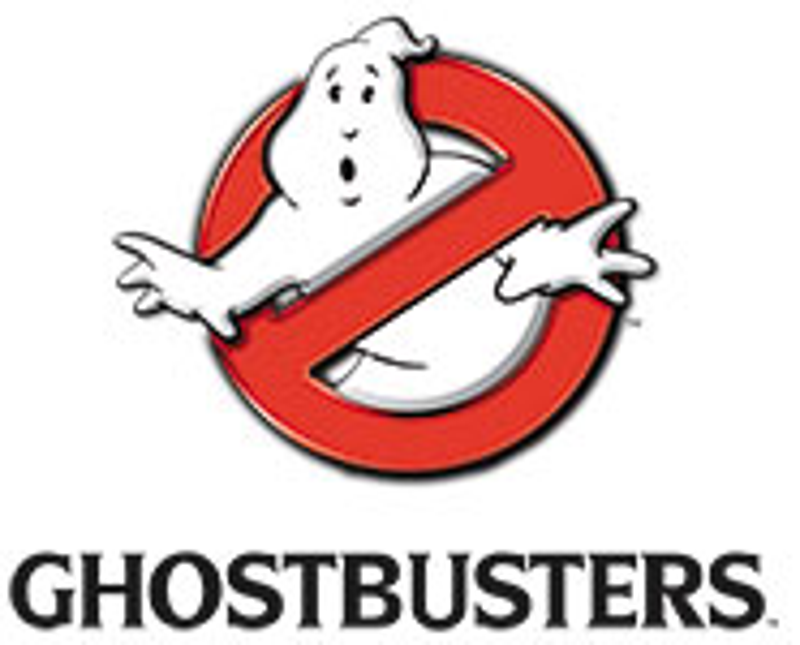 Looking ahead, Sony will reboot the
Ghostbusters
franchise in 2016 with an all-female cast, bringing the heralded property to a new generation of fans.
Additional successes for Sony in 2014 included an exclusive girls' fashion line with Target inspired by the new
Annie
film. The clothing and accessories range dove deep into the property's heritage and essence, deriving the 25-piece line from the spirit of the film, even recreating for modern shoppers Annie's iconic red dress.
On the TV side, the series "Breaking Bad," although concluded, continued to be a retail mainstay for Sony, as did its game shows "Jeopardy" and "Wheel of Fortune," which in March 2014 renewed a deal with IGT for slot machines, mobile and online games.
Now it's a new year, and Sony has a full slate of programs planned to support its upcoming portfolio.
Building on the "Breaking Bad" phenomenon comes spin-off "Better Call Saul," a prequel to the ground-breaking series. The new show hit TV screens Feb. 8, and in conjunction, Sony has a range of product that includes apparel (Isaac Morris), additional softlines (Bioworld) and collectibles/novelties (Just Funky). Sony is working hand-in-hand with network AMC to create retail opportunities, which, according to Economos, will mirror the product program for "Breaking Bad." A limited assortment has landed online at CaféPress and Hot Topic, with an expanded range planned.
"Hot Topic was a big retailer for 'Breaking Bad' [merchandise], along with Target and Walmart. 'Better Call Saul' builds upon the characters from 'Breaking Bad,' and features the same dark humor that resonated with viewers," says Economos. "Although it is atypical that a retailer would take a risk on a new show, it is more prevalent that they would take a leap with familiar characters, benefitting from the original property's brand awareness."
Film-wise, Sony is heading into 2015 with a number of major theatrical releases.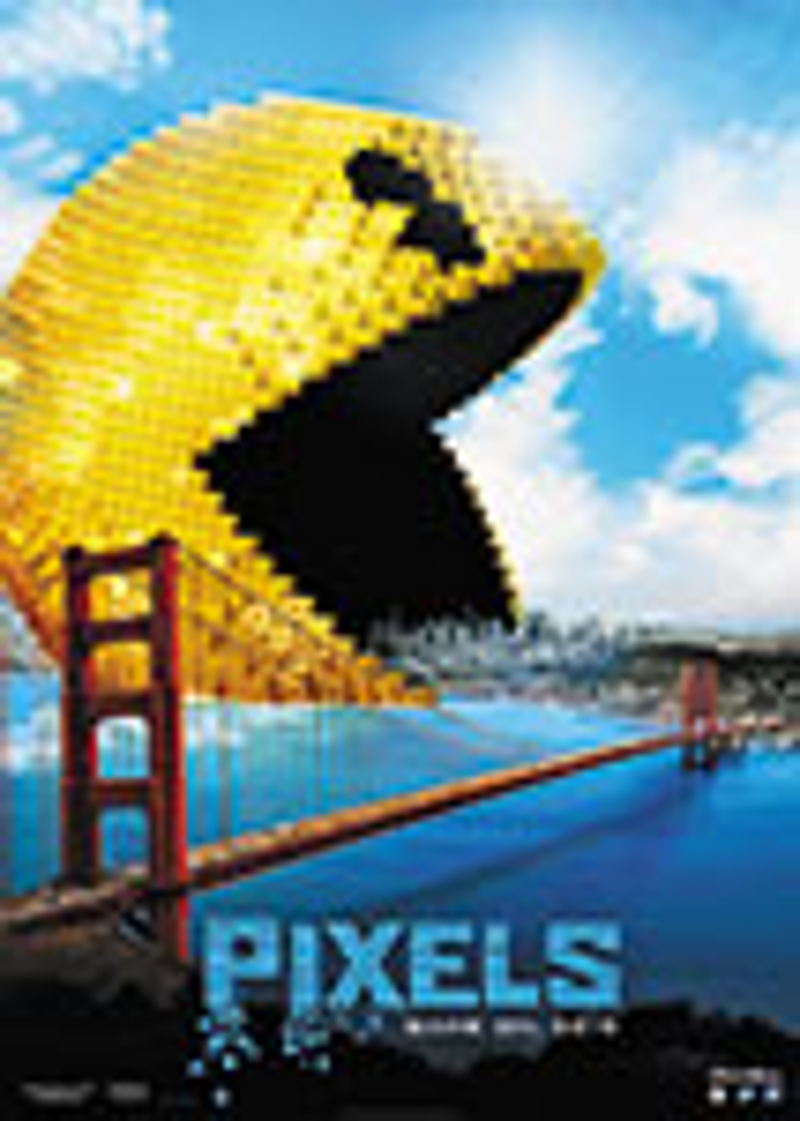 First up is
Pixels
, which finds our world invaded by iconic '80s video game characters, forcing a team of "Arcaders" to join forces to save the planet.
On the product front, the new film has several licensees already on deck including Rasta Imposta for costumes and Freeze, Fifth Sun and Bioworld for apparel and small accessories. Sony is in negotiations with a mall-based retailer to carry the product range and also support the film with interactive activations. Because of the film's nostalgia component, the demographic for the property is wide reaching, with a target audience of consumers ages 18 to 34.
Hotel Transylvania 2
will hit theaters in September and with it comes a diverse product range, from storybooks to softlines, bakery items, giftware and party goods. The film's safe scares naturally lend itself to a Halloween product extension, with seasonal items planned to round out the program.
Also planned for this year is
Goosebumps
. Based on the best-selling Scholastic book series by R.L. Stine from the 1990s,
Goosebumps
will receive a comprehensive program geared to families with a special focus on Millennials and young adults, who were the original fans of the franchise. Sony and Scholastic are working on a comprehensive merchandise program to support the movie's release. In addition, Sony has launched a fan website dedicated to the
Goosebumps
brand to further engage audiences.
will feature fresh content and prizes in the lead up to the film's box office release.
Looking further ahead to 2016, Sony has a program planned to support the new
Smurfs
film.
The forthcoming
Smurfs
film will tell the origin story of the classic characters. Currently the property is enjoying success with both products and location-based events, which are a major focus for Sony. Opened just last month in Dubai is "Smurfs Live on Stage: The Smurfs Save Spring!," a brand-new stage show.
"Location-based entertainment is really the best way to allow consumers to engage with our properties in a deeper, more meaningful way–it's one of our biggest focuses," says Economos. "They are what keep our consumers enthusiastic and excited."
Future live events are in the works for global and national markets.
"We are excited for 2015 and beyond, and are confident about our titles and the opportunities we have in front of us," says Economos. "We will continue to be very focused in our strategy but will also be flexible and ready to react if changes take place or if consumers' preferences point us in a different direction. Ultimately, what we do is really about our fans and audiences and finding creative ways to deliver authenticity and value to them."
Subscribe and receive the latest news from the industry.
Join 62,000+ members. Yes, it's completely free.
You May Also Like
Loading..