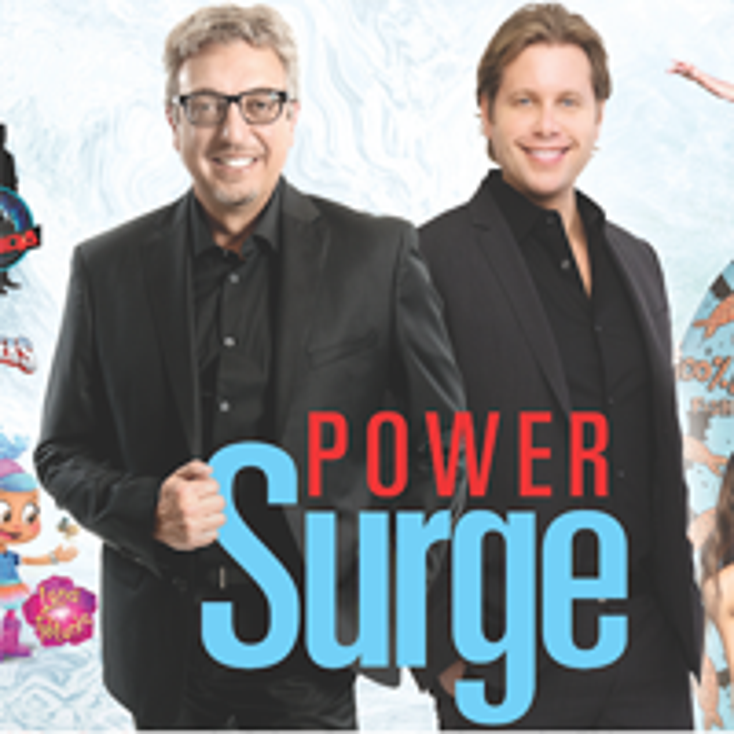 As Saban Brands celebrates its fifth anniversary, this exclusive story reveals how the company has grown from one iconic franchise to 11 brands and approaching $1 billion in retail sales worldwide.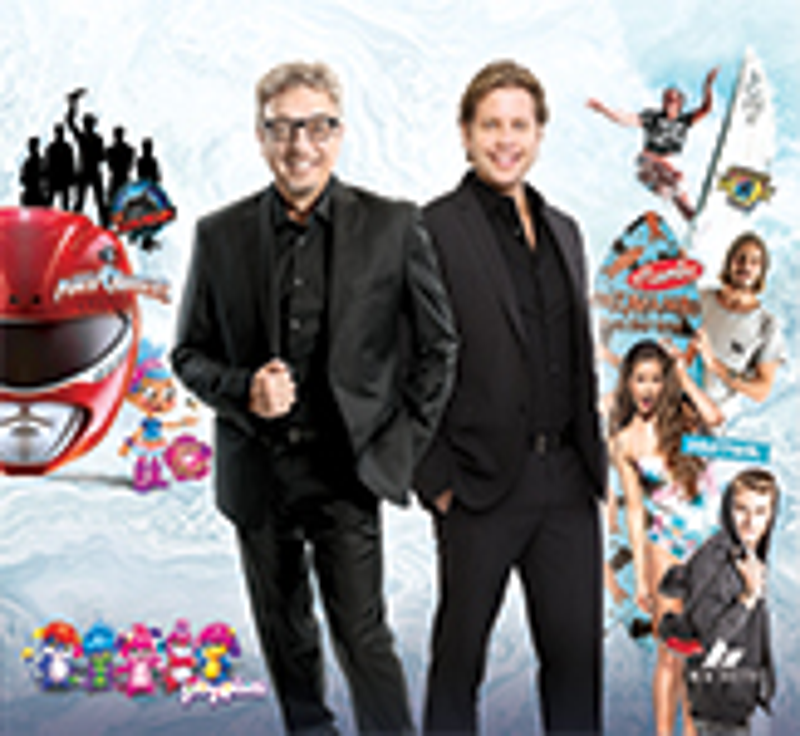 Elie Dekel, president, Saban Brands, and Dan Castle, managing director, Saban Brands Lifestyle Group
When Saban Brands formed in May 2010, it marked the start of a new trend of IP management companies, a new era for an iconic brand and the formation of a new company that is committed to acquisitions, content, innovation, brand development, licensing and global growth.
It began with the financial support of Saban Capital Group, the vision of Haim Saban, the leadership of Elie Dekel and the acquisition of the Power Rangers brand from The Walt Disney Company. It was a time for a little bit of nostalgia, big dreams and a new business plan to come together in a venture that offered tremendous potential and excitement, with a sprinkle of speculation.
When the second acquisition–Paul Frank–was announced three months later in August 2010, Saban had quickly solidified the foundation of what this new brand
management company would represent–entertainment and lifestyle.
From a business, financial and people perspective, all of the pieces began to fall into place at a lightning pace, and there's been no slowing down in any part of the business ever since.
The original mantra for Saban Brands was "to create and grow compelling global properties that reach into every aspect of consumers' lives through strategic and far-reaching licensing partnerships," as Haim Saban said when the formation of the company was announced.
"The goal was to create a global content company with iconic brands, manage them as long-term assets and take those brands to their fullest potential," says Elie Dekel, president, Saban Brands, who worked with Haim Saban during the launch of "Power Rangers" and the creation of the company. "The DNA at Saban has always been about partnership and working with partners that bring talent, expertise and resources.
"There was a real need in the marketplace for brands that have meaning and a consumer connection. The importance of those type of brands has become even greater in a world where there is a lot of noise and a lot of distractions," explains Dekel. "We had the opportunity to acquire IP in the form of existing businesses and recreate this integrated model of content, marketing, merchandising, licensing and retail, and ultimately manage that effectively."
According to Dekel, Saban Brands maintains very stringent criteria when it comes to evaluating potential acquisitions. He says the criteria include brands that stand for something; brands that have authenticity, proof of concept and a passionate consumer following; brands than can travel globally; brands that can be furthered through content; brands that have not lived up to their fullest potential; and brands that are economically viable.
As it celebrates its fifth anniversary this month, Saban Brands hasn't wavered from that original mantra or its acquisition criteria. Saban Brands now boasts a diverse portfolio of 11 brands (with two acquisitions completed in the past few months), more than 100 employees, offices in Los Angeles, New York, London and Sydney, and retail sales of licensed merchandise worldwide that hit $850 million in 2014.
Saban Brands ranks at No. 66 in the
License! Global
's Top 150 Global Licensors report–a huge jump when compared to its Top 150 debut at No. 100 with $145 million in retail sales. The global licensor is quickly closing in on the Top 150 Billion Dollar Club, and there's no immediate end in sight as the company continues to grow its portfolio and remain a major player in the acquisitions market.
Saban Brands properties, which range from mature brands to well-known names to start-ups, share multiple crossover synergies, but all have one critical factor in common–growth. The portfolio includes "Power Rangers," "Popples," "Luna Petunia," "Julius Jr.," "Digimon Fusion," "Emojiville," "La Banda," Paul Frank, Macbeth, Mambo and Piping Hot.
The underlying factor is that these brands, which are all in various stages of development, have a lucrative upside potential that has yet be realized.
Consider the following key growth initiatives that will position the company for the next five years and beyond:
The forthcoming

Power Rangers

feature film is one of the most important and overdue strategies for the 22-year-old franchise that will not only expand and strengthen its audience, but also almost every aspect of its business.

Popples, the popular kids' franchise from the mid-1980s, will be re-launched this fall as a Netflix original kids' series with an extensive accompanying consumer products program.

"Luna Petunia," a new TV show for preschoolers under development in partnership with Cirque du Soleil Média, will launch in 2016 and will be supported with merchandise and various interactive products.

Paul Frank, the art-driven lifestyle brand created in 1995, will be re-introduced in the U.S. in the next 12-18 months with an entirely new vision.

Piping Hot, an Australian surf brand that dates back to 1975, was acquired in March and will be introduced in the U.S. and other markets.
Furthermore, the recent formation in December 2014 of two distinct operating groups, Saban Brands Entertainment Group and Saban Brands Lifestyle Group (see separate stories "Saban Lifestyle Designs Global Growth Plan"), clearly reinforces Haim Saban's original vision and strategic positioning of the company, the opportunity to fully exploit the breadth and scope of each brand respectively, as well as the inherent opportunities worldwide in new and existing territories.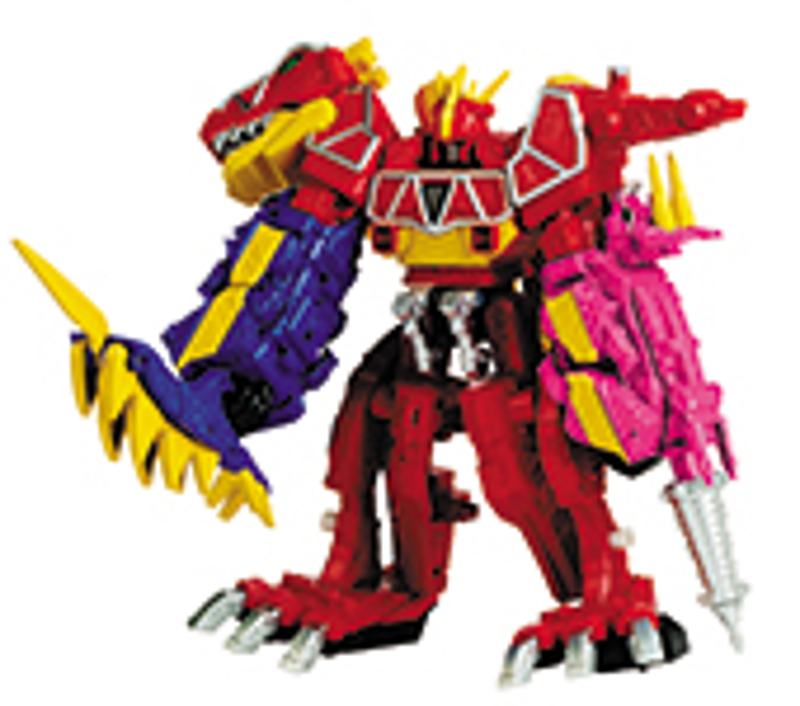 "The goal was to create as efficient an organization as possible to go up against all the major studios," says Dekel. "We built the company in such a way as to express the uniqueness of each brand in everything we do, and we even designed our office layout with that in mind. The idea was to put an entire studio onto one floor and have it work and accomplish the same thing."
In addition to the distinct operating groups, Saban Brands has also made other moves to meet the demands of rapid expansion and even more acquisitions in the future. The company has strengthened its disciplines and bolstered its presence worldwide with the following key moves:
Advisory committee

–In order to provide guidance for the future of the Lifestyle Group, a committee of industry executives is being formed with Mona Bijoor, founder and chief executive officer, JOOR (a digital wholesale marketplace), recently named as its first member.

Marketing

–To strengthen the management and marketing of its growing brand portfolio, Saban Brands recently named Doug Finberg to the newly created role of senior vice president, marketing.

Distribution–

A new internal global content distribution unit, headed by Frederic Soulie, senior vice president, global distribution, was formed to handle all television, home entertainment, digital and mobile platforms.

Digital

–To manage its digital initiatives, Saban Brands created a new role headed by Kendall Doty. Doty's role is to grow digital products and services across online, mobile, games, apps, e-commerce and social media.

The London office

–Established in October 2013, this office supports the growth of the company and its brands in the U.K. and throughout Europe.

International

–For Saban Brands, being a global business is the key to future success, whether it's the growth of Paul Frank in China or the expansion of its new Australian brands to other countries.
Regardless of all of its acquisitions and strategic actions, which are all critical to the growth of Saban Brands, Dekel believes that what links it all together and what will drive the future of the business is content in every form possible from a simple tweet to an image to a short film to an episodic series of shorts to linear TV series to long-form that is consumed indiscriminately.
"Kids don't think of content as something they schedule a time or place for. They think of content as close as the nearest screen, which is usually in their pocket," Dekel says. "It is a paradigm shift that has forever changed our business, and everyone in the media space is working to adapt."
Conversely, for its lifestyle brands, content will be exploited in various forms in order to maximize the exposure and popularity of the culture the brands represent. For example, the Macbeth brand connects with music, Mambo represents provocative art and Piping Hot reflects the surfer and beach lifestyle.
"The ability to bring content capability, expertise and a track record to all of our initiatives is a really important differentiator for Saban and a layer of methodology that sets it apart," Dekel says. "We have a very clear content application and strategy, and it takes time and capital to deploy that, but it is the key to our brand and growth strategy. It's an exciting time to be in the content business, and a really exciting time to be in the branded content business too, and that's how we think of ourselves."
HAIM: THE POWER BEHIND SABAN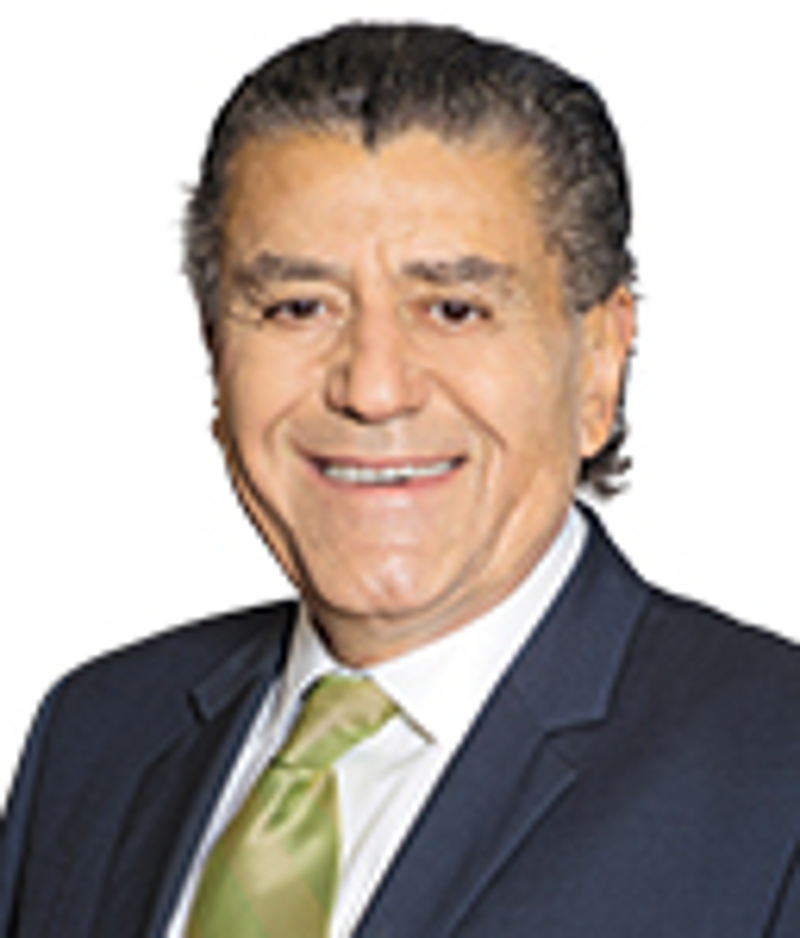 Haim Saban, chairman and chief executive officer, Saban Capital Group
From the creation of "Power Rangers" and its 1993 debut to the formation of Saban Brands 17 years later and its most recent acquisitions, Haim Saban has been an influential and inspirational force in the growth and development of the brand company that carries his name.
"Haim created the inertia that has taken the company in a lot of different places," says Elie Dekel, president, Saban Brands.
As Saban celebrates the fifth anniversary of his brand management company, he recalls his vision at launch.
"We formed Saban Brands to create and grow iconic brands that have passionate fans and strong consumer connections on a global scale. We started this journey with 'Power Rangers,' re-acquiring the brand from The Walt Disney Company in 2010. Since that time, we've built a team of experts that work collaboratively across content, distribution, licensing, retail, marketing and digital to deliver innovative and entertaining content, product and consumer experiences."
Saban attributes the growth and success of Saban Brands to staying true to the iconic brands that make up its portfolio, while growing its entertainment and lifestyle footprints.
"We have strategically invested in properties where there is already a strong affinity for the brand or our brand partner. We've done this with our re-imagined 'Popples' brand, which already has a large nostalgic audience, and with 'Luna Petunia,' tapping into Cirque du Soleil's proven global appeal," explains Saban. "To give fans a compelling brand experience, we create synergies through integrations with key partners, innovative new content and collaborations with licensees."
According to Saban, over the next five years, it will be more of the same, along with new initiatives.
"Saban Brands will continue to grow with strategic partners, the development of new IP and brand acquisitions that will further our mission of growing and monetizing entertainment and lifestyle brands," he says.
One key example of such a partnership is with Lionsgate to launch a
Power Rangers
feature film franchise.
"The team at Lionsgate has a proven track record in launching global film franchises and shares our same entrepreneurial culture, innovative spirit and expansive vision. They are the best partners to bring the Power Rangers brand to the next level."
SABAN ENTERS A NEW PHASE OF ENTERTAINMENT
While the iconic "Power Rangers" franchise is the anchor of the newly formed Saban Brands Entertainment Group headed by Elie Dekel, president, Saban Brands, it's the full slate of new multi-platform content, marketing and product initiatives that will drive growth over the next several years.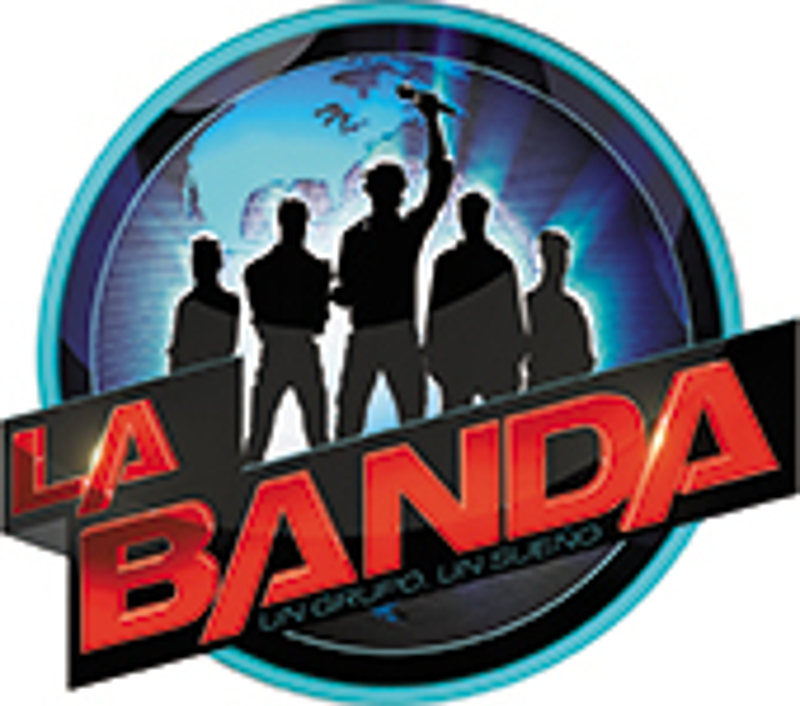 First and foremost on the list is the
Power Rangers
feature film, which will have a powerful impact on every aspect of the boys' property over the next decade. The live action movie is being produced and developed in partnership with Lionsgate. With the rich history of the brand, its wide-reaching global and multi-generational audience, its presence across social media platforms and its comprehensive licensing programs and events, the film has the potential to be a sequel-driven business that will be comparable to the popularity of other such branded films.
"The film opens us up to a whole new dimension of what this brand can be," says Dekel.
In addition, the TV series' 22nd season, "Power Rangers Dino Charge," premiered in February on Nickelodeon in the U.S. and will roll out internationally throughout the year. An extensive licensing program was also unveiled in conjunction with the new series.
"Collaborating with these licensing partners allows us to offer new, exciting 'Power Rangers' product into the marketplace," says Kirk Bloomgarden, senior vice president, global consumer products, Saban Brands. "These partnerships help us to continue to grow the franchise and engage our passionate fan community, while staying true to the iconic superheroes."
"Power Rangers" remains one of the most highly rated boys' shows and brands at retail, according to NPD, and boasts more than 800 episodes broadcast in 150 countries with 200 licensees around the world. It also has more than 1 billion views of content on YouTube and 2.5 million fans on Facebook.
Beyond "Power Rangers," Saban Brands is developing other new content both organically and in partnership with other toy and media companies.
One of Saban Brands most important new initiatives is its partnership with Cirque du Soleil Média to develop the new kids' television series, "Luna Petunia." Scheduled to premiere in 2016, this property has the potential to become a significant international franchise that can be developed across multiple platforms, including live events.
Another example of a new and different entertainment property is "La Banda," which puts Saban Brands in the reality music show genre. The Latino boy band talent competition series is a partnership with Simon Cowell's Syco Entertainment and Univision (which is owned by Haim Saban), and co-produced by FremantleMedia Latin America. The show is set to premiere in September with entertainer Ricky Martin as executive producer and judge and Alejandra Espinoza as host.
Saban Brands also has high expectations for its venerable franchise, "Popples." The characters, first introduced in 1985, will be re-imagined as a Netflix original series for kids this fall. An extensive line of consumer products from master licensee Spin Master will debut exclusively at Walmart in December. The series and products will be rolled out internationally in 2016.
According to Dekel, the franchise generated nearly $500 million in retail sales during its original run, so it offers a significant growth opportunity.
In a strategic collaboration with Jakks Pacific, Saban Brands is creating a new multi-platform property, "Emojiville," based on three emoji characters. The show will begin as a web series and evolve into a global television property. Jakks Pacific will develop a toy line and tech products, while Saban will focus on content, distribution, marketing and other licensing opportunities.
The inherent synergistic style of Saban Brands will also nurture new products and initiatives in digital, social media and events, as well as a more focused approach to fashion merchandising through its newly formed Lifestyle Group.
Furthermore, the Entertainment Group will also pursue international expansion for its existing brands and is actively looking to acquire new properties as well.
SABAN LIFESTYLE DESIGNS GLOBAL GROWTH PLAN
A word that is seldom used by fashion executives when discussing their respective goals, opportunities or the next collection is "content."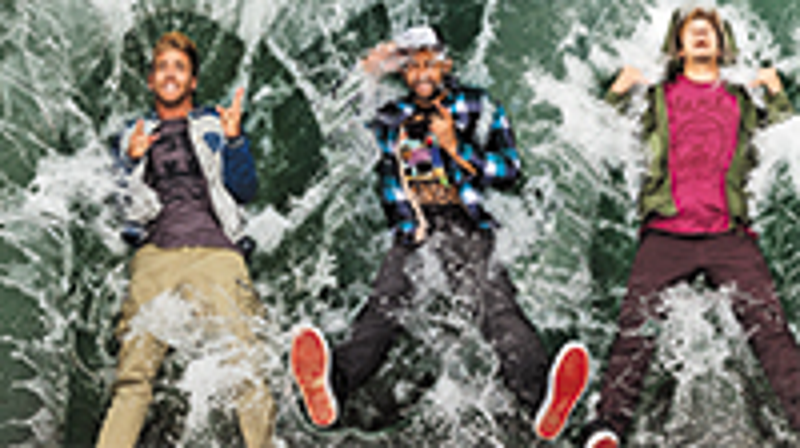 "There were some really interesting characteristics that Saban Brands had that other IP companies didn't," says Castle, reflecting on joining Saban Brands last year. Castle is based in Saban Brands' New York office. "There was this ability to create content. The world is changing–the standard PR and marketing doesn't cut it anymore. We need to create an experience for our consumers that inspires them to continue their loyalty to the brands they love."
This is definitely akin to Haim Saban's original strategy and Saban's 360-degree approach. It also reflects a contemporary integration of fashion and lifestyle that not only leverages content in different forms, but also relies on social media to communicate and showcase the company's products and events.
"Saban Brands Lifestyle Group's focus is to actively acquire and grow brands that have a passionate consumer following," adds Castle, who brings a strong background in the global apparel sector to the company, most recently serving as vice president, international and business development, Iconix Brand Group, where he was responsible for international expansion with a focus on new business development and managed eight overseas joint venture partnerships. "SBLG is unique in that our brands will benefit from Saban's vast resources and global reach."
To further support the Lifestyle Group's commitment to an aggressive growth strategy, Saban recently named another former Iconix executive, David Zolot, to the newly created position of senior vice president, corporate development.
The fact is that Saban Brands is only in the beginning stages of the strategic process to expand its new brands globally as well as take Paul Frank in various directions.
The Lifestyle Group is comprised of the following brands:
Paul Frank is an iconic fashion brand that was founded in 1995 and acquired by Saban Brands in 2010. It has made Julius the Monkey a highly recognizable character around the world.

Macbeth is a rock music-inspired apparel, footwear and accessories brand, founded in 2002. Saban acquired Macbeth less than a year ago.

Mambo is an Australian fashion brand with art, surf, music and humor as the four pillars upon which the brand was built. It was founded in 1984 and acquired in January.

Piping Hot is another iconic Australian brand, which was acquired in March. The surf brand is celebrating its 40th anniversary this year.
"We now own two of the four surf brands that emerged from 1970s surf culture in Australia (Quiksilver and Billabong are the other two)," says Dekel. "Both Mambo and Piping Hot have elasticity, authenticity, history and a very healthy business in Australia that we are looking to expand globally and that can be accelerated with content."
According to Castle, examples of the content possibilities that will distinguish the fashion brands range from creating animated shorts based on Mambo's windy dog character to shorts based on athletes who will be promoting Piping Hot at various fan events and art exhibits such as the current Mambo exhibition "30 Years of Self-Indulgence," which opened at The National Gallery of Victoria and is now at the NEW aMBUSH Gallery at Central Park in Sydney.
Conversely, Paul Frank, which already has a venerable character and kids' series, will now focus on a new vision and style for the brand, while continuing to find different ways to express its legacy.
"With the development of Saban Brands Lifestyle Group and Saban Brands Entertainment Group, we now have the opportunity to further elevate our current and future portfolio of properties in each of these sectors," says Dekel.
And the best practices approach and culture of the company will allow Saban Brands to maximize its content capabilities and its lifestyle strategy.
Paul Frank: New Look, New Stores
As the mature lifestyle brand celebrates its 20th year, Paul Frank is being re-imagined in a new collection that will bring it back to its roots and continue to drive growth worldwide.
According to Castle, the new vision will focus on a California hipster cool look that uses the original Paul Frank Industries logo. The refreshed brand will be unveiled during the August fashion market.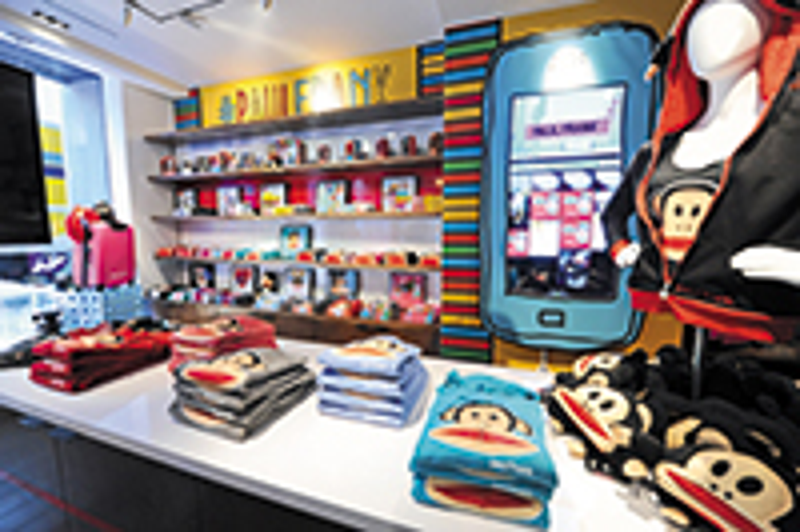 Paul Frank, which was founded in 1995 in a garage in a Southern California beach town, has built an enormous audience worldwide for its lifestyle products that has more than 125 of its own stores and more than 200 licensees.
Paul Frank will also continue to build on its global success throughout Europe where it has a strong retail presence at H&M, C&A, El Corte Ingles and Primark; Latin America, where there are 20 freestanding Paul Frank stores and partnerships with C&A in Brazil and Sears in Mexico; and throughout Asia, where there are more than 100 freestanding stores in China. Additional Paul Frank stores are scheduled to open this year in Indonesia and the Philippines, along with the first Paul Frank café in Thailand. Last fall, Saban Brands opened its first Paul Frank pop-up shop in New York City's Times Square at the Paramount Hotel.
Saban Brands also announced a new partnership with Scottish R&B singer/songwriter Tallia Storm, who was featured in the brand's 2014 U.K. Pajammin marketing campaign in support of the new sleepwear and back-to-school collection.
With a new look, new stores and new partnerships in the works, Saban Brands Lifestyle Group continues to expand this popular brand.
Macbeth Rocks With Style
Macbeth, which was established in 2002 as a footwear brand and was acquired by Saban Brands less than a year ago, has plans to expand globally with new licensees and content.
Considered a music-driven lifestyle brand based on self-expression, Macbeth was co-founded by Tom DeLonge, best known as guitarist and lead vocalist for the band Blink-182, and Jon Humphrey, founding member of AUDIO Footwear and Hawk Shoes, who continues to work with the Saban team.
Saban Brands Lifestyle Group recently signed The Mercer House as global footwear licensee and has appointed apparel partners in North America, Australia and New Zealand. Its first Macbeth footwear and apparel line is scheduled to launch this fall.
In addition, North Hill was signed as the exclusive Australia and New Zealand apparel licensee for the brand. The company's fall/winter Macbeth line recently launched at David Jones on the continent. North Hill will also offer its design and sourcing capabilities to all retailers and licensees of the Macbeth brand.
"The Mercer House and North Hill are highly regarded in the footwear and apparel industries," says Castle. "We are thrilled to partner with best-in-class licensees like them as we take Macbeth to the next level."
Another key component of the Macbeth brand are its studio collections, which showcase the brand's authentic music heritage. For example, three shoe collaborations were launched last July as part of its custom footwear program with bands The Maine, The Gaslight Anthem and Sleeping with Sirens. All of the footwear collections, which feature all vegan materials, are available at Journeys stores in the U.S. and online at Macbeth.com. 
Saban Brands also will expand Macbeth apparel in its current markets–the U.S., Europe, Australia, Japan, Southeast Asia and beyond.
Mambo Draws on Art For Style
Saban Brands Lifestyle Group announced in January the acquisition of the well-established, edgy Australian fashion brand, Mambo.
"Our goal is to bring in exceptional fashion and lifestyle properties in key markets and expand their global footprint," says Castle. "As an Australian brand with a unique, art-driven aesthetic, Mambo will play a significant role in our international growth strategy, both in Australia and around the world."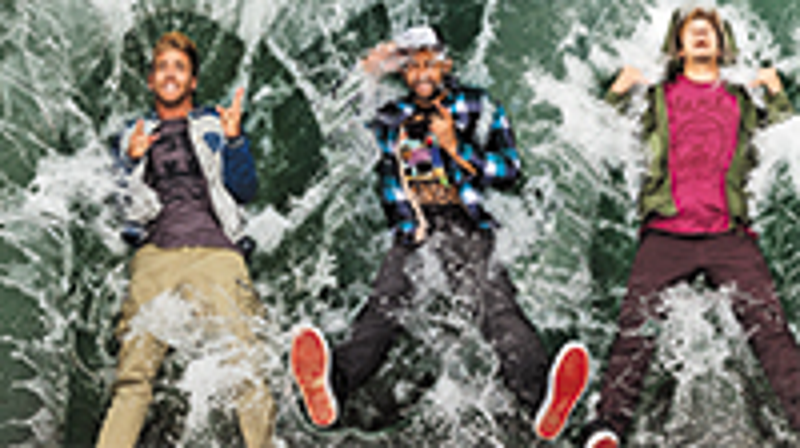 Mambo, which is now celebrating its 30th anniversary, features an archive of satirical designs created by a diverse group of artists, which combines with the surf, music and humor that has established a loyal and passionate fan base.
One of Mambo's most notable accomplishments was the design of the Australian uniforms for the 2000 Olympic games, which were held in Sydney.
Currently Mambo is sold in multiple territories throughout Australia, New Zealand, Southeast Asia, Europe and North America. It is one of the biggest brands at Big W in Australia and is carried by other retailers including Myer, Surfstitch, Citybeach and Trade Secrets; The Warehouse in New Zealand; and Bookmark and Lotte in South Korea.
For the past year, Mambo has been sold exclusively at Bon Ton in the U.S., and Saban Brands has plans to further expand the partnership to multiple categories this year.
Last year, Mambo partnered with Warner Bros. Consumer Products and DC Entertainment to launch a co-branded collaboration that began with a men's line in August 2014, and expanded to the women's and kids' categories earlier this year.
In celebration of its rich history and art, Mambo created an art exhibition, "30 Years of Self-Indulgence," which launched in Victoria in December, and is currently in Sydney.
Piping Hot Evokes Beach Culture
The most recent acquisition by Saban Brands Lifestyle Group is the iconic Australian surf brand, Piping Hot.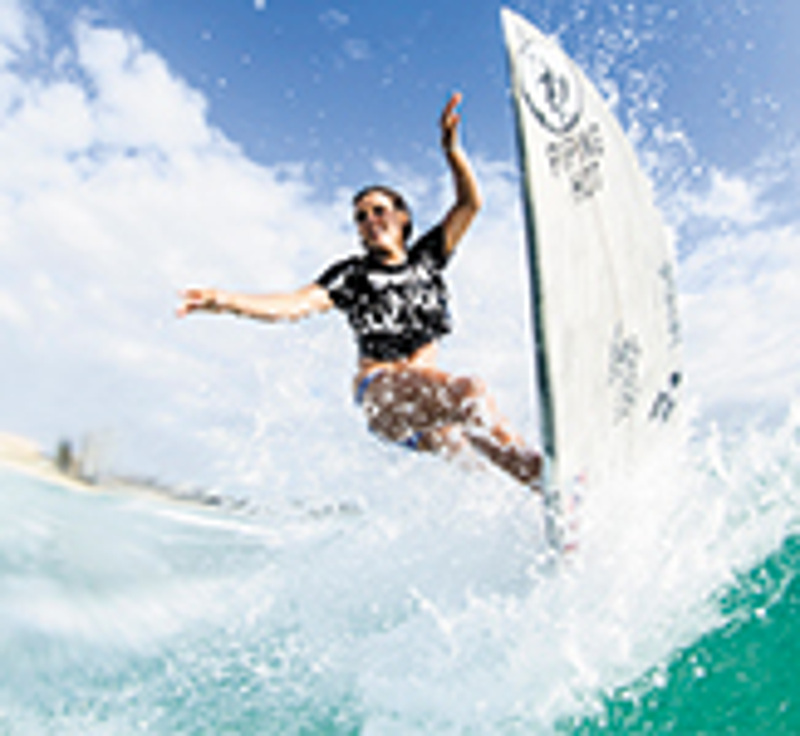 For the past 18 years, Piping Hot has maintained a strong relationship with Target Australia, expanding from t-shirts and shorts to merchandise in 22 varied departments, ranging from surfboards to swimwear, footwear, beach towels, headwear and more. In August, Target is planning a major re-launch of the brand.
According to Dekel, Saban Brands is planning to expand Piping Hot in the U.S. in the near future.
From a content perspective, the brand lends itself to promotions and partnerships including the sport of surfing itself, as well as beach events and concerts.
In addition, Castle says Saban is in the final stage of signing a major surfing celebrity as brand ambassador.
"Piping Hot is an exceptional addition to SBLG's rapidly growing portfolio," says Castle. "It's unique for a brand to be rooted in rich history and culture while simultaneously maintaining such broad appeal and accessibility. We look forward to growing the Piping Hot brand in Australia and around the world."
"Piping Hot is an authentic Australian brand that serves as a destination for cool, accessible and on-trend surfwear," adds Dekel. "This new acquisition supports our growth strategy in the Asia Pacific region and will drive expansion of the Piping Hot brand and our overall business worldwide."
'Power Rangers' Charge the Future
The key to the future of "Power Rangers," and a critical growth factor for Saban Brands, is the creation of a long-term movie franchise that will add new opportunities in every discipline from consumer products to live events.
In partnership with Lionsgate, the film could lead to sequels, further bolstering the franchise over the next decade.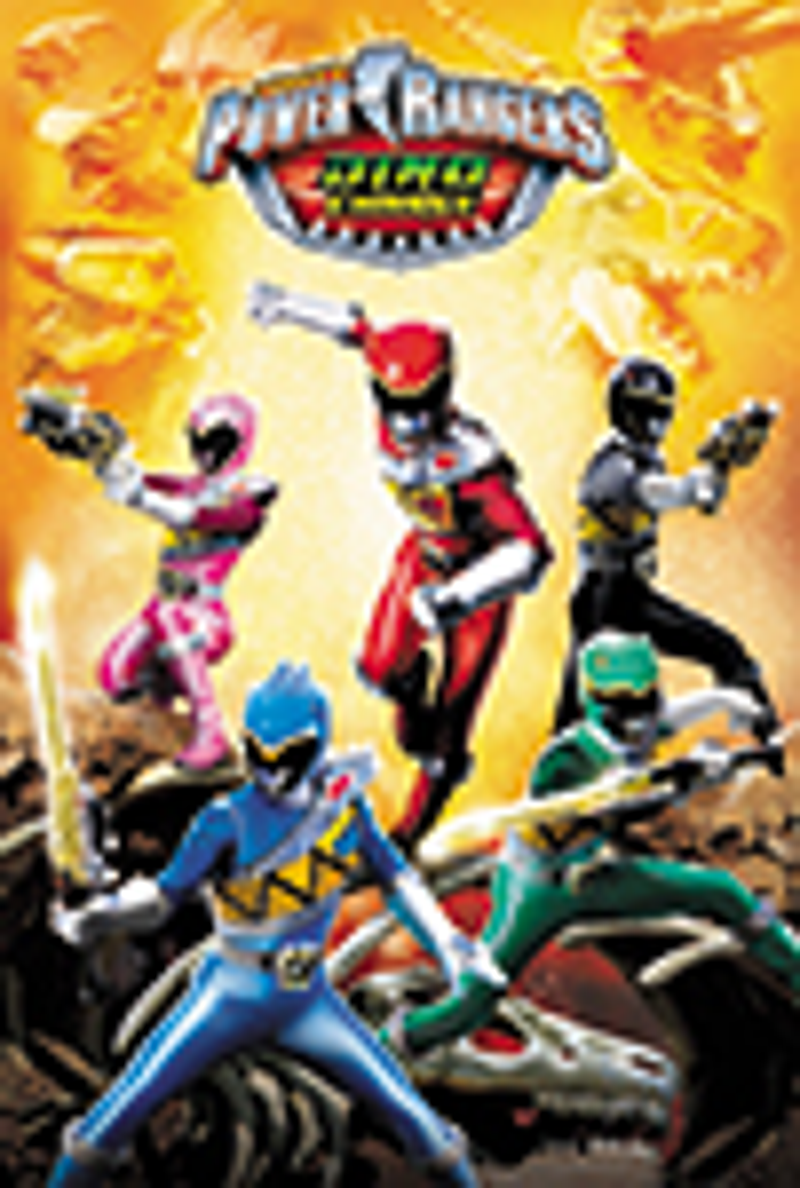 The popular TV show with a library of more than 800 episodes remains a key contributor to the growth of the franchise. The newest iteration, "Power Rangers Dino Charge," premiered on Nickelodeon in February along with an extensive licensing program lead by Bandai America, also including new licensees Crayola (coloring and activity line), Trevco (print-on-demand apparel), Franco Manufacturing (children's bedding and home décor), Sunstar Americas. (children's toothbrushes) and many more.
In addition, Saban Brands continues to expand the brand's global fan base with Power Morphicon, a bi-annual Power Rangers fan convention, held in Pasadena, Calif., which was attended by over 10,000 fans last year.
Last Thanksgiving, the Red Mighty Morphin Power Ranger made his debut in the 88th annual Macy's Thanksgiving Day Parade and is appearing again this year at the event.
'Digimon' Fuses Global Growth
"Digimon Fusion," which launched its second season on Nicktoons in March, continues to be a popular boys' property for 4- to 9-year-olds.
Saban Brands, which acquired the rights to the property outside of Asia in 2012, has expanded its global TV markets, its social media presence and its consumer products with Bandai.
'Luna Petunia' Has Big Dreams
The popularity of the Cirque du Soleil name, along with the content-driven culture of Saban Brands, positions this new original property, "Luna Petunia," as one of the most exciting new preschool series and licensing programs in development.
The partnership between Cirque du Soleil Média and Saban Brands was announced in 2014, and the title of the show was announced last October. "Luna Petunia" will launch in 2016. The co-production will follow the adventures of a little girl who lives in the real world but plays in a dreamland where she learns how to make the impossible possible.
In addition to the television series, an extensive consumer products line alongside interactive and digital content will be developed, as well as a possible live show.
This is another example of how Saban Brands is well positioned for the future with a property that offers strong growth potential.
'Emojiville' Puts Best Face Forward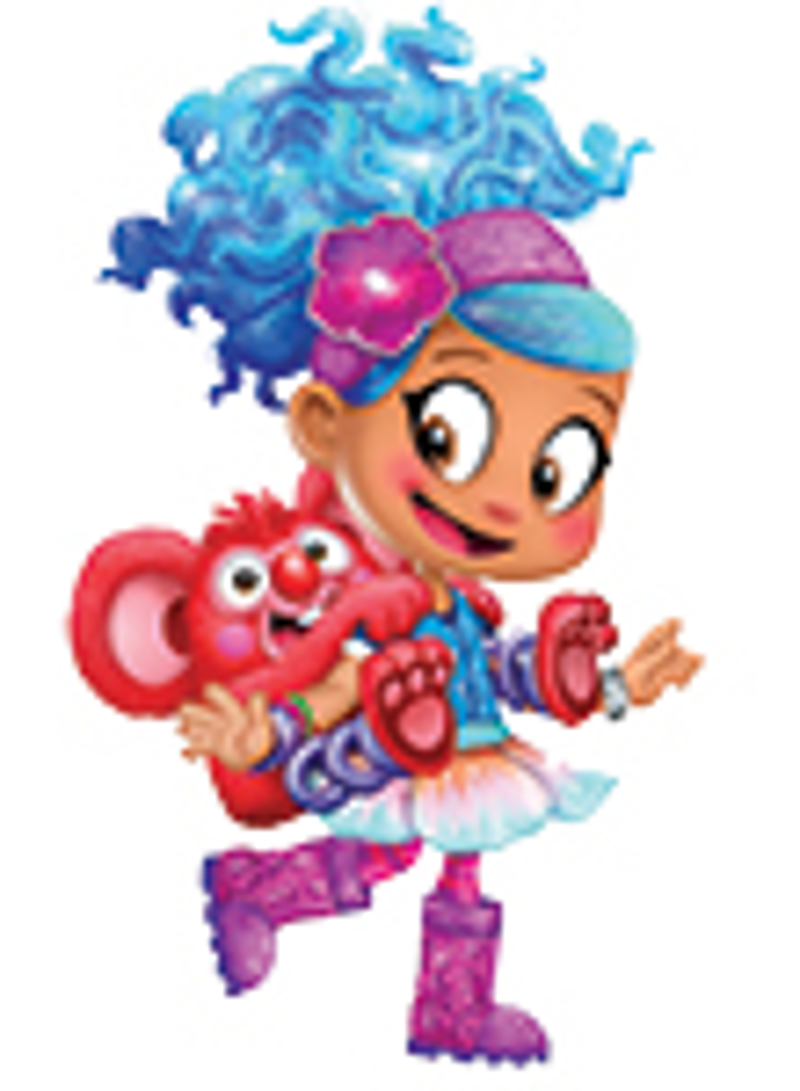 Another new property being developed that could also become a strong kids franchise for Saban Brands is "Emojiville." The multi-platform property, which is a strategic collaboration with Jakks Pacific, will launch as a web series this year and evolve into a global television series.
Jakks will develop toys and technology products, and Saban Brands will create various digital apps and games.
"Emojis are fast becoming the global language of the 21st century, and through 'Emojiville,' consumers will experience this phenomenon in a whole new way," says Dekel. "With the explosion of the mobile lifestyle, these cute, tiny and expressive characters have been universally embraced, with billions of emojis being sent and received every day. We are excited to embrace the emoji culture and take this concept to the next level."
'Popples' Gets Ready to Pop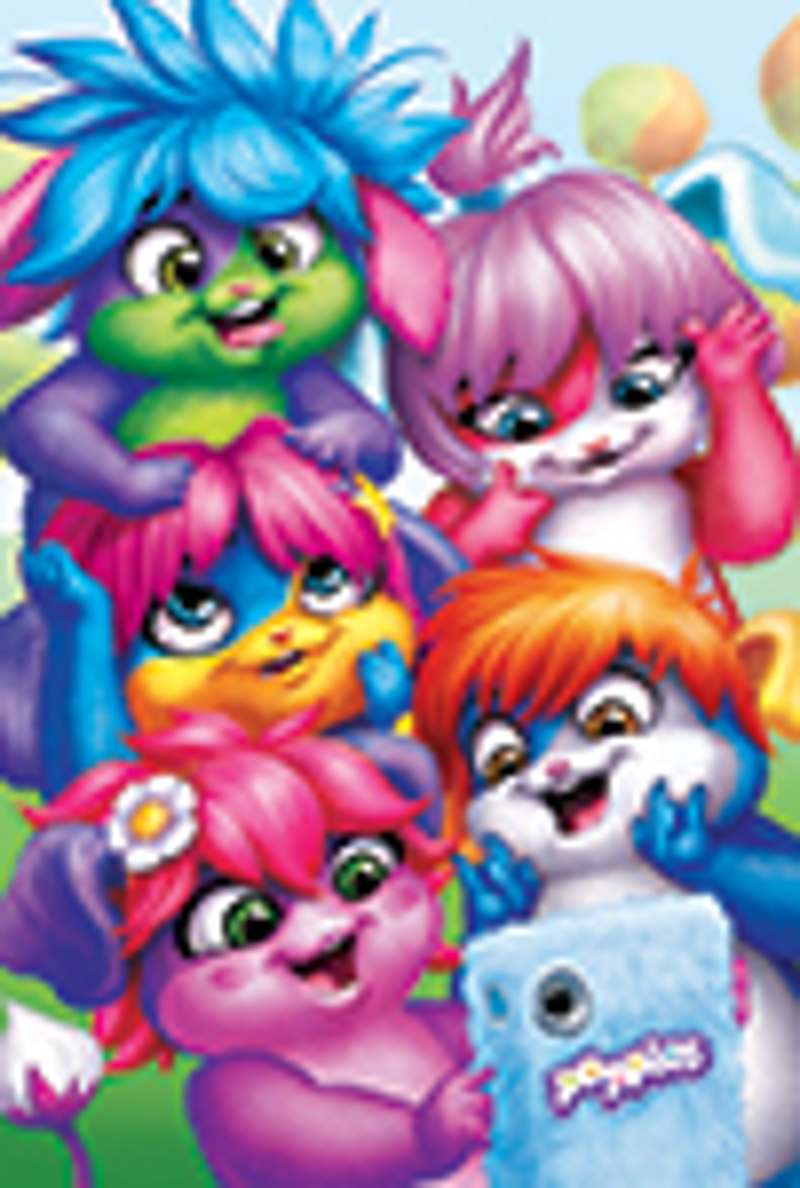 Although it was acquired three years ago, Saban Brands' latest kids' franchise, based on the retro property from the 1980s, will kick into high gear this year when the TV series debuts this fall and be followed by an expansive consumer products program.
The animated comedy series will debut as a Netflix original series for kids and is targeted to 5- to 8-year-olds with 26 half-hour episodes. It will re-imagine the original characters, Bubbles, Sunny, Lulu, Izzy and Yikes.
Saban Brands recently named Spin Master as the global master toy licensee. The toy line will include dolls, collectible figures, play sets and plush, which will be launched exclusively at Walmart in December, followed by a global roll out in fall 2016.
'Julius Jr.' Marches On
Based on the characters of its brand Paul Frank, "Julius Jr." exemplifies the crossover synergy and opportunities between entertainment and lifestyle.
Season two returned to Nick. Jr. in April, and the property continues to expand globally. The preschool series is airing in France (TF1), Italy (Disney Junior), Latin America (Discovery Kids) and Germany (Disney Junior), among other countries. It's also available on Netflix.
Saban Brands recently introduced new "Julius Jr." digital products that include an interactive app, game and website.
The consumer products line debuted last June at Toys 'R' Us and is now sold by several other retailers.
Subscribe and receive the latest news from the industry.
Join 62,000+ members. Yes, it's completely free.
You May Also Like
Loading..