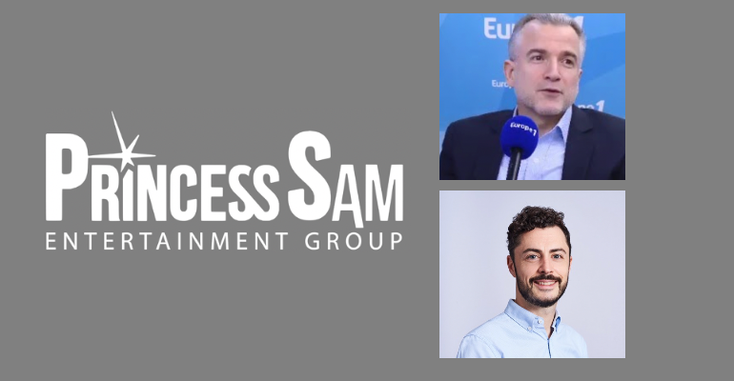 Princess Sam Entertainment Group has secured two new team members as part of the production and distribution of its new 3D animated series, "Tara Duncan." Najib Fayad and Frédéric Gentet have come on board the subsidiary teams at Princess Sam Entertainment Group dedicated to production, distribution and merchandising.
As executive vice president, Najib Fayad will lead the teams of the Princess Sam consumer products entity, responsible for developing the "Tara Duncan" property as well as the group's other IPs and fostering partnerships with manufacturers in their categories. Fayad will act as a strategic advisor in all the other activities of the group.
Holder of an MBA in management and international affairs, Najib Michel Fayad has more than 35 years of experience in strategy and international development in various companies in France and internationally, including Groupe Havas-Jeux Nathan, Groupe Smoby-Majorette, Mi29-Majorette, HTI Group and Splash-Toys in the Middle East where the company
partnered with Disney and Lego.
A recognized expert in general management and development of winning entry strategies in foreign markets, he has received several awards: Creative Audacity Prize (2005) awarded by the French Presidency and the Toy Grand Prix in 2014, 2016, 2017 and 2018.
Appointed to the position of senior content sales manager at Princess Sam Pictures, Frédéric Gentet will take charge of the distribution of audiovisual content produced by the group.
After graduating with a Masters in audiovisual marketing and distribution from INA SUP, Frédéric Gentet managed sales of films and animated series within the production and distribution company Millimages for five years. He has contributed to the commercial expansion of properties like "Molang," "Mouk" and "Didou."
Prior to joining the Millimages sales team, Gentet was a project manager with the music label naïve, and international sales manager for feature film sales companies Reel Suspects and Wide.
"We are very proud to attract professionals of this caliber to the Princess Sam group, and we are confident that their experience and talent will allow our young company to thrive – continuing to be both agile and steadfast in a changing and complicated world," says Sophie
Audouin-Mamikonian, founder and chief executive officer, Princess Sam Entertainment. "I wish them every success within our group!"
Subscribe and receive the latest news from the industry.
Join 62,000+ members. Yes, it's completely free.
You May Also Like
Loading..