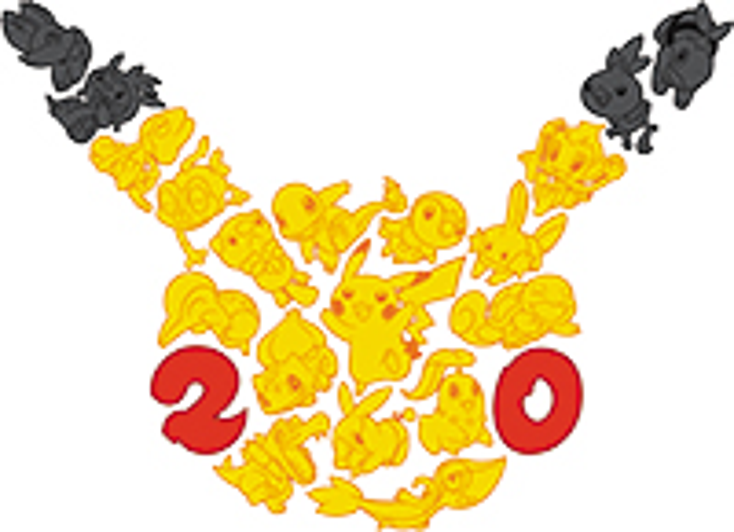 The Poke?mon Company International is ringing in a celebratory anniversary year for its multi-platform property that will continue the brand's tradition of collectibility, interactivity and entertainment.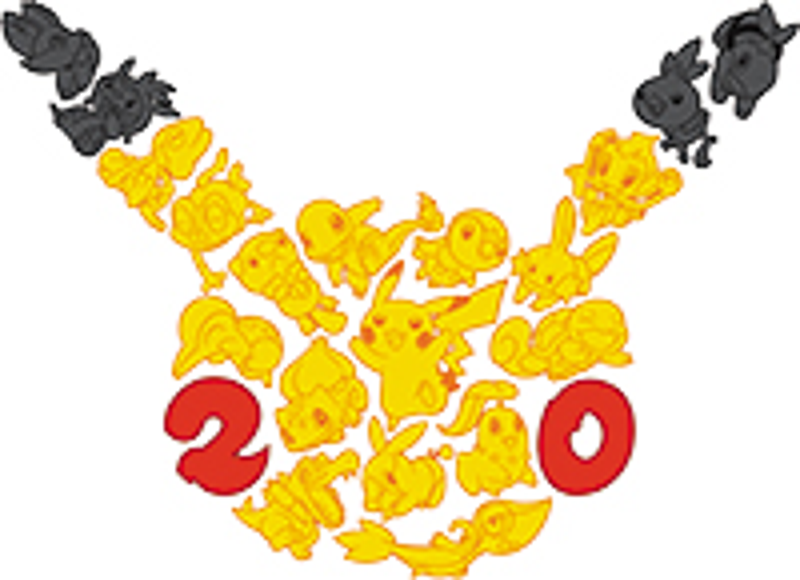 The "Pokémon Red" and "Pokémon Green" video games, released in Japan in 1996 for Nintendo Game Boy, marked the official birth of the franchise. The video games (renamed "Pokémon Red" and "Pokémon Blue") were released two years later in the U.S. in 1998, and went on to become the No. 2 best-selling video game of all-time with 279 million copies sold.
The Pokémon trading card game, which also launched first in Japan in 1996 and later in the U.S., offered fans another way to connect with the brand. More than 21.5 billion Pokémon trading cards are currently in circulation.
In 1998, the "Pokémon" animated TV series debuted in North America to big viewership numbers with the episode "Pokémon–I Choose You!," which, within a month of its debut, garnered 1.5 million viewers in its Saturday
morning time slot. Now with 19 seasons and 800 episodes produced in 30 languages, the "Pokémon" animated series has become an evergreen property.
One secret of the brand's success is the variety of ways Pokémon aficionados can express their fandom.
"The brand has many different ways for people to explore the world of Pokémon," says J.C. Smith, consumer marketing director, The Pokémon Company International. "People can watch the show, play the video game and trade the collector cards. The brand appeals to people who like to collect and trade, communicate and battle or role play, dress up and go to events. The key is that the brand is approachable and fun."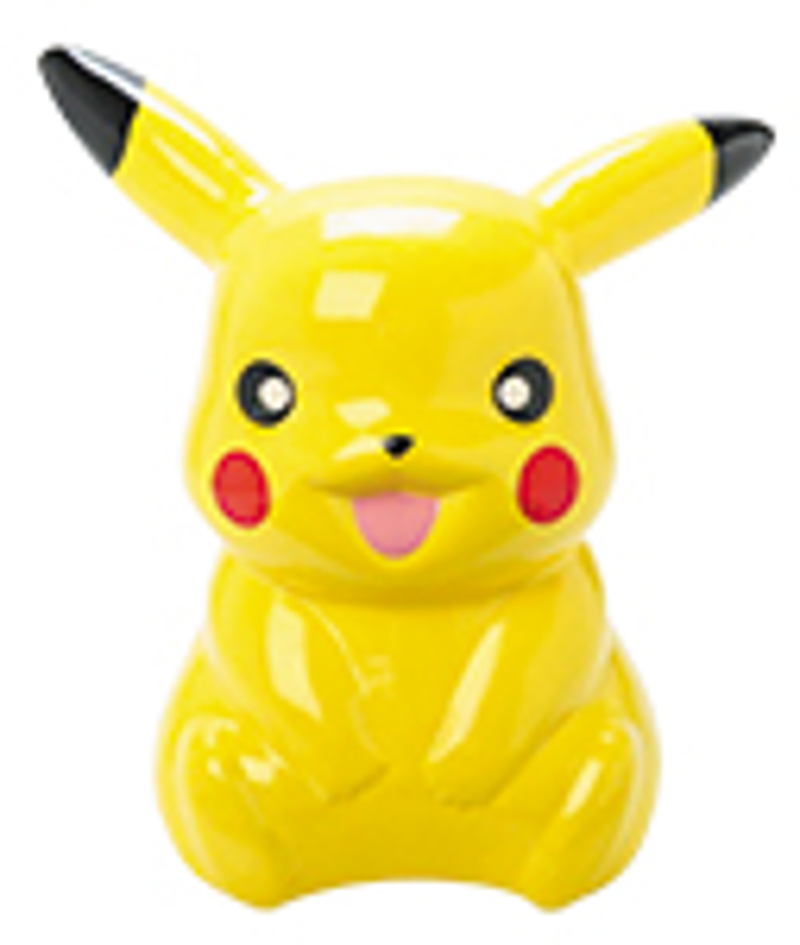 Retailers love the brand for its ability to keep fans engaged.
"Over the last 20 years, we've watched Pokémon open up a world of imagination for kids, connecting kids and collectors with the characters they love," says Jamie Uitdenhowen, vice president, general merchandising manager, Toys 'R' Us, U.S. "Pokémon continues to engage its fans of all ages through the addition of new characters and platforms, while maintaining the game's basic core of fun and pretend play."
"The ability to collect, battle and the strategy behind it all drives gamers of all ages to love playing Pokémon, along with the nostalgia the franchise has been able to achieve over the years," says Eric Bright, senior director, merchandising, GameStop.
"We've been feeding the appetite of Pokémon fans for the past 20 years, and the brand continues to be a top-performing license at Target," says Lee Henderson, spokesperson, Target.
This November, Target will be releasing a series of exclusive Pokémon trading card content.
Multiple Ways to Connect
Social media has certainly contributed to the growth and popularity of the franchise.
"Communication is a big part of the brand," says Smith. "Gaming has evolved from console to mobile, and the social media platform has allowed fans to create their own Pokémon groups and communicate with other fans all over the world."
The brand is not just regional to Japan and North America, either. It has huge international appeal globally, and the "Pokémon" animated series is broadcast in 160 countries. Smith says fan fiction based on new Pokémon characters flourishes on social media, as well.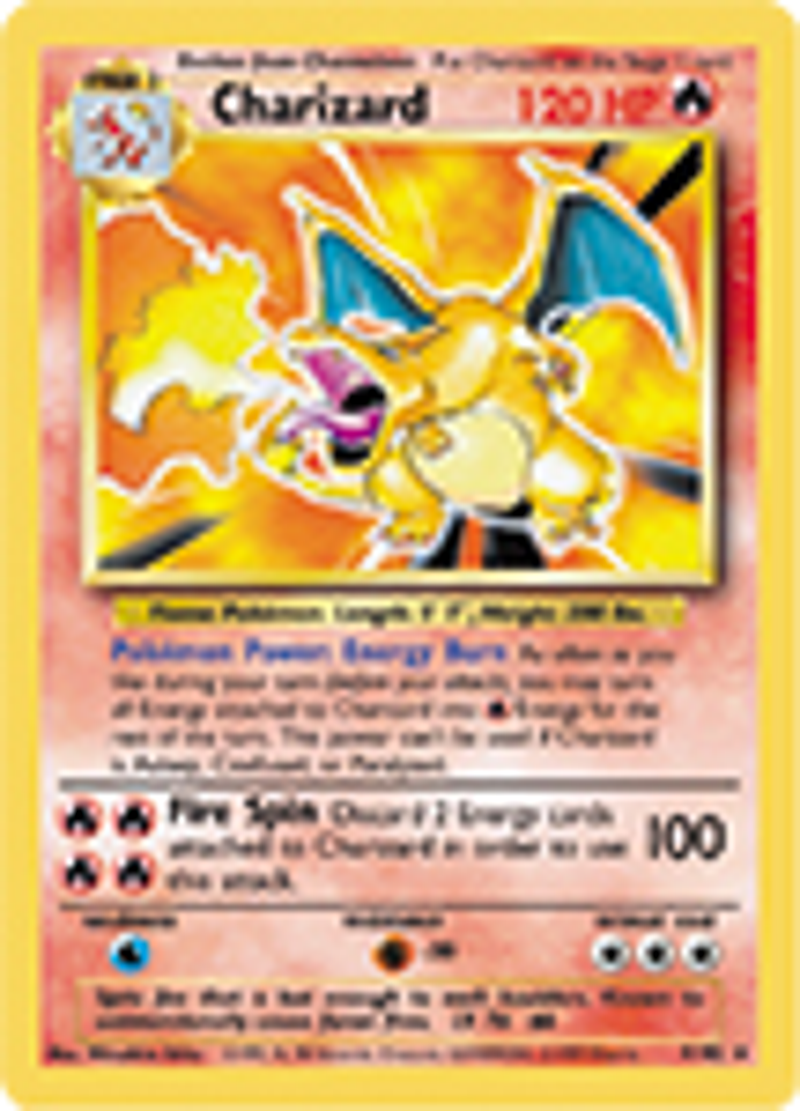 "When new characters are introduced, fans have a forum to talk about them and invent their own stories about the characters," says Smith.
The franchise also includes feature length films, with the 19th movie,
Pokémon the Movie: Volcanion and the Ingenious Magearna
, set to debut this fall.
"We continue to have great content across many platforms," says Smith.
Video games continue to evolve as well, with new video games "Pokémon Sun" and "Pokémon Moon" for systems in the Nintendo 3DS family debuting in November that will include a new world, new Pokémon characters and new adventures.
"Twenty years of Pokémon is such an incredible achievement, and GameStop is really proud to have partnered with Nintendo to bring it to our customers through the years," says Bright. "The partnership between Nintendo, The Pokémon Company International and GameStop is at an all-time high and allows for us to make sure our associates are really knowledgeable about the games and are able to educate and discuss with our customers. Our partnership also allows us to offer 'only at GameStop' exclusives that we know our customers love."
Pokémon trading cards continually offer new opportunities for play via streaming services such as Twitch, live streaming competitions and other platforms.
"Technology will open up more doors so we can showcase what people love about Pokémon in new and different ways," says Smith.
Events Drive Brand Appeal
Fan events also drive the brand's popularity, whether it's through Pokémon battle competitions, cosplay at events or live character appearances at select retail locations. More than 450,000 fans compete in battles sponsored by community leagues throughout the year. Each year, players from all over the globe who have qualified through the Championship Series Ramped compete at the invitation-only Pokémon World Championships to become the next Pokémon TCG or Video Game World Champion.
The 20th anniversary will create more opportunities for fans to interact with their favorite Pokémon characters at events and through in-store appearances.
Keeping the Brand Hot
Licensing is a big component of the Pokémon brand's lasting impact. Toys have always been a significant aspect of licensing, and TOMY, the brand's master toy partner, has created special toys.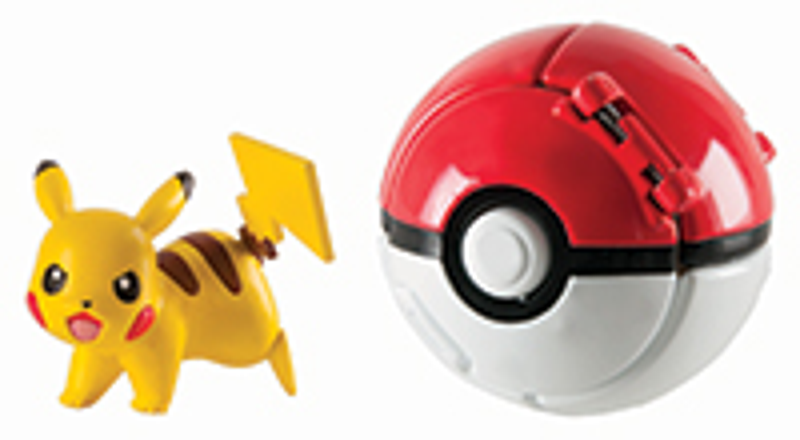 "We've partnered with the Pokémon brand for 20 years in Japan and this provides us with a huge pool of insights and knowledge," says Morgan Weyl, director, boys' toys, TOMY. "We have core fans, deeply engaged with the brand, within several department of our organization who help the company bring an authentic product experience to market."
The Pokémon Company International has also signed an agreement with retailer Build-A Bear for experiential plush.
With more than 720 Pokémon characters in the Pokémon world, TOMY is able to refresh its figure and plush assortments several times a year to make sure consumers always have something new to look for on a regular basis.
"We're focused on providing an authentic experience to the fans, and we try to engage our consumers on a treasure quest, providing different products and characters for different demographics and different retailers," says Weyl.
Focus on Fashion
The franchise has its eye on fashion, as well, and has entered a partnership with the Council for Fashion Designers of America, a non-profit trade association whose membership consists of more than 400 of America's foremost womenswear, menswear, jewelry and accessory designers.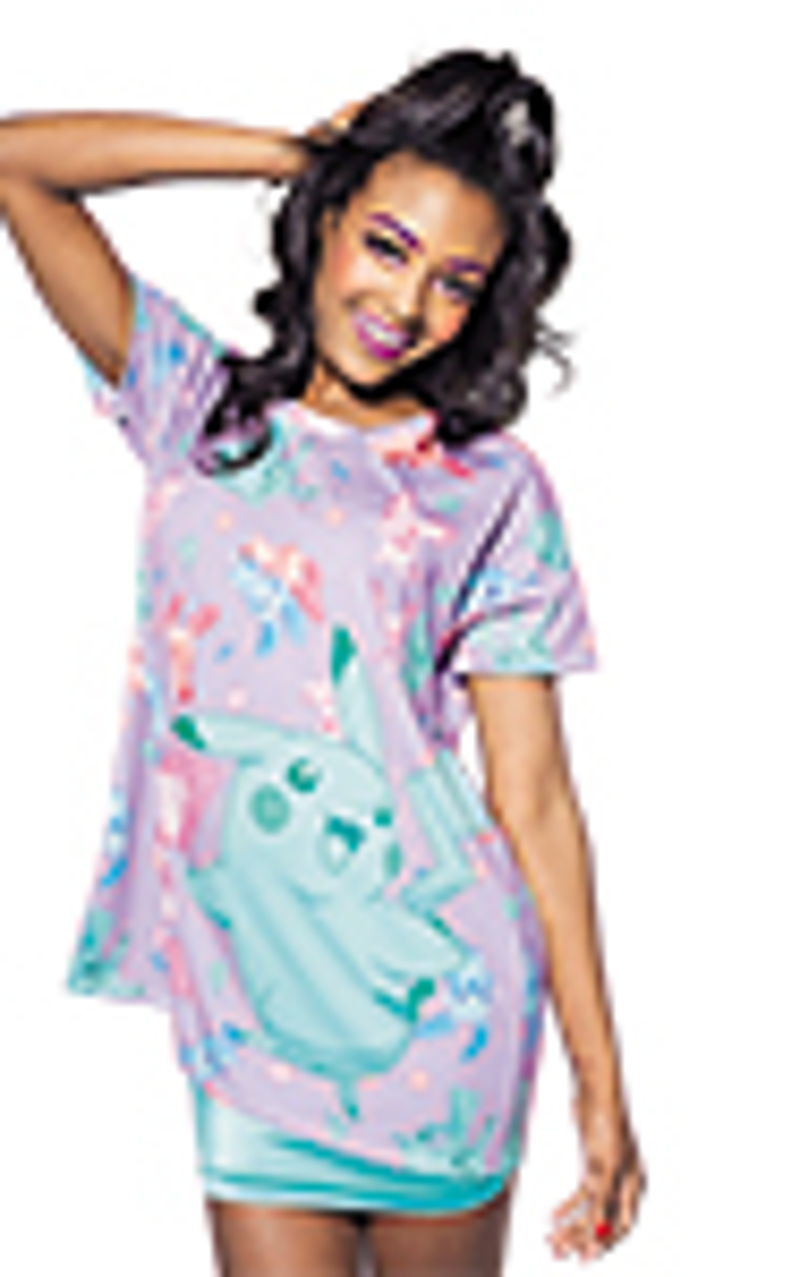 "Pokémon is an iconic brand that is globally known and loved by fans for generations, so there's a lot of untapped market development. We believe we have a big opportunity to capture more of the mid-tier and upstairs marketplace," says Monika Salazar, director, licensing, The Pokémon Company International. "We're now embarking on a fashion strategy that goes beyond our core boy demographic to evolve into apparel, accessories, footwear and jewelry categories that are trend- and lifestyle-driven and combine fashion and technology in ways that make sense for consumers."
Salazar says The Pokémon Company International is targeting different audiences with specialized programs to make a significant impact across multiple demographics. In honor of the 20th anniversary, the company proclaimed February 16 Pokémon Day, and held an exclusive event featuring actress Drew Barrymore.
Pop culture retailer Japan LA featured the first Pokémon store at its Melrose Place location in Los Angeles, Calif. And to reach the mid-tier market, retail partner Hot Topic featured in-store Pokémon signage and specially curated product at stores nationwide.
"We're carefully rolling out featured space within specific retailers and will do one pop-up store a year," says Salazar.
Salazar says that while the company is expanding the brand's reach, The Pokémon Company International is choosing its partners carefully.
"We're being selective and curating our roster with partners who are best-in-class," she says. "Our partners must have someone on the team who understands the core elements of the brand and how those can be translated into 2D and 3D designs. We also want partners who invest in their company through innovation and technology to find new ways to deliver product quickly to consumers."
It's a strategy that has worked so far, says TOMY.
"The Pokémon Company International managed throughout the years, by sometimes restricting their number of licensees and products on the market, to maintain a sense of exclusivity, rareness to the brand and its dedicated products. It kept the core fans on a constant chase for products," says Weyl.
The Value of Pokémon
Licensing partners across the board agree and say that the addition of the Pokémon brand to their portfoliosis a huge asset.
"Pokémon was really the first anime-type trading card game that crossed over into multi-media platforms and merchandising, so the kids it grabbed back then are still fans today," says Kim Cauley, vice president, licensing, Freeze. "Pokémon corporate continues to release new content and games, and, combined with their bold moves like the Super Bowl commercial and pop-up shops, gain the brand-new, younger fans every day."
Cauley says that the brand is also "very much a unisex brand where others of its kind tend to gear predominately male."
"My daughter was a huge fan when she was younger," she says. "She collected the cards, was addicted to the TV series, made me spend a fortune on product and even attended the live show at Radio City Music Hall. Today she is a 19-year-old freshman in college and is thrilled and proud to wear our fashion-forward knit tops," she says.
Freeze's Pokémon character t-shirts sell as well as or better than competing properties that have huge theatrical releases and marketing budgets, says Cauley.
"They continue to refresh and re-ignite through new content, product, characters, style guides and innovative marketing," she says.
The Pokémon Company International is adding to its roster of licensees and recently signed ThinkGeek, Silver Buffalo and Underboss.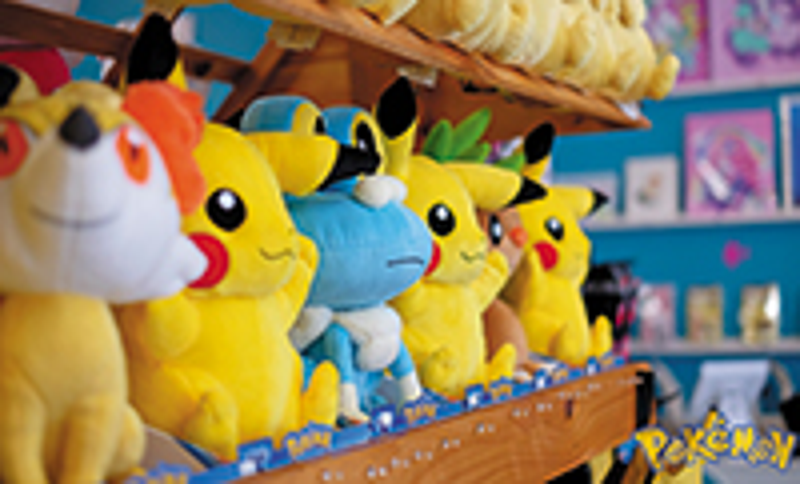 "The Pokémon franchise continues to resonate with fans around the world in part because of the ability of The Pokémon Company International to create immediately recognizable and likeable characters like Pikachu and Ash, while consistently adding new Pokémon characters for fans to collect," says Chris Parrish, director, licensing, ThinkGeek. "The company has proven very successful at developing new content across multiple platforms from video games and card games to broadcast TV and movies, and this constant content creation and storytelling keeps current fans engaged in the brand while bringing new consumers into the franchise."
Parrish says ThinkGeek's new line is "designed for fans by fans."
"Whenever possible, we try to inject humor into our products or provide subtle nods and cues, such as the 'secret handshake,' that diehard Pokémon fans will instantly recognize. We are grateful to have the support of both the commercial and creative teams at Pokémon who encourage this creativity, and we're certain these characteristics will culminate in a product launch later this year that will delight both fans and retailers alike," he says.
Read more about:
Subscribe and receive the latest news from the industry.
Join 62,000+ members. Yes, it's completely free.
You May Also Like
Loading..