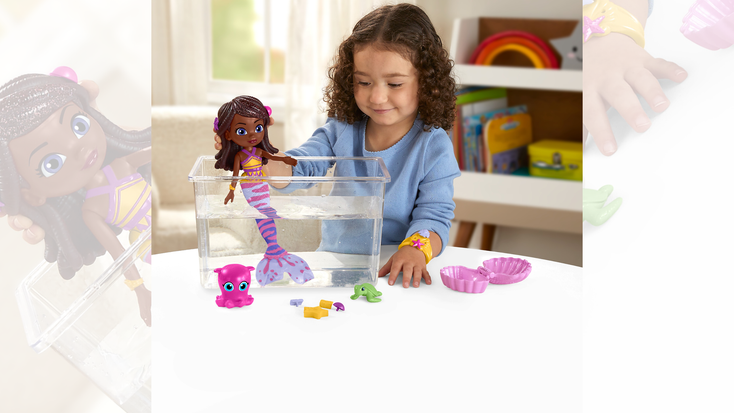 "Santiago of the Seas" Lorelai doll.
Paramount Global
At A Glance
Hear about Paramount Global's strategy for 2023.

Learn more about properties like "Santiago of the Sea" and "Teenage Mutant Ninja Turtles".

Delve into category growth for the company: fashion, location-based experiences and more.
In February,
announced it was officially becoming
Global, bringing its portfolio of brands under one parent company name. That portfolio features a diverse slate of intellectual properties spanning animation, live-action, preschool, youth and adult. Veronica Hart, executive vice president, global franchise planning, Paramount Global, spoke with License Global about plans for some of these properties heading to
and into 2023.In the preschool realm, Paramount Global has several successful properties. Parents of preschoolers are doubt-less familiar with the "
" franchise, the ani-mated series featuring precocious pups eager to do good with the help of their pal, Ryder. The "PAW Patrol" series has been renewed for a 10th season and there are plans for a second feature film. Along with that comes big plans to continue to launch the franchise across retail.
"'PAW Patrol' is the world's biggest preschool franchise with a robust content plan and an expansive list
of top licensees across every key market," says Hart. "The success of the franchise starts with the incredible, engaging and aspirational content for kids. The Paramount Consumer Products teams around the world have done an incredible job, alongside our partner,
, to deliver the best products for every genre of retail. We are incredibly fortunate that we're already in so many product categories and in so many retailers, but we're continually rounding out our assortment and constantly evaluating the products we bring to market for preschoolers."
Hart reveals there will be new "PAW Patrol" lines launching in every retail segment, including
Kids on the home side and a new apparel line in Zara. "With the launch of the second movie in October 2023, and the 'Rubble' spinoff series launching next year, we'll have the biggest assortment of 'PAW Patrol' at retail yet, anchored by the Spin Master toy line and key licensees across every category," she says.
More Key Kids' Properties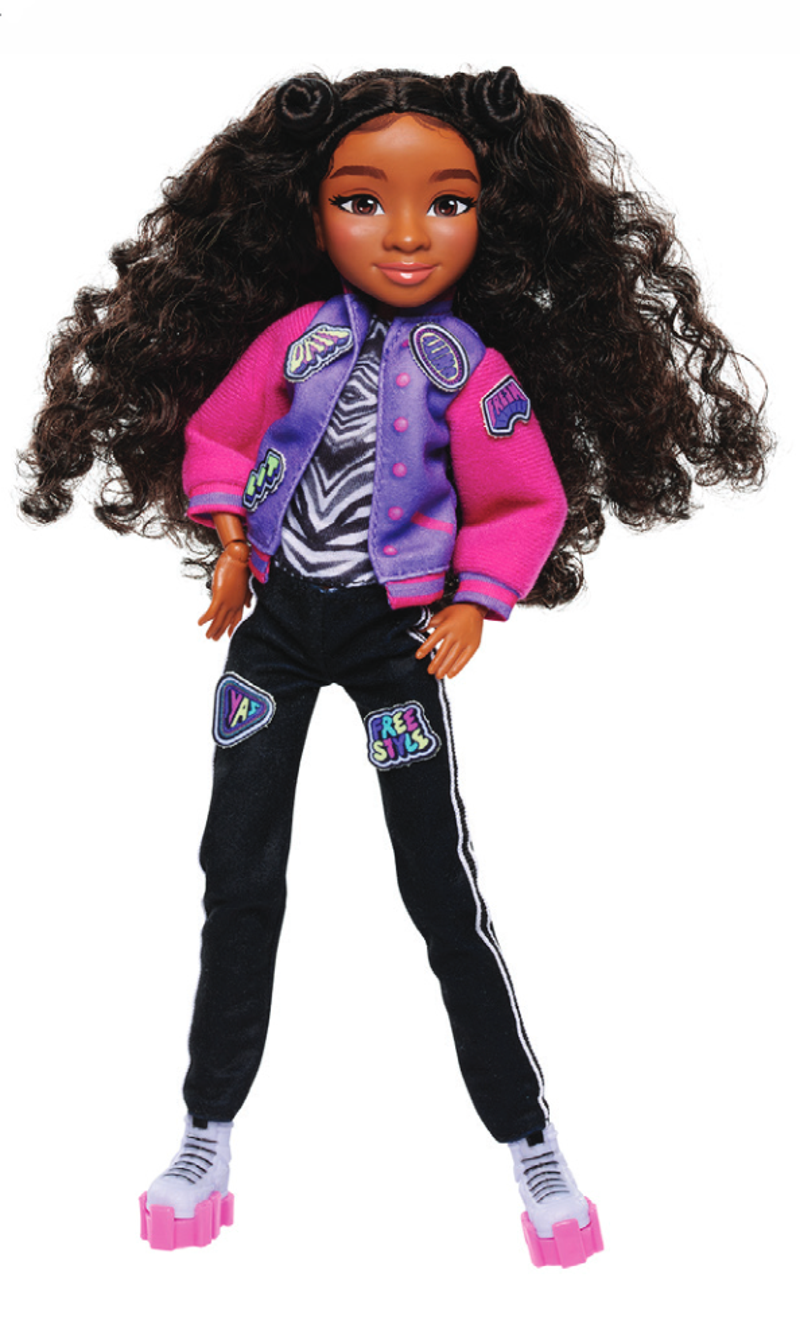 Pirate-loving preschoolers have embraced the animated preschool pirate adventure series, "Santiago of the Seas." The second season of eight-year-old Santiago's swashbuckling adventures, sprinkled with Spanish language and Latino-Caribbean culture, launched in January. In February, License Global announced a multi-year global licensing agreement with Paramount Consumer Products and toymaker,
, for the series. This spring, Paramount launched its first consumer products for "Santiago of the Seas," focusing on the apparel and home categories.
"We're thrilled that the Mattel toy line is hitting retail now, anchored with the El Bravo ship and Lorelai Mermaid doll," says Hart. "From publishing with
to apparel with Hybrid, and so many others, we're poised to expand the 'Santiago of the Seas' products through the holiday season and into next year."
For older kids, the live-action TV comedy series, "That Girl Lay Lay," has commenced its second season. The brand already has a wide variety of consumer products including toys, pajamas and books representing the title character's unique style. The plans for more consumer Lay Lay consumer products are burgeoning.
"We have an expansive line of products from BANDAIDs to books and dresses to dolls, including the fabulous 'That Girl Lay Lay' singing doll from
," says Hart. She adds that there will be many back-to-school placements that will continue into the holidays and beyond with some extensive holiday campaigns.
"'That Girl Lay Lay' shattered rating records last fall when it launched on Nickelodeon in the U.S., delivering double-digit year-over-year gains on Thursdays," continues Hart. "It is also doing incredibly well on
in the U.K. And we're just getting started. We have a lot more to come on Lay Lay with programs across all key retail outlets in the U.S., including
,
and
, and we're focused on a launch outside of the U.S. in 2023."
The "Teenage Mutant Ninja Turtles" franchise has included a comic book, an animated series, six feature-length films and boasts a vast range of licensed consumer products. Now the franchise is expanding again with Seth Rogen's upcoming "
" film set to release next year, and Paramount already has big plans leading up to the film's release.
"We couldn't be more excited about the launch of 'Teenage Mutant Ninja Turtles: Mutant Mayhem' with Seth Rogen and Point Grey," says Hart. "We already have a massive global fanbase, and we know the launch of the film in August 2023 will bring the franchise to new heights of popularity. We're poised for success with Playmates as our key toy partner and our incredible assortment of licensees in every market for apparel, publishing, home, collectibles and so much more. Gaming has also been a massive part of the Turtles' success, and this year is no exception. More games will be launched in 2023 and beyond," Hart promises.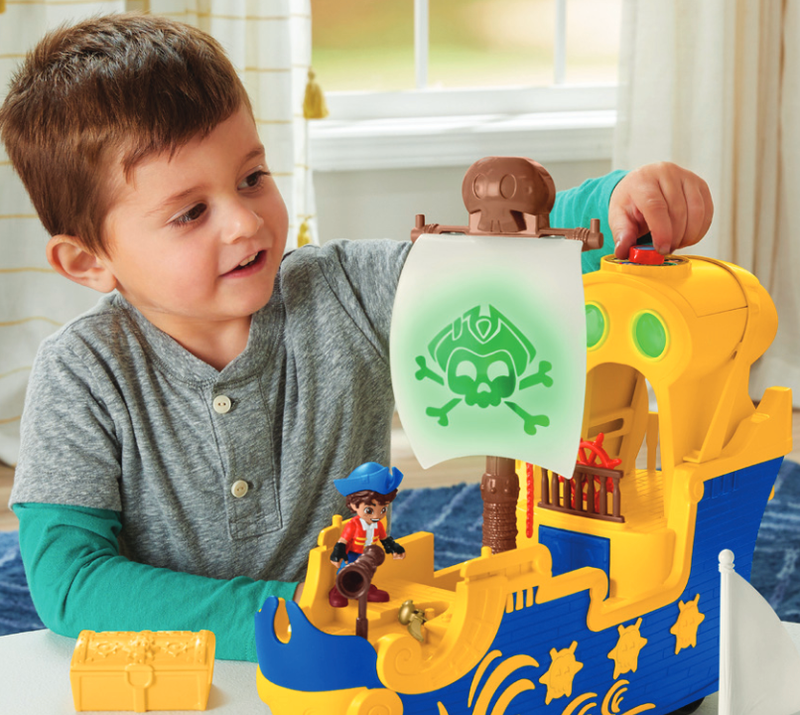 Paramount also has plenty of content for adults. Westerns seem to have a universal, timeless appeal, as evidenced by Paramount's pop-culture hit, "Yellowstone," starring Kevin Costner as a Montana cattle rancher. The series has its fifth season scheduled to premiere in November. A prequel series, "1883," premiered last year on Paramount+. The continued success of those shows has led to the announcement of several other spinoffs.
"It's safe to say that 'Yellowstone' is one of the fastest-exploding franchises coming out of
Entertainment at Paramount," says Hart. "With the success of 'Yellowstone' on the Paramount Network and on Paramount+ outside of the U.S., followed by the success of '1883' on Paramount+ along with more spinoffs coming, fans are clamoring for product and we're delivering. It's a fast-growing license for us across the apparel and accessories categories, with everything from home décor to adult sunglasses to furniture coming next year. We're in several new categories with significant retailers supporting the business. We also have the unique opportunity to work with retailers that we've never sold product in but that work for this brand, like Boot Barn and Tractor Supply."
The popularity of location-based experiences continues to grow – it was even the theme for this year's
in Las Vegas in May. Paramount understands the appeal and importance of LBEs. In fact, Hart says that LBE entertainment is a cornerstone of Paramount's business.
"Now that the Paramount Consumer Products and Experiences teams have become one unified organization under Pam Kaufman, with Ty Granaroli leading the LBE team, we're constantly evaluating brands across the Para-mount Global ecosystem for what makes sense in the experiential space and this massively growing category," says Hart. "From the Nickelodeon Hotels & Resorts Riviera Maya that opened last year and the new Paramount Pictures hotels in Dubai, we have a huge opportunity to dive into the portfolio and create experiences based on beloved and popular IP like MTV, 'Yellowstone,' MTV Entertainment Studio's 'Emily in Paris' and much more."
Paramount has licensed products across apparel, toys, books, digital and location-based experiences. But the theme for BLE in London this year is Fashion, and Paramount is ready. The company is all in with fashion collaborations for almost every brand across the entire Paramount portfolio, including Wrangler for "Yellowstone," adidas for "South Park" and Supreme for "Teenage Mutant Ninja Turtles."
"Fashion is a big part of our strategy – whether it's a Paramount Pictures theatrical, a Nickelodeon series or anything in between," says Hart. "Last year, we hosted a 'Coming to America'-inspired, Black-owned haute couture runway show at London Fashion Week. The exclusive event celebrated and amplified Black creatives, designers and Black-owned businesses by activating around the Par-amount Pictures 'Coming to America' brand during one of the biggest weeks in global fashion."
Hart says Paramount will continue to look at places to showcase its brand in the fashion community.
Subscribe and receive the latest news from the industry.
Join 62,000+ members. Yes, it's completely free.
You May Also Like
Loading..