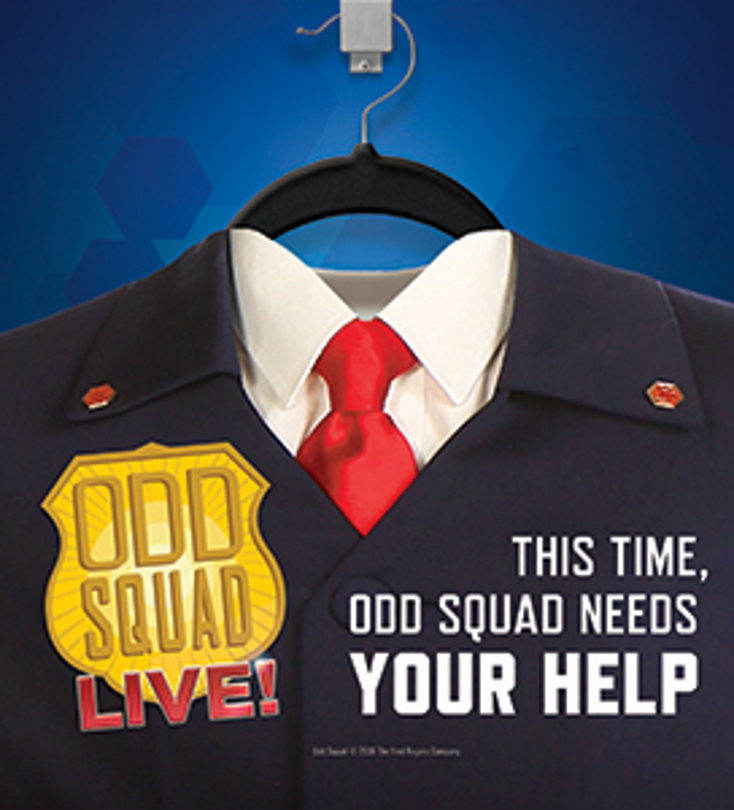 PBS Kids series' live tour will visit more than 60 cities throughout North America.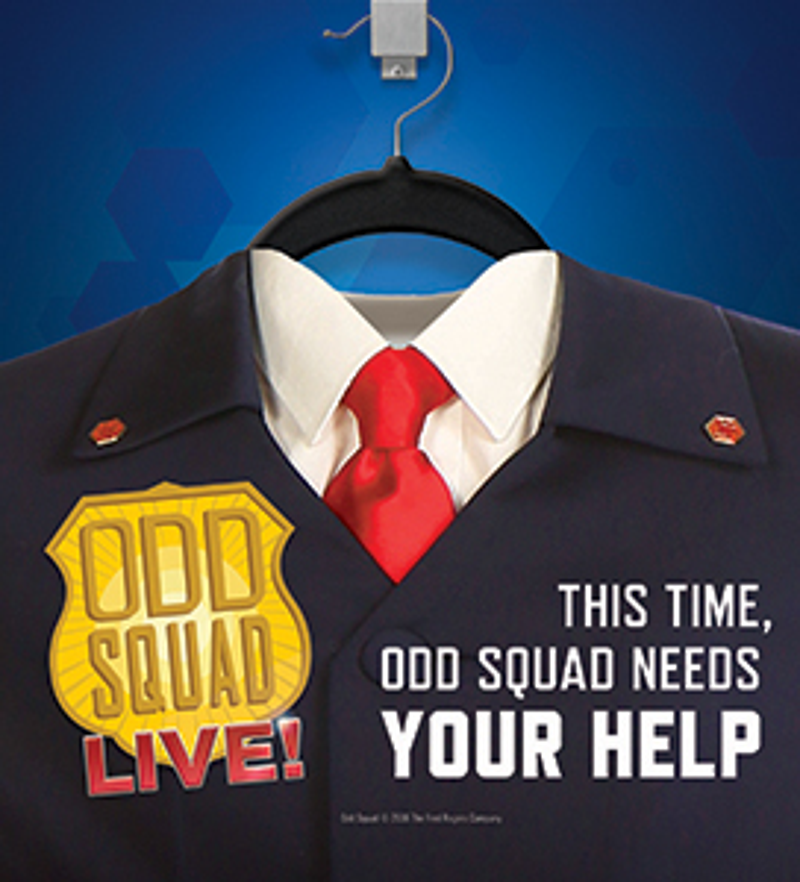 "Odd Squad Live!" will be an interactive adventure where audience members will use their math skills to help the agents decode, decipher and unravel clues after agents Orion and Oleanna are turned into grown-ups by villains. Select audience members will also have the opportunity to participate on stage and use "Odd Squad" gadgets.
The "Odd Squad" national theater tour will launch Oct. 7 in Rutland, Vt., and will visit more than 60 cities across North America. The tour schedule will also include both school and public performances.
"We're proud to partner with the creators of 'Odd Squad' on a live theatre show that is so true to the TV series," says Simone Gianfrancesco, producer, Mills Entertainment. "The writers have a special knack for creating weird and wacky events that actually teach kids core math concepts–while they're
having fun! The production is engaging and interactive as the agents take us on a mission gone comically and deliciously awry."
"Odd Squad" is a live-action series designed to help kids, ages 5-8, build math, problem-solving and collaboration skills. The show focuses on young agents who are part of Odd Squad, an agency whose mission is to investigate unusual occurrences. The series premiered on PBS Kids in November 2014.
Tickets for "Odd Squad Live!" are now available at OddSquadLive.com.
Subscribe and receive the latest news from the industry.
Join 62,000+ members. Yes, it's completely free.
You May Also Like
Loading..