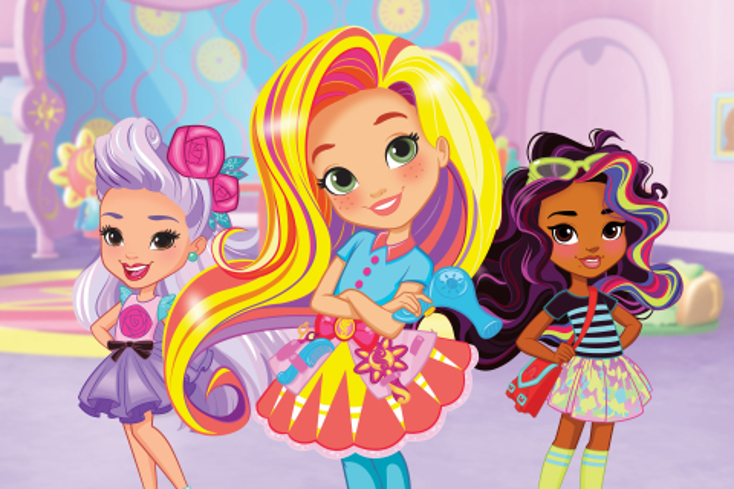 Nickelodeon readies Halloween and holiday products for JoJo Siwa, "Shimmer and Shine," "Teenage Mutant Ninja Turtles" and more.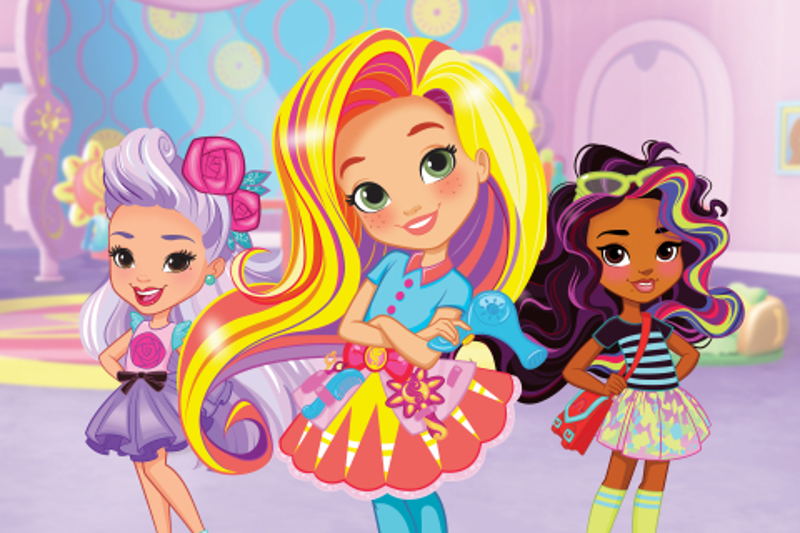 The network's newest preschool offering, "Sunny Day," (from Silvergate Media) is set to premiere Aug. 21 with a host of celebrities making appearances in the debut season including Lance Bass, Sutton Foster and Jamie-Lynn Sigler.
The animated series centers on Sunny, a 10-year-old hairstylist and entrepreneur who runs her own hair salon in the town of Friendly Falls. When adventure calls, Sunny sets out to save the day with her salon-on-the-go Glam Van, best friends and colleagues, Rox and Blair, and dog Doodle. Each episode features a digital extension on NickJr.com and the "Nick Jr." app where fans can watch live-action hairstyle tutorials tied directly to the hairstyles featured in the episode.
As is standard practice for Nickelodeon, the show will simmer for a few months before any products
hit shelves, but it's likely that hair play will feature large in the upcoming consumer products line for girls.
Nickelodeon is also putting weight behind the "Shimmer and Shine" Teenie Genies collectibles line (the company's answer to Shopkins). New collectible mini-figures will roll out in sets and "blind bottles" this fall, alongside a magic carpet-themed play set from Fisher-Price.
Collectibles will also be a feature for "Teenage Mutant Ninja Turtles" this holiday season with a new micro-figures line from Playmates. Another hero product for the brand will be the mass release of the new Usagi figure, also from Playmates, which caused a stir among collectors at Comic-Con in July. A new crossover line of collectible Playmobil figures from Funko also provides a fun twist on the brand for younger fans and collectors alike, as does a line of TMNT fidget spinners.
Social media star JoJo Siwa (for whom Nickelodeon serves as agent), keeps busy for a 14-year-old, with two YouTube channels, a newly announced hosting gig on "Lip Sync Battle Shorties" and 2018 TV movie
Inside Voice
. She'll be working it at retail too this holiday season with a vast line of products ranging from Jay Franco bedding to a karaoke machine from Cardinal Games. Hero products include a singing doll from Just Play, which performs the star's hit song "Boomerang," and a bow-making kit, created as a co-brand with Spin Master's Cool Maker range. In fact, the star's signature bow plays heavily in the whole line across apparel, accessories and products of all kinds, even fidget spinners.
Preschool series "Paw Patrol" and "Blaze and the Monster Machines" will also both be getting robust placement this holiday season.
For "Paw Patrol" a new portable DVD player from Ematic has already been flying off shelves and fall will bring a slate of new toy and fashion offerings including new Sea Patroller play sets and figures from Spin Master, in line with this season's content theme, as well as ride-ons from Jakks Pacific, bedding from Franco and much more.
Hero products headed to shelf for "Blaze" include a host of toys centered on this season's "Wild Wheels" theme, which incorporated animal characters into the auto-themed show. Products include new die-cast and play sets from Fisher-Price that each incorporate a STEM theme (for example, the Blaze to Victory Speedway playset, which uses centrifugal force).
An innovative new integration with Fisher-Price's Think and Learn Smart Cycle (a stationary bike for kids with tablet stand) features a series of "Blaze"-themed apps that help kids learn and exercise while they play on their tablets. Check out the video below to see it in action.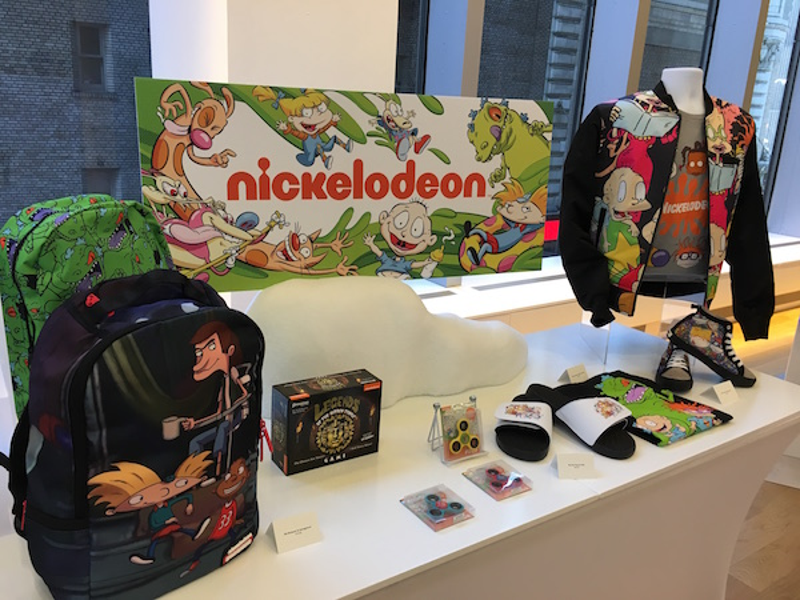 And Nickelodeon hasn't forgotten about its adult fans this holiday season. The Nick '90s range of retro-themed products is getting an infusion of new additions including "Hey Arnold" slippers, a "Rugrats" bag collection created in partnership with Danielle Nicole, a "Legend of the Hidden Temple" board game and Members Only jackets. Oh, and don't forget the fidget spinners.
SpongeBob also returns with a slate of adult offerings including men's briefs, slippers, an adult onsie (which our sources tell us is very comfortable) and, you guessed it, a fidget spinner.
Finally Nickelodeon's new Slime brand will be getting a number of gooey additions with FMCG offerings perfect for stocking stuffers and new make-your-own slime kits. We didn't see any fidget spinners for this one though, sorry folks.
"Blaze and the Monster Machines" app in action on the Fisher-Price Think and Learn Smart Cycle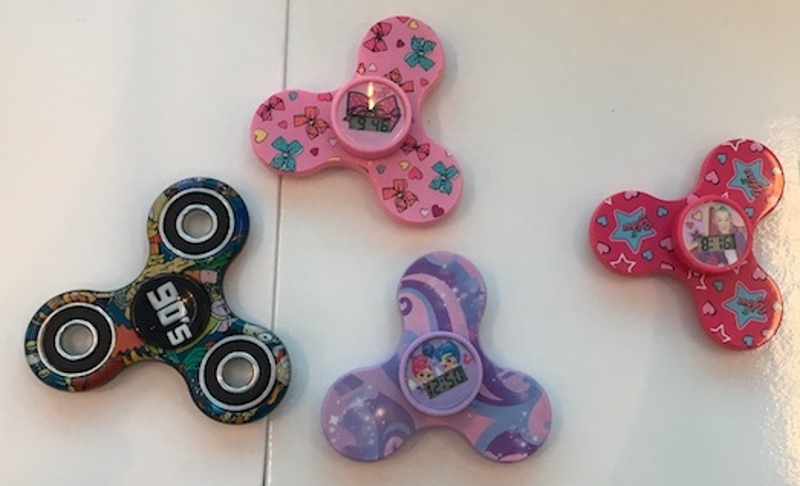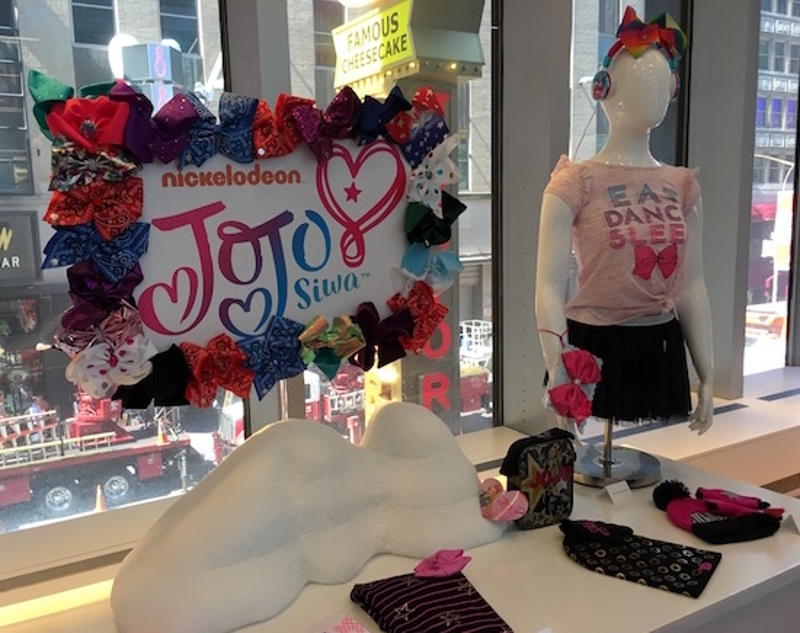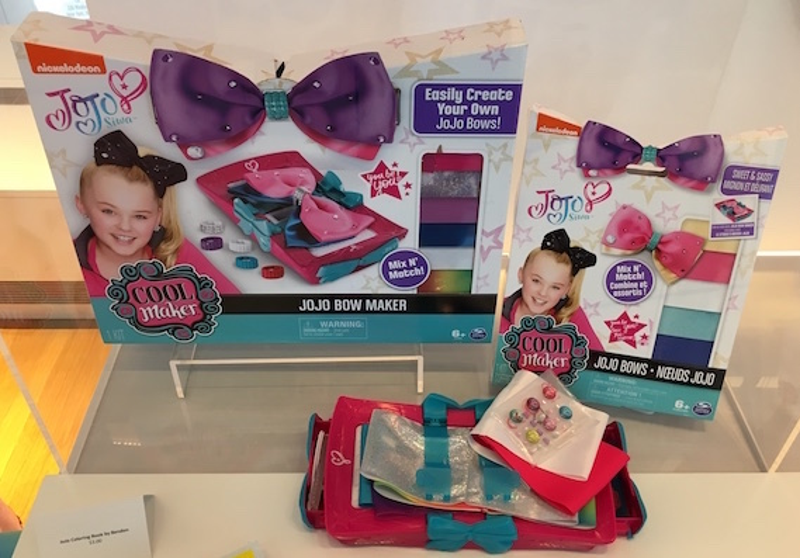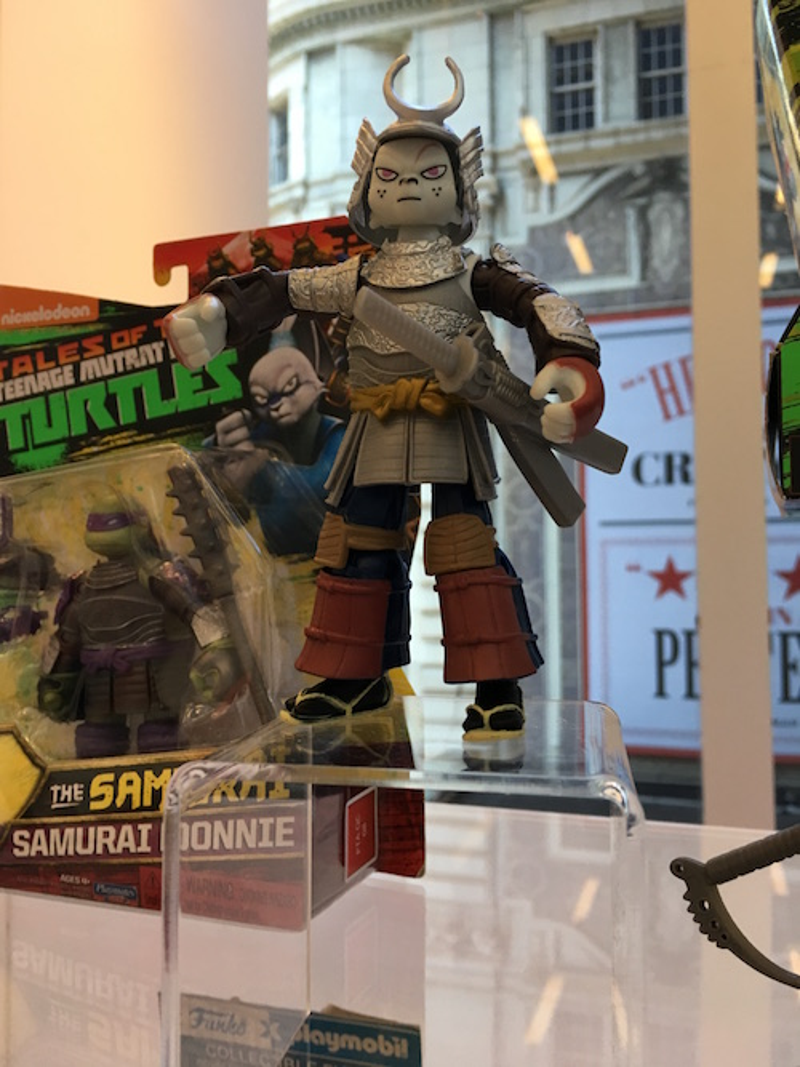 Usagi made waves at Comic-Con and now he's coming to stores...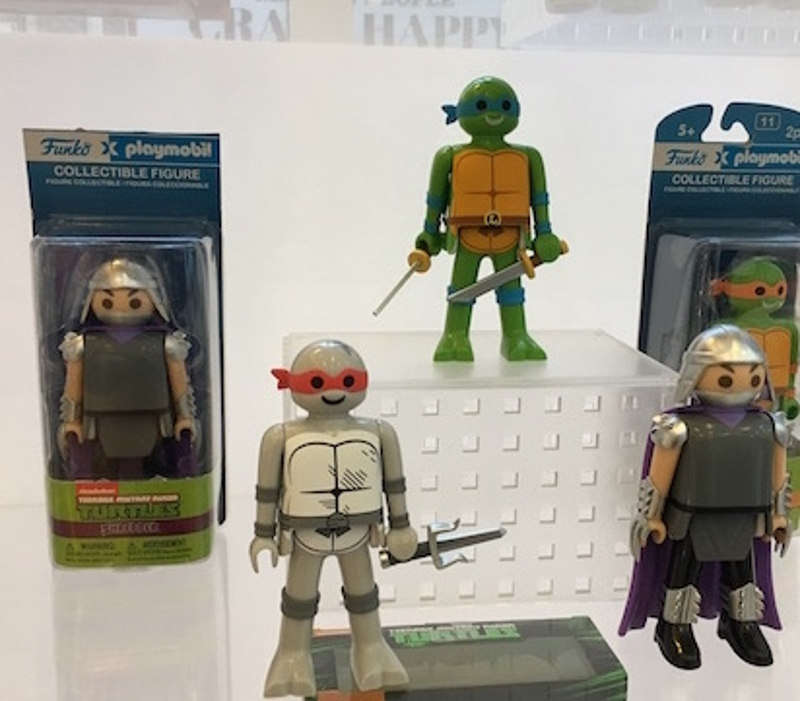 Funko's TMNT collab with Playmobil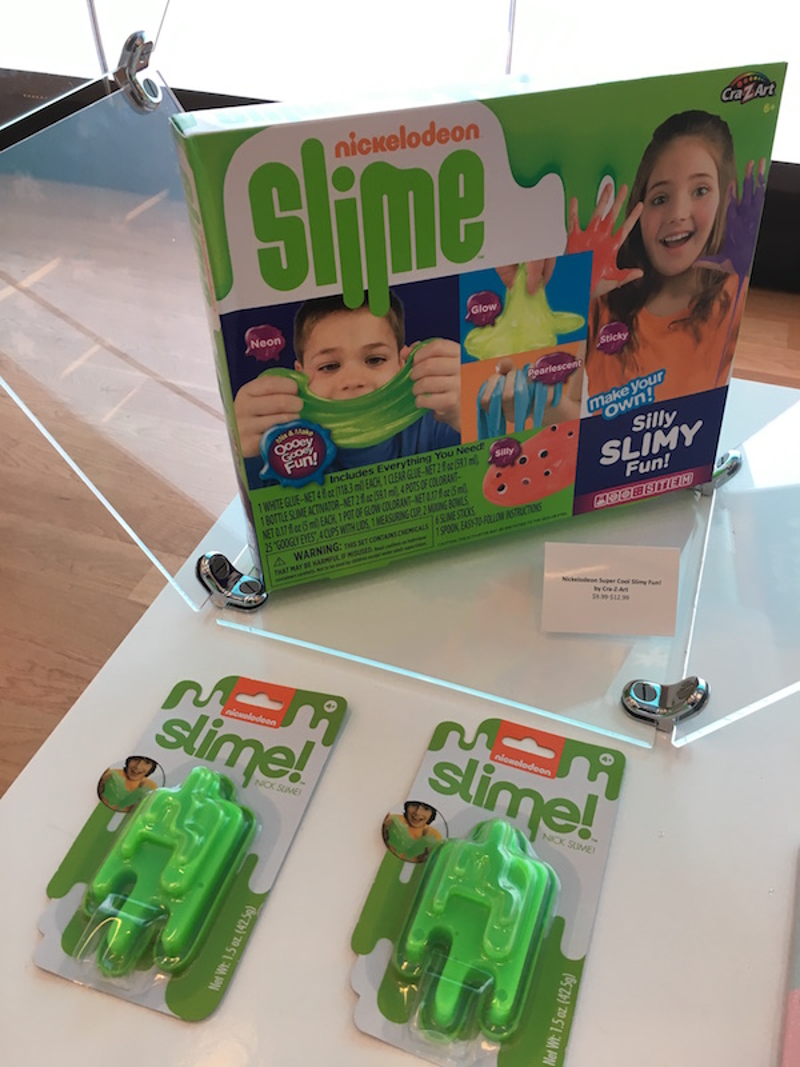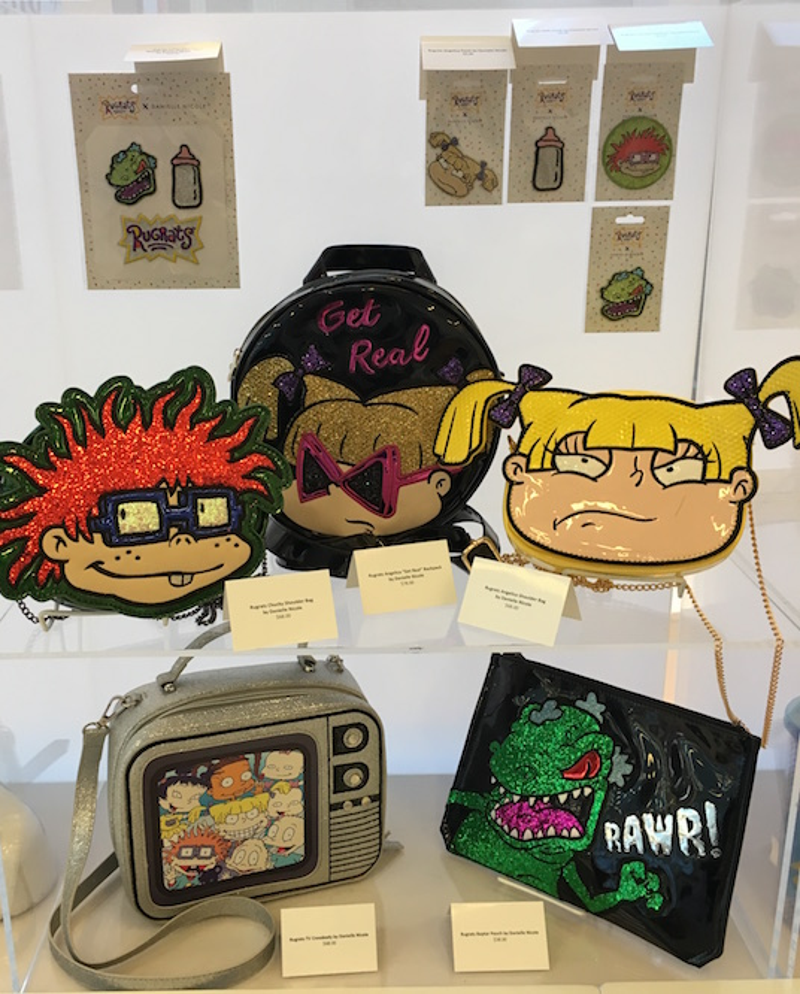 Danielle Nicole for Nick '90s featuring "Rugrats"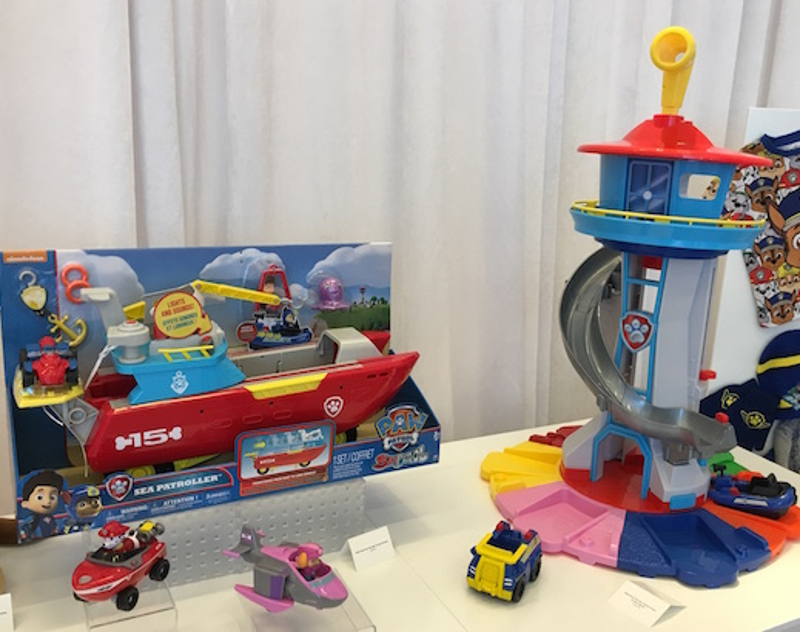 New Sea Patroller offerings from Spin Master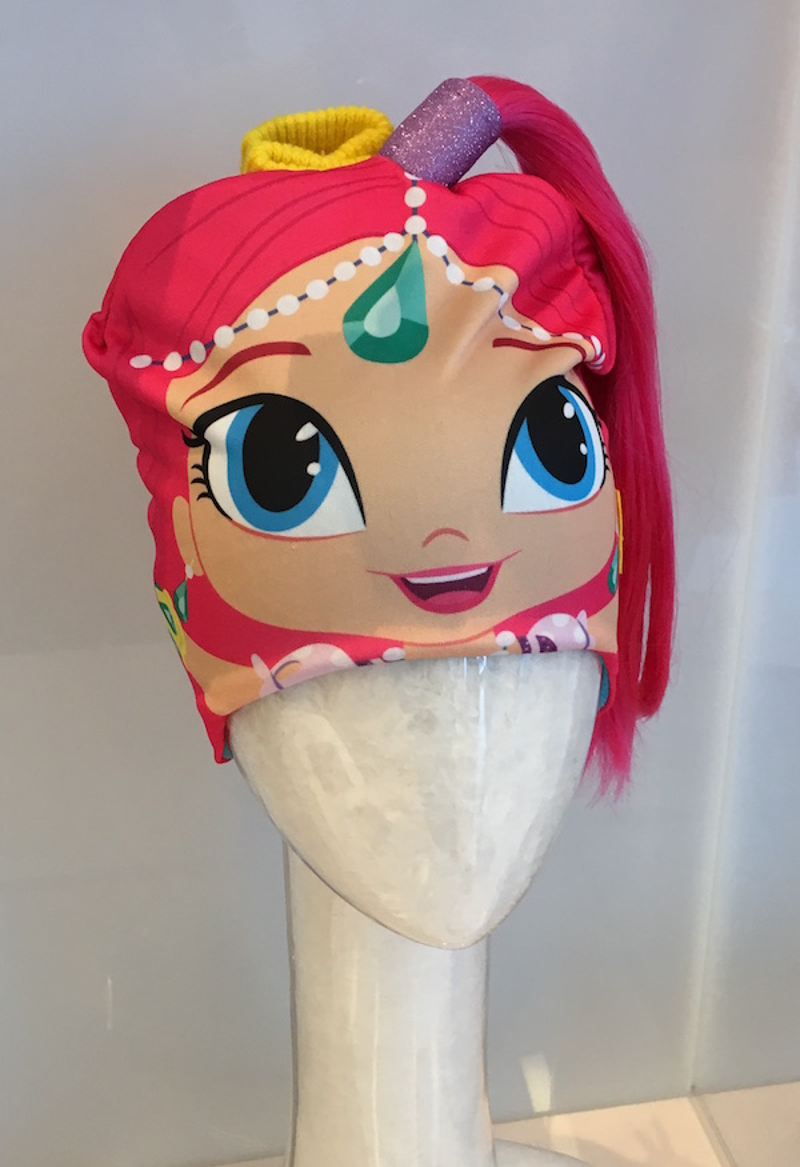 "Shimmer and Shine" winter hat with real genie hair
Read more about:
Subscribe and receive the latest news from the industry.
Join 62,000+ members. Yes, it's completely free.
You May Also Like
Loading..