Nick Breaks the Mold with New Brand Canticos (Exclusive)
Nick Breaks the Mold with New Brand Canticos (Exclusive)
NORTH AMERICA–Nickelodeon is taking a big stake in both the Hispanic and infant markets through a new partnership with Encantos Media Studios to expand the award-winning bilingual baby brand Canticos into consumer products and beyond.

Based on Spanish-language nursery rhymes, Nickelodeon new partnership with Encantos Media Studios showcases the company's new approach to IP.

NORTH AMERICA-Nickelodeon is taking a big stake in both the Hispanic and infant markets through a new partnership with San Francisco-based Encantos Media Studios to expand the award-winning bilingual baby brand Canticos into consumer products and beyond. 
Not only does the partnership mark Nickelodeon's first entry into content for infants and toddlers, but it also showcases the company's new model of taking external brands that fit the network's DNA and building them out for a global audience, like it did with YouTube star JoJo Siwa.
"There's a real need out there from a consumer purchasing perspective to reflect all audiences, and there are a lot of aisles that are under-represented. JoJo is one example of an aisle that was completely under-represented–the teen/tween aisle," said Pam Kaufman, CMO and president, global consumer products, Nickelodeon. "With the rise of the Latino population, we felt like we were under-serving the Latino audience, and so we look at this as an area where Nickelodeon Consumer Products can really make a difference."
The Canticos brand– first launched in 2015 with dual-language English-Spanish books, apps and sing-along videos–is comfortable territory for Nickelodeon, which blazed new trails when it introduced the world to a 7-year-old bilingual girl named Dora back in 2001.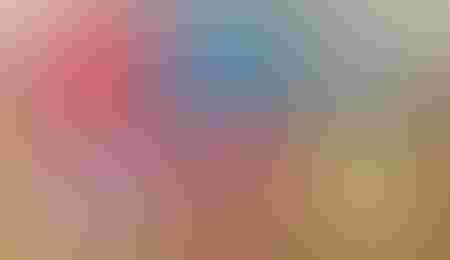 It's been more than 15 years though since "Dora the Explorer" hit the airwaves, and according to Encantos founders Steven Wolfe Pereira and Nuria Santamaria Wolfe, who are of Dominican and Salvadorian descent (respectively) and are now based in San Francisco, there is a huge demand for authentic, enriching, Spanish-language content in the U.S. 
Over one-third of the U.S. population is multi-cultural, with Hispanics making up close to 18 percent of the total population, according to the U.S. Census Bureau's latest numbers.
The key to Canticos' already significant success is its authenticity. Husband and wife duo Wolfe Pereira and Santamaria Wolfe, have an expansive background working for some of the biggest names in media from Univision to Twitter. But it wasn't until the impending arrival of their first child that they decided to turn their talents to creating content that would bring their culture to life for their own child, and the millions of other children of Latino heritage across the U.S. 
"We are living in a multi-cultural nation. By 2040 over a third of the U.S. population will be Hispanic, but you don't have to wait until 2040, because today over 50 percent of Millennials are multi-cultural, with the largest percentage of the demographic being Hispanic," said Wolfe Pereira. "When we found out that we were having our first child, it really hit us personally. I realized there was no way for us to share our culture with our son. Understanding the meaning of culture and what role that plays as you badge yourself as a family, you want to pass on these traditions."
And so it was that, alongside the partners' new baby, a new brand was also born. Targeting kids ages 0 to 24 months old, Canticos (which means "little songs" in Spanish) centers on Spanish-language nursery rhymes from all over the world, celebrating Latino culture by bringing songs such as "Los Pollitos," "Elefantitos" and "Mi Burrito Sabanero" to life.
"I think the opportunity for parents and families to share their culture and share their language starts from the moment that a baby is born. It's that moment when you first put your child to bed, or try to, and you want to sing to them. When I began to sing to my son, it wasn't 'Twinkle Twinkle' it was 'Los Pollitos,' the songs that I had grown up with," said Santamaria Wolfe. "And when I looked for books and apps and tools to help me pass on that culture and that language, there really wasn't anything. We've heard this a lot from educators and librarians too. What they're really lacking is tools to teach, especially those younger demographics."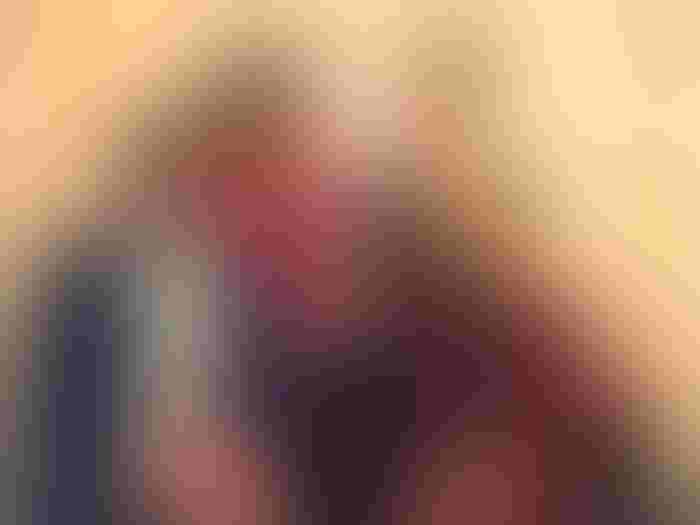 Encantos co-founders Nuria Santamaria Wolfe, CEO; Susie Jaramillo, chief creative officer; and Steven Wolfe Pereira, chairman, with Pam Kaufman of Nickelodeon.
Without any active marketing to-date, the brand has racked up 103,000 subscribers on YouTube with its most popular video boasting 19 million views. The brand also includes four book titles published in-house by Encantos and distributed by PGW/Ingram–also available in digital form–as well as an app.
And the brand isn't aimed just at Latino families. With engaging artwork and its focus on music, Canticos is well-placed to serve American parents of all stripes who increasingly want to expose their children to other languages and cultures from an early age.
Nickelodeon's job now will be to "amplify" the brand, as Kaufman put it. The company will work with Encantos to develop the first collection of consumer products and promotional partners for the Canticos, spanning categories including layette, toy, accessories, home, publishing and more.
"This is a new model for us. Historically our content has been created by the Nickelodeon team, then it's launched as a show, then you wait for the show to work and then you have consumer products," Kaufman explains. "We've now created an IP for CP strategy. We are actually making shows to be successful in consumer products. If you think about 'Turtles,' we bought 'Turtles' to be in the action figure aisle. Even though this content is not made by Nickelodeon, it has the DNA of Nickelodeon."
The audience demographic is also new for Nickelodeon, and Kaufman readily admits that this digital brand geared toward infants might not ever end up on television, making it a surprising move for a company that has its roots in network television.  
"For kids under 2, you're really not looking to expose them to TV. You have to really think about how you are introducing things at this really fragile, tender age," says Wolfe Pereira. "You are so thoughtful about anything that is going to come into contact with your baby."  
But while traditional TV may not be in the cards, content certainly is. In fact, Canticos short-form content is slated to launch in spring 2018 on Nick's preschool-facing digital platforms including NickJr.com, the "Nick Jr." app and Noggin, Nick's video subscription service. The content will be produced by Venezuelan-American artist Susie Jaramillo, who created the brand and is also a founder of Encantos, alongside Santamaria Wolfe and Wolfe Pereira. This new slate of digital content will focus on developing the characters that appear in the nursery rhymes featured in Canticos through animated webisodes.
"For example, 'Los Pollitos' is a beautiful nursery rhyme about these three newborn chickies with their mother hen taking care of them. It's a beautiful nursery rhyme, and now we're actually going to bring the characters to life. Then, those characters can be used to tell other stories, and that's where we'll leverage the power of Nickelodeon," explains Wolfe Pereira.
Kaufman and her team already hard work at creating style guides for the brand's CP line, and she says that the reception she's received thus far from licensees and retailers has been overwhelmingly positive.
Subscribe and receive the latest news from the industry Article
Join 62,000+ members. Yes, it's completely free.
You May Also Like
---