With a new brand licensing team, National Geographic Partners is revamping its strategy in order to drive growth worldwide for the lifestyle and experiential brand.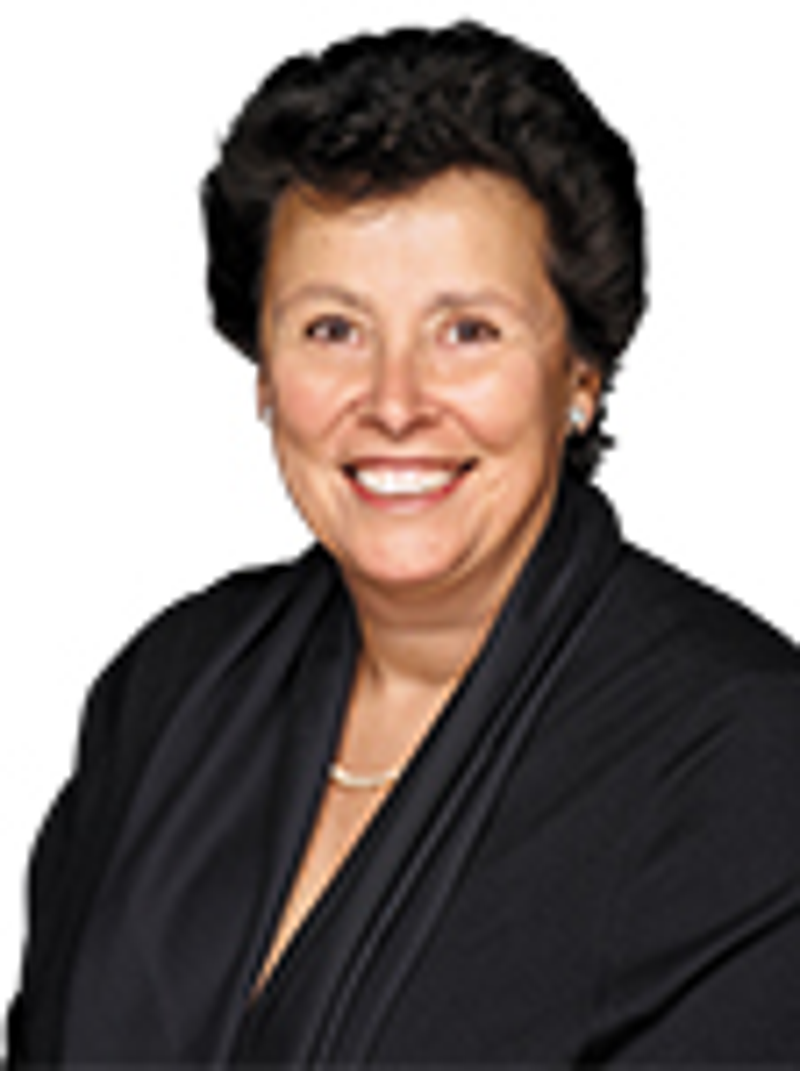 Rosa Zeegers, executive vice president, consumer products and experiences, National Geographic.
With its longstanding reputation in science, exploration and travel across its media platforms, National Geographic Partners is plotting a new course that will strengthen its brand extensions business across core product categories, location-based entertainment and retail development.
As part of its commitment to expand its licensing initiatives worldwide, National Geographic Partners chief executive officer and business veteran, Declan Moore, recently established a new brand team under the leadership of former Mattel executive Rosa Zeegers, who was appointed executive vice president, consumer products and experiences, in December. Zeegers now oversees National Geographic's global licensing, merchandising, travel, location-based entertainment and National Geographic Live businesses.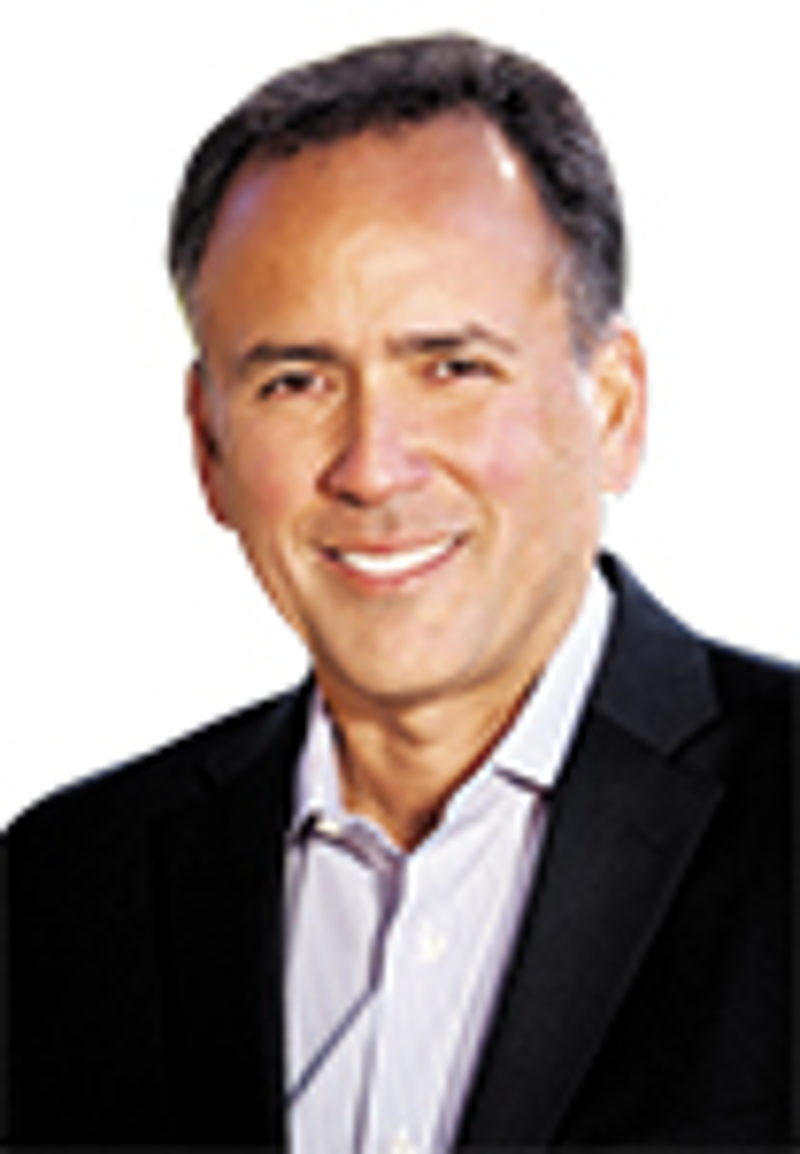 Juan Gutierrez, senior vice president, consumer products and live events, National Geographic Partners
"National Geographic is one of the most storied brands in the global media landscape that resonates with consumers worldwide. Our opportunity is to extend the brand and our sterling brand values built over the
last 128 years and translate that into new spaces that deliver products and experiences that are authentic to National Geographic and relevant to the lives of our consumers. Rosa's keen insight into consumer behavior, her expertise in building strategic partnerships and her global experience, will be integral to helping us achieve those goals," said Moore, when he announced Zeegers appointment.
In March, Zeegers strengthened her team with two executive appointments: Juan Gutierrez was named senior vice president, consumer products and live events, overseeing global licensing and location-based entertainment; and Cynthia Rapp was named as senior vice president, creative, and will lead the development of the division's creative strategy and execution.
The restructuring of National Geographic actually began in September 2015, when National Geographic Society and 21st Century Fox expanded their 18-year partnership to form National Geographic Partners, which combined National Geographic television channels with National Geographic's media and consumer-oriented assets including
National Geographic
magazines, National Geographic Studios, related digital and social media platforms, books, maps, children's media and ancillary activities such as travel, location-based entertainment, archival sales, catalog, licensing and its e-commerce businesses. The new entity is owned 73 percent by 21st Century Fox and 27 percent by the National Geographic Society.

"It's such a well-known and beloved brand, as generations have grown up with it," says Zeegers. "The power and reach of this brand is unbelievable."
Consider the following statistics:
National Geographic reaches 730 million consumers a month.

The TV channel reaches 438 million households in 172 countries and is translated into 43 languages.

National Geographic

magazine has 54 million print and digital readers in 35 languages, plus counts 4.1 million kids as readers across 15 languages.

Its travel business offers programs that take place in 80 destinations.

National Geographic is the No. 1 brand on Instagram, says Zeegers, with 100 million followers, bringing its total to 316 million fans across all social media platforms.
Based on its popularity and reach, the National Geographic franchise offers significant growth opportunities from its rich archive of photography and other assets that can extend to related apparel and outdoor gear down to consumer experiences.
"The business, when it was still the National Geographic Society, wasn't motivated by profit, per se, but it was a mission-driven business," explains Zeegers. "The beauty is that, while it's still a mission-driven business, now this new company–National Geographic Partners–has a very clear profit objective.
"In terms of licensing, we must identify a clearly defined target consumer and value proposition that will not only attract target consumers, but also make it clear to our partners why they want to work with us in a win-win situation," she adds.
Zeegers explains that her team identified a mindset consumer segmentation versus an age demographic segmentation.
"We believe we should focus on those consumers that are already avid fans–people that are curious, that are explorers at heart, that care about the world around them, that care about climate, conservation and culture, but also care about nature. Consumers that seek out authentic experiences and what to be inspired and informed are the people who seek brands that are demonstrative of those values–we are that brand."
Zeegers also points out that National Geographic Partners has crafted a unique value proposition, not only for its huge global audience, but also for its partners.
"National Geographic is the only brand that empowers and enriches the explorer in all of us with authentic products and experiences that help support science, conservation and ultimately more exploration," she explains. "Because 27 percent of NGP's proceeds go back to the Society to support their mission, partners who do business with us will also help the mission work of the Society by supporting a need among today's consumers and from the revenue we generate."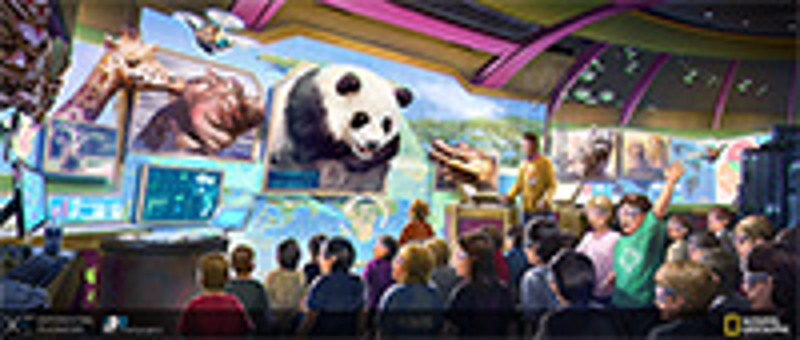 Says Juan Gutierrez, who joined National Geographic Partners after serving 19 years at Mattel in various positions: "[National Geographic] is a beloved brand with a real meaningful purpose. Our objective is to extend that purpose into consumer products by positioning it as the premier exploration brand. As part of 21st Century Fox, this gives us a significant competitive advantage to leverage the vast global network to scale our business around the world.
"This revamped licensing program will support our overall brand mission and premium position by extending our values to consumers through trend-right and relevant products and experiences that give back to the Society," he adds. "National Geographic's values have also allowed us to attract like-minded, best-in-class licensee partners going forward in different categories because we share a lot of the same values."
The licensor recently agreed to a new partnership with Eagle Creek, a 40-year-old manufacturer and premium adventure travel gear and accessories brand focused on enriching travelers' experiences.
"This will be a truly integrated partnership and will establish Eagle Creek as the National Geographic adventure travel gear partner in North America," says Gutierrez. "We are also taking a strategic approach to launching the licensing program by positioning our products in the Explorer outdoor space, focusing the first phase of our rollout on apparel, outerwear, accessories, camping gear and the EC adventure gear."
Gutierrez says that National Geographic is also bringing the brand to life and inspiring its explorers through the company's entertainment initiatives. NG is developing Ultimate Explorer Family Entertainment Centers with IP2 Entertainment, which will roll out internationally beginning in the third quarter of 2018 in China and then throughout Asia, the Middle East and Europe.
Another exciting example that will bring the National Geographic brand to life will take place this fall in New York City's Time Square. In conjunction with SPE Partners, National Geographic will open its first Encounter: Ocean Odyssey experience, which will be a 60,000-square-foot venue with new media, technology and a private party event space.
"It's a groundbreaking, immersive attraction that transports audiences from deep ocean to outer space. It's a fact-based concept based on Nat Geo's expeditions and research," says Gutierrez.
National Geographic Partners is also committed to creating experiences at retail targeting not only specialty and higher end stores, but also promoting its own stores. In South Korea, for example, National Geographic has a partnership with the Nature Company, which operates 24 branded flagship stores. Gutierrez says he also plans to target mid-tier and mass retailers within 18 months.
Other merchandising opportunities include expanding existing categories, various product collections at its location-based entertainment sites, new content and programs and its archive of photos and other assets.
"I believe we will help grow the licensing industry as whole because we bring partners to the table who are not your traditional licensing partners," says Zeegers.
With its premium explorer positioning, a heritage of 130 years and a new brand licensing leadership team in place, National Geographic Partners is poised and ready to explore new opportunities and brand initiatives.
Read more about:
Subscribe and receive the latest news from the industry.
Join 62,000+ members. Yes, it's completely free.
You May Also Like
Loading..