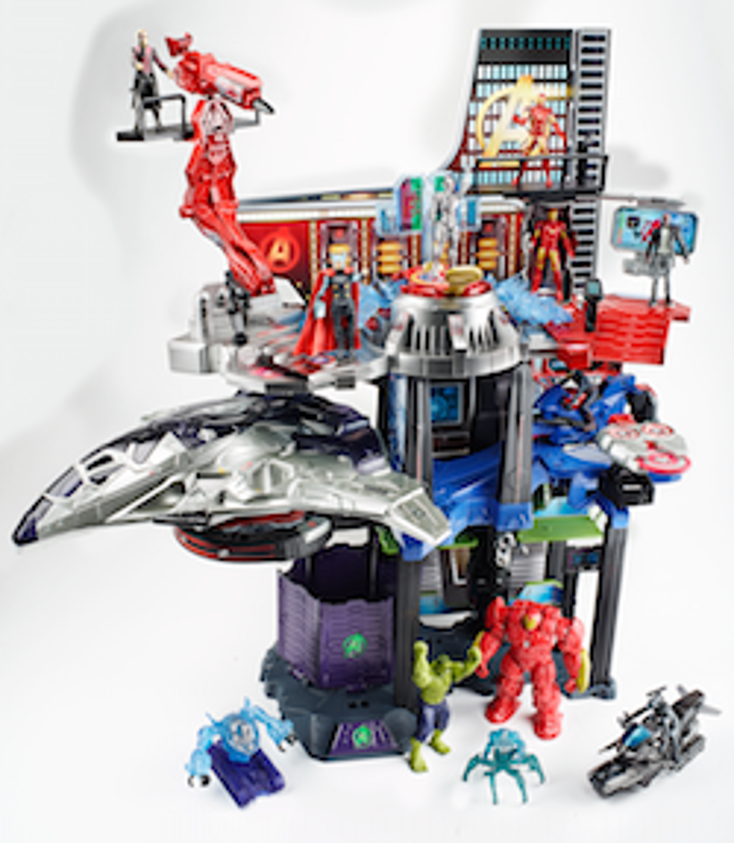 As
License! Global
outlined in the February feature
Disney Consumer Products has wide-reaching plans for its key Marvel franchises in 2015 including programs for new releases such as
Avengers: Age of Ultron
and "Daredevil."
Both
The Avengers
and the Spider-Man franchise generated more than $1 billion each in retail sales worldwide in 2014, and Marvel's toy sales in the U.S. grew nearly 13 percent last year, according to The NPD Group. Now the studio is aiming to top that in 2015.
"Marvel has become a super-brand in its own right thanks to its outstanding universe of aspirational, relatable characters and the incredibly broad appeal of not only its movies but its comics, books, apps, games and TV series, that continually deliver epic storytelling with action, heart and humor," says Josh Silverman, executive vice president, global licensing, DCP. "We're excited to build on this huge momentum and the incredible buzz around the next Avengers movie with a series of product
initiatives appealing to fans of all ages."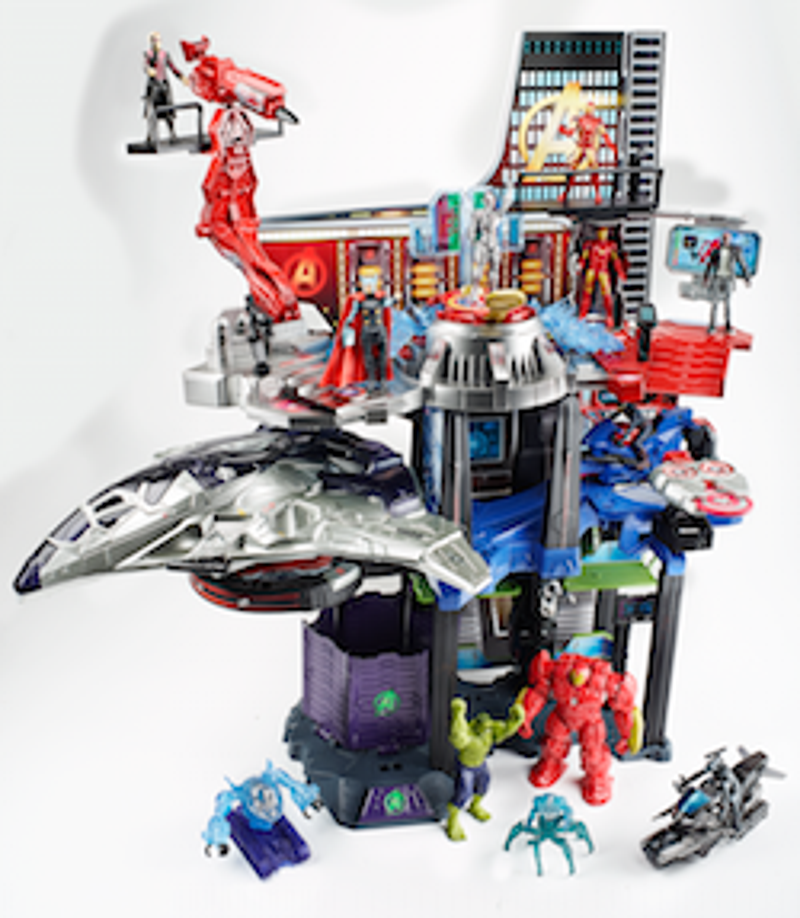 The world's top licensor will roll out one of its biggest consumer product programs ever this year for
Avengers: Age of Ultron
. The brand will be expanded in what DCP considers "high potential categories" such as female fashion and healthy lifestyle in a program that will feature both the overall Avengers team and individual core characters. New animated content will accompany the product roll out, which will include offerings from Hasbro, LEGO, Hot Wheels, Funko and more. Additionally Marvel is working with key retails to create programs tied to the film release May 1. Beyond 2015, the company has its eye on new animation for the franchise on Disney XD and a new MarvelKids.com microsite where kids can regularly interact with the characters and experience new content.
Building on the success of the animated series "Ultimate Spider-Man: Web-Warriors" (Disney XD), Marvel is expanding the lineup for the brand to include new characters such as Agent Venom, Iron Spider, Spider-Girl and Spider-Man 2099. The 2015 program will see a dedicated focus on action sports and fashion apparel for fans of all ages, paving the way for the iconic character to
join the Marvel Cinematic Universe following the studio's recent partnership with Sony.
Following the 2014 film's success, Marvel is building a long-term strategy for the franchise that will launch with an animated TV series on Disney XD later this year. The brand's licensing program is also expanding with both current licensees that are extending their existing lines and a number of new partners.
This year will also see the debut of Marvel's "Daredevil," the first of several TV series slated for production on Netflix. (The company recently announced two others, "A.K.A. Jessica Jones" and "Luke Cage," which are currently in development.) Each of the series will be supported by an encompassing Marvel Knights merchandise program that will open new opportunities for product lines with a more edgy style, as well as new collector-focused opportunities, aimed at teen and adult fans.
Core characters will also headline new Marvel comic books this year including
The Avengers, All-New Captain America, Superior Iron Man, Thor, Guardians of the Galaxy,
Hawkeye, Ms. Marvel
and
Ant-Man
. 
2015 will also see the largest publishing event in Marvel's history, called Secret Wars, which will be anchored by a series of crossover comics that span the Marvel universe. The event is receiving cross-company support including a consumer products program targeting teen and adult collectors.  
Disney Publishing Worldwide will also continue to bring Marvel Super Heroes to life through its regular program of books, magazines, partworks, kids' apps and e-books in support of Marvel films, TV shows and classic versions of Marvels' iconic characters. The group also plans to extend its print and digital program to include young adult and middle grade novels based on the Avengers, Guardians of the Galaxy and Spider-Man franchises.
All of these programs will be supported by a Disney-wide interest in fostering an active and healthy lifestyle for kids that is supported by an extensive roster of new partners in nutritious foods and sporting goods. Under Armour, Sage Fruit, Conagra granola bars, Crunchpak and Chobani are some of the latest partners in the Marvel lineup, with new products to be added this year.
Marvel Super Hero Spectacular
All of these activities will culminate in the multi-platform
, which follows on the success of last year's Marvel Super Hero September. The 2015 campaign will run for five weeks, beginning at the end of September and going through all of October, and will introduce an enhanced marketing and retail strategy with more partners and merchandise offerings aimed to entice fans to celebrate their love for all things Marvel. The campaign will focus on core the Marvel franchises The Avengers, Spider-Man and
Guardians of Galaxy
. 
Subscribe and receive the latest news from the industry.
Join 62,000+ members. Yes, it's completely free.
You May Also Like
Loading..