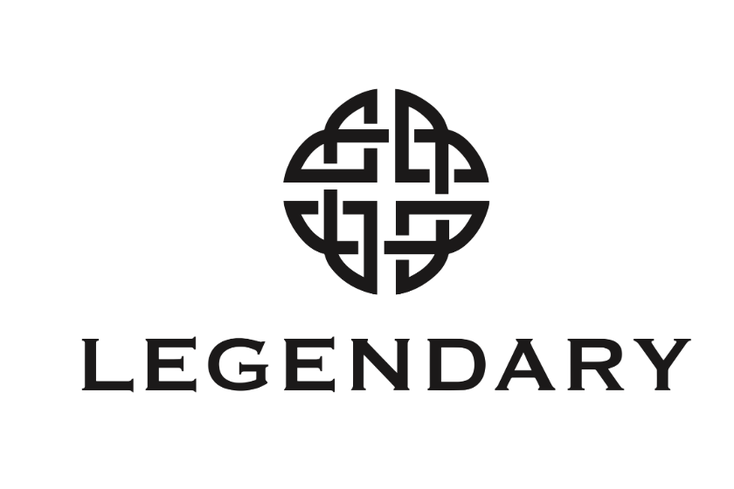 DELIVERING SOME OF
the world's most popular intellectual property, Legendary Entertainment has established itself as a preeminent media company with extraordinarily prolific film (Legendary Pictures), television (Legendary Television Studios) and comics (Legendary Comics) divisions. But what most people might not know is that on top of its numerous achievements as a media company, Legendary Entertainment is unique in that it is one of the few production companies that manages its own licensing program–and it does so from a creative-led, filmmaker's perspective.
"We have many things that make us unique, but most important is the fact that Legendary approaches licensing from a filmmaker's perspective," says Elie Dekel, executive vice president, brand development and consumer products, Legendary Entertainment. "Our intimacy with the overall creative and production process allows for great efficiencies from concept to product to marketing. All phases of the process are able to be seamlessly
interconnected."
This seamless process is perhaps most impressive because this a relatively young program. Legendary's foray into licensing began eight years ago, bringing its expansive portfolio of intellectual property to the sizeable global fandom it caters to via a host of consumer products.
"Legendary is a company that has always prided itself on delivering gripping event films, thrilling television series and a wealth of original and adapted comics and graphic novels geared towards genre audiences," says Dekel. "We have been in the licensing business, creating unique programs, for the past eight years and have orchestrated successful campaigns for some of the most recognizable franchises in the world including 'Pacific Rim' and, of course, the Monsterverse, which includes 2014's
Godzilla, Kong: Skull Island
and our latest entry
Godzilla: King of the Monsters
."
Legendary's Monsterverse is an expansive story universe of multilayered experiences. The Monsterverse centers around humanity's struggle for life on Earth that is under siege by a catastrophic new reality, in which the monsters of our myths and legends are real. This vision began with 2014's
Godzilla
, followed by
Kong: Skull Island
in 2017,
Godzilla: King of The Monsters
and the highly anticipated
Godzilla vs. Kong
, slated for release in spring 2020.
Further bolstering the Monsterverse is a line of graphic novels and comics that are being released through Legendary Comics, which will also see the future release of a mobile game with licensee Disruptor Beam.
Legendary's television titles include "Lost In Space" (seasons 1 and 2), "Carnival Row" (season 1) and "Pacific Rim Anime Series" (seasons 1 and 2). Also highly anticipated is
Dune
, a multipart film series adaptation of Frank Herbert's best-selling novel, starring Oscar nominee Timothée Chalamet, among a roster of other stars. The first film is due out in 2020.
Of course, feeding the fandom of such powerhouse properties requires a robust licensing program.
"Legendary continues to work in all categories with best-in-class partners that are drawn to our exciting fan-focused IP," says Dekel. "As a result, we have longstanding relationships with some of the biggest names in licensing including Bandai, Playmates, Jakks Pacific (toys), Mezco and NECA (collectibles), Changes (apparel), Hot Topic and Amazon (retail), just to name a few."
Because of the vast fan base that supports Legendary Entertainment's IP, licensed products span a multitude of product categories.
"Legendary-licensed products are expanding to cover a broad range of fan-related, collectible merchandise, video games, toys, table-top games, apparel, accessories, costumes and gift items as well as our publishing formats via Legendary Comics," says Dekel. "We are particularly excited about products that take our fans deeper into the worlds that we create. This is especially true of new products that bring digital and social tools to physical products. Beyond technology, we are also developing new experiential activations that further bring the fan experience to life."
Read more about:
Subscribe and receive the latest news from the industry.
Join 62,000+ members. Yes, it's completely free.
You May Also Like
Loading..