Latin America's Licensing Tycoon
Latin America's Licensing Tycoon
Over the last quarter century, Tycoon Enterprises has grown from a boutique Mexican agency into a licensing behemoth with a reach that now spans all of Latin America.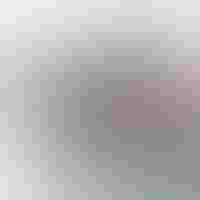 Over the last quarter century, Tycoon Enterprises has grown from a boutique Mexican agency into a licensing behemoth with a reach that now spans all of Latin America.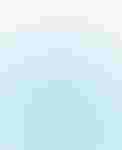 As Tycoon Enterprises celebrates its 25th anniversary, the Latin American licensing agency is marking its many successes and looking to the future with plans for continued expansion in both the scope and reach of its business.
To hear Tycoon founder Elias Fasja tell it, all the varied achievements that the licensing agency has experienced over the last 25 years are the result of one thing–its people.
"The credit for all of our success goes to the people that work at Tycoon and the people who have been here, even though many of them are now high executives at other businesses," he says. "We have always tried to have the best place for the best people."
That focus on talent has been a core driver of the company from its beginnings in Mexico in 1990 through its 25th anniversary this year.
Fasja and his brother Alberto founded the agency together, leveraging their collective experience working as master licensees for brands such as Cacharel, Perry Ellis, Cherokee and Nina Ricci.
At Tycoon's inception, the licensing industry was just beginning to gain prominence in Mexico. Yet within a few months, the Fasjas had landed their first international client, a brand that would become more successful and enduring than anyone could have imagined–Twentieth Century Fox's "The Simpsons." Tycoon's appointment came just months before the series' Mexican debut, and the agency still represents the show (along with a host of other Fox brands) to this day.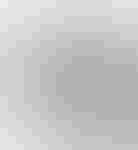 A cache of other big-name clients soon followed. Mattel, Nickelodeon, Turner (and later on, Cartoon Network), Lucasfilm and the NFL all made their first big licensing moves in Mexico, and in many cases the wider Latin American market, with the help of Tycoon.
Over the last 25 years, the Latin American licensing industry has changed almost beyond recognition, and Tycoon has done an admirable job of changing and growing with it.
The company first entered License! Global's exclusive Top International Licensing Agents list in 2011, and was ranked at No. 18 last year, with retail sales totaling an estimated $915 million in 2013.
Today, the agency's roster includes many of the world's top brands including Real Madrid, One Direction, Hello Kitty, Crayola, Minions, "Candy Crush" and Skechers.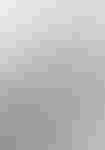 Elias Fasja, president and founding partner (seated) and Arturo Czonstkowsky, vice president, sales, and partner (right) with Jaime Askenazi, chief financial officer and partner.
"Tycoon has been Skechers' licensing agent in Latin America for the past five years, and has been a strong advocate for Skechers throughout the territory," says Steven Mandel, director, global brand licensing, Skechers. "They have successfully entered into strong licensing partnerships and worked hard to develop retail programs that support the Skechers brand DNA."
For Jaime Askenazi, who has been a partner in the company for 20 years and who serves as chief financial officer, the company's recent "Angry Birds" program is the best example of Tycoon's ability to continue to lead the sector. The program, which continues to have close to 120 licensees, has been a milestone for the "Angry Birds" brand worldwide. In fact, Latin America (via Tycoon) was one of the first territories to be fully in-market with the brand.
"'Angry Birds' has been one of our most outstanding programs, especially considering that it was our first brand coming from the new world of mobile gaming. It represented a turning point for our industry," says Askenazi. "Its success across all our territories was phenomenal."
Long-term Tycoon client Sesame Workshop, which has been with the agency for nearly two decades, has evolved along with the company.
"Tycoon has been instrumental in growing 'Sesame Street's' presence and strengthening our business in Latin America for almost 20 years," says Maura Regan, senior vice president and general manager, international media business, Sesame Workshop. "Whether spearheading fun retail promotions, our participation at community events or identifying the best licensees, their instincts are always on target, creating the most engaging consumer-facing experiences with our feathered and furry characters."
The longevity of Tycoon's partnerships, whether with licensors like Fox and Sesame, or its employees, speaks to the agency's deep commitment and passion for the licensing business.
"People measure you first by your results, and then by your people," says Fasja. "We have invested heavily in talent and as a result, we have people who have been here with us for 18, 19 years. Even in hard times, because we are in a very volatile industry, this is what has helped us sustain and even grow."
And grow they have. The last 25 years have seen new Tycoon offices spring up across Latin America in Costa Rica (which handles the company's business in Central America and the Caribbean), Colombia, Peru, Chile and most recently Brazil.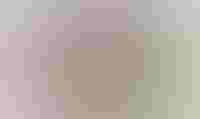 "Brazil was a territory that was missing for us," says Fasja. "It's the largest market in Latin America, but it's also a very complex country, so we needed to have a very good foundation as a company before we went there, which we did in 2013. Now most of our efforts are focused on building Brazil. That's going to be a main focus for us in the coming years."
(For more on Tycoon's new Brazil operation, Tycoon 360.)
Tycoon's growth hasn't been limited to just geographic expansion. The agency has also widened its operations beyond the typical agency model with divisions specializing in live events and home video. The company sold its home video unit in 2013, but has held onto the network of relationships with content producers and retailers that the division built over 18 years.
The events unit, Tycoon Gou Productions, remains a vibrant piece of the organization and one that sets the company apart from its competitors.
"We started as promoters for a 'Barney' show that was produced by Lyrick Studios, and eventually we convinced them to let us develop our own live show because we could move around the country to smaller cities in a way that they couldn't," explains Fasja. "When big shows come to Mexico, they basically get to Mexico City and a couple of other cities and that's it. We can move around to 40, even 60 different cities, and get more penetration and exposure for the brand. And if we represent the brand on the consumer products side as well, as was the case with 'Barney,' we can make those events really profitable."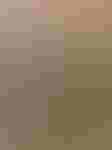 The division has produced Spanish-language shows that run across all of Latin America and abroad for brands such as Nickelodeon's "Dora the Explorer" and "SpongeBob SquarePants," Marvel's Spider-Man and Televisa's "El Chavo," among others. The company has also put on the Nick Kids Choice Awards since 2012, and the recent production "Dora, En Busca del Tesoro" premiered last year in four cities across Asia including Hong Kong and Shanghai, translated into local languages.
The live events division highlights one of Tycoon's biggest strengths–its uncanny ability to anticipate the trends of the Latin American market and be at the right place at the right time.
"When we started in 1990, licensors were looking for very basic deals and information," says Fasja. "Now they want forecasting, retail activations, analysis on every licensee, more strategy and so on–the business has gotten so much more sophisticated. One of the reasons we have been successful is we have tried to always to be one step ahead of the needs of the market."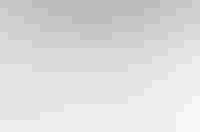 Click to see larger image.
"One of our most important strengths is our ability to anticipate the challenges that the market presents and change accordingly," adds Arturo Czonstkowsky, vice president of sales and the company's newest partner. "Tycoon evolves every day, which has kept us at the forefront for so many years."
Nowhere is that more evident than in the company's retail initiatives. Some of the agency's most innovative recent programs have taken the form of retail activations that gather product from numerous licensees at retailers across the region.
Examples from the last year alone include:
Hello Kitty 40th anniversary activations at Liverpool stores and hot spots at soft goods retailer Suburbia (part of the Walmart Group) in Mexico featuring special edition product.

Focal points and UFC signage at Liverpool, Suburbia, Comercial Mexicana and Marti Sports in support of the mixed martial arts league's first championship in Mexico.

Despicable Me permanent fixtures at Walmart stores (largest mass retailer in Mexico) featuring product in numerous categories.

Minions tour in Liverpool stores throughout the holidays.

"The Simpsons" 25th anniversary hot spots and wall racks at Suburbia stores and Walmart featuring exclusive art.

One Direction focal points at Ripley stores in Chile and Peru along with a concert ticket sweepstakes.

Rio 2 direct-to-retail program at Ripley stores in Chile.

"Plaza Sésamo" DTR program featuring multi-category displays at Colombia's largest retailer, El éxito.

"Plaza Sésamo" Elmo Potty Time program at Liverpool stores in Mexico featuring displays of core product from Hasbro and Warner.

"Angry Birds" permanent fixtures at Walmart stores in Mexico.

A back-to-school seasonal zone featuring "Plants vs. Zombies" at Walmart Mexico that included multi-category hot spots and a Zombie character tour at select stores.
As the company celebrates its 25th anniversary and looks ahead to the next quarter century, the focus is on growth and sustainability.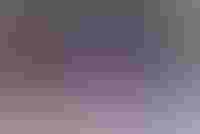 "We are working on developing areas that provide sustainability," says Fasja. "Part of our strategy is linked to incorporating more evergreen properties that are not subject to fashion trends. We are responsible for 75 families, so we want to ensure that this can be sustained through time and even grow. That's our key incentive."
In addition to Brazil, which will be a key area of focus for the coming years, Fasja sees northward expansion as a possibility somewhere down the line.
"We want to cover Brazil first," he says. "Brazil will generate the muscle we need to be able to open in the U.S. later on. This is the first time we are managing a country this size, so we want to make this first step then look north. But eventually we definitely would like become a continental company, and maybe later, global."
Another initiative on the company's horizon will be owning and developing its own IP, a move that both Fasja and Czonstkowsky see as key to sustainability.
The way that Fasja, Czonstkowsky, Askenazi and other members of the Tycoon team talk about the company is more in line with the language of a family-operated business than the international corporation that it is.
That combination of personal commitment and competency is at the core of Tycoon's enduring success.
"This is a company where passion is overarching the whole operation," says Fasja. "As soon as we commit to one property, whether it be a huge one or a small one, if we are in, the whole team will put their heart into it, and I think that's something that has been highly appreciated."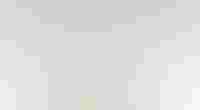 Click to see larger image.
EXPLORING NEW FRONTIERS: TYCOON'S BRAZILIAN VENTURE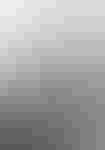 Erica Giacomelli partner and general manager, Tycoon Brands 360
With the opening of its new division in Brazil, Tycoon Brands 360, Tycoon has truly delivered on its promise to deliver full coverage across all of Latin America for its clients.
The agency took its time before making the move into the fifth largest licensing market in the world.
"Brazil is a very complex country. It's the only country in Latin America that has a different language, the tax situation is completely different and it's very expensive to operate, so we needed to have a good foundation as a company," says Elias Fasja, president and founder, Tycoon Enterprises. "We wanted to make sure we were able to do something that reflected what we have been throughout the years and has the same standard of quality."
The moment finally seemed right in 2013, when one of Tycoon's clients, Rovio, asked them to expand representation of their brands to include Brazil.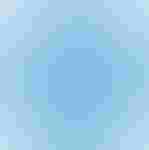 "We were operating for them in most of Latin America, except for a few territories, and at one point Rovio told us, 'We are very happy with what you're doing, would you like to represent us in Brazil?' That was the signal that it was time," explains Fasja.
As it is everywhere else at Tycoon, talent was the first priority. That talent came in the form of Erica Giacomelli, who had previously led Mattel's consumer products business in Brazil for over a decade, and recently opened her own company, Brands 360.
"We started with Angry Bird's 'Stella' and Isabella Fiorentino, a local Brazilian lifestyle brand," Giacomelli says. "Since then, we have been able to increase our portfolio of brands and add new licensing segments and target demographics."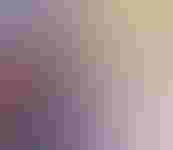 The division now boasts a strategic slate of top-tier brands including the game app "Candy Crush," the Brazilian preschool brand "Mundo Bita," football (soccer) team Real Madrid and Ford Motors.
Tycoon 360 has imported its parent company's retail focus, launching programs for "Angry Birds" at C&A and Riachuelo and Isabella Fiorentino at Malwee.
The Brazilian unit has also launched a range of seasonal retail programs, marketing initiatives and co-branded events such as a partnership with "Angry Birds" for the Rock in Rio music festival in 2013. (The partnership will be reprised at this year's festival).
"These types of programs really translate our vision of full integration and full service in brand extensions with retail and marketing implementation," says Giacomelli.
Subscribe and receive the latest news from the industry Article
Join 62,000+ members. Yes, it's completely free.
You May Also Like
---