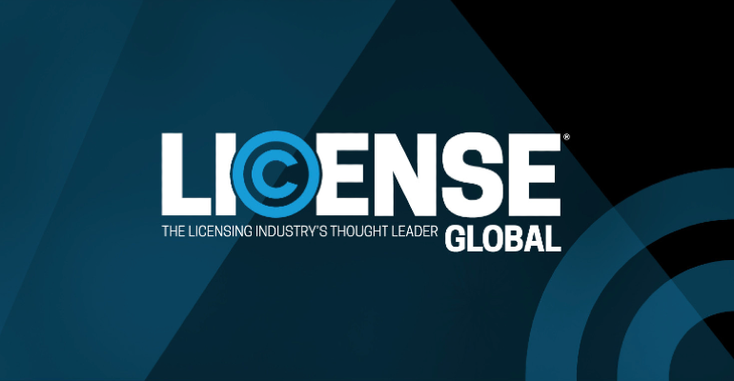 License Global:
How has "Trailer Park Boys" gone from cult following to comedy icon over the years?  
Sheila Roberts:
It's almost like the story of the little engine that could. The "Trailer Park Boys" started as a Canadian mockumentary in 2001 on Showcase and spawned into something wonderful that took everyone by surprise. We like to think that people came together to watch this show of misfits because people can easily relate to the personalities in Sunnyvale. Fans will always say they know someone "exactly" like one of the characters. It was definitely word-of-mouth marketing, and those in the know passed it along. Today we are exhibited in over 150 countries across the globe. Actor Mike Smith, who plays Bubbles, describes the show as "'The Waltons' with guns and drugs and liquor."  
LG:
How have you approached the licensing program given the diverse nature and geography of fans worldwide?  
SR:
The licensing program was like "The Little Engine that Could." We didn't dive into licensing
until a couple of years ago. We initially did some primary merchandise through Showcase such as T-shirts, sweatshirts, etc. As the show's success continued to grow, we noticed there was an appetite for all things Sunnyvale. The team from Gavin Hoss Group came to help us carve out a place in the industry. They have connected us with some wonderful and unique partners worldwide who were excited to get on board. We now have partnerships with everyone from Funko, coming this fall; socks and men's underwear from Good Luck Sock; a comic book series with Devil's Due Comics; T-shirts and other apparel from Chalk Line; Ripple Junction and Hot Topic; award-winning hot sauce from Coney Island Saucery; potato chips with Sunnyvale-inspired flavors, with package artwork hand-drawn by the boys, from Hostess Brands; and so much more. A significant lifestyle partnership launch is coming this February, which we can't wait to announce.  
We look to strategic partners who are true fans of the brand. If you don't get the brand, you won't be able to make meaningful products and genuinely speak to the fans. We never look to go with the biggest player in a category. Instead, we are committed to finding a "fit" that is real and enhances the fun and craziness of the show. We know we have found a great partnership when our licensees recite lines from the show during a brainstorm.  
LG:
This is an adult comedy, so how has that created opportunities or barriers when creating consumer products?  
SR:
"Trailer Park Boys" appeals to a wide demographic, and we haven't really hit any barriers when it comes to consumer product. We have seen the opportunity to create some zany and idiosyncratic merchandise that stands out from the usual run-of-the-mill "stuff" you see online. The theme of "Trailer Park Boys" circles around screw-ups and get-rich schemes, which opens us up to some amusing ideas for consumer product. At its core, while the content is adult in nature, this is a show with real heart. It's about community, loyalty and friendship, and of course, lots of scams and f-bombs. That's why this show has longevity and why fans are so passionate about the characters. This world needs more kindness, and in its truly unique way, "Trailer Park Boys" is all about that. The products take their lead from this underlying theme, so the barriers are less of an issue.  
LG:
What do fans want from the "Trailer Park Boys" brand?  
SR:
After 20 years on the air, the "Trailer Park Boys" has become the comfort food of shows. When the pandemic hit, many of our fans went back to season one and re-acquainted themselves with Sunnyvale Trailer Park. What they want is more seasons, more films, and more content in general. Hence, the Boys started their online network, Swearnet, which puts out amazing content week in and week out. Their podcast, Park After Dark, has also been massive, with 16 million downloads and counting. And with product, fans want to know what they are buying is legit. The brand is an extension of a way of life for so many folks, so having cool, offbeat and engaging products that speak to that is pretty exciting for people.  
LG:
Where are the key trends in category and consumer products?  
SR:
For the "Trailer Park Boys," we are wading into NFT's and the digital space and organic lifestyle products in a bigger way. We see that creating more bespoke products that are not just about the branding but about quality and a unique point-of-difference is key. For example, our hot sauces with Coney Island Saucery are multiple award-winning – because they're amazing! And our Liquorman's Whiskey is massively successful not just because of the co-branding, but because we took the time to make it the absolute best, high-quality product that people would enjoy, inclusive of the name on the label.  
LG:
How are those trends giving the brand an edge in the market?  
SR:
Because the Boys literally test and review and have the final say on every developed product, the result is a curated experience, unlike many brands where the creators don't play such a hands-on role with the consumer-products side of the business. We like to work with partners who can think out-of-the-box and make products very specific to the ethos of the "Trailer Park Boys." All our partners spend time brainstorming directly with the boys to nurture the ideation, development, and product.  
LG:
What's in store for the intellectual property looking ahead?  
SR:
We are in the process of starting Sunnyvale Snack Company which is a brand-new area for us. Fun food has always been central to the show, from pepperoni and chips to kitty treats. The recognizability and affordability factor will surely be a big win. "Trailer Park Boys" is also planning on shooting multiple premium productions in 2022. We aren't done just yet. 
Subscribe and receive the latest news from the industry.
Join 62,000+ members. Yes, it's completely free.
You May Also Like
Loading..