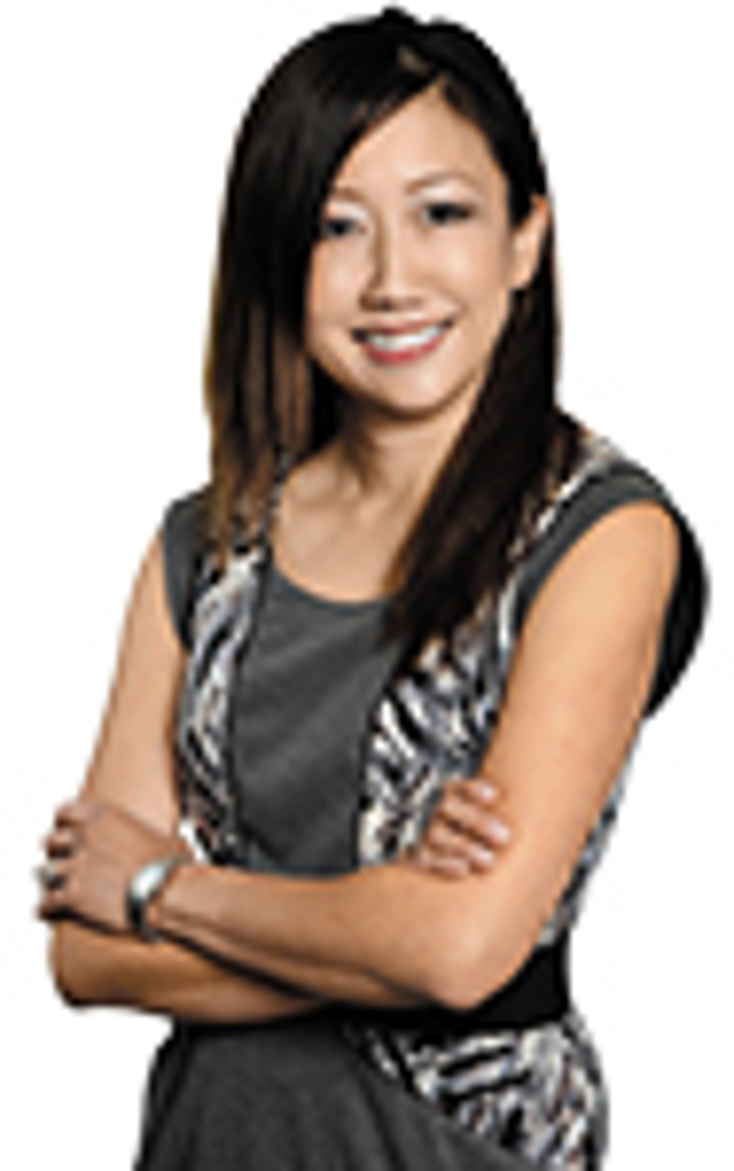 How Janet Hsu brought the passion and poise that helped her drive the growth of the Hello Kitty franchise to the power and style of Saban Brands.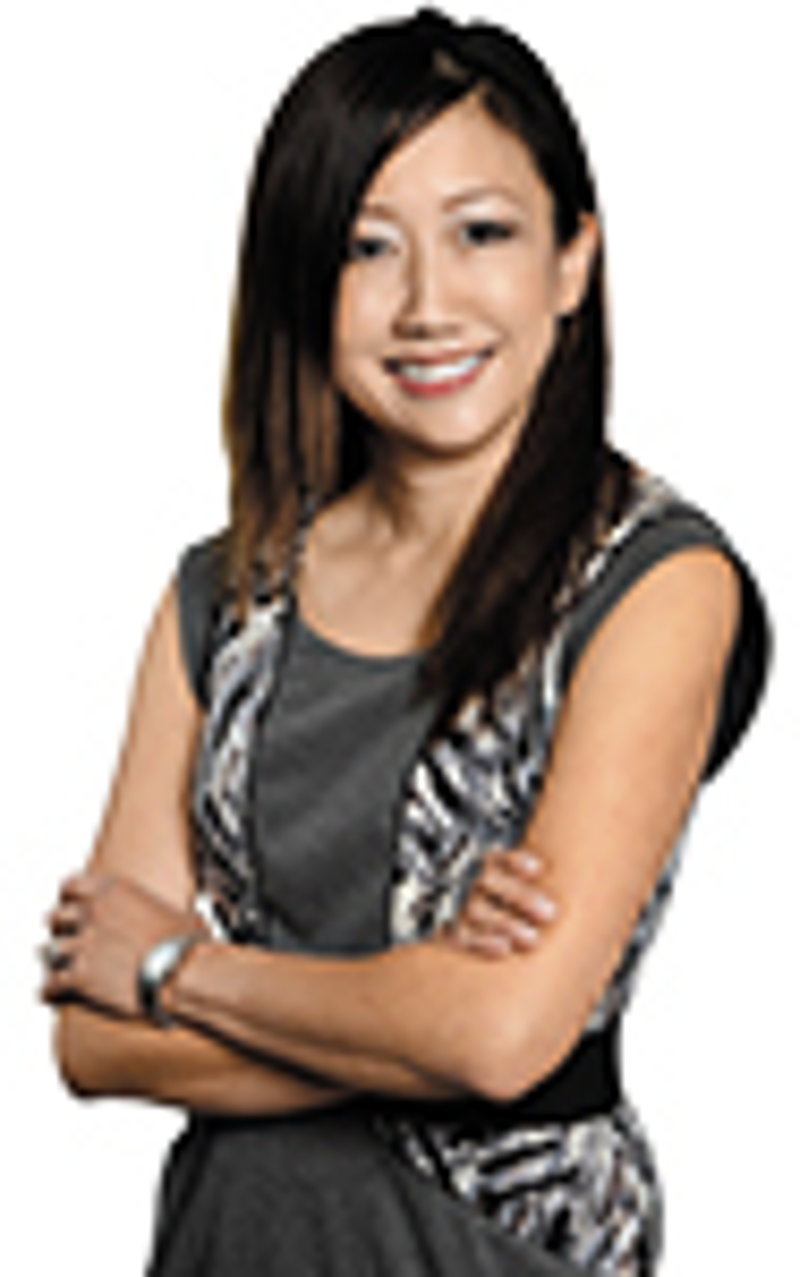 Janet Hsu, chief executive officer, Saban Brands
From the eclectic and friendly character world of Sanrio to the power and style of Saban Brands, Janet Hsu brings the same passion and poise that helped her drive the growth of the Hello Kitty franchise to entertainment and lifestyle brands.
Hsu's energetic and spirited approach, combined with her creativity and drive, is perhaps the perfect complement to lead Saban Brands' diverse portfolio, which is notably defined by the growth potential its properties have around the globe.
Hsu, who was named chief executive officer of Saban Brands Group in August 2015–succeeding Elie Dekel, who led the company since it was founded in May 2010–has inherited that "potential" and the challenges to deliver that go with the position.
With a "Go, Go, Power Rangers!" attitude, Hsu believes that her experience with Sanrio and the iconic Hello Kitty property will help her to execute new and exciting initiatives for the Saban catalog of brands.
"I had the opportunity to lead, experience and drive multi-dimensional
aspects of the business. I was really into everything," Hsu says of her time at Sanrio.
She remains thankful to the Tsuji family for empowering and trusting her to drive a new vision, which is exactly what she has begun doing at Saban Brands.
"It was an invaluable journey transforming the way we approached products, from design to retail, marketing and fan touch points," she recalls. "I was able to work with incredible partners and really drive relevancy, modernization and most importantly connection. You can have a great brand, but at the end of the day, if you're not connecting with consumers, then the brand is not as good as you need it to be."
Hsu hopes to bring the aspects of connection and change to Saban Brands in new and innovative ways.
"The importance and value of being 'disruptive,' and really thinking differently about how to grow a brand, is what can take it to the next level," Hsu says. "That's what connection is when you are evolving with how the world is thinking and providing something that is relevant to customers."
She also brings the same passion and commitments she became known for at Sanrio to Saban Brands, and believes that the company's diversified mix of established and globally loved brands are ready to be leveraged in new ways through partnerships and initiatives.
"With every single brand there is a specific key that could be a combination of many things that unlocks the true DNA and touch points of that brand," Hsu explains.
And she is determined to find each one that will continue to build a fan base and global footprint.
Hsu, who is a big believer in teamwork and collaboration, has quickly begun to put her stamp on the company and recently appointed five new executives to key positions across various business disciplines. They include Tori Cook, senior vice president, global retail business development; Marcy George, vice president, global consumer products; Jennifer Wexler, senior vice president, marketing; Stan Wan, creative director, Saban Brands Lifestyle Group; and Scott Rosenbaum, senior vice president, business and legal affairs.
"I always tell my key employees that it's important to have a voice as well as honesty and transparency," Hsu says. "Good ideas come from everywhere, and I expect all employees at every level to contribute to our brands and business.
"I am constantly pushing and empowering my team to think big, to be unconventional and not always look at what was done in the past," she adds. "I am really all about teamwork, and I believe it is key to success within an organization. I encourage the team to be collaborative and results-driven and bring fresh and creative ideas to the table, to take calculated risks and to try new and different things."
Hsu is focused on taking the Saban Brands portfolio of brands to the next level and already has numerous initiatives in development, some of which will be unveiled at the company's licensee meeting early this month, as well as at other major trade events including New York Toy Fair, MAGIC Marketplace and June's Licensing Expo.
The brand focus hasn't changed since last May when
License! Global
featured Saban Brands in an exclusive fifth anniversary tribute. They include the following:
Power Rangers"

–The feature film, scheduled to release in March 2017, is one of the most important extensions for the 22-year-old franchise and will expand its audience and reflect the new licensing initiatives Hsu refers to. In addition, Saban Brands recently extended its broadcast partnership with Nickelodeon through 2018. The franchise's 23rd season, "Dino Super Charge," premiered last month, and the name for the 24th season (due in 2017) has been announced–"Ninja Steel." "We have a tremendous opportunity to connect with different aged fans and to bring a disruptive–but meaningful–execution of product, marketing and brand positioning," Hsu says. "The heritage of the brand will be unlocked in different formats throughout the pre-, during and post-movie cycle."

Popples"

–The popular kids' franchise from the mid-1980s re-launched last October as a Netflix original kids' series with an extensive accompanying consumer products program.

Glitter Force"

–The Japanese anime series adaptation from Toei premiered in December 2015, also as a Netflix original series.

Luna Petunia"

–This is a new TV show for preschoolers that is under development in partnership with Cirque du Soleil Média. It's scheduled to launch in the fall on Netflix.

Paul Frank

–The art-driven lifestyle brand, created in 1995, will be re-introduced in ways that will bring back more of its nostalgia and authenticity with a completely new vision.

Mambo and Piping Hot

–Australian lifestyle and surf brands Mambo and Piping Hot will be introduced in various markets worldwide.
"We are bringing disruption, change and out-of-the-box opportunities to all of our brands, diversifying licensing, creating a stronger presence in how we are positioned at retail and really driving global growth," explains Hsu. "We are taking our current IP that have nostalgia and heritage and bringing a new twist to those brands, while also trying fresh and different things with new IP. Experience will be a strategy that will be incorporated into all the brands," she adds.
Hsu's passion and relentless push toward innovation and connection with fans bodes well for Saban Brands' future.
"We have a mix of popular brands, up-and-coming brands and iconic brands that offer strong opportunities," says Hsu. "I look forward to growing our brands internationally and strengthening and diversifying Saban Brands' global reach and also identifying and acquiring additional brands and building new IP."
Read more about:
Subscribe and receive the latest news from the industry.
Join 62,000+ members. Yes, it's completely free.
You May Also Like
Loading..