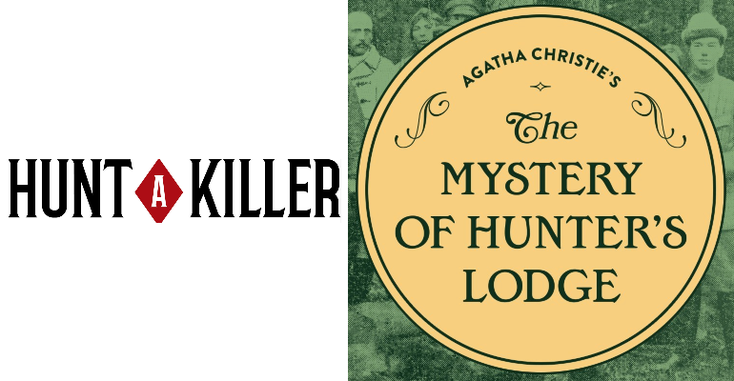 Hunt A Killer, an immersive entertainment company announced their new partnership with Agatha Christie Limited, who manage the literary and media rights to Christie's works around the world on new game. 
The Mystery of Hunter's Lodge is based on Agatha Christie's 1923 short story. With this new all-in-one box, players will take on the role of the detective to solve the perplexing murder of philanthropic millionaire, Harrington Pace. 
"No name in mysteries carries more weight or intrigue than the timeless Agatha Christie," says Ryan Hogan, chief executive officer, co-founder, Hunt A Killer. "It's an honor to join in partnership with Agatha Christie Limited on this new game. It's an exciting challenge to live up to the expectations of the name. Thankfully, with their help, I think we've nailed it. Players are going to be thrilled." 
The game takes place within the world of Belgian detective Hercule Poirot. The story begins when the body of Harrington Pace is found dead in his bed. From there,
 The Mystery of Hunter's Lodge becomes a race for players to solve the crime before it's too late. 
"Hunt A Killer has a well-established reputation for creating fantastic quality mystery experiences, and I'm delighted that we are partnering with them to create an Agatha Christie immersive whodunit game," says James Prichard, chairman, chief executive officer, Agatha Christie Limited. "I'm sure fans of my great-grandmother's works will relish being able to immerse themselves in the world of Poirot and Hastings, and to have the chance to take on the role of detective." 
The Mystery of Hunter's Lodge is an all-in-one box containing all the clues needed to solve the case. The game includes realistic crime scene reports, documents, personal effects from characters, maps, key records, and more. The experience will plunge players into the world of Agatha Christie and provide hours of entertainment and intrigue. 
The game will be released as both an all-in-one retail box available on Amazon and as a Collectors' Edition version available through Hunt A Killer's website. The retail game is planned to release on Oct. 25, with the Collector's Edition available in December. The expected pre-sale date for both games is Oct. 18. The Collectors' Edition includes additional premium pieces of evidence that can also be used outside of the game. For more information, visit  
. 
Subscribe and receive the latest news from the industry.
Join 62,000+ members. Yes, it's completely free.
You May Also Like
Loading..