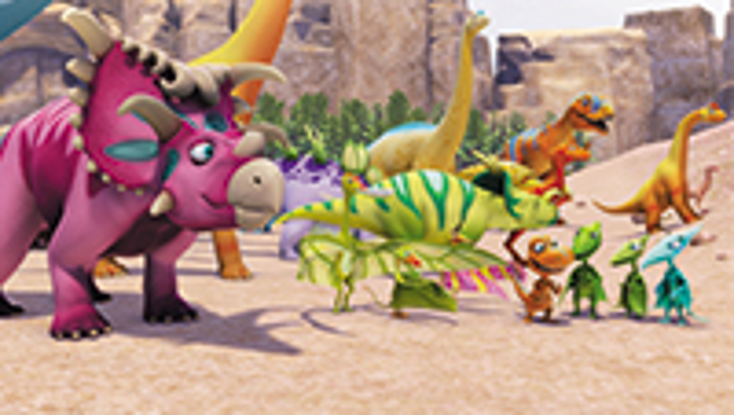 The Jim Henson Company is thinking globally with a renewed focus on its preschool IP and as a new head of consumer products joins the team.
The Jim Henson Company is making revitalized in-roads around the world thanks to new leadership for its consumer products division, fresh content and mega partnerships.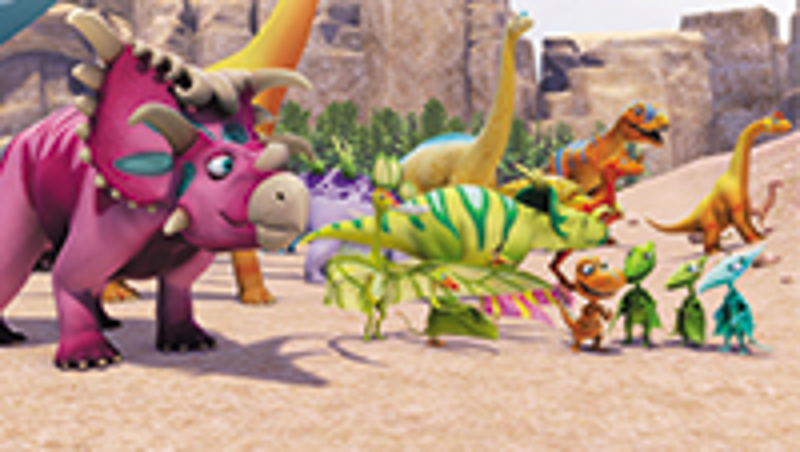 At Brand Licensing Europe, set for Oct. 13-15 in London, Henson will debut its new portfolio-wide strategic focus and introduce Federico San Martin, recently appointed vice president, global consumer products for all of the Henson brands.
San Martin joined Henson in June from DreamWorks, where he served as global head of toys, and before that, Mattel, where he was an analyst.
"As the new kid on the block just joining the company, it was simple for me to identify key driver properties," says San Martin.
An early emerging strategy for San Martin is a focus on Henson's preschool and "pre-cool" (the 6- to 7-year-old age bracket) properties in year one, with efforts to push other key Henson properties following.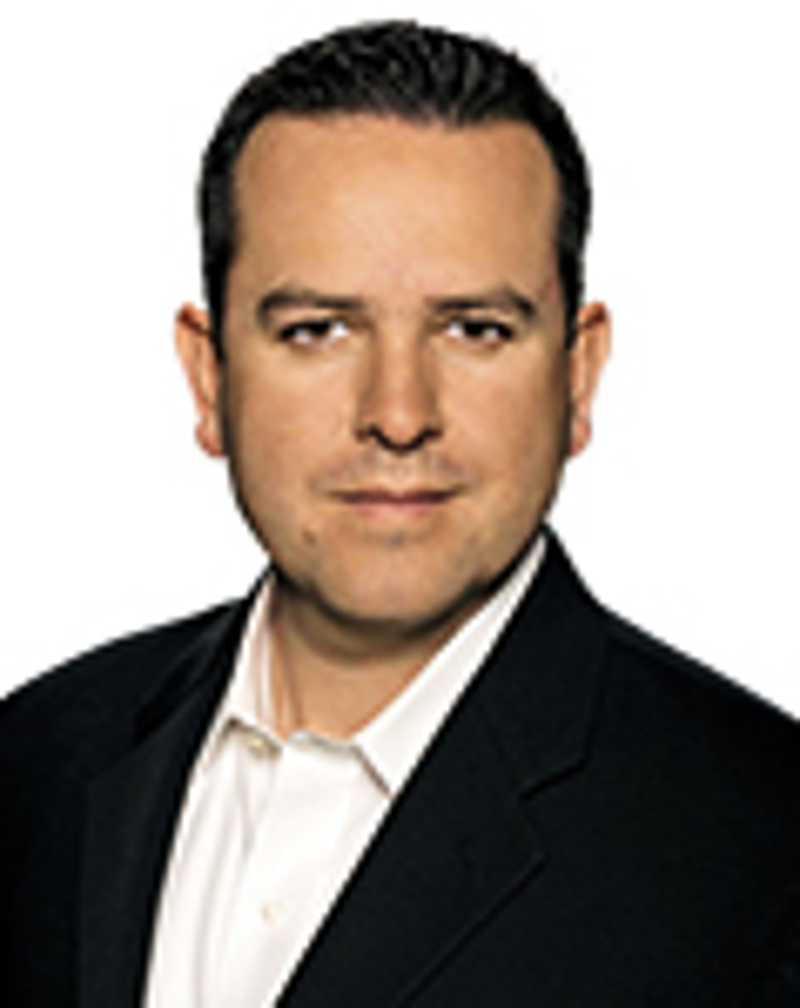 Federico San Martin, vice president, global consumer products, the Jim Henson Company
Under San Martin, Henson will continue to expand on two of the company's flagship brands, "Dinosaur Train" and "Doozers,"
and officially launch three new properties to the international consumer products marketplace–"Dot.," "Word Party" and "Splash!." San Martin and team will also present for international licensing a property from under the Henson Independent Productions banner, "Elias: Rescue Team Adventures."
Leading the charge is the four-time Emmy-nominated animated preschool series "Dinosaur Train," which has been on-air since 2009 in the U.S., and on global TV screens since 2010. The first wave of consumer products hit market for the brand in 2012/2013, but now it is getting a reinvigorated product emphasis as it readies to unveil an all-new toy range with recently-signed global master toy partner Jazwares.
The toy re-launch is expected to debut at retail in fall 2016 in the U.S., and will then roll out internationally, coinciding with the airing of the series' fourth season.
Currently, "Dinosaur Train" is represented for licensing by a network of agents including Bulldog Licensing (the U.K.), Compania Panamericana de Licencias (Latin America), Studio Canal (France), LizenzWerft (Germany), SelectaVision (Spain), Megalicense (Russia), Jantar Projekt (Poland), Maurizio Distefano (Italy) and Al Jazeera (the Middle East). At BLE, Henson will look to expand the brand's program across multiple categories.
"We have licensing agents placed around the world, and the caliber is excellent," says San Martin. "I feel very comfortable that they know the business in their key territories."
"Doozers" is also a program focus for Henson.
"Doozers" is billed as a "modern series for modern parents" that encourages children to design, create and innovate. And modern it is–"Doozers" was the first kids' series to launch under streaming service Hulu's original programming, following earlier launches on Discovery Kids Latin America, Turner's Cartoonito in the U.K. and Italy and its Boomerang network in Germany and on Nickelodeon's Nick Jr., among various other industry-leading broadcasters around the globe.
New licensees on board for the company include Simon & Schuster for publishing and NCircle is its home entertainment partner. Simon & Schuster published two Ready-to-Read titles in August, with an additional title to hit retail shelves in December; while NCircle will launch a new "Doozers" Halloween title this fall.
"Doozers" too is getting a renewed focus with a forthcoming regional toy partner appointment in EMEA and Latin America, which is in the works.
Representing "Doozers" for licensing around the world is a network of agents that includes Bulldog Licensing (the U.K.), Biplano Licensing (France), Active Merchandising (Germany), Maurizio Distefano (Italy) and Fusion Agency (Australia).
And then there are the new launches that Henson is bringing to the global marketplace.
First up is "Dot.," an all-new property based on author and tech guru Randi Zuckerberg's picture book of the same name. (Zuckerberg is the former director of marketing for Facebook.)
The series, much as the book, will follow Dot, an inquisitive and tech-savvy girl who is quick to embark on hilarious adventures to satisfy her imagination, curiosity or latest passion armed with any tool or tech to further that play. Each episode will end with a call to action to get inspired and explore whatever peaks viewers' interest, both digitally and practically.
Henson optioned the rights to the property earlier this year and is developing a global consumer product program to coincide. Target demographic for "Dot." is girls ages 4- to 7-years-old, what San Martin calls the "pre-cool" set.
According to San Martin, at BLE, Henson will be looking to grow the licensing program for this property.
Two brand-new series are also on Henson's docket for BLE.
The series "Word Party" is the latest addition to the Henson portfolio of preschool brands.
"Word Party" is unique as it utilizes the company's proprietary puppetry technology from The Jim Henson Creature Shop, which allows puppeteers to perform digitally animated characters in real time. The show is currently in production and will debut on Netflix in 2016.
There's also "Splash!," a comprehensive new children's brand that has an eco-message that will be communicated through a multi-platform approach. The program, which will aim to transform the relationship children have with the ocean, will utilize television, consumer products, digital content and community engagement to further the brand's message.
The TV series will examine the undersea world as it follows the adventures of Splash, a curious yellow fusilier fish, and his friends from Reeftown as they explore new creatures, currents and underwater habitats.
Finally there is Henson Independent Productions' portfolio. HIP houses all Henson's third-party representations and includes "Elias: Rescue Team Adventures," an animated preschool series.
Produced by Animando in partnership with Coaz Animation, "Elias" is about a brave little rescue boat that teams with his friends to keep his home of Cozy Cove safe.
The series launched in Norway in March 2014 and garnered an 82 percent market share in its primetime time slot, says Henson, with more than 300 consumer products at retail to-date in the region.
San Martin and Henson will be meeting with potential international licensing partners at BLE in hopes of expanding the preschool brand globally.
Read more about:
Subscribe and receive the latest news from the industry.
Join 62,000+ members. Yes, it's completely free.
You May Also Like
Loading..