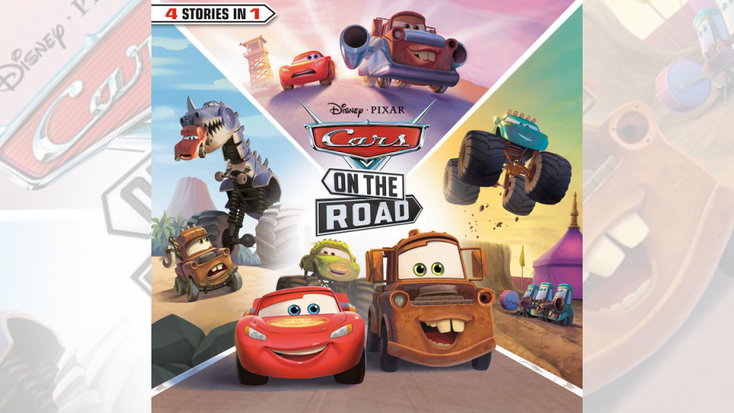 Ben Roberts: "Cars" had a huge impact on young fans upon its release. How has Disney+ kept up the momentum and how is TWDC planning on bringing the franchise back to fans?  
J.D. Edwards: For over 16 years, the "
" franchise has built a strong connection between its beloved characters and storytelling with vehicle play. There's something special about layering in an emotional connection to a core play pattern that keeps the young fan coming back for more.
is the best platform for fans to consume and connect with our stories and characters on demand, anywhere at any time, and allows
to be right where the consumer is. 
What is exciting about
and the continuous development of new content such as "Cars on the Road," premiering Sept. 8 on Disney+ Day, is that kids and their parents will have the opportunity to engage with the "Cars" franchise in new ways. There are new stories with old favorites, and the expansion of the world of "Cars" as we know it. We're going beyond Radiator Springs and the excitement of racing to explore thrilling new settings and areas with new characters, new friendships and eventually new ways to play.  
BR: The characters within the "Cars" movies, series and shorts are great inspirations for toys. How do you work to get the best out of each licensing opportunity and partnership?   
JDE:
Storytelling, authenticity, relentless creativity and innovation are at the core of our product development strategy. We strive to always remain authentic to both the representation of the story and how we bring the characters to life. As a result, play pattern is inherent so we allow fans to continue to immerse themselves in the story with the characters they love, and then we follow the consumer. We look to see what resonates with them as we continue to expand, and we don't force fit products that don't feel right. We take pride in working with brands that make sense for a particular film or series, character or story. 
BR: The new series has a complementary toy range. What are the launches you're particularly looking forward to bringing to the market for Pixar Fest?  
JDE: Our third annual Pixar Fest kicked off on Sept. 4 and will consist of weekly activities and watch parties, digital activations and sweepstakes, new product announcements and more. Throughout this month-long celebration, we are excited to launch new products not only from "Cars on the Road," but for Pixar films "
," "The Incredibles" and "Coco" as well.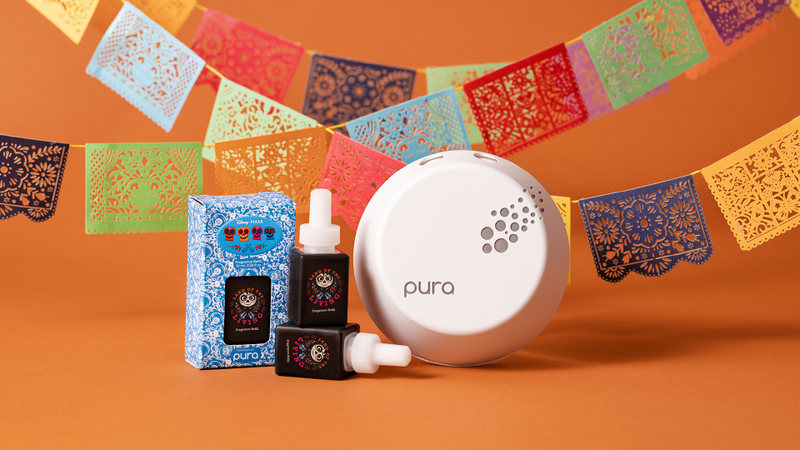 The celebration begins with the rollout of our new "Cars on the Road" toys with
and a new publishing title, followed by apparel, accessories and toys launching on shopDisney in early October. Additionally, we can offer new "
" products, also setting this September in alignment with the upcoming release of the DVD on Sept. 13. Towards the end of the month, we will also be releasing product extensions for "The Incredibles," and brand-new "Coco" merchandise from BoxLunch and shopDisney, including new apparel, accessories and home goods.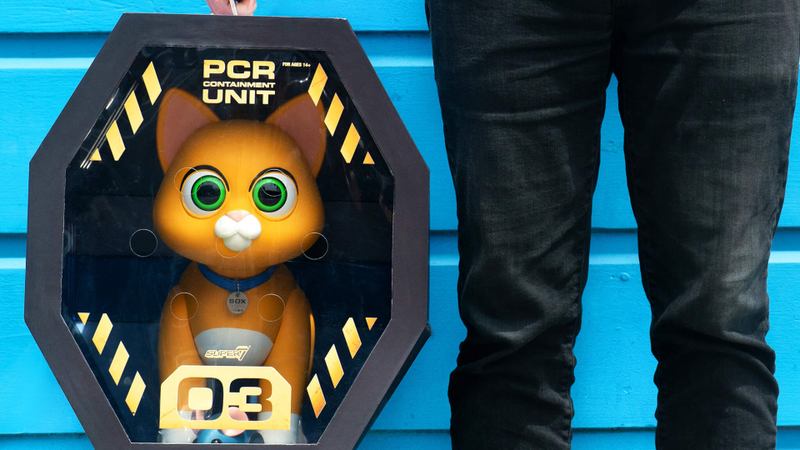 BR: There are fan-inspired products in your Pixar Fest line up such as the Crocs collaboration. How has the return of Lightning McQueen inspired licensees and partners to get in touch?   
JDE: Celebrating Pixar Fest has allowed us to look at the whole portfolio of films and bring more products forward, by tapping into the heritage properties of these beloved Pixar stories. It's provided an opportunity to see what resonated with consumers and provide them with surprise and delight moments moving forward. A "Cars" nostalgia factor has begun to resonate with the young adult fan who grew up with Lightning McQueen, making this the optimal time to reignite collaborations such as the one recently done with Crocs. The Classic Disney and Pixar Lightning McQueen Clog, re-launching on Sept. 8, was a fan-fueled launch that resulted in one of the highest engagement rates for a Crocs collaboration product, ever. Existing licensees remain highly invested in the "Cars" franchise while potential licensees continue to reach out looking to expand the legacy of Lightning McQueen.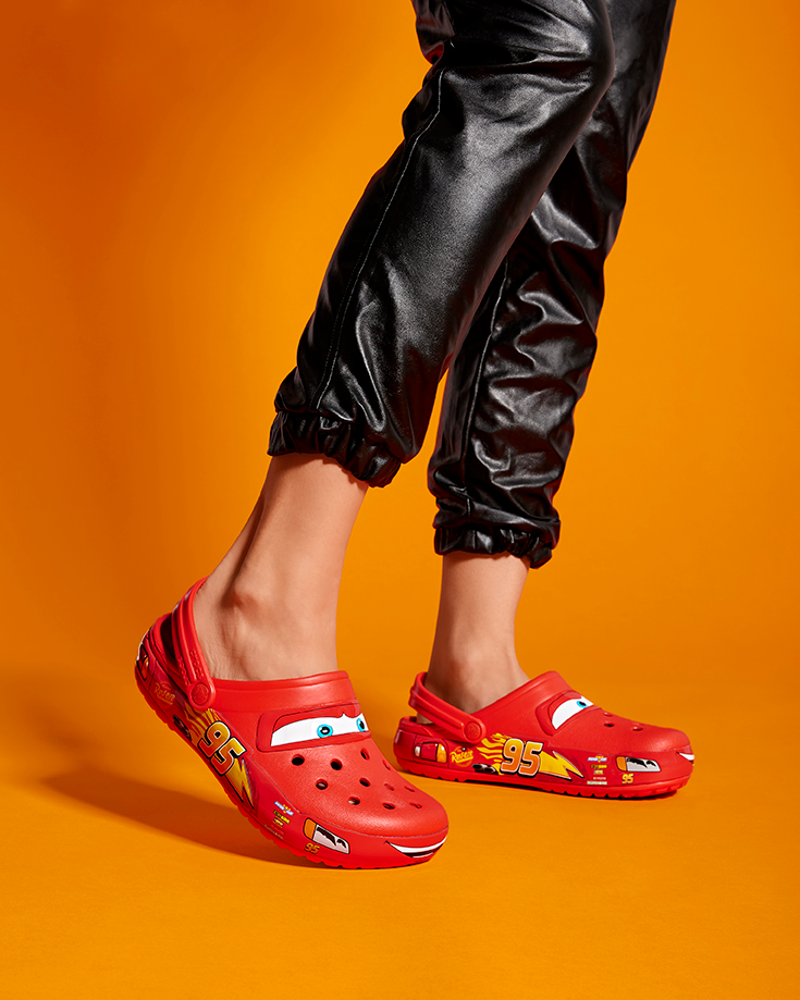 BR: What is your retail strategy with the new "Cars on the Road" program and how are you using all available platforms to engage young fans?  
JDE: Our retail strategy is to introduce newness with more frequency. The "Cars on the Road" series offers us a new opportunity to work with retailers, and we are excited to unveil a yearlong approach for rolling out the product that rallies around key moments and spotlights new characters. With nine episodes to the series, we were also able to offer different product exclusives to different retailers.   
"Cars" has 18M+ aggregated followers across all social handles and we are consistently sharing fresh and engaging content on these platforms. The brand extension opportunities via YouTube allows us to directly engage the consumer through storytelling and showcase the many different products the content inspires. With over 1.4B lifetime views, the dedicated "Cars" YouTube channel has more than 1.28M subscribers, resulting in more than 1.2B minutes of content watched to date.  
BR: What do you see for the future of the "Cars" franchise?   
We are dedicated to a consumer-centric approach – one that entertains and engages our fans with continuous storytelling through beloved characters and the exploration of new product categories spotlighting the "Cars" franchise. Cars and vehicles are a right-of-passage play pattern and we want to continue to be a part of that journey by offering authentic character and story development, like we have for the last 16 years. We can't wait to see where the "Cars" franchise takes us next! 
Read more about:
Subscribe and receive the latest news from the industry.
Join 62,000+ members. Yes, it's completely free.
You May Also Like
Loading..