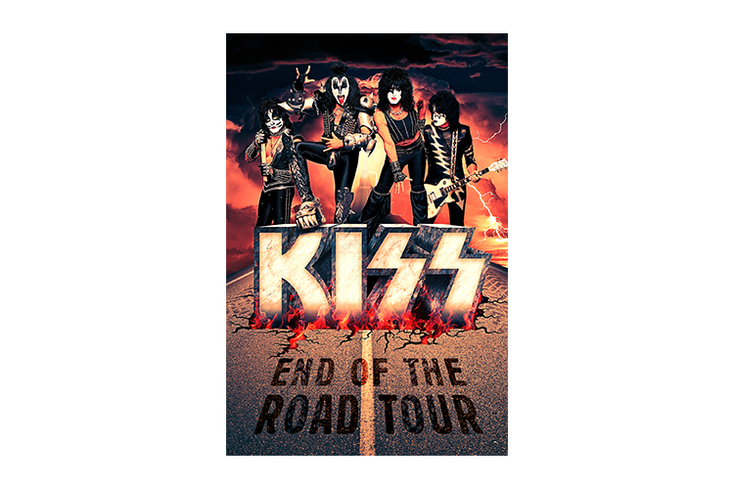 The new guide includes key art, logos, packaging and more that will be seen across commemorative apparel, footwear, accessories, home goods, stationery, fan merchandise, gifts, collectibles and more that will roll out across mass, mid-tier, specialty and online retailers in spring to coincide with the band's tour.
License Globa
l sat down with Lisa Streff, executive vice president, Global Licensing, Epic Rights, to learn more about what lies ahead.
Kiss was one of the first bands to get into licensing. How has the program developed since its inception?
Most bands did not do retail merchandising in the '70s. Kiss was the absolute forerunner and the pioneer that blazed the path of retail branding. Their sales today are more significant than ever, and it is a global business with tremendous sales globally in North America, Japan, Europe, South America and Australia. From the very beginning with Marvel Comic Books, Mego Action Figures and Bally Pinball in the '70s, to the great assortment of merchandise
across all product categories today, Kiss continues to grow its broad selection of product offerings to the fan base, both old and new. There are Kiss-branded fishing rods, bicycles, paddle boards, skateboards, wine, waffle makers, slot machines, credit cards, footwear, even coffins and urns… and much more. For more than four decades, they have continued along a specific strategy to keep up with the demand for merch and to create new products highlighting their extensive career. Kiss the No. 1 band in rock merchandising.
How does the new licensing initiative differ from previous ones?
The latest licensing initiative offers new key art centered around Kiss' "End of the Road" tour theme, as well as new photos, Kiss' new costumes and a new brand guide, which will guide our partners in offering a different selection of merchandise at retail worldwide.
Who is the new licensing initiative targeted at?
Kiss has become a multigenerational band and licensing program. During Kiss' last tour cycle, there was an increase in women, children and first-time Kiss concert-goers. This tells us that Kiss' audience is ever-growing and spans all ages and demographics. Our licensing initiative is to be inclusive and develop products for all types of fans. We're targeting to have a global program utilizing longtime Kiss best-in-class licensees, as well as new licensees in emerging categories and markets.
Will fans be able to score limited-edition merchandise?
We are focused on offering a broad assortment of products utilizing "End of the Road" elements to honor Kiss' heritage and 45-year career. We want to provide a broad program to satisfy Kiss fans and to celebrate this moment in the band's history. It's not about limited-edition merchandise, it's about the fact that this is the last tour for this iconic rock band!
Will the product be available across price points?
We are providing products across all price points, offering something for everybody. The "End of the Road" tour will kick off in February in North America before making stops in Europe and Australia. The band will perform about 175 shows over the course of two years.
Read more about:
Subscribe and receive the latest news from the industry.
Join 62,000+ members. Yes, it's completely free.
You May Also Like
Loading..