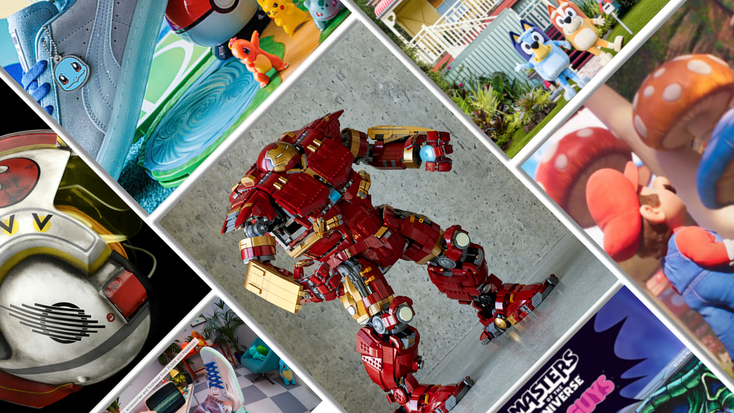 Items featured in the holiday guide, including the LEGO Hulkbuster set, "Bluey" AirBnb and more.
LEGO/Mattel/BBC Studios/PUMA
I've never been shy about displaying my various fandoms and obsessions, and it's one of the many reasons I love brand licensing and collaboration. My discovery of licensing, and subsequent work within it, turned the kid who loved video games, "Warhammer" and "Dungeons & Dragons," into an accidental fandom specialist some 30 years later.   
So, when the License Global team produced the idea for an editor-driven list, I knew immediately what my focus would be. Without further ado, here's my list of top licensed consumer products and collaborations from 2022 that were seemingly made for big kids and die-hard fans. 
When "Fall Guys" landed (excuse the pun), the video game community was hit with something so fresh and unexpected that it became a huge hit. In a time inundated with gun-metal gray shooters, players could now face off against one another in one of the most colorful worlds created on-screen. So, no surprise that the arrival of licensing in the "Fall
Guys" roster not only brought a long line of playable characters and collaborative downloads but an incredible chance to turn those digital partnerships into toys. My top pick of the year? "The Masters of the Universe" pack. Nowhere do these incredibly versatile characters (or "Beans") seem more at home than the '80s nostalgia-driven characters of He-Man and Skeletor.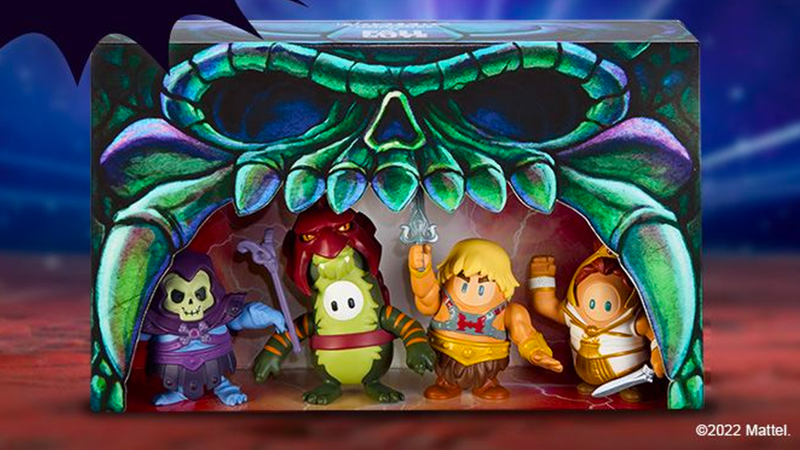 Consisting of 4,049 pieces and standing 52cm tall, the LEGO Hulkbuster is everything a kid who grew up on a steady diet of comics and superhero narratives could want. The red and gold set depicts the MK44 – the 44th version of the Iron Man suit – with posable arms, a light brick on the chest and two light bricks on the hands. There is also an accessible cockpit, which can fit the LEGO kids' version of Iron Man inside. The set also includes a Tony Stark Minifigure and info stand because challenging work demands a worthy display cabinet.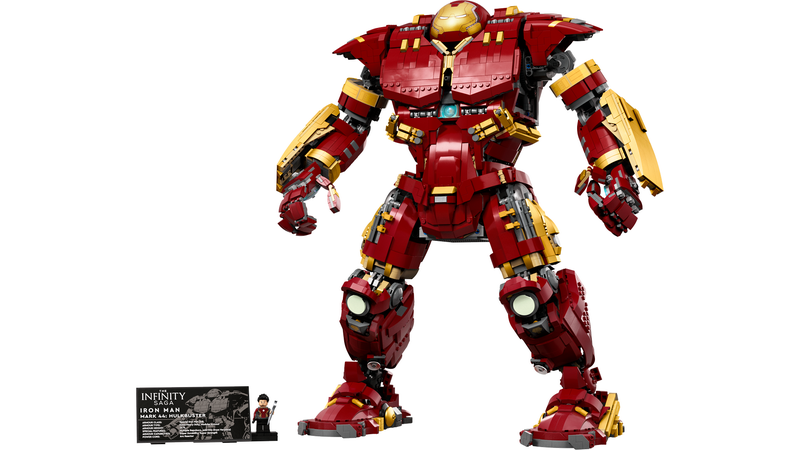 Most people of my advancing age will remember the agonizing choice of their first Pokémon. This concept has stuck with the Pokémon brand as they explore new worlds, new creatures and new collaborations. The idea of sneakers and footwear dedicated to each core Pokémon from the early days of Blue and Red is a dream come true for any middle-aged footwear fanatic. Frankly, all Pokémon collaborations in the fashion space are exemplary tales of brand development, but this latest edition hits differently for me. I'll take the PUMA TRC Blaze Court Squirtles any day of the week.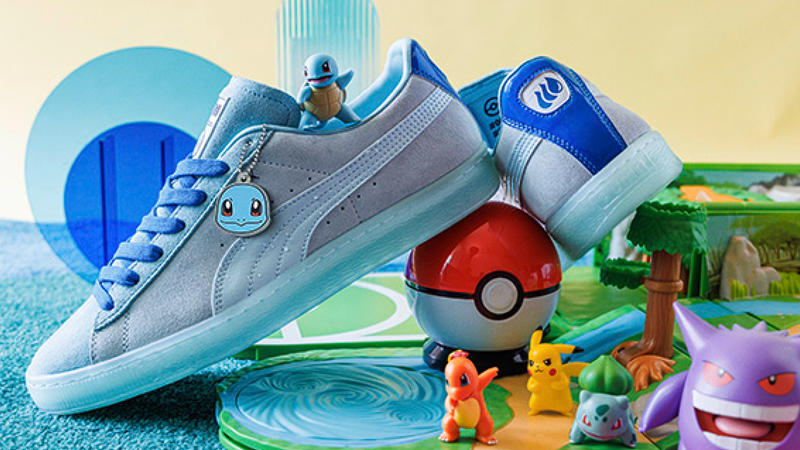 I defy any "Star Wars"-loving millennial to deny the urge to work from home while wearing a Luke Skywalker Helmet. Much like the Star Wars Black Series, this collaboration is steeped in detail and built with the fans in mind. A genuine collector's item and a great mantle topper.  
As a parent, the Roberts' household sees its fair share of "Bluey" daily, and each product collaboration to emerge has its merits, but the partnership with Airbnb was a stroke of genius. Spending time with family is among consumers' highest priorities in the post-lockdown world. It's a universally acknowledged truth that consumers seek experiences more and more as time progresses, and to spend time as a family in a house built on good parenting, experimental play and loveable characters is licensing at its best.  
I confess that I, License Global's digital editor, Ian Hart, and several Global Licensing Group team members, crowded around the laptop when the trailer for "The Super Mario Bros. Movie" came online. The reason why a plethora of adults in a functional office came over all giddy by a cartoon plumber is simple. Nostalgia and co-watching. Taking my kids to see a Mario movie after growing up with the brand from its first outing on the Nintendo and handing down a love for it will single-handedly drive me to head to the theater. 
"Nope" is one of the best movies of 2022, and I will fly that flag for years to come. Still, the approach to fashion licensing created by Daniel Kaluuya and designer, Jide Osifeso, is authentic to the metafiction of Jordan Peele and the in-world icons of "Nope." What's more, Universal Pictures donated to the Compton Cowboys and their Compton Junior Equestrians program to celebrate the capsule collection. 
Subscribe and receive the latest news from the industry.
Join 62,000+ members. Yes, it's completely free.
You May Also Like
Loading..