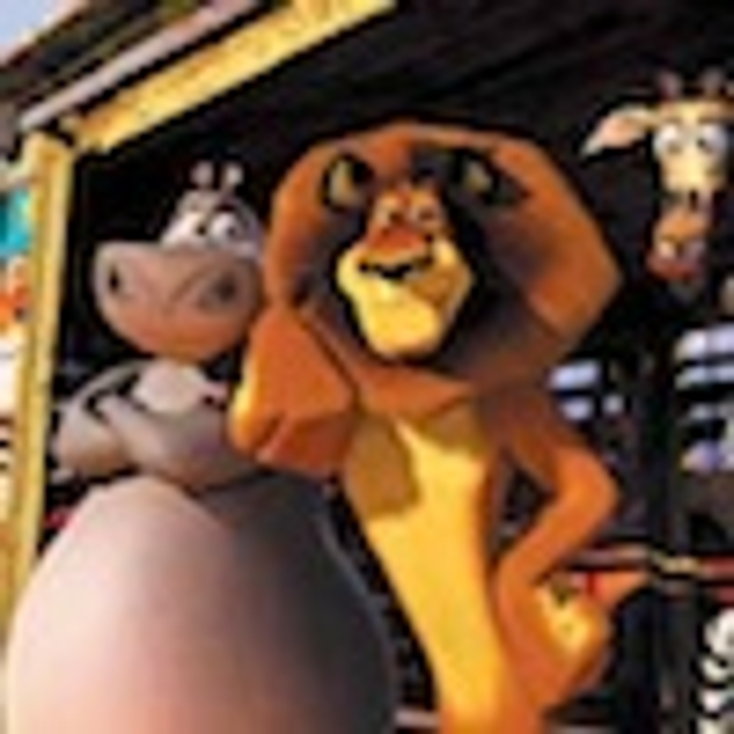 How DreamWorks Animation is revamping brand licensing for the future.
DreamWorks Animation has a new team, a new dream and a new focus that is being implemented to further establish its core franchises, leverage new properties and expand consumer products and live events around the world, while driving its overall growth in brand licensing over the next decade.
The transformation of DreamWorks officially began six months ago when Chief Executive Officer Jeffrey Katzenberg bypassed tradition and decided against hiring a brand licensing executive, instead personally choosing a retail professional, Michael Francis, marketing specialist extraordinaire, to spearhead and revamp brand development and consumer products for the company. It was a clear signal that the time had come for the studio to write a new script for the future of its licensing initiatives.

The appointment was perceived as a bold, and perhaps questionable, move, but one that had to be made as the business of brand licensing, retail
placement and licensee partnerships has continued to evolve while the studio's approach has remained conservative and much the same. The reality is, after all, that little ever remains truly the same for too long in Hollywood where fast-paced creativity and innovation are the stars. Now it's time for Francis and his new team to take the stage, beginning this month at Licensing Expo 2013, to explain the studio's new approach.
"Francis is among the world's top brand strategists whose distinguished career in successfully growing brands around the world is unparalleled, and we are thrilled to welcome him to the DreamWorks Animation executive team," said Katzenberg and Ann Daly, chief operating officer, in a joint statement at the time of Francis' appointment. "We have custom-created this vital new role specifically for Michael so that he can work toward developing ourbusiness on a global scale by leveraging both the overall DreamWorks Animation brand in addition to our growing collection of high-quality family entertainment properties."
Francis, a former Target executive who is credited with many of the award-winning marketing and brand initiatives for more than two decades, will now be put to the ultimate test in the newly created post of chief brand marketing officer as he leads DreamWorks' brand strategy, taking its core franchises to the next level and establishing new strategies, all of which will create a stronger year-round position for the company.
The process began in February when Francis officially arrived at DreamWorks' Glendale campus to re-engineer consumer products, including the executive team, franchise management, live events, retail and licensee partnerships, as well as new content, international marketing and the integration of Classic Media (now called DreamWorks Classics), which the studio acquired in July 2012.
"This is a brand I have known for a long time. For many years, I have had the benefit of working with the DreamWorks team on the other side of the desk," explains Francis, referring to his long-standing tenure at Target. "I have had the luxury of knowing many of the people, and it was a familiar place. I was always a huge fan of the brand. And talking to Jeffrey, I probably wouldn't feel as though we had done as much with the incredible brand as we thought."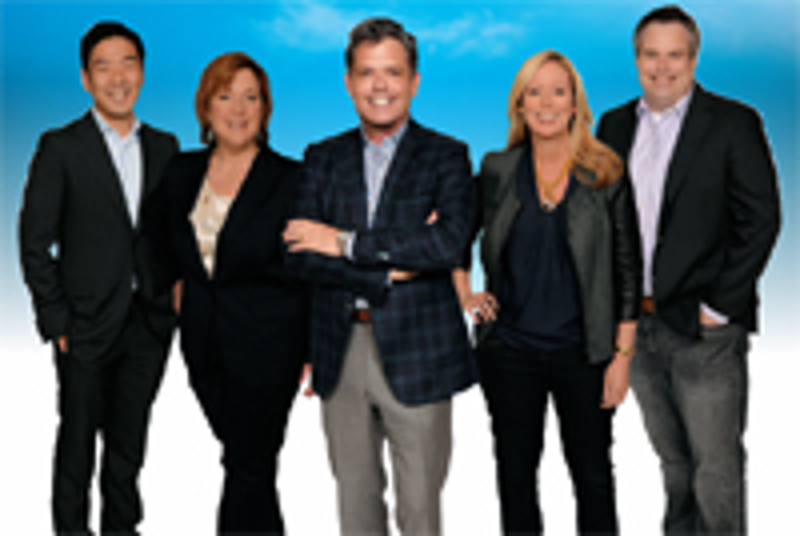 There will be no stone unturned, and while it appears to be a daunting task, it's a necessary one as DreamWorks looks to enhance every aspect of its brand licensing business and increase retail sales of licensed merchandise. According to the Top 150 Global Licensors Report, published annually by
License! Global
, DreamWorks reported $3 billion in retail sales of licensed products worldwide, ranking No. 18.
Francis speaks with the knowledge, authority and confidence of a DreamWorks veteran, yet he got his simple directive from Katzenberg just a few months ago: "to thoughtfully explore where the opportunities exist." And that's why he's the right fit for the company culture that is known for its creativity, intuition and marketing savvy, and which is a similar environment to the one he excelled in back in Minneapolis, Target's headquarters.
"Where do the opportunities exist for us to deliver on our vision for capitalizing on DreamWorks' strength, but meanwhile ensuring that the company is poised to become this global family entertainment hub every day of the year? Let us know what tools you need to enable that kind of growth," says Francis, referring to Katzenberg's advice, which he described as more open-ended than specific.
"The exciting opportunity was to think about how one connects with our vast stable of intellectual properties, agnostic of media channel and agnostic of type, but to really begin to think about how we unlock potential," adds Francis. "That will give us the ability to change the model and capitalize on the strengths of DreamWorks. If we can create this beloved content, why not activate it 365-days-a-year at a global level, not just in those windows when we have a theatrical debut?"
Francis put his executive team and organizational structure in place with great speed, recruiting through a combination of external and internal appointments and reflecting the core business disciplines.
Consumer products

–Michael Connolly, most recently head of international licensing for Viacom International Media Networks, took over in February and already has changed the division's structure, hiring several new retail and licensing executives.

Franchise development

–Shawn Dennis, formerly senior vice president of marketing, product development and publishing for American Girl, joined DreamWorks at the same time the acquisition of the Trolls property was announced in April.

DreamWorks Classics

–Nicole Blake, formerly head of licensing for Classic Media, now heads up DreamWorks Classics, and has been part of the integration since the entertainment company was acquired last year.

Location

-based entertainment–Yoshi Maruyama, head of location-based entertainment and theme parks, has been with the studio for three years, having spent the previous 15 years in a similar position for Universal.
Francis, who views brand licensing as a 360-degree by 365-day business, and the new team hit the ground running, evaluating new opportunities and the upside potential of every property.
"We want to ensure that the brands that consumers love are available to them where they want them and when they want them," says Francis. "The 360 approach ensures that we don't apply one model to such a diverse stable of properties. They each need to be considered very carefully and very thoughtfully to ensure that they are well managed and maintain their integrity, but also that we find the best way to unlock their value. A theatrical team is working for four years to bring a film to life, and all we are trying to do is find a way to add dimensionality to their vision, whether that is extending it into another channel or giving it a longer life."
The Retail Connection
With his background and experience, Francis understands the nuances, challenges and needs of retailers worldwide.
"Retailers are all looking for differentiation. They are all looking for unique ways to engage consumers, and we need to be their preferred partner," emphasizes Francis. "Not only are we right in the sweet spot of family entertainment, but we have got remarkable characters, and we are nimble enough to respond quickly to retailers' strategic needs. But it is going to take a different approach to how to we build our licensing model to ensure that we are thoughtfully bringing retailers solutions. We have the right level of expertise to add value to those conversations and not simply to state, 'we have a film, here's our character plan, may we have 12 weeks before and after theatrical?' We really need to be much more thoughtful and much more connected with our retail partners.
"I have always loved the sheer diversity in retail, when you look at a brand like Target, the constant shift in thinking and in strategy was always really invigorating. Here at DreamWorks, that conversation is every four or five minutes," continues Francis.
A Quick Change for Consumer Products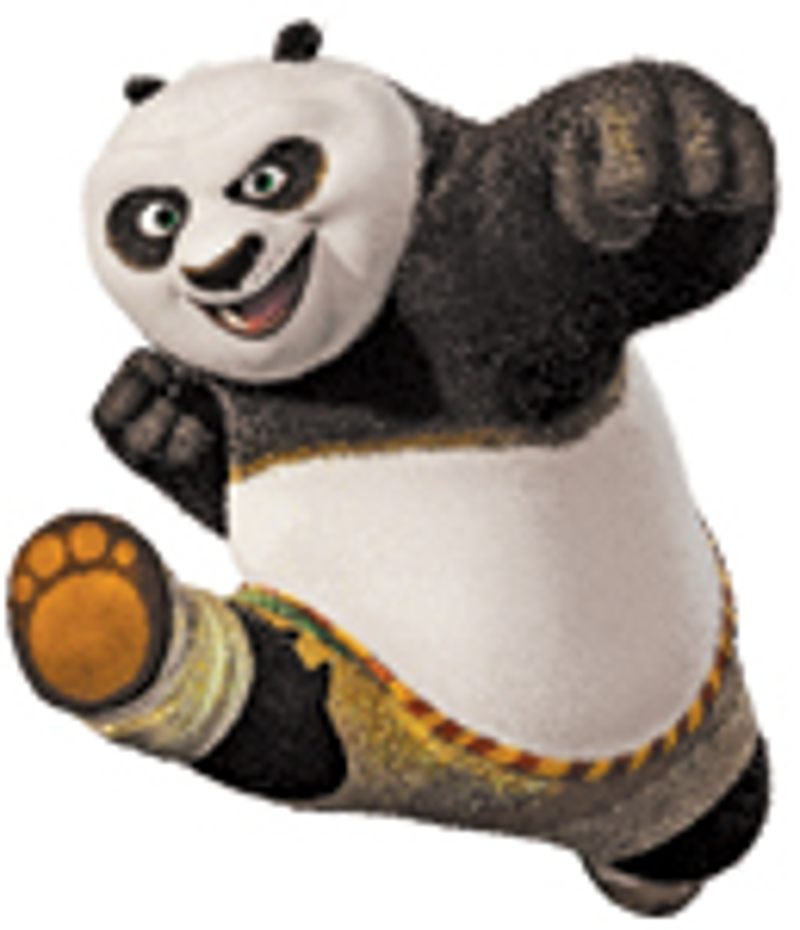 In less than three months, the consumer products group has undergone vast change, according to Francis, in order "to build a division to support a 360-by-365 process, we have been bringing in experts in apparel and hard goods. If we are going to be in the solutions business, we need to become much closer to our retail partners."
As a result, DreamWorks is in the process of setting up a nucleus of five strategic offices to better serve its retail customers. The studio has already opened an office in Bentonville, Ark., for the merchandising team at Walmart, and is planning an office in the Minneapolis, Minn., area in support of retailers Target, Best Buy and Kohl's. The Glendale, Calif., team will be narrowed in its geographical scope and service the West and the Northwest. With the acquisition of Classic Media, DreamWorks now has a New York office to serve the Northeast-based retailers, and the studio has re-opened its London office to better serve its U.K. and European retail partners.
"We would like to be talking to retailers more than twice a year when a film comes out," says Francis. "We are building an organization to do that. We have a new focus on customer service and consumers that we have not been able to provide in the past."
Similarly, Francis says that DreamWorks plans to strengthen its communications and relationships with licensees.
"We are excited to bring this all together for Licensing Expo because it is our first opportunity to address our licensing partners, and we want them to know it's a whole new era and a whole new way to play," he says. "We want them to know we are here to listen and excited to find new ways to engage with our community of licensees."
Connolly believes there is a definitive upside to almost every property in the studio, whether it's a vintage fashion program for some of the Classics properties, or the recently released
The Croods
film, which had no consumer products program at retail, yet generated $569 million worldwide at the box office.
"We have restructured to reflect the retailers," explains Connolly, who spearheaded the licensing strategy for the relaunch of Teenage Mutant Ninja Turtles last October for VIMN. "Before this team was calling on retailers with a couple of people–now we are going to have a team of 15 to 20 people who are calling on 80 percent of retail revenue drivers. We are implementing a key account strategy that some companies have stepped away from, but that I believe definitely works. We are going to give every retailer their own little piece of DreamWorks."
Connolly plans to expand consumer products across the board to every property in all appropriate categories.
"This has been a one property at a time studio that has been heavily reliant on toys," says Connolly. "If it doesn't succeed in toys, it's not a property. But in the world of licensing, that is only 18 percent of the pie."
New Focus on Franchise Development
The second biggest shift, Francis points out, is the franchise strategy.
"We have had the concept, but this is the first time we are integrating it throughout the enterprise," says Francis. "We are really thinking from the conception of the content, all the way to the consumer, and creating a timeline that is available to everyone, from the filmmakers to the public relations team. We are showing how much we believe in the strategy through investments in Classic Media and Trolls."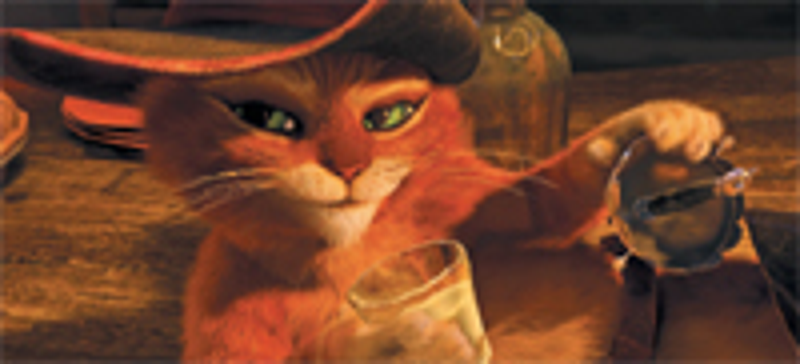 "This is literally a treasure trove that has not been leveraged to its greatest potential," says Dennis, whose responsibility is "to identify those businesses that should be nurtured, developed and planned with a sustainable engagement in mind, instead of a strong 12 weeks at the box office."
"We are in different stages with all of the brands," says Dennis. "Our expertise has been in creating these characters, films and TV shows, but we haven't followed through on creating the environment where consumers can experience multiple categories and gather to express who they are as part of the brand.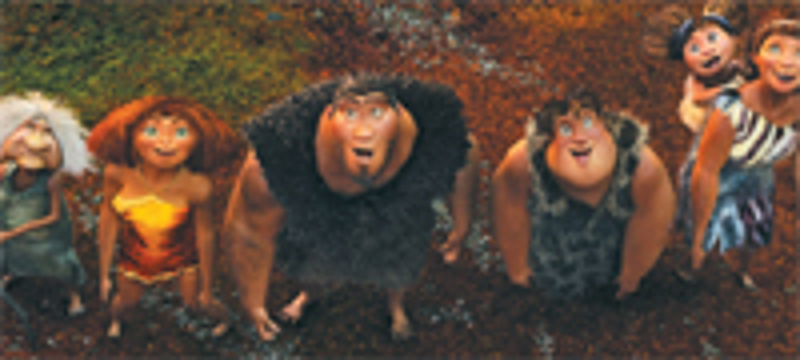 "Part of my experience at American Girl is understanding what makes girls tick–what is important to them–and how we start to create a brand with a view to 20 years, not just a view to a good opening weekend," she adds.
Dennis believes that DreamWorks' VeggieTales property has huge growth potential as a year-round franchise, especially with its upcoming 20th anniversary.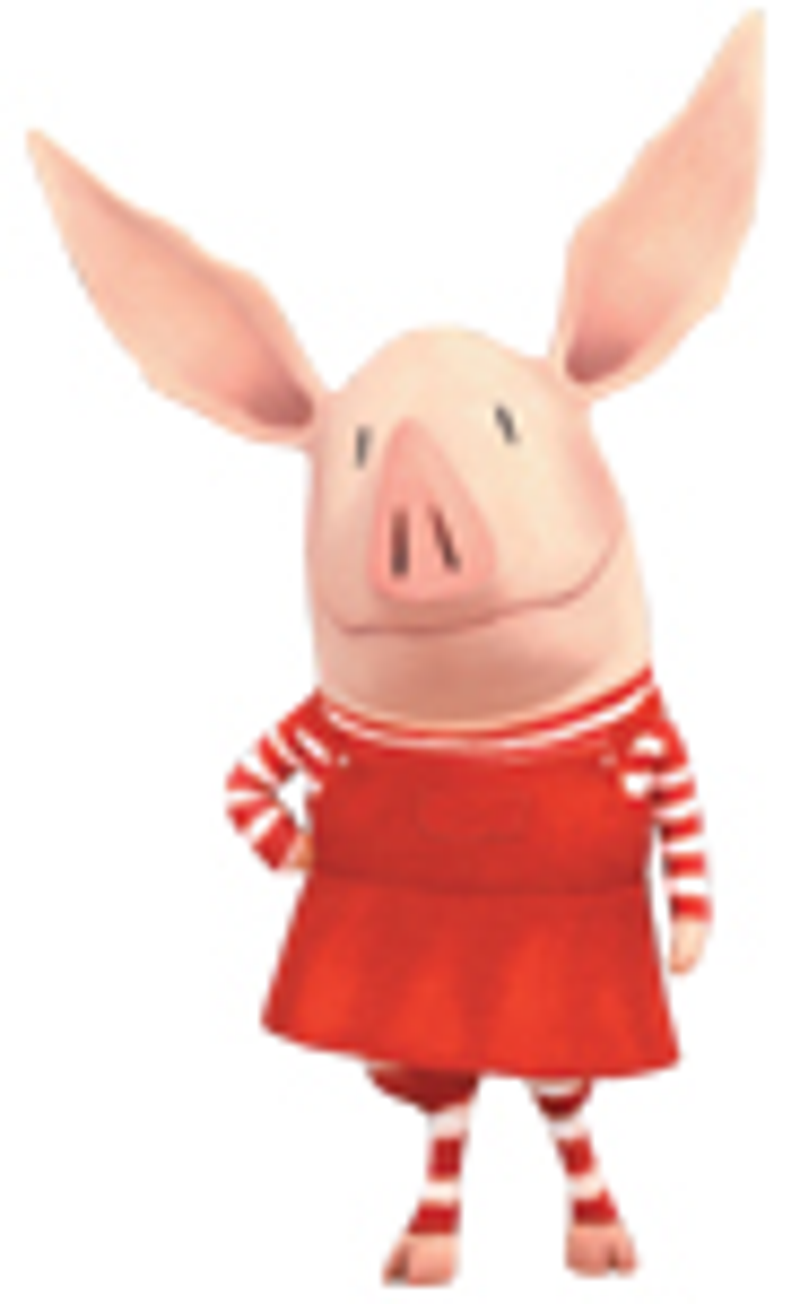 She is also focused on expanding the How to Train Your Dragon franchise throughout the year with advertising, marketing and events timed to the release of the TV series DVDs, as well as continued expansion in digital and electronics.
"We will be putting a tremendous amount of energy into publishing as well, which is something new for DreamWorks," says Dennis. "It was always about movie books which come in and out and do not provide an ongoing story to the kids' customer base. With new properties, we are going to see a lot more publishing efforts early on to start developing a fan base, a data base and fan engagement with the concept and stories."
The Classics Strategy
With the acquisition of Classic Media, DreamWorks gained a library of more than 400 characters and content, from Felix the Cat to Lassie and the Lone Ranger, which the studio has been evaluating for several months.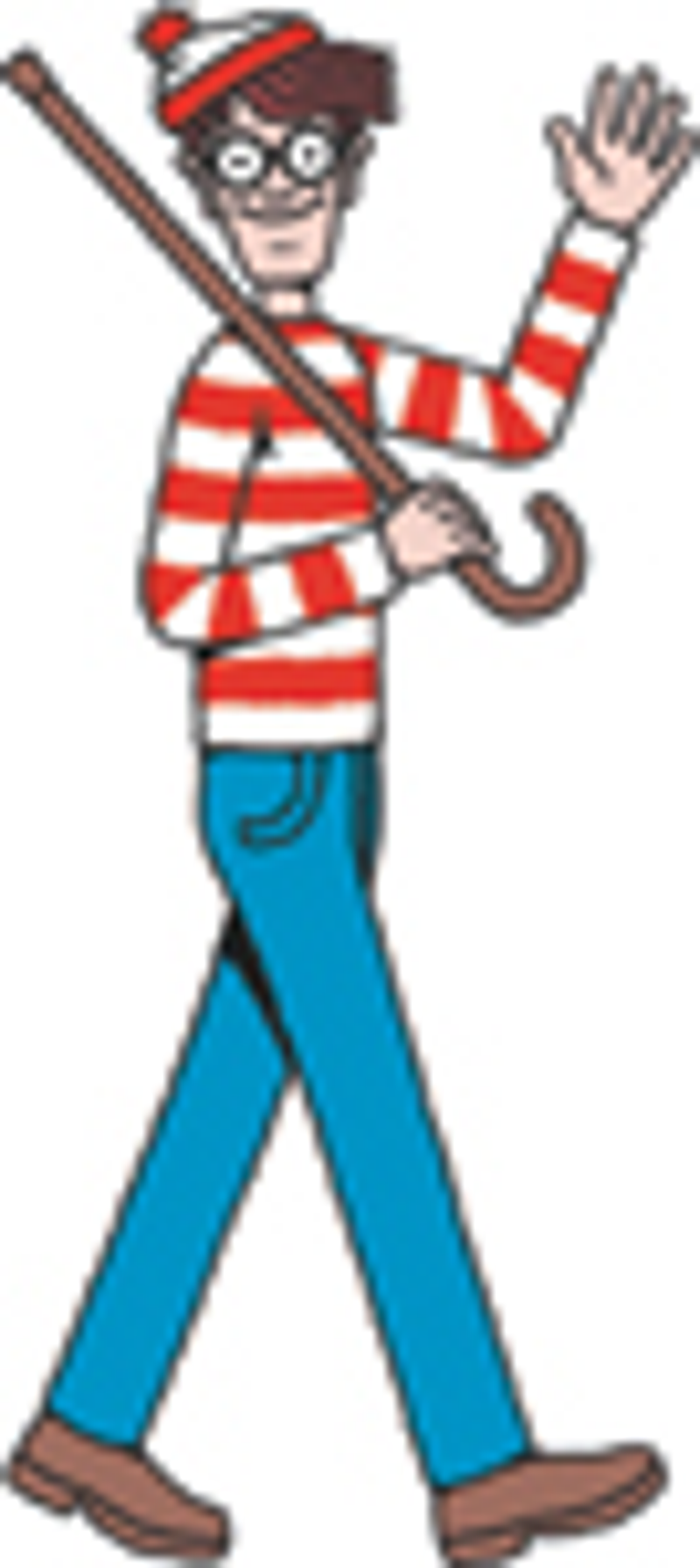 "This all can be re-introduced to new generations. It's exciting to already see the ideas that have begun to surface and the amount of truly multi-dimensional opportunities presenting themselves at a global level, which we just weren't prepared to activate in the past," says Francis.
Blake says one of the most exciting things to experience is "the shared ethos of the two companies being nimble, entrepreneurial and passionate. The enthusiasm for our properties was just overwhelming, and at Classic Media, we never had access to such expertise in creative, live events and gaming."
Blake says that DreamWorks Classics will focus in the near-term on expanding properties Where's Waldo?, Olivia and Little Golden Books, which will launch a consumer products program for the first time. In addition, Blake will leverage its popular Christmas specials with new packaging and a more unified and powerful statement.
On Location
From its widely popular themed cruises with Royal Caribbean to its theme park development in Moscow or its hotel deals with Gaylord and Sands, DreamWorks is committed to expanding its presence worldwide.
"We have incredible opportunities globally to add additional dimension to our brands by physically bringing characters to life in a fresh, new way," says Francis.
Maruyama is currently developing and expanding various projects in Australia, Brazil, Russia, China and the U.S. (See sidebar.)
The Immediate Future
Francis has quickly implemented widespread changes that will strengthen DreamWorks' position in the marketplace with retailers, licensees and consumers across existing franchises, and planning for the next three years is just beginning. Francis believes that DreamWorks has the infrastructure to focus on between 12 to 15 franchises annually, with about six mega-franchise plans and five to six additional properties that can grow into global franchises. The list of properties includes Shrek, Madagascar, Kung Fu Panda, How to Train Your Dragon, Puss in Boots, Where's Waldo? and Olivia, plus new properties including The Croods, Turbo, Mr. Peabody & Sherman and Trolls.
"We are absolutely seeing a lot of change. We are tremendously excited about what will ensue as we develop. It's like building the plane while flying it," says Francis. "It's important to be respectful of the past because what existed in the past was not broken. It's not about fixing the past, but the new strategy requires a new point of view for the business model."
Francis and the new team are thoughtfully exploring exactly where the opportunities exist across every platform, category and territory to create new businesses and reinforce DreamWorks as the global family entertainment hub every day of the year.
Trolls: DreamWork's Newest Franchise
In April, DreamWorks acquired Trolls, a property that spawned one of the most popular toys during the '60s and '90s. The acquisition reflects DreamWorks commitment to new franchises.
The studio plans to redevelop the property with content and a consumer product program in 2014, gearing up for a theatrical release in 2016.
"Trolls is one of those rare, proven and universally adored brands," says Shawn Dennis, head of franchise development. "There is incredible potential here to engage kids across multiple platforms in a way that is fun, enduring and meaningful. It is truly an amazing opportunity to be able to relaunch a brand like this one."
According to Dennis, there are some strategies that she introduced with American Girl that are applicable to Trolls.
"American Girl sits at the intersection of a brand girls love and moms trust. With Trolls, we are looking for similar positioning. It is a very different brand than American Girl, but you do have moms and grandmothers who grew up with the brand. We are also building a movie that dads and brothers will enjoy."
Dennis says one of the first touch points with the consumer product program for Trolls will be content.
"For girls to be inspired, there has to be a story," she says. "Our job with the franchise development team is to coordinate with creative to make sure that as we are creating a story and content, we are encouraging multiple ways to tell stories–different stories in film, TV publishing, etc."
The Trolls property was acquired from the Dam Family and Dam Things of Denmark. It began in 1959 when a Danish fisherman and woodcutter carved a doll for his daughter based on the legendary Scandinavian troll.
Going Live Around the World
In addition to television, publishing and the like, location-based entertainment gives DreamWorks yet another viable strategy to expand its franchises and stay connected with consumers worldwide.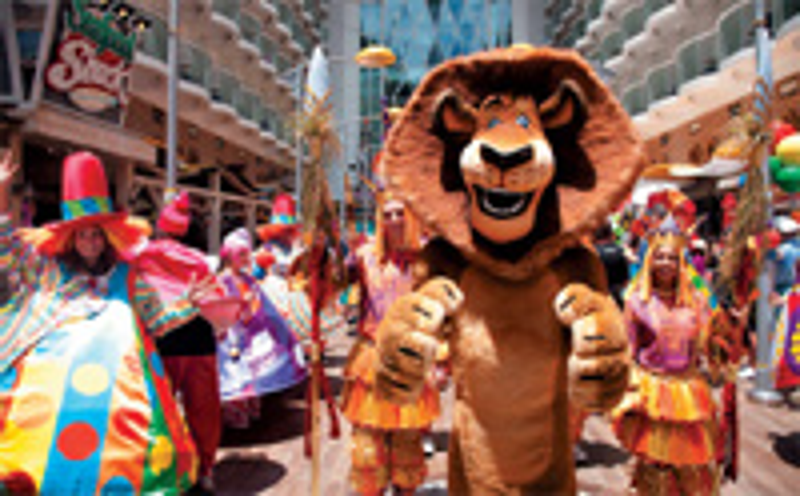 According to Yoshi Maruyama, head of location-based entertainment, DreamWorks has licensed its content to various best-in-class partners for theme parks, cruise ships, hotels, resorts and stage productions.
"What makes us different from the other divisions is that these deals are very long term, lasting 10 to 30 years," he says. "This shows the level of confidence that investors and developers have in our properties."
DreamWorks partnerships include the following:
Australia

–The DreamWorks Experience replaced a Nickelodeon-themed property at Dreamworld, Australia's largest theme park located on the Gold Coast, in 2012.

Brazil

–DreamWorks announced a partnership with Beto Carrero World, the largest theme park in Latin America, last year. The first zone is scheduled to open at the end of this year.

Russia

–In partnership with Regions GC, DreamWorks recently signed a licensing agreement to develop three indoor theme parks in St. Petersburg, Moscow and Yekaterinburg.

China

–DreamWorks has previously announced plans for the Dream Centre entertainment complex in Shanghai, tentatively scheduled for a 2016 opening.

U.S.

–DreamWorks recently announced an indoor theme and water park–called American Dream–with developer Triple Five in the Meadowlands shopping mall in New Jersey.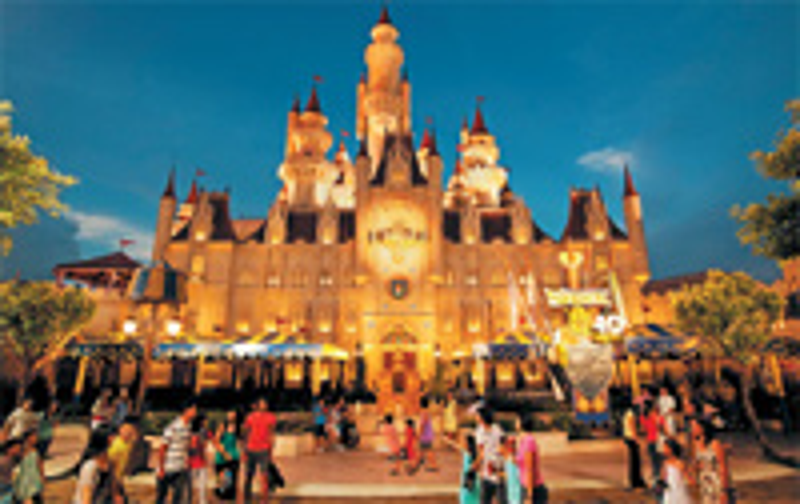 In addition to expanding its existing partnership with Royal Caribbean that now includes six cruise ships, DreamWorks recently partnered with Cotai Strip Resorts and its newest property Sands Cotai. According to Maruyama, DreamWorks Experience, which will launch in July, will include special DreamWorks room packages, a themed parade and character dining experiences, as well as a 3D light show and themed ice world.
DreamWorks also has several live stage events including "Madagascar Live" with Stage Entertainment, "How To Train Your Dragon Live Spectacular" with S2BN Entertainment and "Shrek the Musical," which toured in the U.S. and London.
"The trend of family entertainment that focuses on much smaller, mall-based centers is something that we are exploring more," says Maruyama. "Under the leadership of Michael Francis, there is really a big push in our division because it is a long-term and wonderful consumer touch point with our brands that offers explosive growth and helps to create a 365-day experience for our guests."
Read more about:
Subscribe and receive the latest news from the industry.
Join 62,000+ members. Yes, it's completely free.
You May Also Like
Loading..