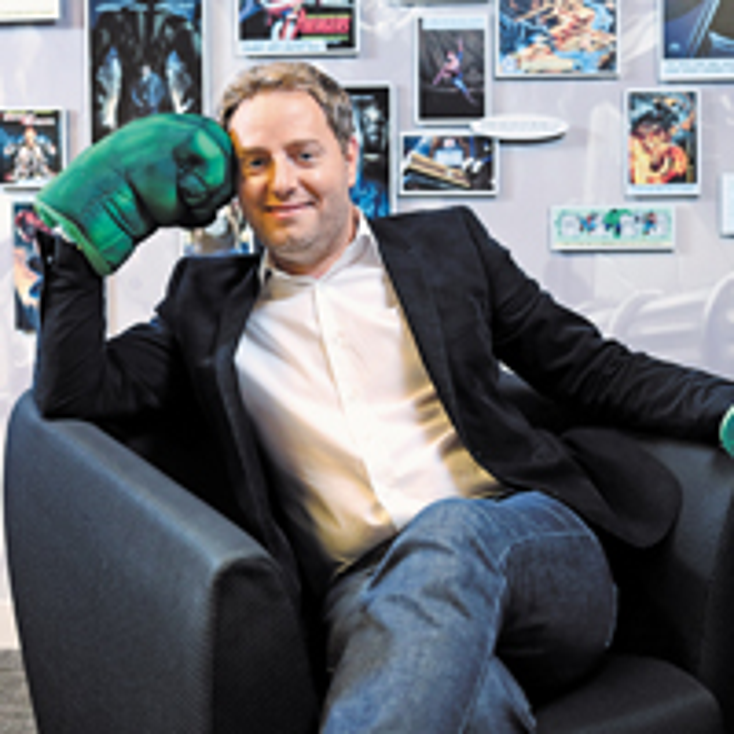 Through the years, the backdrop for Disney Consumer Products' presence at the American International Toy Fair in New York City has primarily skewed toward its popular girls' franchises such as Disney Princess and Fairies and Minnie Mouse. In fact, it's been girls, girls and more girls.
While there's no denying the success of DCP's efforts to target girls, from toddlers to teens, with various properties from Sofia the First to Teen Beach Movie, the focus at this year's New York Toy Fair will change. It's all about the boys.
DCP has never ignored boys–that has been clearly evident since the acquisition of Marvel in 2009 and the development of The Avengers franchise, and most recently with the acquisition of Lucasfilm in October 2012, which brought the coveted and iconic Star Wars franchise into the Disney portfolio.
As DCP looks ahead to summer 2014,
the message is now boys, boys and more boys.
That's not to imply that DCP has any intention of pushing the girls aside, especially considering the success of its Disney Junior properties and its latest animated hit feature,
Frozen
. If anything, DCP will continue to leverage crossover play patterns.
But the fact is that much of the fanfare in the boy's sector comes with DCP's robust expectations driven by new content, the launch of a new franchise and the return of Star Wars.
"DCP is continuing to focus on all of its core franchises, but at this year's American International Toy Fair, we want to speak to some of our legacy and emerging properties that will heat up theaters, television screens and toy aisles in 2014," says Josh Silverman, executive vice president, global licensing, Disney Consumer Products. "The immersive storytelling of our franchises, deeply rooted in both our legacy (Star Wars, Spider-Man, as well as Disney Princess, Marvel's The Avengers and Mickey Mouse) and emerging properties (Marvel's Guardians of the Galaxy, Planes, along with Disney Junior and Frozen), differentiates us from competitors."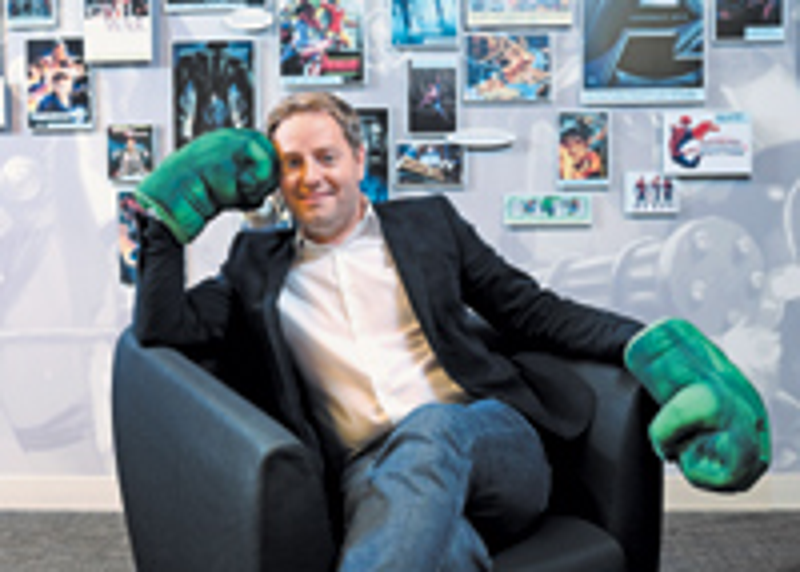 Josh Silverman, executive vice president, global licensing, Disney Consumer Products
DCP, the No. 1 licensor in the world with $39.3 billion in retail sales of licensed merchandise in 2012 according to
License! Global's
Top Global Licensors report, is pushing the parameters in the boys' sector, which it believes will result in a more dominant presence at retail beginning this summer and continuing over the next several years.
In fact, the entire boys' sector will be highly competitive worldwide over the next several years considering all the new properties in the pipeline from other licensors.
DCP's boy-driven properties, which are being unveiled to the media and partners during New York Toy Fair, are based on four primary new content initiatives that will allow the company to develop extensive and innovative products that span all ages and categories of play. The properties include:
Star Wars Rebels, which will introduce a new audience to this venerable franchise.

Marvel's Guardians of the Galaxy property unveils a "rag-tag group" of heroes and products.

The Amazing Spider-Man 2 is core to boys.

Disney's Planes: Fire & Rescue will feature new characters that extend the world of Cars.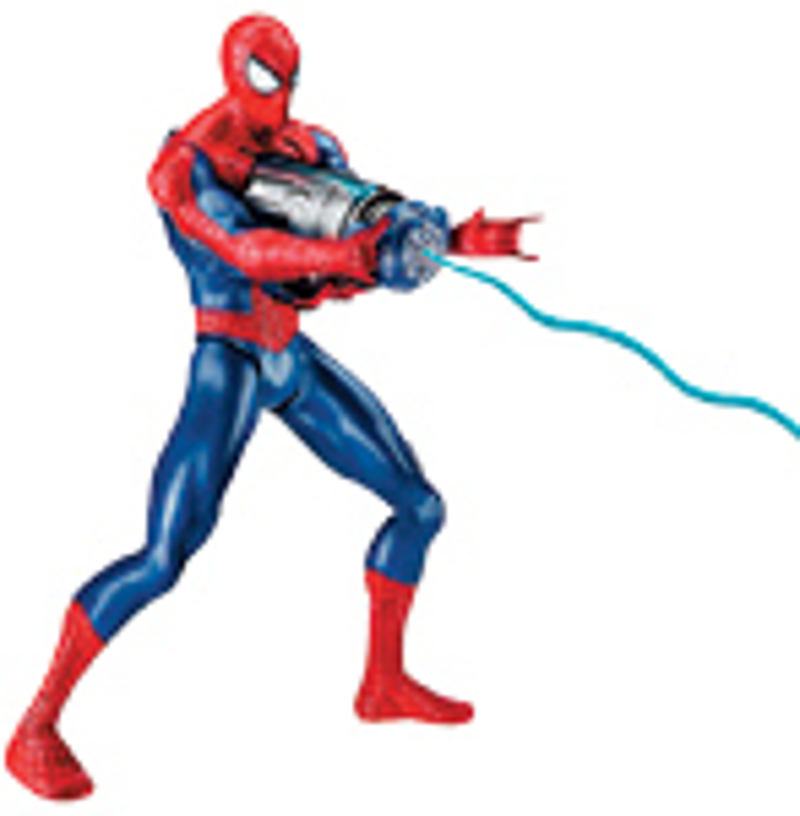 Developing this type of momentum internationally among its retail and licensee partners is akin to how DCP strategically evolved its superhero business from Iron Man into The Avengers over the past five years. It will likely be a methodical process that will cut across all aspects of the company's capabilities from publishing to digital gaming to theme parks and live entertainment.
"Spider-Man is a great example of a 365-day franchise offering new storylines through film, television, digital and print content and great product across categories for the characters to come to life with fans," says Silverman. "Since Planes launched at retail last year, we've seen a halo benefit on our Cars business, as it added even more excitement around vehicle play and extended stories for both of these top boys' properties."
According to Silverman, DCP's strategy is to have products at retail four to six weeks before content launch to introduce consumers to the franchise and build excitement for the film or television show in tandem with the studio or the channel's marketing and promotions.
"We're continuing this plan for properties already known by families and fans–
Amazing Spider-Man 2
and
Disney's
Planes: Fire & Rescue
. And given the strength and power behind the blockbuster content Marvel and Lucasfilm are known for, we know this strategy will work for the new characters and stories being introduced with
Marvel's Guardians of the Galaxy
and 'Star Wars Rebels,'" says Silverman.
These new films and TV series will certainly enhance the entire DCP portfolio, which is coming off a very strong 2013, attributed in part to films
Disney's
Planes
and
Frozen
, and the popular Disney Junior shows. (See the
License! Global
August 2013 cover story for more on these and other hit Disney properties.)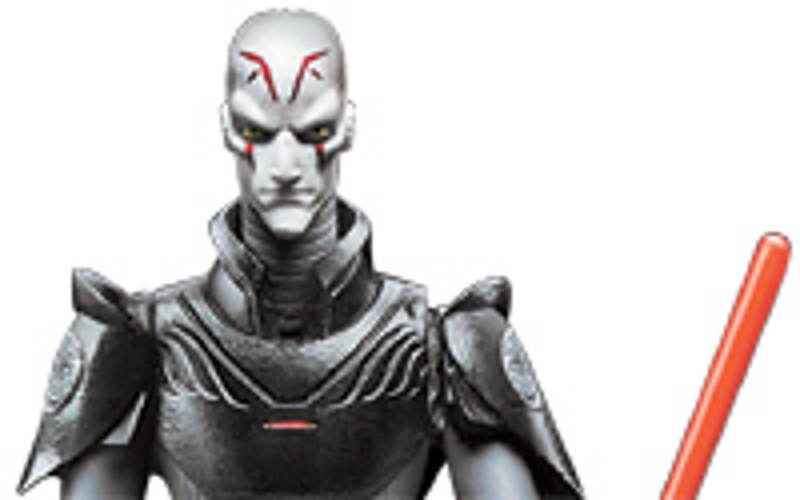 "The increase of merchandise licensing was driven by the performance of Disney Junior, Monsters University, Mickey and Minnie, Iron Man and Planes merchandise," the report explained.
In addition, according to The NPD Group's U.S. toy industry research report, licensed toys experienced an increase of 3 percent in 2013 and represented 31 percent of total industry sales, comparable to 2012. The report revealed that DCP occupied three of the top five licensed growth property spots with Doc McStuffins, Sofia the First and Planes. (Nickelodeon's Ninja Turtles and LEGO's Legends of Chima were also among the top five growth properties.) The NPD report also showed that, based on total 2013 retail sales, Disney had two of the top five overall toy properties with Disney Princess and Star Wars. (Mattel's Barbie and Monster High, along with Hasbro's Nerf, were also in the top five.)
Silverman points to Disney Princess Palace Pets and Marvel's Iron Man 3 as other examples of storytelling extensions that have resonated with retailers and consumers in the toy aisles.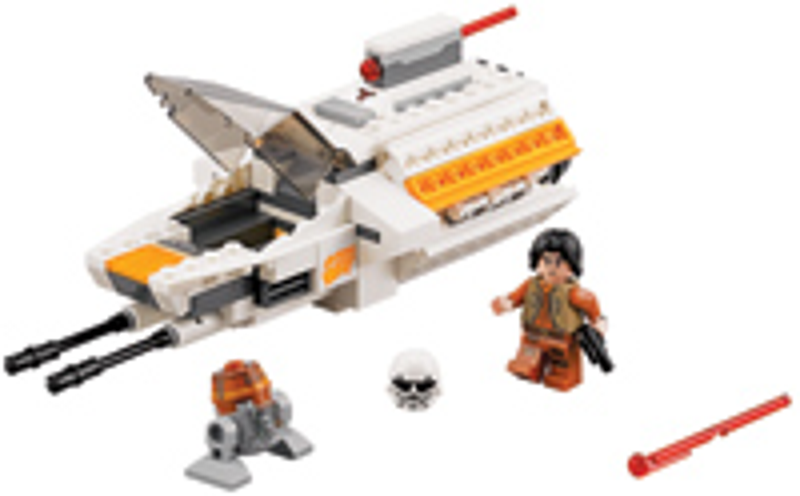 "Our licensees are really excited about these properties and have worked on some truly creative and engaging products across categories that bring our characters' stories to life," says Silverman. "Innovative and creative products that will continue to tell a story, provide immersive storytelling and leverage the action on-screen, taking the soul and spirit of what's going on and bring it home to the consumer."
Among DCP's top licensees are:
Disney's Planes: Fire & Rescue:

Mattel, Thinkway, Huffy, Hallmark, Wonderforge, Jay Franco, Delta, Payless, Fast Forward and Komar.

The Amazing Spider-Man 2:

Hard line licensees include Blip, C-Preme, Hasbro, Huffy, Jakks Pacific, Just Play, KidDesign, LEGO, Mattel, Peavey, RideMakerz and Thinkway; cross-category licensees are Rubie's Costume Co., Disguise, Crunch Pak, Den Tek Oral Care, General Mills, The Kellogg Company, P&G, Childrens Apparel Network, Mighty Fine, Under Armour, Crocs, Reebok International, Vans, Delta Children's Products and Jay Franco.

Marvel's Guardians of the Galaxy:

Hasbro, LEGO, C-Life, Huffy, Jay Franco, Hallmark, Disguise, Mad Engine, Zaks, Funko, KidDesign, Mattel, Peavey, Turtle Beach and Sideshow Collectibles.

Star Wars Rebels:

Hasbro, Jakks Pacific and LEGO.
DCP has raised the bar in the boys' sector with its four properties that cut across age groups and categories, offering an unparalleled breadth of products that will have a significant impact at retail this summer and over the next several years.
"DCP continues firing on all cylinders in 2014," says Silverman. "These four properties are just a highlight of all the fun and innovative products and content to come."
For the passionate consumer products thought leader Silverman, who has been in his current position since November 2011, it always reverts back to the content.
"It's the deep storytelling that differentiates DCP from its competitors," Silverman concludes.
Four for the Boys... and Girls Too!
Spider-Man (Andrew Garfield) returns to the big screen to fight yet another formidable villain bent on terrorizing New York City. But with the emergence of his latest foe, Electro, and the reappearance of his old friend Harry Osborn, Peter Parker discovers the link between his enemies. This film also stars Jamie Foxx, Emma Stone and Dane DeHaan.
Disney's Planes: Fire & Rescue
Release date–July 18, 2014
When Dusty (voiced by Dane Cook), a world-famous air racer, learns that he may never race again, he must switch gears and join forces with veteran fire and rescue helicopter Blade Ranger and his courageous team, which is charged with protecting historic Piston Peak National Park from wildfire.
Marvel's Guardians of the Galaxy
Release date–August 1, 2014
Marvel's Guardians of the Galaxy heads to the skies far above and follows the exploits of Peter Quill (Chris Pratt), an adventurer and also the object of an unrelenting bounty hunt with implications that could destroy the entire universe. Quill must join forces with a band of disparate misfits–Rocket, a gun-toting raccoon (voiced by Bradley Cooper); Groot, a tree-like humanoid (voiced by Vin Diesel); the deadly and enigmatic Gamora (Zoe Saldana); and the revenge-driven Drax the Destroyer (Dave Bautista)–to rally his rag-tag rivals for a last stand to save the galaxy.
This new animated TV series continues the Star Wars saga with all-new adventures. As the series begins, Imperial forces have occupied a remote planet, ruling with an iron fist and ruining the lives of its people. But there are a select few who are brave enough to stand up against the endless Stormtroopers and TIE fighters of the Empire: the clever and motley crew of the starship Ghost.
Subscribe and receive the latest news from the industry.
Join 62,000+ members. Yes, it's completely free.
You May Also Like
Loading..