The Toei "Peter Rabbit" exhibit in Japan.
Penguin Ventures
The world of
celebrates its 120th anniversary this year. With new location-based experiences, consumer touchpoints and celebrations to mark the "year of the rabbit," David Sprei, commercial director,
, has had a busy first year on the job. Sitting down with License Global, Sprei explains how he's looking to drive a new era for Penguin brands, fans and audiences through exploring new growth opportunities.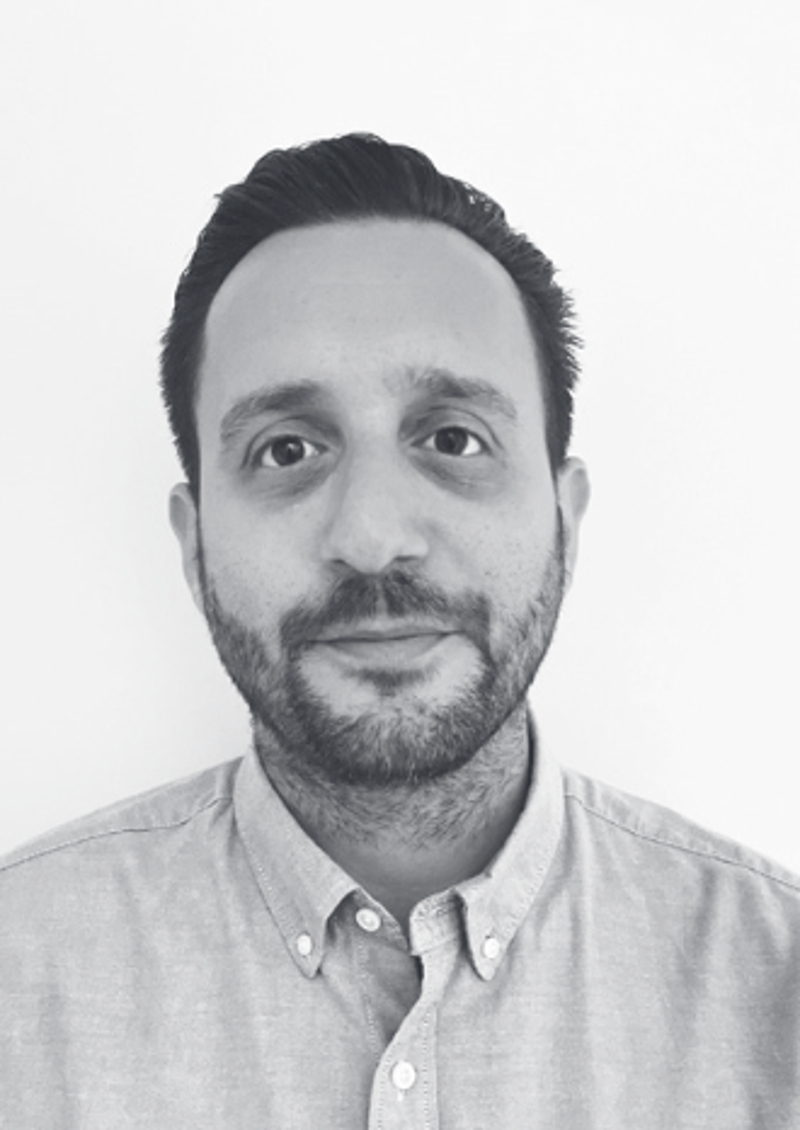 "Firstly, what a year it has been," says Sprei. "Getting to know the team, the wider business and having the opportunity to meet many partners has been great. Our biggest opportunity for growth starts with the existing portfolio and taking it to new audiences as we strive to be off the page and on an adventure. We need to be more digitally relevant and take an always-on mindset into this channel. We have a lot more work to do in this space. Still, we are planning some fantastic partnerships across the digital landscape, which, as we know, is vast and competitive. Still, it enables us to reach global consumers quickly and ultimately give fans what they want, when they want it. Although we work collaboratively within Ventures, I have clearly defined the teams across creative, sales and operations, including introducing new roles in retail and e-commerce and expanding the sales and creative teams with new hires. This sets us up for future growth with a team of experts who care for the portfolio and understand the importance of what we do."
Never
miss the latest brand licensing news, market trends, and in-depth analysis from License Global. Sign up to receive the License Global weekly newsletter. 
Classic Stories in a New Era
With a portfolio of classic properties from "Peter Rabbit" to "
" Penguin Ventures has impacted people's lives worldwide. To take the mantle of futureproofing the audiences of classic literary brands while still paying homage to the true essence of each property is a "once in a career opportunity," according to Sprei, and a responsibility he takes very seriously. "We have a diverse mix of global fans, from adult super-fans in Asia who as children learned English in school by reading 'Peter Rabbit,' to the U.K. where families get together as a ritual to enjoy festive family fun and watch 'The Snowman' on Channel 4 every year," says Sprei.
"One key element of the Penguin Ventures portfolio of classic literary brands, characters and stories is the strength presented by its combined heritage. Each brand has its place in our cultural fabric, often unaffected by broader consumer trends; however, one must adapt and embrace change to grow. "We are fortunate to have a portfolio of timeless classic properties that don't rely on trends to maintain their success," adds Sprei. "Nonetheless, we are aware of retail's changing landscape, consumer demand and the opportunity that the digital world represents. Our live and experience business is exciting and fast-moving, as new technology enables us to continue to engage with our family audiences, bringing our heritage properties to the next generation in entirely new and unexpected ways. Families are seeking ways to enjoy precious time together, to make lasting memories and experiences do just this."
Partnering with Histrionic for a multiyear license, the Peter Rabbit Garden Adventure launched this year as a touring family experience, starting at Blenheim Palace's iconic gardens. With new initiatives focused on e-commerce and digital retail, Sprei explains how 120 years of organic growth and childhood memories act as the perfect foundation for the next century of Peter Rabbit.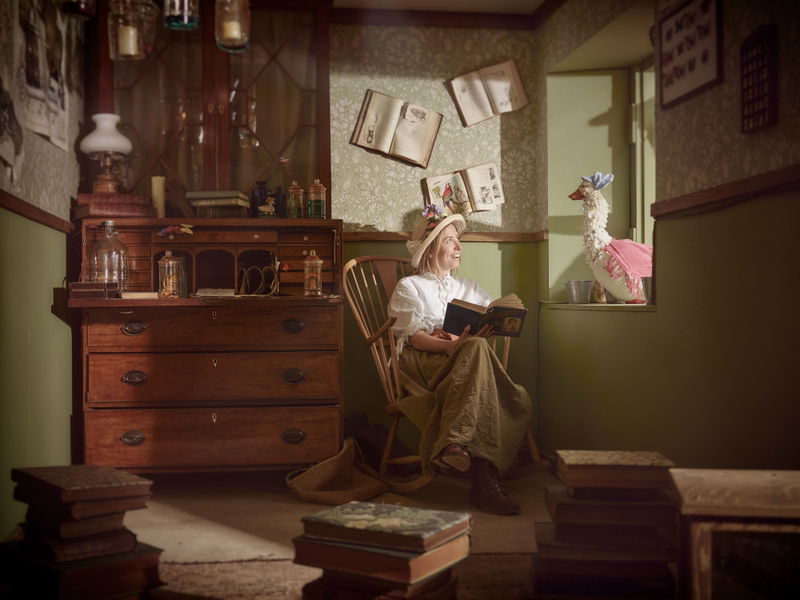 The Year of the Rabbit
"We've stayed true to the brand while creating the momentum needed to grow our product offering, reach more markets and more fans," says Sprei. "Our brand refresh was rolled out ahead of the anniversary year, enabling our partners and licensees to use the suite of new creative assets to ensure a cohesive and impactful campaign throughout 2022. The long-term Grow with Peter Rabbit initiative, launched earlier this year, has brought the brand to a new and diverse audience in a significant way – delivering real-world impact while marking the 120th anniversary of Peter Rabbit and continuing Beatrix Potter's legacy of conservation. This year we've launched our
second collaboration with Cath Kidston
, an incredibly successful DTR with Marks & Spencer and a new immersive Peter Rabbit experience at Blenheim Palace. Internationally, we've launched a multi-city touring exhibition of original Beatrix Potter artwork in Japan, and we still have more to announce this year!"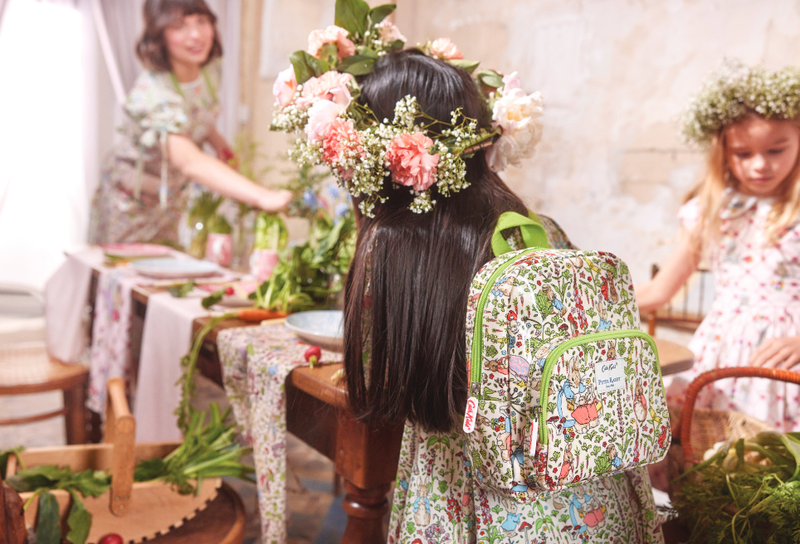 One of the most appealing factors of the Peter Rabbit brand is its cross-category versatility. With the rebrand in full swing, The World of Peter Rabbit is taking form across all ages of family fashion with new partners such as Cath Kidston. So, where can Peter Rabbit go from here, and how does David Sprei plan on moving the brand across categories for further growth?
"Parents trust our brands, and kids resonate with them, which is the perfect formula for continued success. This means we attract new partners to join us while existing partners want to expand into new categories and territories. Our portfolio has stood the test of time, which gives us the confidence to explore new opportunities and experiences to meet consumer demand. In addition to high-profile activations such as the Japanese exhibition and our brilliant Blenheim Palace experience, we also launched The Peter Rabbit Story Time Trail, our low-tech, sustainable touring panel exhibition this year. We wanted to ensure that the widest-possible family audience could experience Peter Rabbit. This exhibition is accessible to all parts of the U.K., focusing on regional areas or venues struggling to get people back through the doors following the pandemic."
Bringing Classics to Life in New Ways
Of course, Penguin Ventures isn't solely dedicated to The World of Peter Rabbit, with cultural mainstays such as "The Snowman" and "Flower Fairies," the 1923 book of illustrations and verse by Cicely Mary Baker.
"2023 marks the 100th anniversary of Cicely Mary Barker's exquisite 'Flower Fairies,'" adds Sprei. "We currently have more than 100,000 engaged fans on Instagram, so we know there is a sustained passion for this property. As a direct-to-consumer channel, Instagram has been an incredibly effective tool to gauge the appetite for even more products and experiences from our fans. These beautiful illustrations will be showcased at Brand Licensing Europe to offer inspiration for potential collaborations throughout next year and translate beautifully in lifestyle, homeware and fashion spaces, to name a few. The World of The Snowman
sees two anniversaries this year
– 40 years of 'The Snowman' animation and 10 years of 'The Snowman and The Snowdog.' As always, we will ensure that this seasonal property continues to be at the heart of festive family celebrations by expanding our product ranges while growing our retail placements and experiences. In 2023 there will be even more opportunities for partners to be involved as we encourage families and fans to escape into the World of The Snowman with our core themes of travel, mindfulness and dreams."
Next Steps for Penguin
Boasting more than a century of organic growth continues to act as an example of licensing at its very best, acting as a melting pot of new initiatives, multi-generational audiences, broad appeal and long-standing audience and consumer trust, allowing Penguin Ventures to take brands off the page and further into the lives of its fans. Looking to the future, Penguin Ventures is focusing on the reach of its indelible reputation by building out best-in-class partnerships and engaging audiences worldwide.
"I certainly want to grow the portfolio – we are children's literary specialists, so anything we onboard into Ventures would always have publishing at its heart and offer opportunities across the wider business," adds Sprei. "We will continue to explore how we can optimize our business online and bring any new properties into this space in an authentic and relevant way. We also want to deliver meaningful growth across our existing key markets including the U.K., North America, China, Japan and Australia, as well as strengthening our presence across Europe." With the Year of the Rabbit taking place in 2023, neither Penguin Ventures nor David Sprei are expecting things to quiet down as their classic portfolio of brands keeps building momentum.
Read more about:
Subscribe and receive the latest news from the industry.
Join 62,000+ members. Yes, it's completely free.
You May Also Like
Loading..