Crayola, Agency 808 Launch Museum Exhibition
Crayola, Agency 808 Launch Museum Exhibition
The colorful exhibit has been unveiled at The Franklin Institute.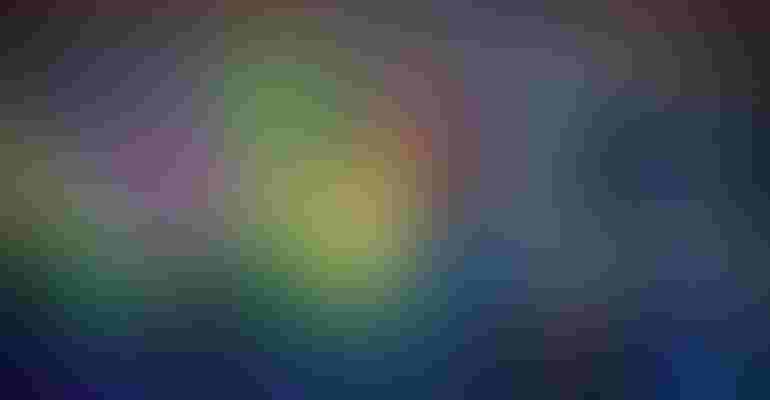 Crayola has announced a new, state-of-the-art museum experience called the Crayola IDEAworks: The Creativity Exhibition.
The exhibition is produced byAgency808 in collaboration with The Franklin Institute, a science museum and leader in science and technology learning. IDEAworks, an acronym for Identify, Define, Explore and Assess, will challenge visitors with activities meant to hone problem-solving skills and empower their own unique creativity.
"Crayola IDEAworks: The Creativity Exhibition pushes the boundaries on every industry norm," says Clayton Ferguson, principal and executive producer, Agency808. "We've pulled together a team of the brightest and most experienced minds in the business to design an exhibition that fosters creative problem-solving skills through interactive challenges in a way that has never been done before."
The Franklin Institute will present the exhibition in the Nicholas and Athena Karabbots Pavilion and in the Mandell Center. PECO, a corporate partner for the institute, will act as presenting sponsor and Liberty Coca-Cola is the associate sponsor.
"The Franklin Institute is thrilled to host the world premiere of this state-of-the-art exhibition, Crayola IDEAworks: The Creativity Exhibition," adds Larry Dubinski, president and chief executive officer, The Franklin Institute. "Success in science requires a creative mind, and this Crayola experience brings the art of scientific thinking to the forefront – sparking curiosity, asking the 'what-if' questions and continually evaluating and re-imagining problems to find innovative solutions."
The opening space, the workshop, has a section dedicated to each letter of the IDEAworks acronym and features questions and puzzles. Next, guests will enter the Colorverse, where they will travel to the fictional City of Crayopolis, a thriving Mars colony and a sea base to create solutions to complex scientific issues. Then, during the finale, guests will receive a summary of their unique strengths during the adventure.
"Crayola believes everyone has creativity innately inside of them, and we continue to look for new ways to ignite it," reports Warren Schorr, vice president business development and global licensing, Crayola. "This exhibition highlights the spirit of innovation and invention that flows throughout the company with the omnipresence of 'What If?' that is at the heart of the brand's true north. Everyone at Crayola could not be more excited to partner with Agency808, who has assembled the best in class creative and development team to bring this vision to life!"
The world-premiere of the U.S. tour launches at The Franklin Institute in Philadelphia, PA on Feb. 13, and tickets are now on sale to the public. The exhibition is planning on embarking on a multi-city U.S. tour.
For the latest news in licensing from companies in this category, click here.
Subscribe and receive the latest news from the industry Article
Join 62,000+ members. Yes, it's completely free.
You May Also Like
---