BLE: Planeta Junior Debuts Children's Properties
BLE: Planeta Junior Debuts Children's Properties
EUROPE–At this year's Brand Licensing Europe, Planeta Junior will unveil new shows as well as present its classic properties.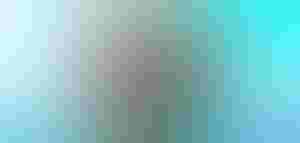 "Zak Storm," "Miraculous," "Power Players" and "Pixie Girl," among others, will all be on display during the annual European trade show.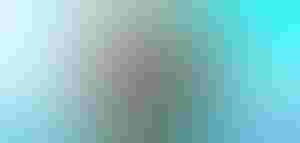 EUROPE–At this year's Brand Licensing Europe, Planeta Junior will unveil new shows as well as present its classic properties.
Properties that will be showcased during BLE include:
"Zak Storm"– This action-adventure series tells of the adventures of Zak Storm, an adventurous kid swept into the Bermuda Triangle while trying to win a surfing competition. Once inside, Zak finds a magical sword that allows him to transform into a super pirate who'll face the numerous perils of Seven Seas of the Triangle. Zak sails the Triangle's seven mysterious seas with an otherworldly ship and crew.

"Miraculous, Tales of Ladybug & Cat Noir"–A 3D CGI animated comedy action TV series airing in over 120 markets. Marinette is an adolescent who transforms into super hero Ladybug. Her friend Adrian has also a secret identity and goes by name of "Cat Noir." However, both don't know about each other's alter-ego but their paths will cross during their different adventures.

"Power Players"– about a new team of secret heroes and toys brought to life by a child. The little problem solvers bring all the fun of "Mission Impossible" as they follow the mission plans of their creator.

"Pixie Girl"–This animated series follows Pixie and her human friend as they explore New York City while battling the city's evil witches, who scheme to cast away the city's elements of nature. Using magical pixie powers, Pixie Girl must race a ticking clock, to thwart the witches' evil plots and return to the safety of Central Park.

"Gormiti"–When four boys from the elemental realms of Gorm go looking for a lost Tower, they embark on the most epic adventure of their lives: the return of the Gormiti.

"Maya the Bee"–The new season of "Maya the Bee" will feature new adventures with Maya, her best friends and a new guest named Theo, a young bee with a prosthetic wing.

"Wissper"–This animated preschool series follows the adventures of a little girl who can communicate with animals, allowing her to understand their problems and help solve them.

"Baby Heidi"–This version of the classic "Heidi" series for babies and toddlers features a new design and softer colors; however, it maintains the same values for which the original series is known.

"Super Wings"–This series continues to follows the adventures of Jett, a plane that travels around the world delivering parcels to children. Jett solves problems with the help of his friends the Super Wings and together, they team explores different countries and learn about the diversity of new cultures.

"Robot Trains"–"Robot Trains" follows the home of Train World, which is home to locomotives including special trains who can transform into robots. One day, all of the tunnels are blocked and strange things start happening. Kay, the fastest train, is the only one capable of getting through blocked tunnels and holds the key to saving Train World.
Subscribe and receive the latest news from the industry Article
Join 62,000+ members. Yes, it's completely free.
You May Also Like
---