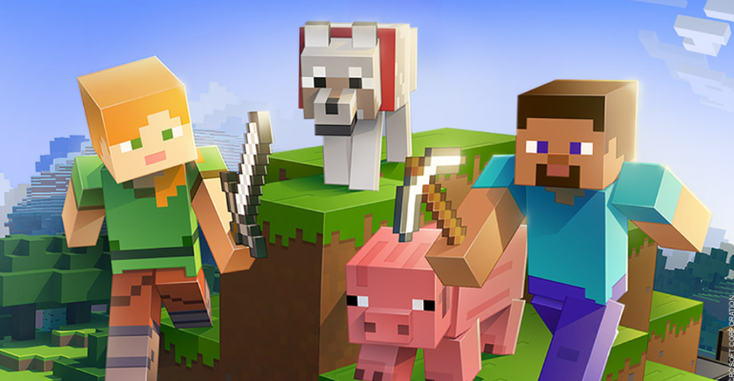 In a world first for "Minecraft," thousands of Australian fans recently experienced the video game of all time like never before.
The Big W exclusive in-store "Minecraft" Scavenger Hunt game incorporated many of "Minecraft's" favorite characters and was developed with challenges for players to explore, problem-solve and use their skill to complete the hunt, bringing all the excitement of the game to life for the first time in a retail environment.
"Big W is committed to creating retail experiences that excite our customers both in-store and online," says Christine Faulkner, head, commercial, toys and leisure, Big W. "Minecraft has a massive fan base in Australia, and we are proud to be the first retailer in the world to deliver an event of this kind."
The "Minecraft" Scavenger Hunt game experience featuring QR code and augmented reality technology began at the entrance of each store and required players, with the use of clues, to identify, locate and scan "Minecraft" characters on point of
sale throughout the store to solve the puzzle. Upon completion, players were rewarded with a $5 discount redemption code to use when purchasing "Minecraft" products online.
Fully supported in-store with point-of-sale standees, wings and floor decals, the "Minecraft" Scavenger Hunt was also heavily promoted via Big W's website and catalog. Big W stocks a full range of "Minecraft"-branded products including toys, apparel, homewares, publishing, footwear and accessories.
"We are thrilled to have launched this worldwide landmark 'Minecraft' Scavenger Hunt experience in Australia at Big W," says Bob Brennecke, retail director, Minecraft. "A true world first, over 5,000 Australians completed the in-store experience that, like the game, required them to explore and problem-solve. Not only was the 'Minecraft' Scavenger Hunt supported in-store with game point of sale, but Big W's extensive product range truly made it a one stop shop for all things 'Minecraft.'"
The "Minecraft" Scavenger Hunt was an exclusive retail experience and web-based game which was created by "Microsoft," Canada's Intergalactic and "Minecraft's" Australian and New Zealand licensing agency, Merchantwise Licensing. "Minecraft" Scavenger Hunt creative, including the in-store and online creative assets, were developed by Australian creative agency Three Scoops.
Subscribe and receive the latest news from the industry.
Join 62,000+ members. Yes, it's completely free.
You May Also Like
Loading..