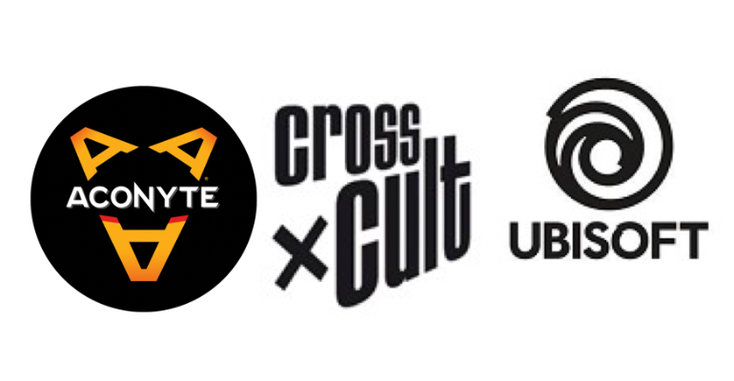 Asmodee Entertainment has announced that Aconyte, the fiction imprint of global games group Asmodee, has licensed its range of all-action novels set in the worlds of Ubisoft's video games for German translation by pop culture publishing house Cross Cult. The deal was concluded by Asmodee Entertainment's licensing manager, Alexander Thieme. 
"Cross Cult, already expert in countless TV and cinema franchises, is delighted that novels based on Ubisoft's popular games are now joining the program," says Andreas Mergenthaler, publisher, Cross Cult.  
As part of its ongoing partnership with Aconyte, Cross Cult has already brought two novels based on Ubisoft's recent game launches to German readers: "Watch Dogs: Day Zero" and "Assassin's Creed: The Ming Storm." For the new Ubisoft novels program that will start in spring 2022, Cross Cult is creating an entirely new range in their novels division. 
Beginning next April, six new novels per year are planned as part of the multi-year partnership – novels
set in the worlds of "Assassin's Creed," "Watch Dogs," "Tom Clancy's The Division" and "Splinter Cell," among others. These series will explore never-before-seen parts of these settings to create a variety of original stories, some revealing the hidden histories of characters. 
"Novelizations that tell the story behind new games are always great fun, but these previously untold stories, characters and settings will really bring some of Ubisoft's most exciting worlds to vivid life," says Marc Gascoigne, publisher, Aconyte.  
The originals are being published in the U.S. and U.K. by Aconyte Books, with whom Cross Cult already has a multi-year partnership for a wide range of novels based on Asmodee board games and the Marvel Universe.  
"With these novels, gamers will have the opportunity to enjoy adventures in the worlds of their favorite settings for even longer," says Markus Rohde, novel program manager, Cross Cult. "The worlds will be even bigger, even more exciting. And yet they offer just as wonderful an introduction to new fans of thrillers, dystopian fiction, historical adventure and more." 
  Meet Asmodee Entertainment at Brand Licensing Europe –
Subscribe and receive the latest news from the industry.
Join 62,000+ members. Yes, it's completely free.
You May Also Like
Loading..