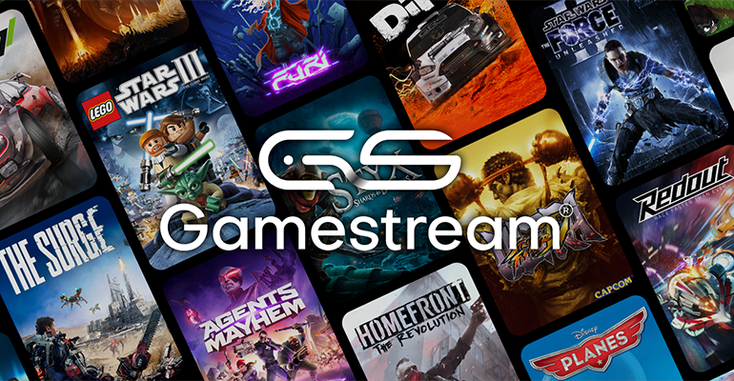 Cloud gaming offers players the seamless entertainment experience of streaming video games direct to the television via a subscription service. Only recently, cloud gaming became a focal point for streaming giants such as Amazon and Netflix, with console giants already pioneering the experience on their platforms.   
Gamestream
, a cloud gaming technology company that has acquired the rights to over 300 titles from publishes such as Disney and Capcom, provides publishers with the technology to extend their brands into cloud gaming and gives players in-game immersion on the go.  
License Global 
spoke with Ivan Lebeau, president, founder, Gamestream, to better understand the future landscape of the video game market.  
License Global
: What is cloud gaming and why is it forecast to be worth more than $5 billion by 2023?  
Ivan Lebeau: In a nutshell, cloud gaming offers gaming experiences using only a reliable internet connection and the devices most of us already own. It provides ultimate freedom
and flexibility, requiring no specialist gaming hardware such as a console or gaming PC, no costly purchases of individual games, and no lengthy downloads or updates.  
Cloud gaming achieves this by using the processing power of servers rather than individual devices. The game is rendered on the server and streamed to the player's device for them to play. It's just like Netflix or any other streaming platform. The crucial difference is that the server needs to recognize and react to player inputs within a few milliseconds with cloud gaming.  
The sector is forecast to be worth more than $5 billion in the next couple of years because it's disrupting the traditional business models of gaming – much like Spotify and Netflix did for music and television – and democratizing the joys of video games experiences. While it will eventually fundamentally alter the ways we play video games across the entire spectrum, cloud gaming is a particularly perfect fit for casual and "midcore" gamers who prioritize convenience and value. Cloud gaming offers them seamless access to the content they experience in other areas of their lives from those services such as Netflix.  
Technology giants such as Amazon, Google and Microsoft are already in the cloud gaming market. I also expect to see more content providers themselves offer their cloud gaming services, much like Disney+ has done with its incredibly successful VOD strategy, which has resulted in increased brand affinity for Disney across millions of screens at home and on the move. By having their own branded cloud gaming solution, publishers can use this channel to increase community engagement. Ubisoft is one example of a publisher that is beginning to embrace self-publishing via cloud streaming. Its cloud gaming solution Ubisoft+ offering is currently in beta for its US subscriber base, providing access to select Ubisoft games via the Luna and Google Stadia cloud gaming platforms. Most of these publishers will combine a leading cloud technology solution like Gamestream's or Stadia's with their proprietary content rather than building a whole new technology stack themselves.  
What kind of technologies are helping this forecast become a reality? We know that Netflix has just stepped into gaming officially.  
Good timing! Netflix has just announced to the market that it's getting into gaming by hiring a former EA executive. Signs so far are that this is more of a toe-dipping exercise than a full-frontal assault, with Netflix initially offering some mobile gaming content that ties in with its video content. The technological synergies between creating a video on demand (VOD) platform and cloud gaming service aren't necessarily as great as you might think, which possibly explains Netflix's measured approach. The technical challenge of streaming video games is higher than streaming video. With video games, player actions dictate the next image that needs to be shown, while TV and movies are the same every time. As I mentioned, it's why most content owners look to use third-party tech.  
Likewise, brands that succeed in gaming must have compatible DNA, a deeply embedded knowledge and expertise in games industry culture. So, I think it is smart that Netflix is looking to build on its track record of interactive video content such as "Black Mirror: Bandersnatch" rather than rushing to become a leading cloud gaming platform.  
Why is this a perfect place for, as you put it, legacy content and brands that hold IP rights for retro games and globally beloved characters?   
Gamestream licenses amazing games from 60 legendary publishers such as Deep Silver, Disney, Capcom and Codemasters. But cloud gaming is not yet the primary revenue stream of successful publishers.  
While AAA games are likely to launch on PC or console, sometimes exclusively, there are vast numbers of gamers who want to play these games but don't own gaming hardware, can't afford a $70 game on launch day, or enjoy gaming but prioritize value and convenience.  
That's why these huge publishers license their content to us - it's a ready-made fanbase they might not typically reach and an additional revenue stream. Our platform is a valued second home for Everest and Tracker from "Paw Patrol" or Merida from Disney's "Brave," who are then enjoyed by more families and casual gamers across the globe. These gamers, who make up the highest growth segment in the cloud gaming market, would rarely purchase games individually - the games in our catalog would cost thousands of dollars that way - but love the convenience of flexible, unlimited gaming experiences.  
What do you see for the future of the cloud gaming environment?  
The future success of cloud gaming relies on achieving mass-market scale, which can only happen with the right mix of technology and high-quality content. As we move to 5G technology and beyond, consumers will expect amazing gaming experiences on the go, and content providers will respond.  
Microsoft is the de facto leader in the B2C cloud gaming space. Facebook has rolled out its cloud gaming service to 98 percent of the US. The market sees that gaming's direction of travel is towards the cloud. Various providers are looking to become the Spotify or Netflix of games (Netflix is unlikely to be this anytime soon).  
Gamestream itself is aiming to reach 400 million potential users by the end of 2022, in part through an expansion of our existing cloud gaming service with Telkom Indonesia to mobile devices and a major new partnership in India. We're always finding new ways to leverage our technology.   
As well as providing cloud gaming services for brands such as Accor and Bouygues Telecom, we're also working with content creators to launch their platforms and become media owners. The economic opportunity for cloud gaming providers and the entertainment licensing industry is enormous.   
Bottom lines are important. But we'll never neglect our mission to democratize the joys of video gaming. Inspired by the game "Re-Mission," which has been shown to help young people navigate their cancer diagnoses and treatments, we at Gamestream firmly believe in the healing power of video games. We work closely with BePlayer One, which aims to make gaming more inclusive for disabled people, and L'École des Héros, which helps teenagers overcome social anxiety through games. 
Subscribe and receive the latest news from the industry.
Join 62,000+ members. Yes, it's completely free.
You May Also Like
Loading..