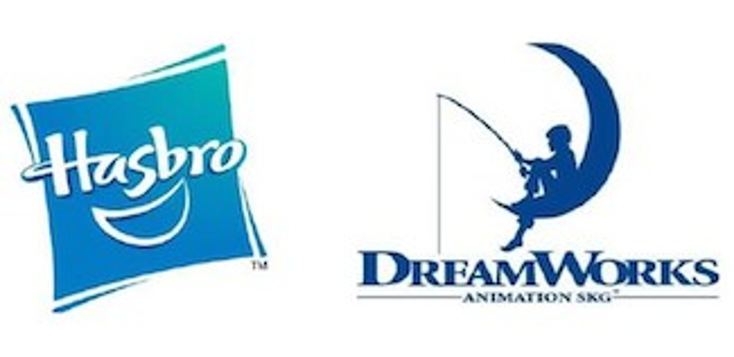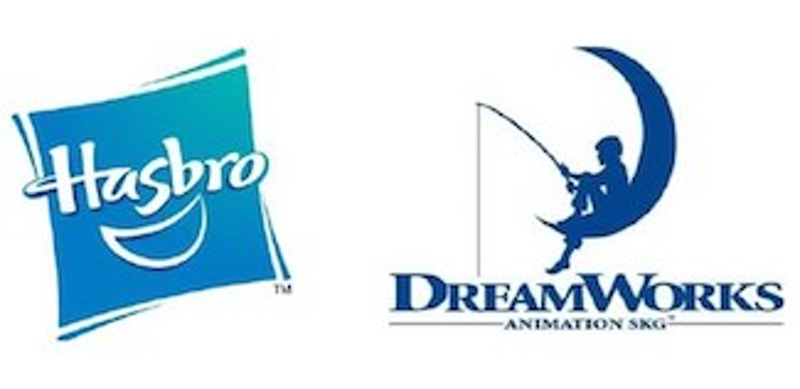 It's always been the goal of Hasbro CEO Goldner to establish the toy company as a true entertainment company. Conversely, it's been DWA CEO Katzenberg's goal to diversify the studio, add new IP to its portfolio, expand its consumer products and create a presence on You Tube. There are a multitude of reasons why this merger makes sense, not only from a financial viewpoint, but also from a practical business and synergistic perspective. Here are 10 reasons:
Stability.

Bringing Hasbro and DreamWorks together offers a greater level of financial stability for these two companies that have been somewhat limited in their growth and investment capability as well as their respective international expansion. The deal should also alleviate the continuous pressure of performance reviews with every theatrical film release and television rating and better position the new company as a year-round business entity not solely dependent on any one particular film or initiative.

Diversification.

While both companies have expanded beyond their respective core businesses, this deal will further leverage the inherent synergies of crossover expertise, giving Hasbro a much stronger position in animation, television and web and giving DreamWorks more expertise in product development, design and innovation.

Opportunity.

With its rich portfolio of IP, Hasbro could more readily expand its entertainment offerings, while DreamWorks could bring Hasbro's key brands into new growth sectors and territories, for example, theme parks, live events and expansion in China.

Retail.

While both companies have a strong position among major global retailers, the combined portfolio and expertise will further enhance its year-round presence and allow the combined company to be more competitive with its studio rivals. Perhaps, it also opens the door to the potential for namesake retail stores and pop-ups that can offer far more brands and products than either company could do on its own.

Digital platforms.

From gaming to social media to You Tube channels, Hasbro and DreamWorks can optimize each other's expertise and divisions to really drive growth and enhance its storytelling capabilities.

Publishing.

This is a strong business for both companies and will continue to be a foundation for content development that could make its way to all broadcast platforms.

Television.

While Hasbro's Hub initiative didn't pan out, there is a real opportunity for its franchises to grow via DreamWorks TV and AwesomenessTV.

Theatrical.

Hasbro's strong IP could be the most interesting aspect of this potential deal as several of its franchises could make their way to the big screen more efficiently and economically through DreamWorks' core strength in 3D animation.

Live Events.

With Shrek on tour and theme parks under development, DreamWorks could be the perfect partner to bring Hasbro's top franchises to this sector worldwide.

Brand Licensing.

With a combined $8 billion in retail sales of licensed merchandise worldwide, this new company would become a much bigger and stronger licensor and second to its studio rival Disney Consumer Products.
While
these are some of the key reasons why the deal makes sense, there are fewer reasons why the deal doesn't. They include the always looming possibility of layoffs, creative and operational differences, existing crossover partnerships with licensees and other studios, including the fact that Hasbro is a major licensee for Disney and just recently signed a deal to handle the Princess franchise beginning in 2016.
It's just never that simple or cut and dry, but certainly a deal in which the positives appear to outweigh the negatives. Remember, there was a lot of criticism and similar scenarios when the Walt Disney Company acquired Marvel and Lucasfilm and look how that has evolved.
Read more about:
Subscribe and receive the latest news from the industry.
Join 62,000+ members. Yes, it's completely free.
You May Also Like
Loading..