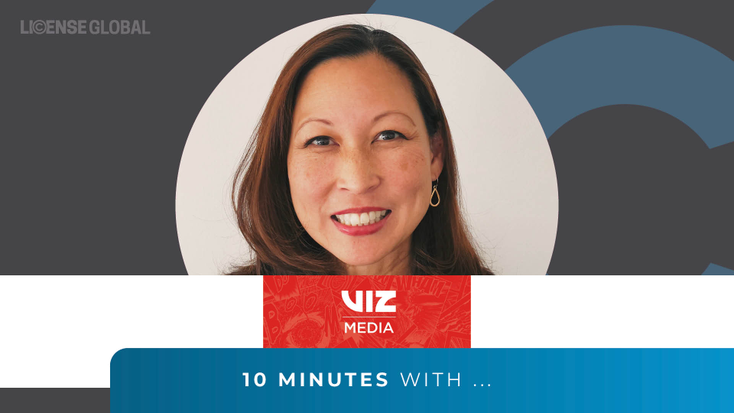 Laura Takaragawa
VIZ Media
VIZ Media
has a portfolio of around 40 anime and manga titles, and its portfolio is growing every month.
License Global: What is trending in the world of manga and anime, and with anime becoming more mainstream, are you noticing the consumer requirements changing when it comes to licensed consumer products?
Laura Takaragawa:
Anime is often called a genre, but it's so much more than that. We call it a medium, just like music or movies, on which many genres can live within. With music, for instance, you have country music, you have classical, you have classic rock, you have hip-hop.
As anime has become popular, we're starting to see it evolve and become more advanced, which has seen all the different genres within anime coming to light. It's also bringing in new audiences. There isn't one type of anime consumer, because there are a lot of nuances within it. Within our portfolio, just to name some of our titles, "
" is our crown jewel. We also have a mixture of different anime genres, from
classic anime like "BLEACH," "Hunter x Hunter," "JoJo's Bizarre Adventure," "One-Punch Man" and "Inuyasha," to hot new properties, including "Doraemon," the robot cat from the future, and "Zom 100: Bucket List of the Dead," the latter of which is launching this year.
I think streaming providers like Netflix, Hulu and even Disney+ are behind the rise in mainstream popularity of anime, largely because they have made it more accessible. Our diehard, loyal community of anime fans and anime remain the most passionate and active on social, but we're also seeing more casual fans dipping their toes into anime and exploring it. We love both, because we know that once the new fans are in, they're in, and they quickly become addicted. So, to answer your question, I wouldn't say that the consumer base is changing, it's just that we are seeing a higher volume of fans coming in with different levels of knowledge.
We have the fans who have been fans for 20 years who know all the details of all the content, and then we have the new fans that are just learning and navigating the world of anime and finding what they like. I think what's important is for us to be those shepherds, making sure that we're working with our licensees, our retail partners, our cobrand partners, and we're picking the right marketing strategy.
With "Naruto," for example, it's a mature business that has been around for over 20 years. So, from a licensing perspective, it's gone beyond the basics of T-shirts and toys and has gone deeper into the lifestyle, deeper into the content. With that in mind, authenticity is important. The fans feel like owners; it's their world, so we must get it right and not keep producing the same merchandise over and over again. It's led to some interesting collabs and mashups; we even introduced a "Naruto" mini fridge earlier this year.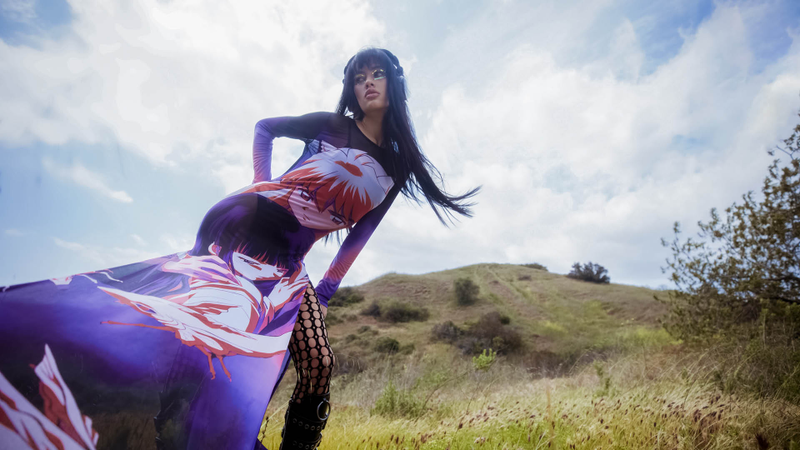 Apparel from Dolls Kill x "Inuyasha" collection, VIZ Media
"Naruto" was pretty visible on the show floor at Bologna Children's Book Fair. Are you seeing a growing fanbase for anime in Europe and across the world in general?
Absolutely! It's obviously very mature in Asia, but we're seeing it expand out globally, as is evidenced by Netflix's claims that one-in-two households have tuned into anime over the past year, which really shows how anime has reached the mainstream globally. Europe is no exception and has been driving a lot of the opportunity that we have for international expansion.
Talking generally about our international strategy, our focus has been on the U.S. in recent years. Our Latin American business is a bit more mature; we've had our partners in place for several years and have seen triple-digit growth for the past three years in Latin America. Based on that, we realized we needed to set a global strategy. That's where we are looking to Europe, in key markets such as France, the U.K., Italy, Spain and Germany, as a main factor in growing internationally. We recently
appointed Boutique Licensing Agency (BLA!) as our European agency
due to that increased demand. Similarly, we've partnered up with WP Brands to manage our portfolio in Oceania.
"Naruto" has had some significant fashion collaborations over the years, including with Nike and Coach. Why does the imagery around anime and manga IP work so well in fashion licensing?
I think that it's more than just the imagery. I think that it starts with the fandom. When you take a look at some of our collaborations, such as
, Mont Blanc, what was behind a lot of those was a fandom. It really starts with that fandom and the passion, and from there, you can apply the incredible characters, colors, dynamism that anime has, all of which lend themselves to any canvas.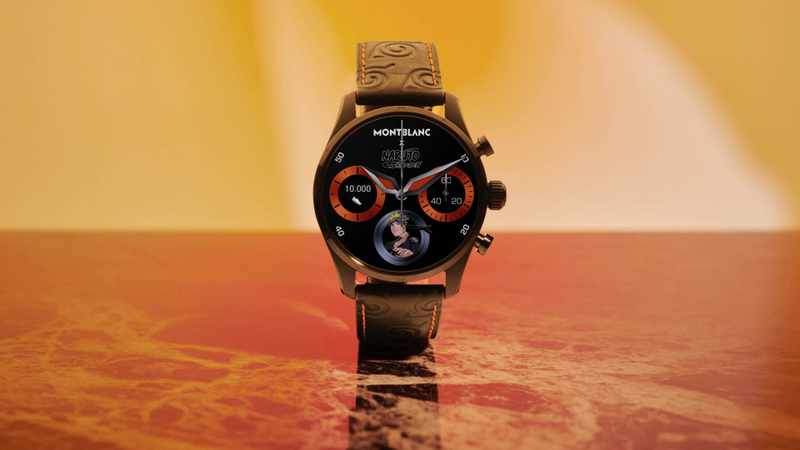 Montblanc Summit 3 Smartwatch x "Naruto," VIZ Media
Moving on to "BLEACH," which is quite interesting in that it went a decade with no fresh content. How do you use licensing to bring in new fans to the brand, and what about the property resonates with fans from a consumer product perspective?
"BLEACH" had been on a hiatus for 10 years, after more than 350 episodes. But it returned in October to tell the final arc of its story, "BLEACH: Thousand-Year Blood War." The content was the main driving force, letting everybody know that "BLEACH" is back. Some of its fans had followed the show for 20 years and had been waiting for the last arc to be told.
We licensed Hulu as our U.S. distribution partner for content, and then we signed Disney+ for the rest of the world. The second part of the final arc will drop in July.
I think, after 10 years away, we have a lot of pent-up fan excitement and anticipation. So, on the consumer products side, we've had a regular drumbeat of different collaborations, including Hypland,
DJ Steve Aoki's brand, DIM MAK, did a 'BLEACH' collection just before the new content dropped,
and we've also done collaborations with Bershka, Dream Clothing, Nerd Promotions and there are plenty more coming.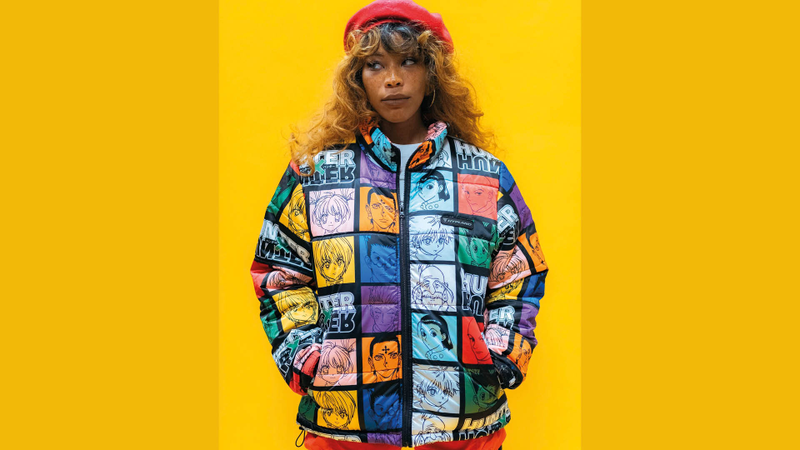 "Hunter x Hunter," Hypland Puffer Jacket, VIZ Media
The "Hunter × Hunter" brand is an example of a manga with a strong central character. How important is that when developing a successful consumer product program around a title?
It's really important. Just think of any great story or any great entertainment; everybody loves a great hero that they can connect with, that they can root for. We also love that underdog character who really is striving against all odds to achieve that goal.
In the case of "Hunter × Hunter," Gon is a 12-year-old boy who was abandoned by his father as a toddler. The story is all about Gon's journey to follow in his father's footsteps and become a professional treasure hunter and reconnect with his father.
I also think having a good villain, that is scary and twisted and dark, can be just as important. They, too, can have a lot of dimension and character development to them, which can sometimes make you feel sympathetic toward them. That creates an interesting conflict and is something that is happening with this show in particular.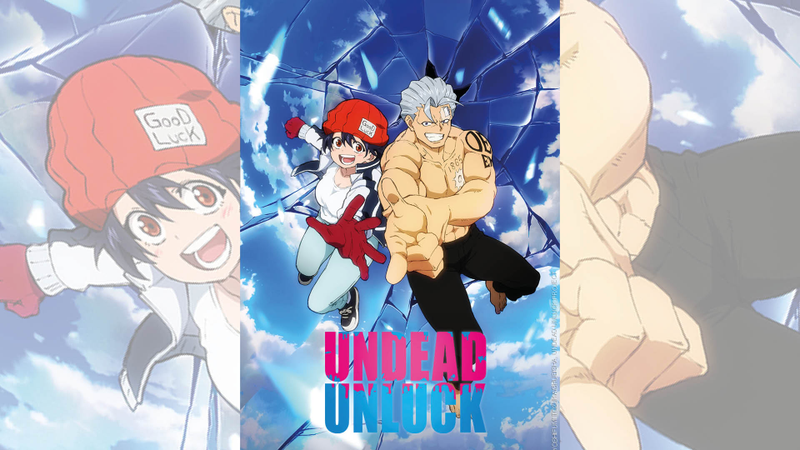 "Undead Unluck" poster, VIZ Media
You are set to launch some new properties, "Zom 100" and "Undead Unluck?" What can you tell us about those IPs and what can we expect from a consumer product perspective?
Absolutely, this is hot off the press. "Zom 100: Bucket List of the Dead" is a new title, and it's exciting for us because VIZ is also acting as a co-production partner. It's a popular manga that is being adapted into anime, which is due to come out in July. The story is about a character named Akira, who is a burnt-out office worker who finds himself in the middle of a zombie apocalypse. He decides to take this opportunity to embrace life and to think about all of the things that he wants to do and so creates a bucket list of 100 things he wants to do before he dies.
Another title we're super excited about and we're just announcing is "Undead Unluck," which is a popular "Shōnen Jump" manga title. It's the story Fuuko, who is an unlucky girl. She's so unlucky that anybody that she touches will die. She's at breaking point when she meets Andy and discovers that he has regenerative abilities and is an immortal and cannot be killed by her.
Consumer products-wise, these are two titles that we are planning to launch exclusively in the specialty market, across a variety of fashion, collectible and toy categories.
VIZ Media will be showcasing some of its top anime properties, such as "Naruto," "Death Note," "Hunter x Hunter" and "BLEACH" and will be launching new properties, including "Zom 100" and "Undead Unluck," at
June 13-15 at the Mandalay Bay Convention Center in Las Vegas.
Subscribe and receive the latest news from the industry.
Join 62,000+ members. Yes, it's completely free.
You May Also Like
Loading..