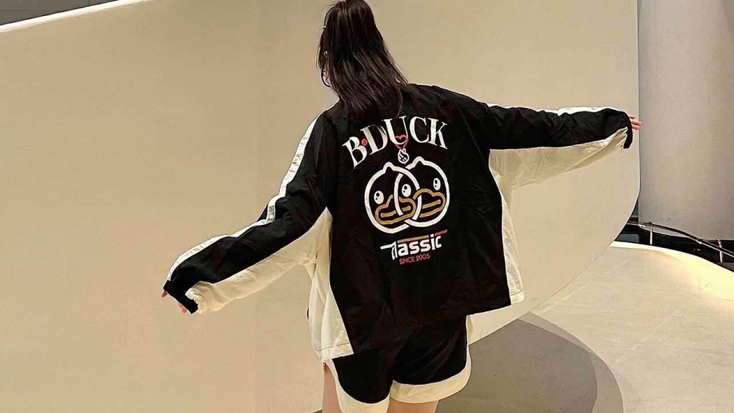 B.Duck Adult Apparel
Own e-commerce series
License Global: The "B.Duck" story is quite fascinating. What can you tell me about the history of the IP and how it came to be the brand it is today?
Stephanie Kupperman:
The brand has a charming backstory inspired by true events. In 1992,
30,000 rubber duckies fell off a cargo ship and into the Pacific Ocean
. They then bobbed around the world for years, landing in places such as The Arctic, the shores of Japan, Australia, Indonesia and South America. Eddie Hui, founder, "B.Duck," was inspired by the duckies' resilience, positivity and love of travel, so he created "B.Duck," originally for his children.
Then in 2005, Hui expanded the brand to create "B.Duck's" family, which includes the characters Mama, Papa, Buffy, Jack, Rice, Egg and more. Following this, he launched the "B.Duck" consumer product program, which grew exponentially in China and around the globe. The brand is now featured on nearly every type of consumer product imaginable in China, with over 400 licensees, ranging from high-end
fashion collaborations to personal care products to even toaster ovens.
The property has also won many awards, including the "Asian Property of the Year" for 2016, 2018, 2019 and 2020 and the "Licensed Promotion of the Year" in 2021 by Licensing International. Furthermore, "B Duck" is the largest domestic character IP company and ranked fourth among all character IP companies in China in terms of character licensing revenue in 2022.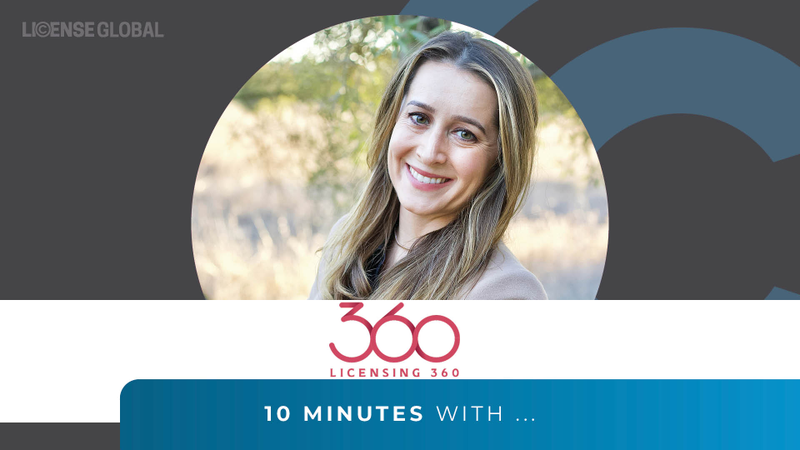 Stephanie Kupperman, Licensing Three Sixty LLC
The IP isn't new to licensing, having already succeeded in home, lifestyle, apparel, toys, footwear and LBE. What is it about the IP that resonates so well with fans?
The brand is both deeply charming and nostalgic. It is intended to remind fans of the rubber duckies they had in their bathtubs as children, but with so much more character appeal. The "B.Duck" characters have large, sweet eyes, big tummies, signature smiling orange lips and a warm yellow hue that is inviting to fans. Additionally, the family of characters is relatable and easy to grasp with a traditional "Mama Duck," "Papa Duck" and babies.
In addition, "B.Duck" has developed over 1,200 unique style guides that are incorporated into various consumer products and LBE programs. This ensures that "B.Duck" fans are always treated to fresh and exciting experiences that reflect the brand's commitment to creativity.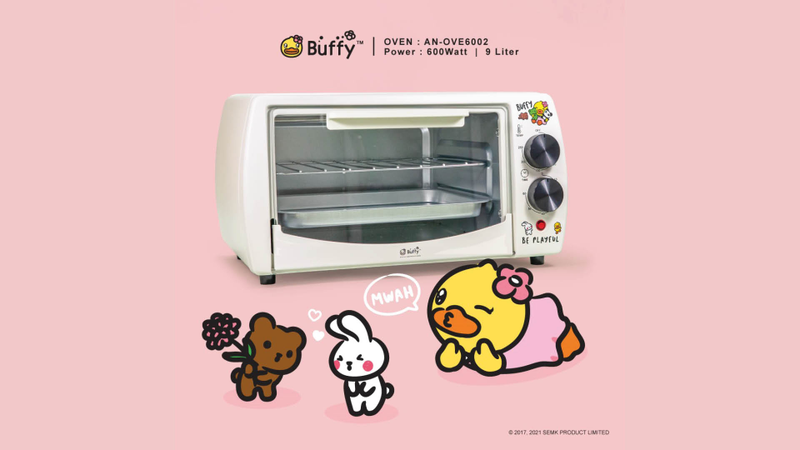 B.Duck Buffy Oven, Aconatic
When building a consumer product program for a brand, it must help to have an interesting story or narrative to work with.
Yes, the brand's tagline is "Be Playful," and the playful elements of the brand exist in all the consumer products. The brand has a natural appeal to children but also to tweens and young adults who want to reflect on childhood or be playful in adulthood.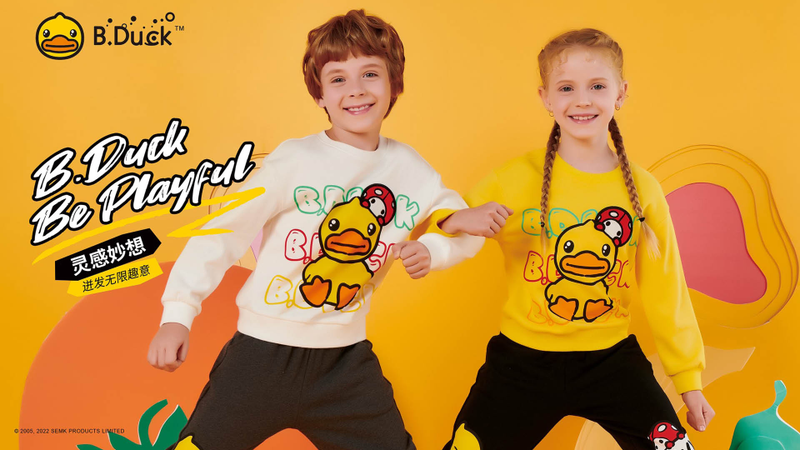 B.Duck Kids Apparel, Lixun
A strong character brand has strong licensing potential, especially in fashion. What is it about the "B.Duck" imagery that works on apparel?
"B.Duck" is bold, eye-catching and transformative. For example, it is a rare brand that can simultaneously exist on kids' pajamas and streetwear hoodies. Depending on the art used, the brand can either be "cool, retro and grungy" or "sweet, innocent and sincere" on apparel. It floats between genres and fans are accepting and supportive of this. "B.Duck" art is also of the highest quality, with some of the designs created by AI, so the characters especially pop on apparel.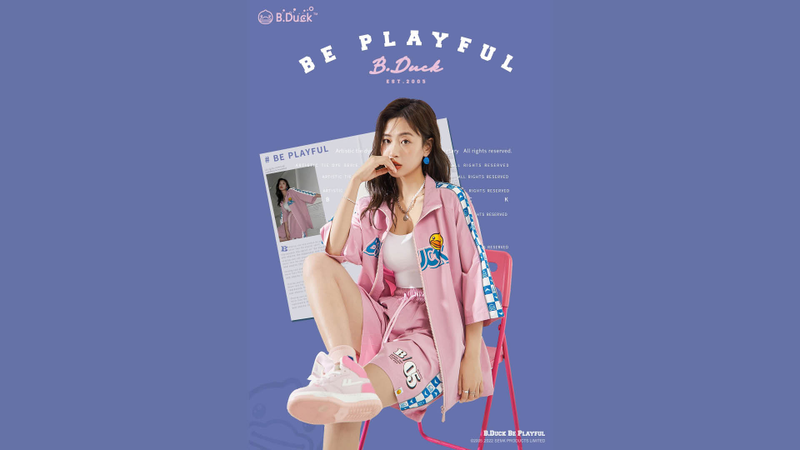 Licensing Three Sixty has just announced it will take the brand into the U.S. market. What can you tell us about your plans over the next 12-24 months?
This is a very
because it is the first time the brand is showing at
and will give U.S. licensees an opportunity to preview art assets. We aim to start with entry-level categories, where fans can easily pick up "B.Duck" merchandise, such as T-shirts, hoodies, hats and accessories, and ultimately move into larger categories such as figures, games and food and beverage further down the line.
Find "B.Duck" at booth D220 at Licensing Expo, which takes place June 13-15 at the Mandalay Bay Convention Center in Las Vegas.
Read more about:
Subscribe and receive the latest news from the industry.
Join 62,000+ members. Yes, it's completely free.
You May Also Like
Loading..