10 Minutes with… Katy Newham, Founder, WasteBuster
10 Minutes with… Katy Newham, Founder, WasteBuster
License Global catches up with the WasteBuster founder ahead of Brand Licensing Europe.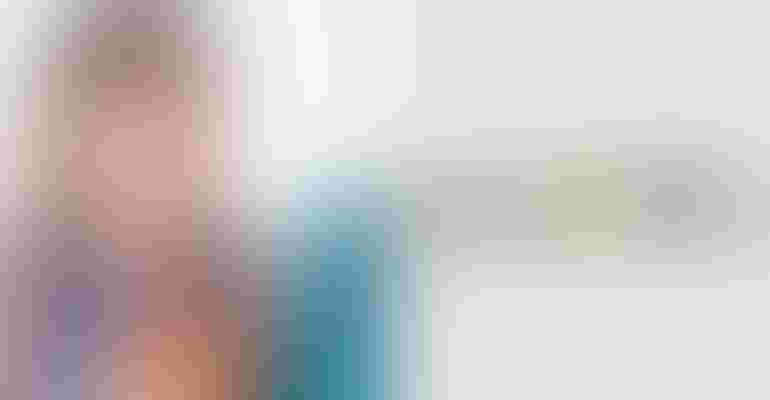 As Brand Licensing Europe quickly approaches, License Global is chatting with participants ahead of the show. Today, we talk with Kathy Newham, founder, WasteBuster about its mission, its participation in BLE and more. 
Tell us about WasteBuster – who are you and what do you do? 
We are a not-for-profit bringing waste education to life with exciting films, media-rich resources and campaigns designed to inform, inspire and empower children to care for the environment, and we have a network of over 24,000 schools in 94 countries on our education platform, The Pod (Jointhepod.org).  
Our national campaigns include "Switch off Fortnight," "Waste Week" and "What's Under Your Feet." "Recycle to Read" (Recycletoread.org and Recycle2read.org) is new for 2021.  
Our Recycling Reward programs unlock social, economic and environmental benefits for communities by giving children an opportunity to unlock the value of "waste" materials and encourages them to think and live positive, conscious lives as responsible global citizens.  
Why is it so important to spread the message among schoolchildren – aren't they already incredibly engaged when it comes to the environment? 
Children are incredibly engaged when it comes environmental issues, but they often feel powerless to make changes and it's affecting their mental health.   
We give children the tools to feel empowered to make those changes and teaching them the correct behaviors that will help them to move towards a more sustainable lifestyle. Using engaging characters and products that mean something to children, like toys, can bring to life the value of reusing, repairing and recycling. Children are our secret weapons in the fight against climate change and waste. If we teach them well, they will take the right messages home to their families. 
How does what you do link with the licensing industry? 
I believe in the power of entertainment for social change and the power of characters and brands in influencing people's behavior. If key brands are prepared to get on board and promote messages in alignment with the UN Sustainable Development Goals and share our messages, children and their families might see what real action they can take on the ground, and this will have a huge impact.  
We have an opportunity to work together, cross-sector, to cut through the noise and simplify the sustainability story for children. Businesses who are on a journey to produce more responsibly will benefit from greater visibility of their vision and efforts through this next generation of informed consumers. 
This virtuous loop will make acting as a responsible business a commercial necessity and environmental imperative. We can help businesses get ahead of the "sustainable advantage" curve, by future forecasting and delivering responsive education both in schools and to young consumers and their families.  
Our campaigns can also support existing or catalyze new, large-scale infrastructure development for the circular economy, such as unlocking efficiencies in existing reuse and recycling systems to creating opportunities to process new waste streams, such as plastic toys, by engaging our entire school network and their wider communities as recycling hubs or trusted communications channels into the home.  
By providing a bridge into schools for content and messaging with some of the greatest storytellers of our time – children's brands, content creators, toy makers – we believe we can capture children's imaginations and take them on a journey of discovery that bridges with reality and helps them believe in the difference they can make. 
What are you hoping to get from being in the BLE Sustainability Activation with Products of Change? 
We are still learning what the licensing industry needs from us so we want to talk to as many people from as many companies as possible who would like to explore the potential of collective impact.  
Our investment in education and research means we are interested in exploring development of education and new recycling infrastructure to help build a circular economy for the U.K. toy industry, with innovation in plastics recycling/processing, design for recyclability, packaging and product compliance, toy recycling standards/iconography and clear packaging iconography that demystifies recycling and environmental messaging for children globally.  
What one message do you want everyone to leave with once they've visited you?  
That if we all work together, cross-sector, sharing research, data and funding, it will cost the industry relatively little to create a robust, fully circular economy for children's products and packaging. That will safeguard not only the future of environmental education in alignment with the UN Sustainable Development Goals, but the integrity of the licensing industry, whilst giving a whole generation the tools and mindset to work towards a more sustainable future. 
Meet WasteBuster at Brand Licensing Europe – Register here! 
Subscribe and receive the latest news from the industry Article
Join 62,000+ members. Yes, it's completely free.
You May Also Like
---