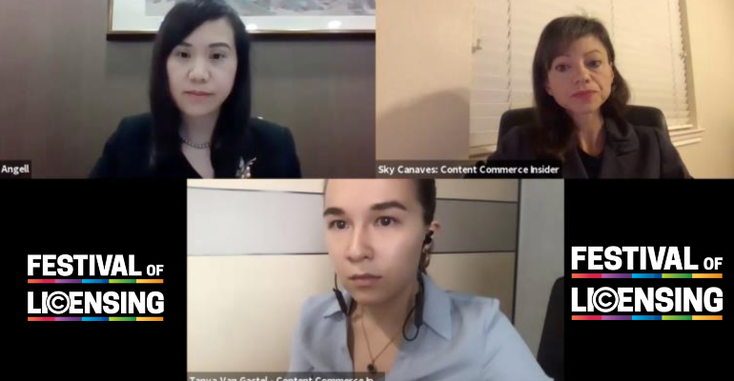 China has been at the forefront of the e-commerce economy for the past few years. Even before online shopping was accelerated internationally due to COVID-19, China's e-commerce industry was ahead of the pack in terms of retails sales. 
 that in 2019, e-commerce retail sales in China eclipsed $1.5 trillion. The feat made it the most extensive online retail market globally, having outpaced countries such as the U.S., the U.K. and Japan.  
To better understand the e-commerce ecosystem in China, 
License Global
 recently attended the panel "Understanding China's E-Commerce Ecosystem for Licensing" at this year's 
. The forum brought together top thought leaders to discuss online shopping's inner workings in the region and highlighted some trends companies can use to stand out from the pack.
A Much More Crowded Landscape
One of the first points highlighted by the panel is the fact that the e-commerce space in China is a lot more crowded than in the U.S. According
to Sky Canaves, editorial director, Content Commerce Insider, in the mobile-first region, shopping on social media and video platforms is much more common.
"In the U.S., you really have Amazon dominating as an e-commerce player," says Canaves. "While in China, there's quite a bit more diversity with the three major players. There's Alibaba, which runs Taobao, Tmall and Tmall Global. There's also JD.com, as well as Pinduoduo. In addition, the two major short video platforms, Douyin, which is TikTok in the Chinese market,  and Kuaishou, have happily moved into e-commerce, especially over the past year. Traditional social media players such as Tencent, WeChat and Weibo are also trying to establish a foothold and middle all this competition."
Social Media Is Earned Media
Another unique aspect of the e-commerce industry in China is the lack of social media advertising platforms similar to what Facebook uses. In regions such as the U.S., brands can use Facebook data to identify engaged consumers and reach them directly through their feed. However, according to Tanya Van Gastel, tech specialist, CCI, earned media plays a much larger role in getting shoppers to convert into sales in China. During the panel, she said that being innovative and standing out from the crowd is key to drowning out the competitive e-commerce landscape's noise.
"That is maybe the biggest difference when it comes to a Chinese marketing strategy… you do not have those options at all," reports Van Gastel. "You need to go really grassroots; you ideally need to go almost only user-generated content and really be able to leverage influencers because there are not that many alternatives when it comes to social media ads."
Tamping Down Counterfeiting in China
A concern for some licensors has been that e-commerce in China sees some counterfeiting challenges. Yet, Angell Xi, partner, Jingtian & Gongcheng, reports that the issue has become much less severe over the years as the government and retailers have worked together to remove the element from the online shopping experience.
"Platform's really became aware that the only way they can work with the property owners and brand owners is to do business in a more healthy and sustainable way," adds Xi.
Subscribe and receive the latest news from the industry.
Join 62,000+ members. Yes, it's completely free.
You May Also Like
Loading..