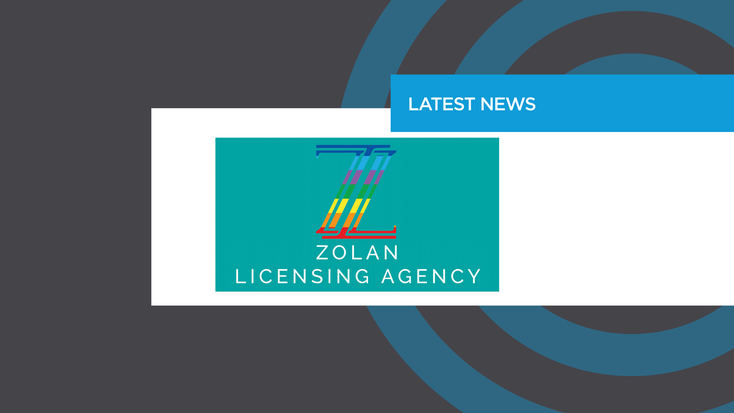 What is your goal for exhibiting at Licensing Expo? 
Years ago, I chose to remain a boutique agency focused on art and design brands of young artists and designers from around the globe. I love these young brands because they are so original and full of imagination. If done well, Expo can create meaningful connections where art and design can be artfully matched and where possibilities are endless. Whether live or online, the connections made are sustainable for years. It gives my young brands a chance to be seen and to be heard. Plus, I just love connecting. 
What does your company specialize in and how does it fit into the licensing industry? 
I specialize in global art and design with a focus on nature, sustainable art, kids, travel, pop art, illustration and contemporary art. I have found that licensees really appreciate my targeted focus as I don't overwhelm them with hundreds of options. However, it can be a challenge in this industry to open doors for younger brands. Today there is
a new mood for fresh and new which now I am beginning to see with some of my brands who are expanding into the marketplace in diverse industries around the globe. New is discovery and that is exciting. Americans want a connection, something special, a story. Like they say in Italian, "artiginale" – that is me, a company where everything is handmade, crafted and designed in a tradition of art that respects originality and creativity where the true artisan still exists today. That makes for a wonderful story in the meteoric speed of the changing world we live in. 
You're participating in the virtual show. How does the virtual show work for niche boutique agencies like yours and what opportunities do you find going virtual? 
COVID brought a great opportunity to my brands through virtual licensing. It is far more work to do a virtual show as I spend countless hours matching company to brand before I request a meeting. For the younger brands that I represent, it gives them an opportunity to be seen by everyone. The virtual allows time for connecting and creating the beginnings of long-term relationships and people have more time to listen and to explore what is new. There is no rush in the virtual.   
What do you look for in a licensing partner? 
Very simple – passion, energy and enthusiasm make a great long-term licensing partner. And I look for people who are decisive, know what they want and "go for it." 
What's next for Zolan that you can talk about? 
Well, I am refreshing my own Zolan Brand, a 45-year successful American art brand that is nostalgic and timeless. Zolan will be announced to the market in the summer/fall. I am very excited about my Zolan brand not only for the licensing but doing something good in the world like helping children. I certainly do not want to grow bigger, nor do I want to be famous and the best of the best or the richest. I simply want to inspire through art and design, to help younger brands get their start in the market and to make a meaningful impact in people's lives. I have seen through the years the emotional impact Zolan art and Zolan himself made in the lives of everyday people. That inspires me. 
What advice would you give someone attending Licensing Expo for the first time? 
Do your homework, stay focused and do not get distracted. Set your goal and keep an open mind to all that is New. 
Subscribe and receive the latest news from the industry.
Join 62,000+ members. Yes, it's completely free.
You May Also Like
Loading..