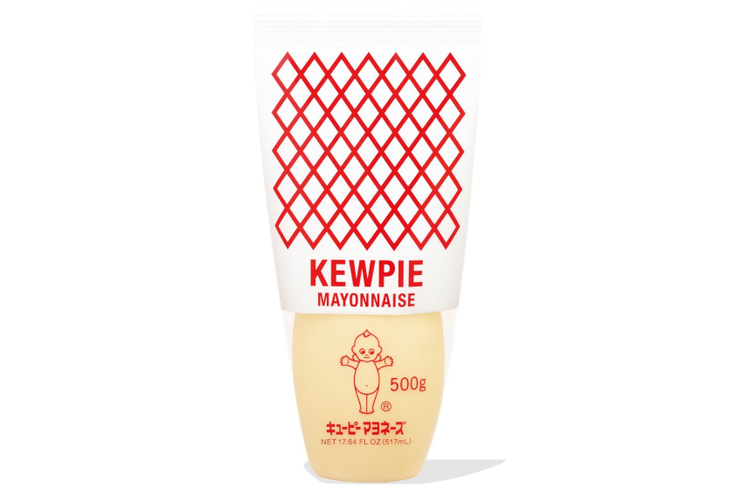 In Japan, Kewpie is as synonymous for mayonnaise as Heinz is for ketchup in the U.S. The longstanding Japanese company is well-known across the country for its uniquely flavored mayo and other food products. With its classic Kewpie doll logo and standup bottle featuring a red cap, the corporation has stood the test of time to develop a brand identity that is distinctive in the food and beverage industry.
Celebrating 100 Years of Kewpie
Founded in 1919 as the Shokuhin Kogyo Co., Kewpie was born out of the international travels of company founder Toichiro Nakashima. The businessman spent three years during the 1900s traveling the U.S. and U.K. as an intern with Japan's Department of Agriculture and Commerce. From those trips, he learned about Western foods such as orange marmalade and mayonnaise.
Kewpie mayonnaise came from a desire to recreate the white condiment for a different audience. The company debuted its
original mayonnaise recipe in 1925 using only egg yolks for the mayo to create a creamier and silkier flavor. Unique flavors were also added to give the spread a taste, unlike traditional American mayonnaises.
Cut to modern day, and Kewpie is a staple in Japan and growing in popularity around the world. It's stable of food items include dressings, sauces and other staples of the kitchen. The company even recently launched a
in San Francisco, Calif. that features a menu of choice food and Kewpie-dressing pairings.
A Uniquely Kewpie Brand
Kewpie uses a unique brand based on the Kewpie doll created by cartoonist Rose O'Neill. The cherub-styled character originally appeared in comics in the 1900s before being transformed into consumer merchandise, and eventually the Kewpie Mayonnaise mascot.
Today, Kewpie owns the trademark to the character. It uses it across its company product line and has become synonymous with the food maker's various items.
Meet with Kewpie at LEJ
Co-located with the Tokyo International Gift Show, LEJ runs Sept. 3-6 and provides one of the biggest stages for licensing industry discussions in the country. It even provides licensing professionals the chance to connect with nearly 2,900 existing and potential licensee companies that exhibit.
To learn more about Kewpie, be sure to
and visit them on the LEJ show floor.
Subscribe and receive the latest news from the industry.
Join 62,000+ members. Yes, it's completely free.
You May Also Like
Loading..