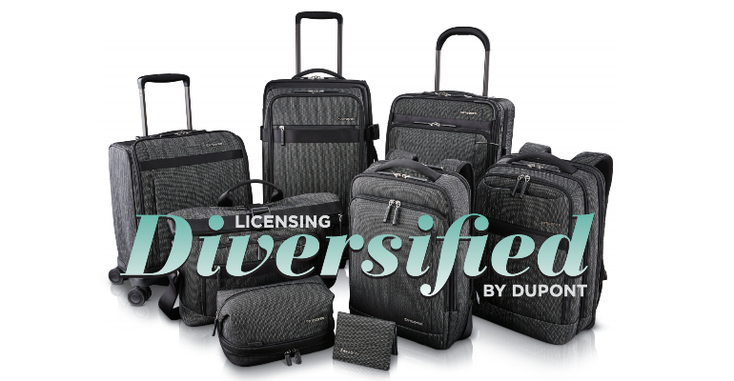 Over the course of more than 200 years, DuPont (or in full, DuPont de Nemours, Inc.) has grown from a small family business in Delaware to a major multinational corporation. Today, the American company is creating essential innovations to help you thrive working with industry leaders in safety, healthcare, electronics, mobility, construction and more. Identifying itself as a "global innovation leader with technology-based materials, ingredients and solutions that help transform industries and everyday life," DuPont lends itself well to licensing opportunities. Éleuthère Irénée du Pont came to America in 1799 from France, and in 1802, he founded gun powder manufacturer, DuPont Company, in Delaware. The company later expanded into explosives, which remained its focus until the 1920s, when it began developing various chemicals. During the 20th century, DuPont developed many polymers, including CORIAN, LYCRA, MYLAR, TYVEK, neoprene and nylon. The mix now comprises a broad array of product lines such as: water solutions, personal protective equipment, construction materials, fabrics, fibers and nonwovens, electronic solutions, adhesives and resins. With this large mix of products and brands comes an equally large mix of brand licensing opportunities.
Unlike some companies, DuPont acts as a licensor only.
"As
a licensor, DuPont is the owner of one of the strongest portfolios of brands in the world. Our powerful brands are transforming industries and improving everyday life," says Steve Benoit, consumer brand licensing business leader, DuPont. "Our brands are well-known across a broad base of consumers, which helps DuPont to build new business models and growth platforms. We leverage our licensing program as an extension of our core business strategies. By extending our brands in strategic consumer categories, this builds brand equity and awareness, protects the brand and drives demands for DuPont materials."
DuPont's high-profile portfolio of globally licensed brands includes the DuPont Oval Logo, KEVLAR, TYVEK, GREAT STUFF, NOMEX and CORIAN.
Subscribe and receive the latest news from the industry.
Join 62,000+ members. Yes, it's completely free.
You May Also Like
Loading..