A Brand That Endures
A Brand That Endures
Scholastic Media proves that a long and trusted history translates to lasting franchise propertiesEvergreen brands are few and far between in the licensing industry. But the team at Scholastic have nurtured properties such

Scholastic Media proves that a long and trusted history translates to lasting franchise properties
Evergreen brands are few and far between in the licensing industry. But the team at Scholastic have nurtured properties such as The Magic School Bus and Clifford the Big Red Dog for decades and understand–probably better than many other companies–how to walk the fine line between keeping a brand relevant and respecting the nostalgic connections long-time fans have.
"As the market migrates across all these different platforms, brands become even more important as assets and currency to drive business goals," says Deborah Forte, president of Scholastic Media. "What people remember about Scholastic products is trust; parents believe in them, teachers rely on them and kids enjoy them. That makes us unique in the media, merchandising and publishing spaces. It's a big responsibility and our customers hold us to a higher standard than some of our competitors. We have to be thoughtful and careful about what we do. We don't do a lot and what we do, we have to make count."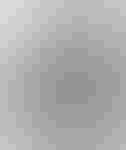 Scholastic Media, as the entertainment and media division of Scholastic Inc., manages and grows Scholastic's global brands through an integrated strategy including all forms of media and consumer products. It has launched a long list of programming and consumer product extensions for such brands as I SPY, Clifford, The Magic School Bus, WordGirl, Goosebumps and Maya & Miguel. It also includes two production studios: the Boston-based Soup2Nuts and Weston Woods studio.
"We have a different mission from other publishing companies; we invest in extending our brand," says Forte. "We invest in TV, interactive and global strategy. We don't succeed if our brand is a nine-month or year-long wonder. Particularly in the kids' market, if you have a stable of evergreen brands, it's like having an annuity. You are not starting from scratch in terms of your investment or your relationship with your customer and you always have a new crop of consumers coming in."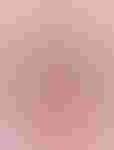 Scholastic is looking at a significant number of milestones this year, not the least of which is the 90th anniversary of the company itself. The Magic School Bus celebrates its 25th anniversary and I SPY, which has more than 42 million books in print worldwide, turns 20 this year. Clifford the Big Red Dog celebrates 50 years in 2012.
Scholastic Media has not only made its mark on TV, but on the big screen with movies such as The Baby-sitters Club, The Indian in the Cupboard and Tuck Everlasting. A big-screen movie for The 39 Clues property is currently in development with Dreamworks and Columbia Pictures is developing a movie from the Goosebumps series of books.
Forte says business has evolved to one that is more focused on technology. Scholastic Media has aligned itself accordingly to respond to that evolution.
"You see a lot of brands going out to hire lots of different firms to produce all these different applications and platforms," she says. "Our Scholastic Interactive team has the ability to produce for every platform in house. Having the familiarity with a brand over time is very important to ensuring consistency and loyalty as it migrates to other platforms. Our ability to do that has been an important key to our success."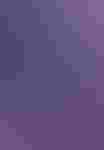 Scholastic Media has a number of plans in development for its I SPY franchise. While the brand's roots are in publishing, it has translated well into the interactive space, which has grown to become a $100 million dollar interactive franchise, says Forte. Scholastic will release two new console titles this fall for Leapster and Nintendo DS, adding to the library of titles currently available on interactive platforms including Wii, LeapFrog's Tag Reading System and Leapster, as well as apps for the iPod, iPhone and iPad.
Briarpatch, Scholastic's licensee for I SPY games and puzzles, was recently granted worldwide distribution rights and made its debut at Hong Kong Toy Fair. The "I SPY" television series airs daily on HBO and Kellog's launched I SPY branded fruit snacks earlier this year.
"We are working with Briarpatch and local toy companies to make it their own," says Anthony Kosiewska, director of international TV sales and merchandising for Scholastic Media. "We bring the spirit of Scholastic and the brand, but also listen to what the local market needs and what their customs are."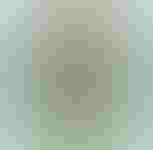 Scholastic brands can have unique interpretations overseas. In Japan, I SPY is considered a coffee table book, rather than a children's property, and Scholastic is working with an agency to extend the brand to adults. Clifford was initially marketed to young adult women 18 to 34 years old, but then re-emerged as a preschool property. Both properties have been successful in Japan. In Germany, I SPY enjoys strong publishing, calendar and puzzle lines.
"We are not evaluated by how many or how much," says Kosiewska "We are evaluated by how good and how sustainable. We don't have a 'scorched earth' policy here. We don't put something out with every brand in all manner of categories and see what sticks."
"Word Girl," a television series about a female superhero that battles crime with words, is building momentum as a brand. It's up to 104 episodes on PBS and has been gradually extended to publishing, an iPhone app, a consumer promotion with Wendy's, a comic book deal and a Word Girl definition competition. "Word Girl" was developed as a game show format in May 2010 that streamed as a Web cast to 7,000 classrooms during Scholastic's summer reading challenge, a promotion the company is looking to repeat this year.
In its third season in the U.S., "Word Girl" is making its mark internationally partnering with broadcasters in 35 countries and looking to build the brand with publishing product, promotions and interactive gaming. A successful Word Girl event held in Barcelona during Children's Day drew 200,000 people.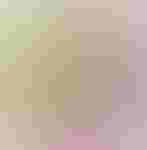 Building those success stories is key to Word Girl's global expansion, says Kosiewska. The TV show has translated well in Spanish and German and he hopes to work with a French broadcaster this year.
The 25 year old Magic School Bus property began life as a book and now has 131 titles and more than 58 million books in print. The TV series is viewed in more than 35 countries and 16 languages.
The series has a very successful home video/DVD program available in more than 20 countries and in eight languages. Its Web site was recently re-designed last year and plans are under way for a live show to hit this fall in conjunction with its anniversary. A line of activity kits from the Young Scientists Club will also be expanded.
Leslye Schaefer, senior vice president of marketing and consumer products at Scholastic Media, expects interactive to be a key category as the company looks to extend The Magic School Bus brand.
"We are platform agnostic in the sense that we are not developing for any one platform," says Caroline Fraser, executive director of Scholastic Interactive. "It's a matter of learning what your brand can do that is unique for that particular platform."
Scholastic brands have followed its child audience throughout the stages of gaming and interactive technology—beginning with CD-ROM and continuing with Leapster, Gameboy, game consoles, mobile and Android.
"We don't know what platforms are going to exist so we try to create things with as much flexibility as possible to move from platform to platform," says Fraser. "We also put everything in front of kids for testing about midway through the process to see what is and is not working."
It is especially true in the interactive category (but also an important element in every way Scholastic extends its brands) to create something new and relevant, but retain what has drawn consumers for decades.
"Trying to preserve the integrity of what was originally created and to make it as timeless and relatable as possible for the audience is crucial," says Schaefer.
And integral to that effort are the company's licensing partners.
"One of the things that I am proud of is that we have demonstrated over the years that we continue to invest in and protect our brands and work closely with our agents internationally and domestically to make sure they are going to be successful," adds Schaefer.
Social media is playing an evolving role in extending brands. The Magic School Bus, Clifford and I SPY Facebook pages draw strong traction from the 18 to 24 year old demographic due to the brands' strong nostalgic appeal.
"It's an integral part of the marketing mix," says Daisy Kline, vice president of marketing and brand management. "Like anything else, social media requires a great deal of integration into the overall brand marketing strategy. Sometimes people think 'Oh, just put it up and people will come' and that is really not the case. I think you have to think strategically about your presence and what is appropriate for your brand."
Marketing executives at Scholastic Media maintain the balance in social media between allowing the fans to own the brand message in a way that is working and creating other opportunities with key brands to build energy, start a dialogue and communicate with loyal consumers.
"Any company looking at the best way to evolve its brand has to be listening and monitoring that feedback," says Kline.
Pairing the rapidly evolving world of social media with Scholastic's young audience means things need to evolve very quickly.
"The rapid growth of social and interactive media platforms coupled with how kids are growing up so quickly has completely changed how we look at our licensing strategy," says Schaefer. "As key consumer product categories change and evolve, it will be interesting to see how we extend our brands moving forward."
Subscribe and receive the latest news from the industry Article
Join 62,000+ members. Yes, it's completely free.
You May Also Like
---