While Harry Potter, the most dominant tent pole of the past decade, will continue to be an important franchise for Warner Bros., the Hogwarts wizard's magical wand will slowly give way to the power ring of Green Lantern as the newly formed DC Entertainment and all of the studio's divisions, including Warner Bros. Consumer Products, usher in a new era of superhero franchises that will define the next decade of global entertainment and brand licensing.
The Green Lantern, aka The Emerald Gladiator, will be the first of several "new" superheroes to be featured from content-rich DC Comics, which is celebrating its 75th anniversary. It is slated for theatrical release June 17, 2011, and other new DCE-driven projects are rumored to be in the works for other characters including The Flash, Wonder Woman and Justice League, while other established franchises, such as Batman and Superman, are being developed for sequels. In addition, there are several animation projects in the pipeline, including Young Justice—which is scheduled to air in the fall on Cartoon Network—plus a variety of other brand extension initiatives, such as the Supergirl marketing and merchandise program.
While
the Harry Potter film saga approaches its final two films based on the last book by J.K. Rowling, Green Lantern and other superheroes from the vast universe of DC Comics will begin to rev up with a synergy never quite experienced before within the studio and it will shape the future of Warner Bros. Consumer Products, the fourth largest licensor worldwide with $6 billion in sales of licensing merchandise reported for 2009, according to the exclusive
License! Global
Top 125 Global Licensors report.
"The studio realized clearly how important the DC business and properties are to the future and decided to consolidate and create a new strategic organization to drive the creation of intellectual properties through movies, television and online and integrate it into all aspects of Warner Bros.," explains Brad Globe, president, Warner Bros. Consumer Products, who is celebrating his fifth anniversary with WBCP. "This new structure, headed by Diane Nelson, has a greater focus, and it is an extension of the studio versus a stand-alone kind of division."
Yet, Harry Potter, which has been one of the most successful film franchises in history, as well as one of the most dominant licensing programs of the past decade, will continue to be a key part of the WBCP portfolio. The expectation for Warner Bros. is that the Green Lantern and other new DCE franchises could eventually outperform the longevity and success experienced by Harry Potter, a $7 billion-plus entertainment franchise that is still a strong performer.
"This is incredibly important for Warner Bros. in terms of building gigantic franchises," adds Globe. "We now can have conversations with licensees based on a core franchise strategy, instead of one-off movies or one-off animated shows; there will be a well-planned rollout for Green Lantern, Batman and Superman; and then there's all the other properties and hundreds of great characters."
Beyond the big screen, DCE will leverage its strong characters across other platforms, including television, gaming, interactive and live events basically mirroring the market development and penetration of Harry Potter over the past decade that, in addition to a robust consumer products business, now includes a new theme park attraction, museum exhibition and other live events.
This new supercharged chapter in entertainment and licensing for Warner Bros. actually began officially last September with the formation of DC Entertainment, a new company established to leverage and integrate the DC Comics business, brand and characters across all the various Warner Bros. divisions, including feature films, television, interactive and consumer products.
This new organizational structure and synergy certainly gives Warner Bros. a new power of its own, as well as strong competitive advantage, especially considering the recent acquisition by rival studio Walt Disney of Marvel Entertainment, which has been successfully exploiting its superhero franchises for the past several years. This new focus is already evident not only in the early stages of development for Green Lantern, but also in other various superhero initiatives that are hitting the marketplace.
Warner Bros. veteran executive Diane Nelson, who joined the company in 1996 holding several key positions and overseeing the Harry Potter franchise since 1999, was named president of DCE and announced a new management team in February.
"The founding of DC Entertainment fully recognizes our desire to provide both the DC properties and fans the type of content that is only possible through a concerted cross-company, multi-platform effort," says Nelson. "DC Entertainment will help us to formally take the great working relationships between DC Comics and various Warner Bros. businesses to the next level in order to maximize every opportunity to bring DC's unrivaled collection of titles and characters to life.
"DC Entertainment's new executive team is a creative 'dream team,' with accomplishments and talent unrivaled in the business," adds Nelson. "This announcement continues and underscores DC's legacy as the ultimate destination for creators. We'll benefit enormously from the deep experience this team represents, while re-energizing the direction and focus of the company."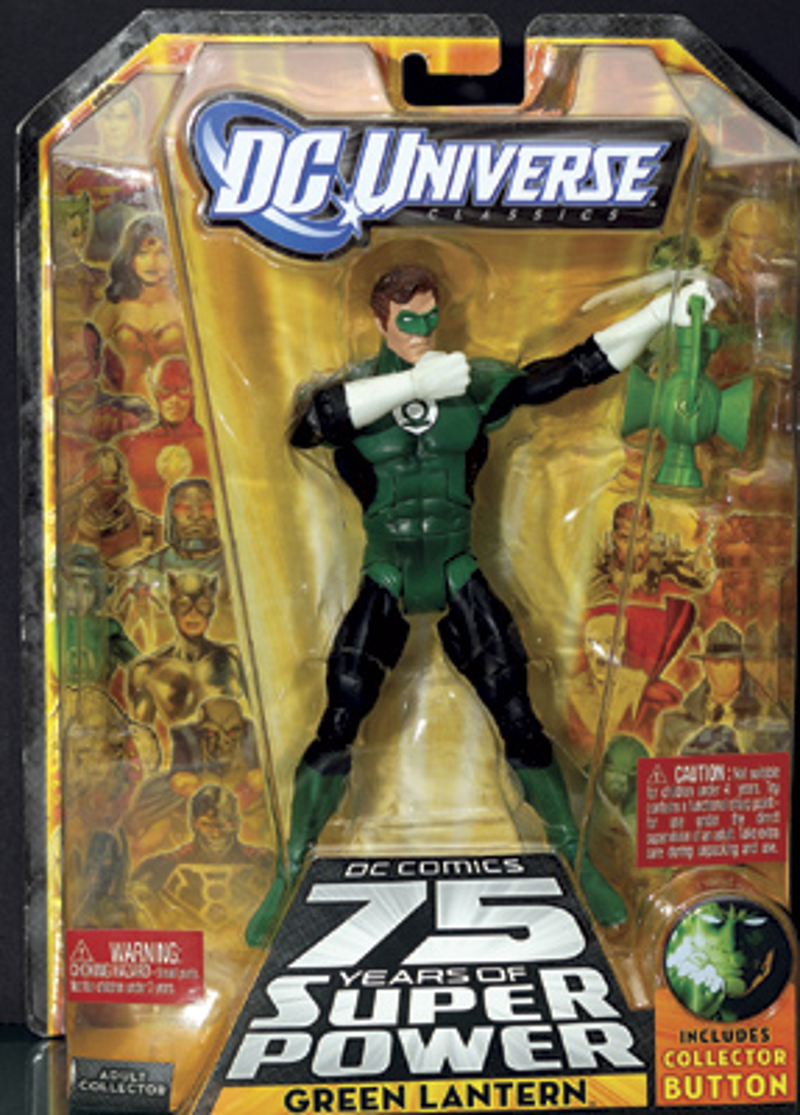 The new DCE team includes Jim Lee and Dan DiDio, who were named co-publishers. Previously, Lee served as editorial director of DC Comics, headed WildStorm Studios and was an artist for several bestselling comic books and graphic novels. DiDio was senior vice president and executive editor for DC Universe. Geoff Johns, who is recognized as one of the most popular comic book writers, was named chief creative officer. John Rood was named executive vice president of sales, marketing and business development. Most recently, he was with Disney ABC Television Group returning after 10 years to Warner Bros. where he had spent six years with WBCP. Patrick Caldon was named executive vice president, finance and administration. He previously held the same position for DC Comics.
"The goal of DCE is to unleash the DC Comics characters and stories to fully leverage these great assets across all of the WB divisions," adds Rood, who emphasizes the importance of comic book publishing as a cornerstone to the new strategy.
"Green Lantern has a vast mythology behind it and has been vastly popular on the publishing side for the past several years," Johns points out. "So to take what is now the No. 1 selling franchise in comic books, the story of this intergalactic police force and the depth of its characters is something that has never been touched on in a superhero venue."
Green Lantern
, which is being produced by Donald De Line, directed by Martin Campbell and stars Ryan Reynolds as Hal Jordan (see sidebar), already has blockbuster status and the potential to become one of the most popular superhero film franchises in history based on the widespread global appeal and awareness of the character. This is a realistic expectation especially in the summer of 2011, considering that Sony has moved the release date of
Spider-Man 4
to 2012. It is certainly still a challenge considering that
Iron Man 2
has already generated almost $350 million worldwide (through May 11) and could become a billion dollar franchise. With six Batman films,
The Dark Knight
was the biggest film in 2008 generating more than $1 billion at the box office worldwide, according to
. The benchmark comparison is to the Harry Potter franchise (six films to date), which is the largest grossing film franchise with more than $5 billion in sales. And two films are still scheduled to release, both in 3-D,
Harry Potter and the Deathly Hallows Part 1
and
Part 2
, Nov. 19 and July 15, 2011, respectively.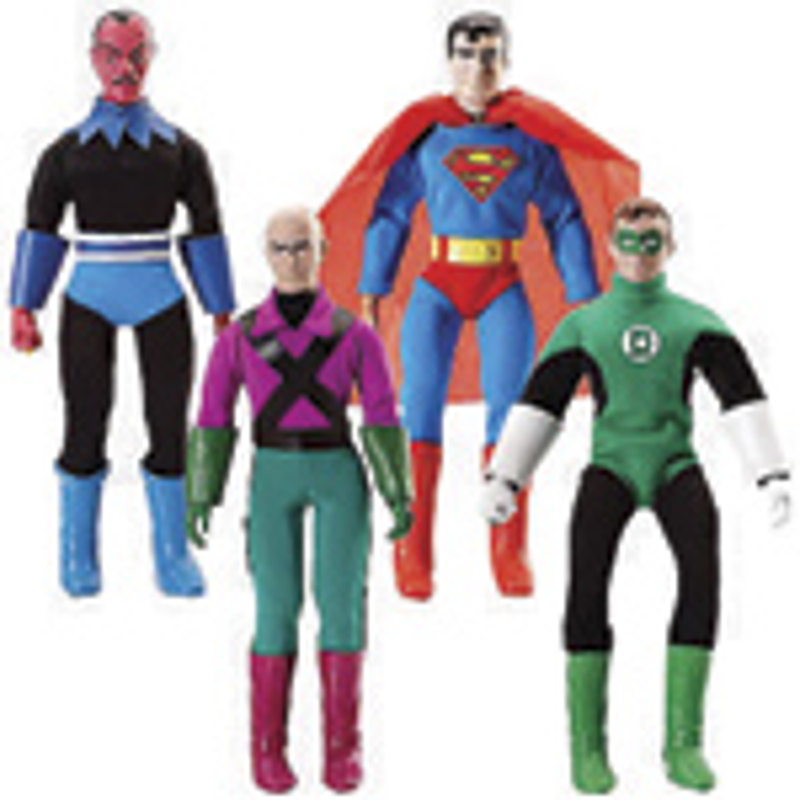 It's this huge box office potential that gives the franchise such a tremendous opportunity in brand extensions.
"The success of consumer products depends on the success of the movie and there is heightened expectations based on star Ryan Reynolds, who is as hot as any actor can be and also the fact that Green Lantern has a strong awareness, more so than other superhero films. We anticipate
Green Lantern
will become a phenomenon and a true long-term franchise," claims Globe.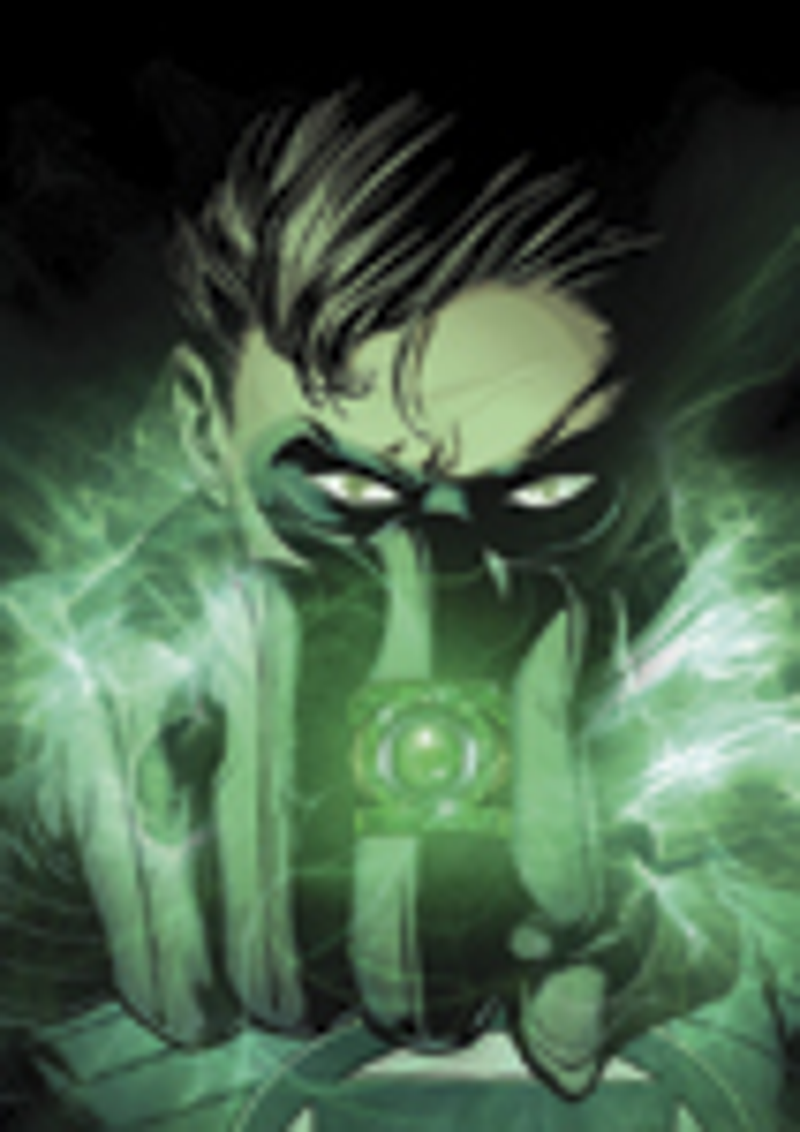 According to WBCP, extensive global consumer research was conducted to better understand the appeal of Green Lantern to its core consumer products audience. Focus groups were held for boys in the 6 to 7 and 8 to 9 age groups and their parents in four markets—Dallas, London, Mexico City and Sydney, Australia.
The key findings reveal a strong knowledge and understanding of the Green Lantern, as well as a strong propensity for purchasing related merchandise. The research found that boys view Green Lantern as an "aspirational character believing that they can be chosen as the next Green Lantern." The research reports that boys view Green Lantern as "more creative than other superheroes, using his ring to create anything he needs."
The research concludes, "Green Lantern fulfills all of the boys' expectations of superheroes, plus he offers the thrill of something newly discovered. He is a contrast from the predictable powers of superheroes like Hulk and Spider-Man."
The parents who participated in the focus groups believe that "Green Lantern is a good role model with a great sense of humor. He is a creative hero, using his imagination as the ultimate super power."
"People are always looking for something new," says Globe. "Sequels are great, but to have a giant new franchise that people haven't been exposed to is a tremendous benefit."
The WBCP licensing program for Green Lantern will be as comprehensive and diverse as anything done before, according to Globe, targeting various demographics, including toys and role-play for boys, collectibles for longstanding fans of the comic books and high-end fashion for adults, as well as video games and mobile apps.
The style guide for the
Green Lantern
movie will be comprised of four programs: illustrated core art targeting 3- to 11-year-old boys; highly rendered, painted art targeting 6- to 17-year-old boys; illustrated comic art targeting young men; and live-action photography used across all demographics.
Green Lantern licensing partners are anchored by master toy licensee Mattel, and also include Fisher-Price, Rubie's, Hallmark, Junk Food and Franco. Niche and specialty licensees include New Era, Trunk, Wet Cement, Tonner Doll and Noble.
The reach for brand licensing will be broad and in many ways parallel to the successful global programs of Harry Potter and Batman. And much like the wand of Harry Potter and the gadgets of Batman have become the franchise's signature items, Green Lantern's power ring will dominate the merchandise selection, along with action figures, play sets, costumes and other role-play items.
"Green Lantern is an inspirational superhero with a rich, unmatched heritage. Fueled by the iconic power ring, Green Lantern can use his imagination to create an endless array of constructs. This open-ended, imaginative play is a toy maker's dream as it provides limitless toy opportunity. The Green Lantern mantra perfectly aligns with Mattel's passion for inspiring and empowering kids through imaginative and creative play," says Doug Wadleigh, vice president of marketing. "Consumers can expect toys across multiple toy categories such as role-play, action figures, vehicles and play sets geared toward both kids and collectors alike. Adult collectors will be attracted to our highly detailed action figures and boys will be attracted to our play sets, role-play toys and vehicles."
A key example of how Green Lantern will be adapted to high-end apparel is WBCP's partnership last year with fashion designer Marc Ecko on co-branded, limited-edition collections that were inspired by Batman and other companion characters in the DC Universe, including The Joker, Two-Face, Mr. Freeze, Catwoman, Poison Ivy, Harley Quinn and Killer Croc.
"Superheroes have never been hotter in terms of fashion apparel," says Globe. "These icons are as hot as we have seen. We will be doing fashion-forward products with Green Lantern that will be at specialty and other high-end department stores."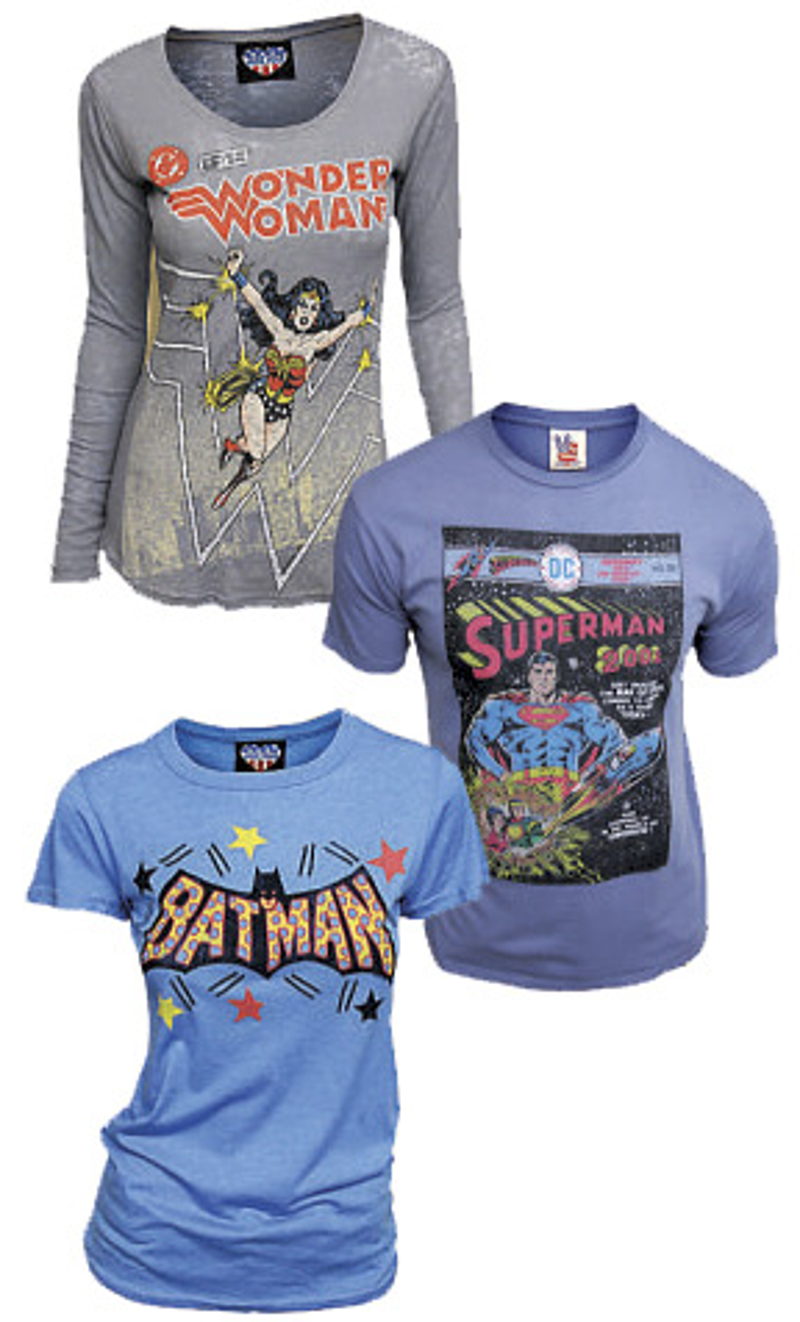 Another key component in the superhero strategic plan that adds yet another dimension to WBCP's brand licensing opportunities is the development of television shows.
Several DCE superheroes are already broadcast and others are scheduled. They include:
"Batman: The Brave and the Bold."

This animated show, which debuted in November 2008 and according to WBCP, has dominated the ratings on its sister company Cartoon Network, boasts its own licensing program separate from the film franchise. The series, unlike the film, showcases a lighter and more humorous side of Batman. New episodes are scheduled to air this summer. The licensing program features master toy licensee, Mattel, fashion separates (Isaac Morris and Wear Me Apparel), accessories (Berkshire), back-to-school supplies (Fast Forward), T-shirts (Giant, Trevco and Bioworld) and sleepwear sets (AME and Saramax).

"Young Justice."

This new series from Warner Bros. Animation is planned for the 2010-2011 season on Cartoon Network. It also will feature a separate licensing program based on the teen superheroes of the Justice League—Robin, Aqualad, Kid Flash, Superboy, Miss Martian and Artemis.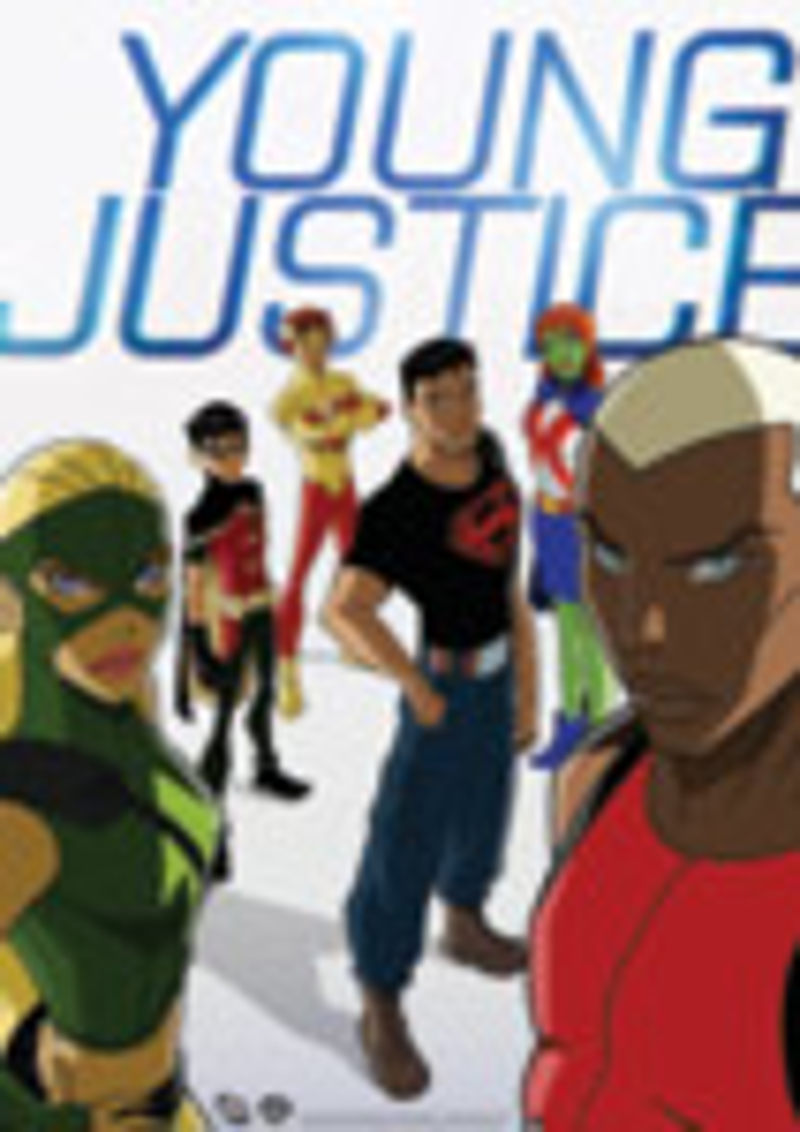 WBCP continues to be creative and innovative developing brand extensions and retail partnerships for other DC core characters, as well as for its 75th anniversary.
Several recent retail partnerships include: Old Navy (Junk Food T-shirts); Target (Justice League Unlimited exclusive action figures); Toys"R"Us (Mattel exclusive action figures); Walmart (Mattel exclusive action figures).
Last month, WBCP partnered with Washington Shoe Company for an exclusive Batman-themed rain collection for kids. The line, which included hooded rain slicker with removable cape, boots and umbrella, was available at Nordstrom and other specialty retailers.
Other retail programs featuring the 75th anniversary of DC Comics featured exclusive merchandise at Colette, Kmart and Bloomingdales.
Colette.

WBCP last month partnered with trendy Paris retailer Colette, for exclusive merchandise commemorating the 75th anniversary of DC Comics. The apparel and accessories collection, based on DC superheroes, featured 10 international fashion designers.

Kmart.

The mass retailer will celebrate DC Comics' 75th anniversary beginning in July during the back-to-school season with merchandise across all key categories, including apparel, toys and hardlines.

Bloomingdale's.

For holiday 2009, Bloomingdale's debuted window displays at its New York flagship store and shops featuring DC Comics-inspired clothing and accessories, including T-shirts, socks, scarves, tote bags, wallets, ties, cufflinks and pocket squares from various designers, such as Trunk, Junk Food, Converse, Psycho Bunny and Jack Spade in men's and Because We Were Bored for the youth market.

MyFace and WBCP

signed a deal to commemorate the 75th anniversary of DC Comics with a collection of exclusive art products throughout Europe based on an art competition and digital interpretation of DC characters. MyFace and WBCP will select 25 covers to be designed in a MyFace style. All products produced—diasec and T-shirts—will be featured at European retailers, including Colette and Harvey Nichols, as well as in the MyFace gallery.
WBCP continues to exploit other well-established DC characters as well in various innovative ways.
Superman.

The Superman franchise remains a strong licensing program for WBCP with several initiatives leveraging the iconic shield and logo, including rides and promotions at 12 Six Flags theme parks. WBCP also is continuing its popular promotional relationship with NBA superstar Dwight Howard from the Orlando Magic with a series of Superman campaigns. For a second consecutive year, the Superman brand has been prominently showcased during the NBA's nationally televised Christmas Day matchups.

Supergirl.

WBCP has partnered with Olympic champion Nastia Liukin to create "Supergirl by Nastia," the first-ever lifestyle merchandise line of its kind for girls. It will be available exclusively at JCPenney this summer (See sidebar). For the past four years, Warner Bros. has been supporting female athletes with the Supergirl Jam, the only all-girls action sports competition and lifestyle/music festival.

Batman.

WBCP is working with Nick Grace Management and Water Lane Productions to launch a touring Batman live stage show, which will be an elaborate arena production.
While there are a multitude of programs already in the works based on the DC characters, WBCP has only begun to truly leverage the DC universe and executives recognize both the challenges and opportunities.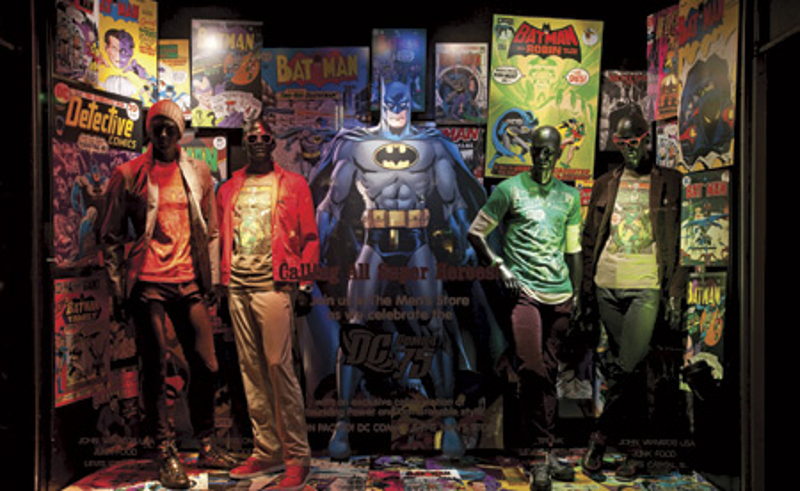 "It is still a very challenging business at retail," admits Globe, "but if you have the content and the partners, then you can do business. There are no slam dunks and you have to execute no matter what, especially with the competition and the demands of the retailers to deliver quality programs."
There are some very high expectations for the new DCE strategy, as well as the Green Lantern property, the first new character to hit the big screen and be a part of this multi-division synergy throughout the Warner Bros. studio.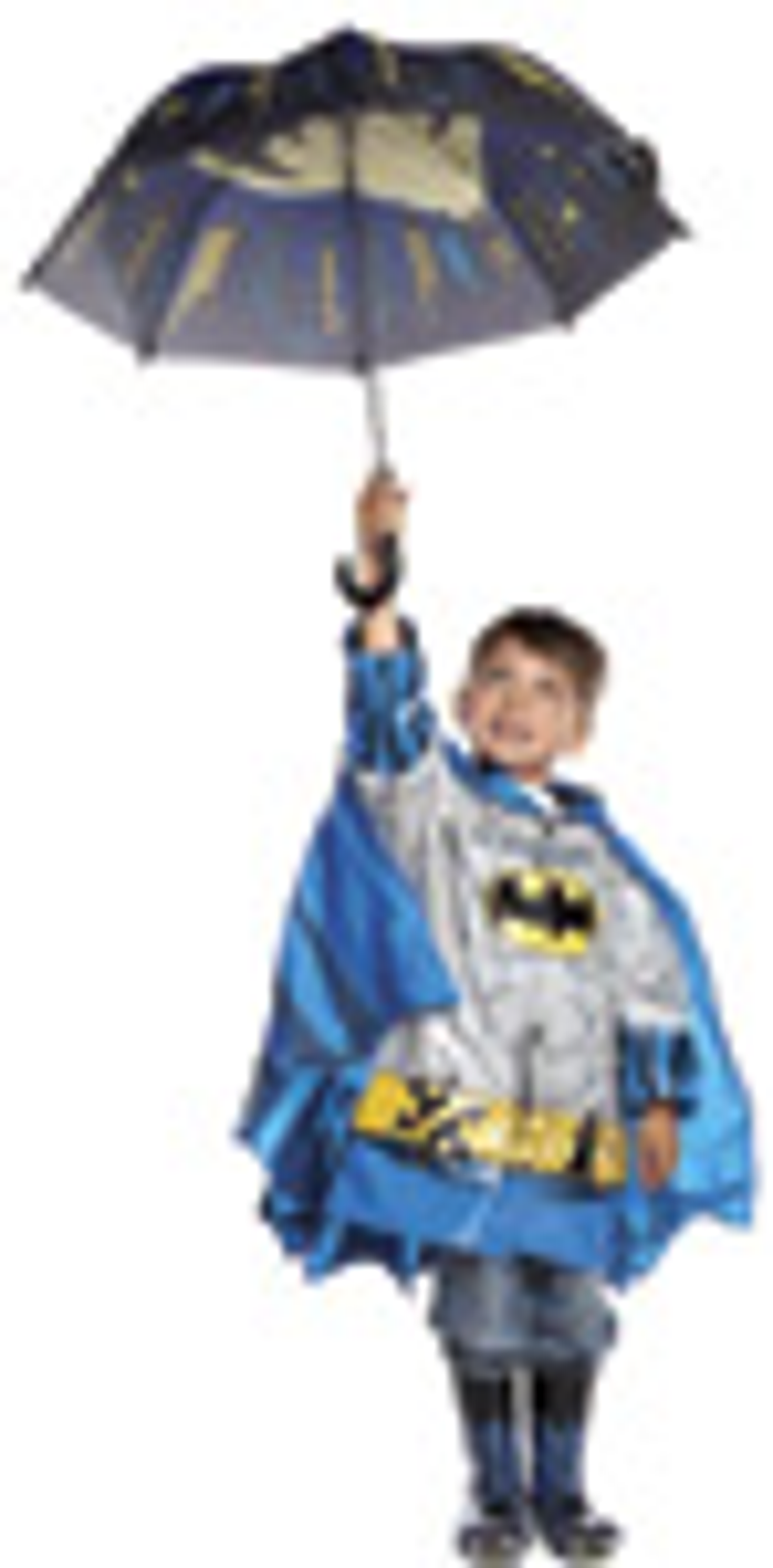 With its global operations, its proven track record with the Harry Potter franchise, its innovative partnerships with licensees and retailers for DC Comics' 75 anniversary, and its internal animation, television and promotional capabilities, WBCP is well-positioned, and certainly supercharged, to drive growth as it begins a new era of the superhero.
Subscribe and receive the latest news from the industry.
Join 62,000+ members. Yes, it's completely free.
You May Also Like
Loading..