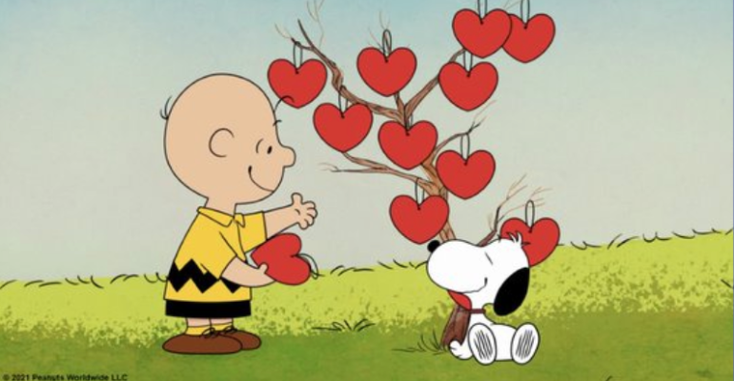 Created by Charles M. Shultz, one of the most influential cartoonists of all time, Peanuts has told the story of Charlie Brown, Snoopy and friends for 71 years. Going from a four-panel printed cartoon – published in 17,897 strips across 2,600 papers – to television series, holiday specials, movies and countless licensed goods, Peanuts has been described as "arguably the longest story ever told by one human being" (source: Robert Thompson). Today, Peanuts is a globally renowned brand and the team at WildBrain CPLG is helping Peanuts Worldwide give something back to the fans. 
"When we were first discussing the idea of a global Peanuts initiative a couple of years ago, it was clear even then (pre-pandemic) that the world could really benefit from more empathy, more thoughtfulness, more care for the Earth and all its inhabitants and just more happiness all around," says Melissa Menta, senior vice president, marketing, communications, Peanuts Worldwide. "Who better to lead that kind of movement than Peanuts, which has been inspiring joy since 1950!" 
The
Take Care with Peanuts initiative is a global effort using original short videos, free lesson plans, family activities and philanthropic efforts that lean on the influence of the iconic Peanuts characters to share vital messages of care.  
"The initiative is rooted in Charles Schulz's creation," adds Menta. "'Sparky', as we knew him, covered every conceivable topic in his comic strip over 50 years, many of which had to do with caring for itself, each other and the Earth, expressed through the experiences and the humor of his characters." 
Using the inspiration of Charles M. Shultz's legacy, Peanuts Worldwide is, first and foremost, helping us to take care of ourselves. One of the core trends surrounding individuals today is the increased need for mental health support and wellbeing. On average, 31 percent of people asked across seven countries were concerned about the pandemic's impact on their mental health (source: Global Web Index) and 11 percent of people note they're working late "all the time." With our work/life and mental health balances a looming crisis, Peanuts is making sure we're all aware of the importance of self-care.  
"I'm sure I don't have to tell you – because you and I are undoubtedly feeling it, too – that everyone these days is more stressed, working harder and coping with more challenges than possibly at any other time, certainly in this century," adds Menta. "It's hard to take care of others until you give yourself a break first. It's the 'put on your oxygen mask first so you can help someone else with theirs' philosophy." 
Read more about:
Subscribe and receive the latest news from the industry.
Join 62,000+ members. Yes, it's completely free.
You May Also Like
Loading..